Fenchurch Street is named after the church of St Gabriel Fenchurch, destroyed in the Great Fire and never rebuilt. It is disputed whether the 'Fen' refers to marshy land or the nearby hay market (hay = fenum, in Latin) on what is now Gracechurch Street. Modern Fenchurch Street roughly coincides with the Roman road that, continuing onto what is now Lombard Street, was the main East-West avenue (decumanus). The T-junction formed by modern Fenchurch, Lombard and Gracechurch Streets was the centre of Roman London, culminated, at its apex, by the Forum.
Aldgate is probably one of the four original gates in the City's Roman walls, opening onto the road to Colchester. The toponymy is of unsure origin‒ Stow's reference to Auld-gate (old gate) is undermined by the 300-year gap between the first written reference (1108) as Algate and the first known appearance of the letter "d". It marks the eastern end of two major City streets: Leadenhall (q.v.) and Fenchurch. Giving its name to a City ward, the twin-entrance Aldgate was only removed in 1762.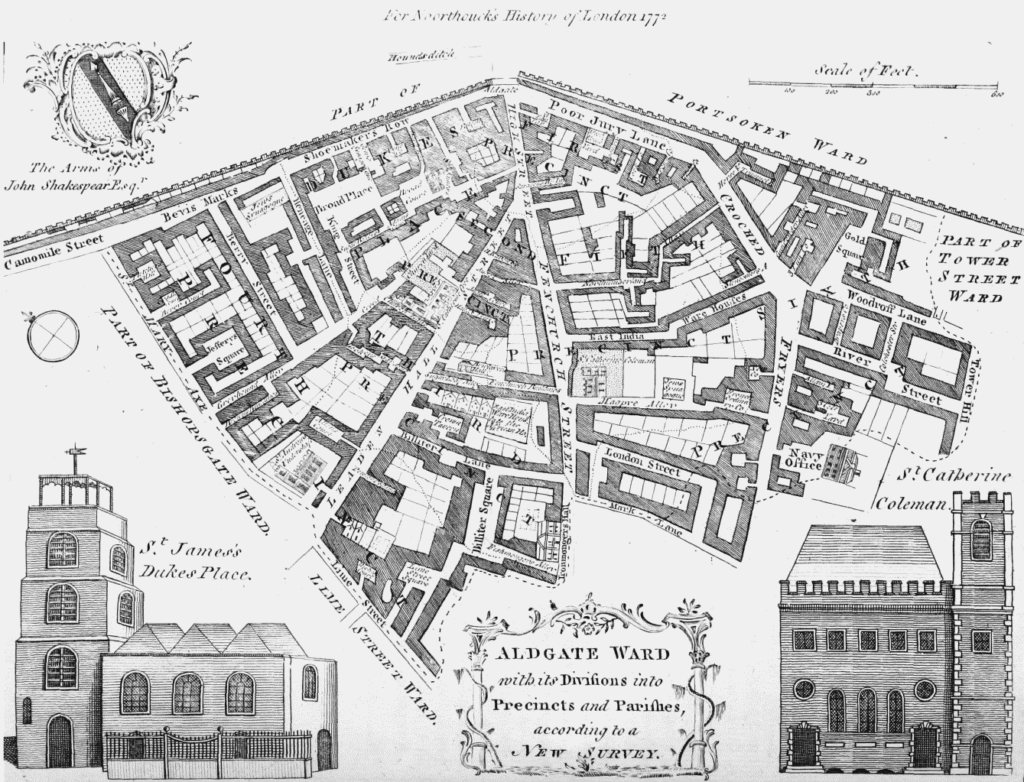 From the 18th century onward, the area near Leadenhall Street, Fenchurch Street and Aldgate has been associated with shipping and maritime insurance, as will be evident from the buildings in this location category. Specifically, the enormous East India Company warehousing complex stood at the eastern portion of Fenchurch Street (see the map above) where Lloyds' Avenue is now. Around the turn of the 19th century, developer James Dixon and Lloyds decided to re-develop the area together. With most office buildings on the new street being built in the space of a few years and, as luck would have it, no major development here during the 1950s to 1980s era of wholesale destruction of 19th C. buildings, Lloyd's Avenue is one of the most cohesive turn-of-the-century urban settings in the City of London.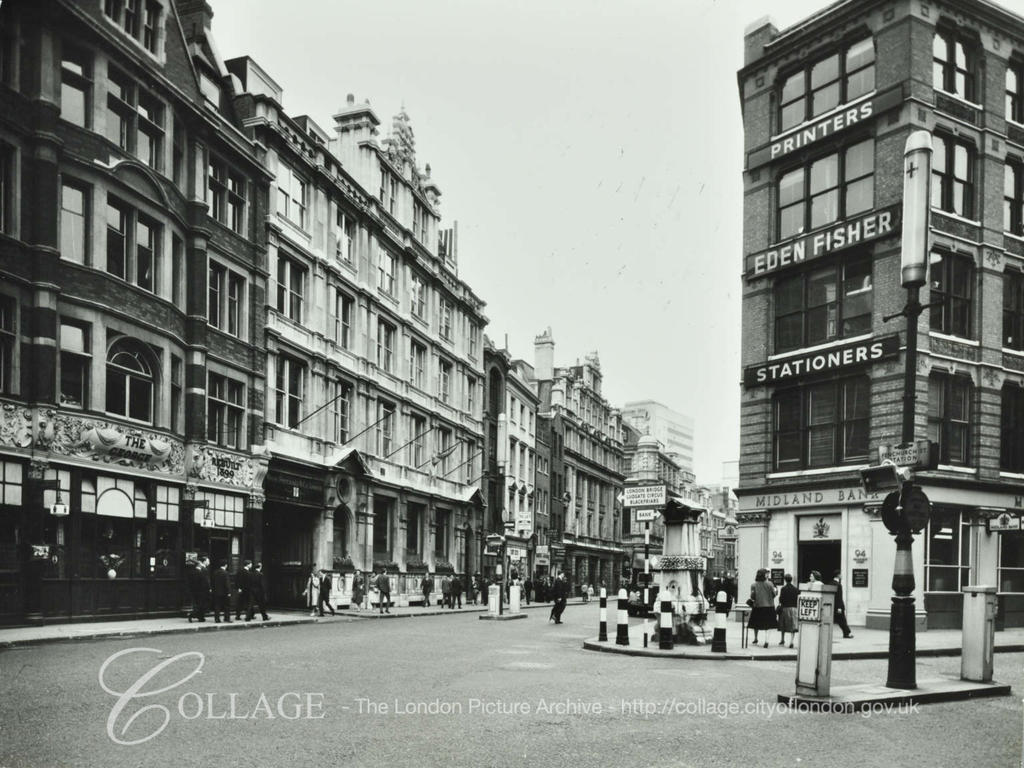 A couple of further curious facts about Fenchurch Street. A very handsome livery hall, the Ironmongers' Hall, once stood here (the current one in on London Wall). At the Apex of Leadenhall and Fenchurch Streets (see photo above) there was and still stands a water pump that in the 19th century was shown to drain deadly toxins from nearby cemeteries and, after causing many premature fatalities, was named 'the fountain of death'. The pump remains but no longer produces poisoned water!
Classical buildings of interest in this area:
Recently demolished classical buildings of interest: