71 Fenchurch Street and 2 Lloyd's Avenue, EC3
Built: 1899-1901
Architect: Thomas Edward Collcutt
Location: Aldgate and Fenchurch Street east
Listing: Grade II* (1972)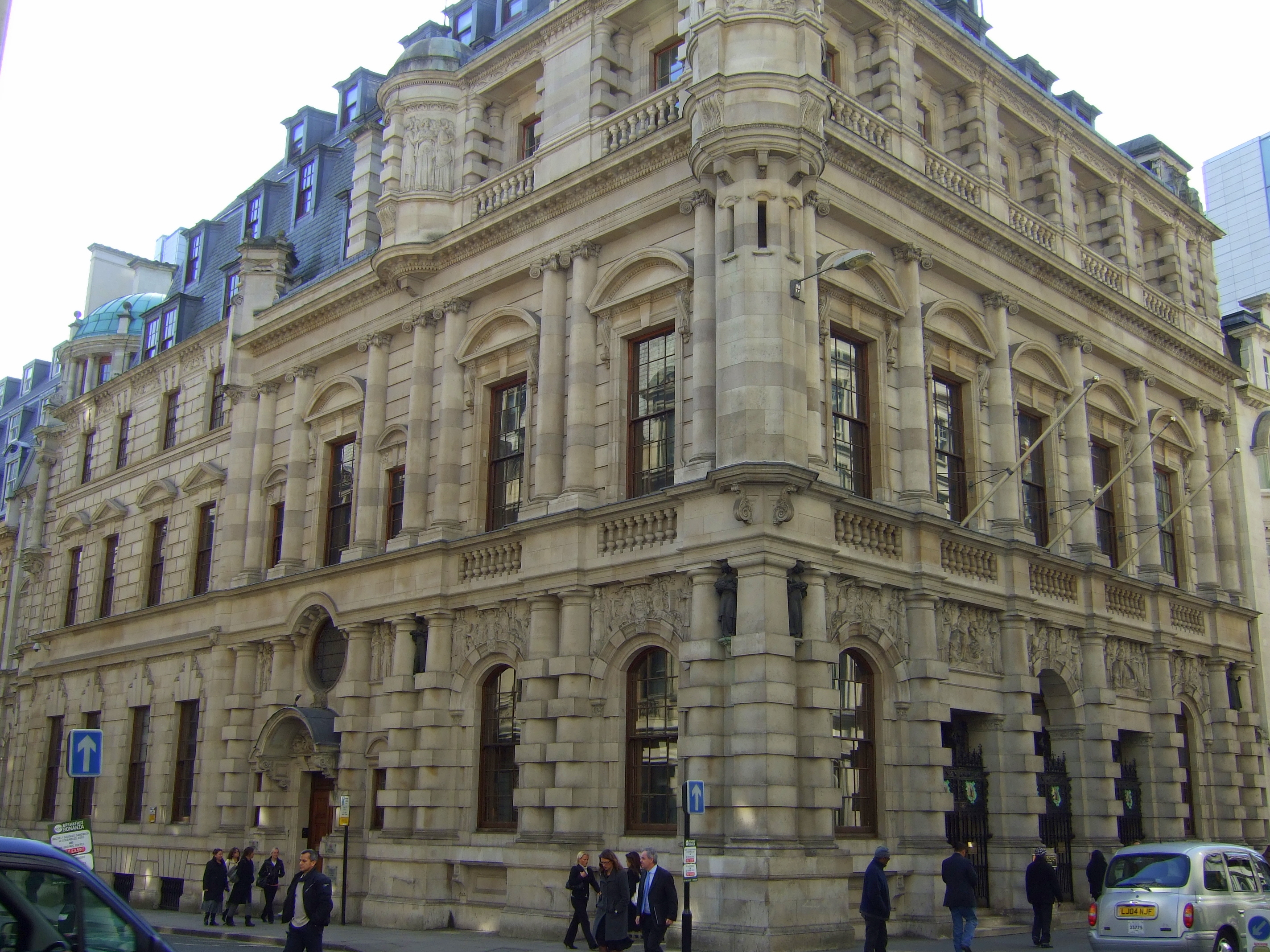 Relative to the scale of this building – three main storeys not counting the mansard roof – the amount of statuary and decoration is, if not excessive, certainly abundant. The overall articulation is also lively, with three separate roofline effects. The ground floor extends upward from a classical base and features double Doric columns (an anta at the corner) with a simplified entablature. The whole storey, however, is replete with bold rustication and bas relief carvings in the spandrels above arched windows. The entrance on Lloyd's Avenue features a double segment pediment effect (porch and oculus surround) while the main one on Fenchurch Street follows a modified triumphal arch arrangement.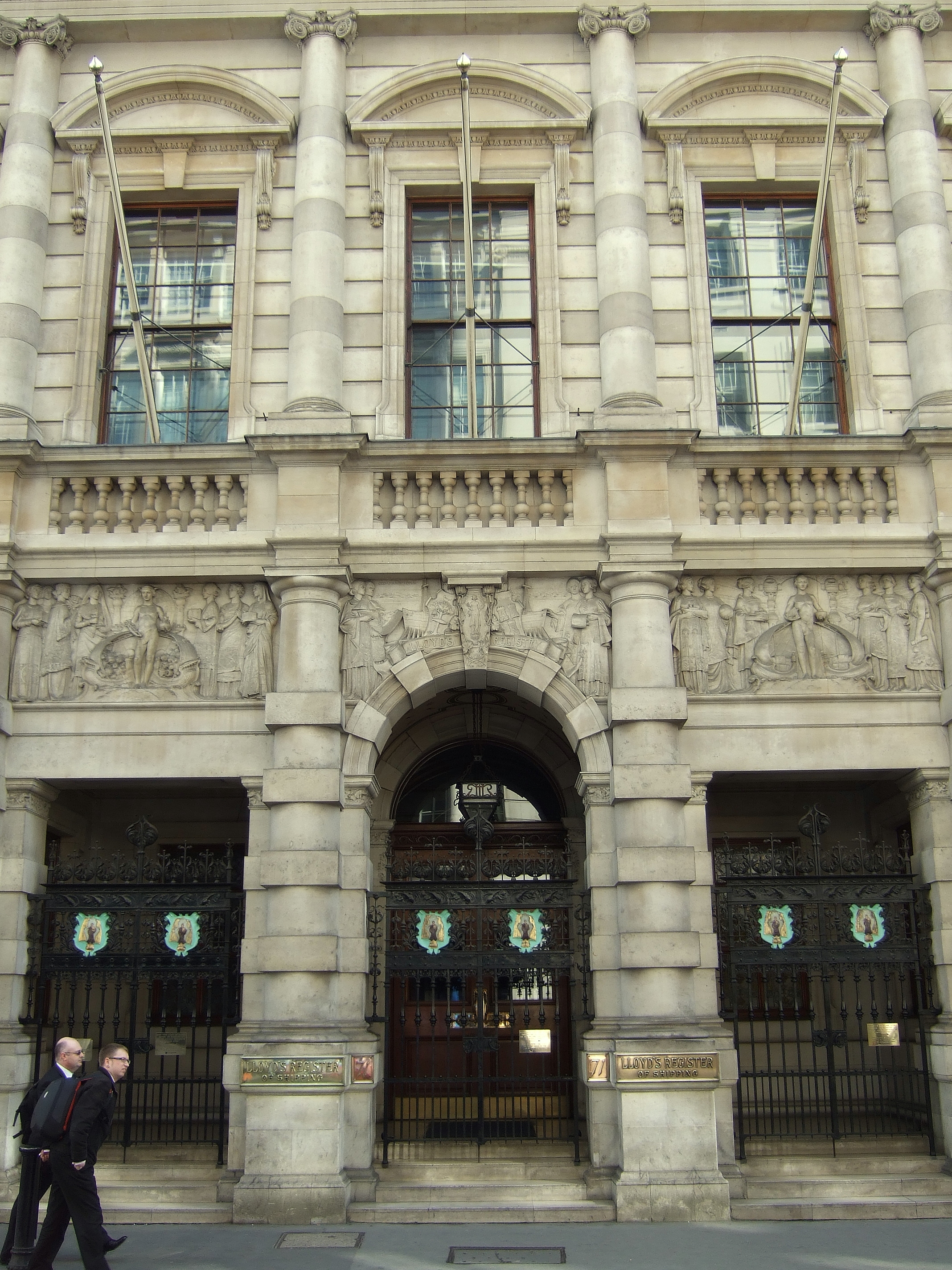 Further intricacy is created by baroque balustrades below the first floor windows which overlap the plain frieze of the subjacent Doric entablature. The piano nobile effect of the first storey is accented by a double order or Ionic columns, more restrained rustication of the nudo and more restrained aediculation around the windows. The attic storey, which extends only partially around the two aspects, is more uniform in treatment but bears two cantilevered side turrets surmounted by metal domes. The corner turret also culminates in a gilded weather vane in the shape of a sailing ship. The overall composition and articulation of this building is somewhat freighted with the richness and close spacing of the detail so that the undeniable sense of profusion could have been retained even if a few elements of detail had been foregone for the sake of greater visual tranquillity. The interiors of this building are of particular note and excellence of conservation. Many prominent artists worked on the applied decoration inside and out, including Frampton (responsible for most of the external statuary).