72-75 Fenchurch Street and 1 Lloyd's Avenue, EC3
Built: 1900-1901
Architect: Davis & Emanuel
Location: Aldgate and Fenchurch Street east
Listing: Grade II (1972)
Dixon House, like several other buildings in this area seems to have been destined from the start for multiple tenancy, as the 1900 and later editions of the City of London Directory show. In order to accommodate the curvature at the top of Lloyd's Avenue, the Eastern end of the Lloyd's avenue elevation juts out at an angle. The architect seems to have been of two minds as to whether this peculiarity should be mitigated by an orderly application of classicism or reinforced by decorative whimsy. The all but the last two images were taken in 2009.
On the side of restraint, we can cite the three lower storeys. These begin with a simplified Doric pilaster, rusticated base. Above that, a giant order of Corinthian engaged pilasters spans two storeys that contain both pedimented, aediculated and more simply mullioned windows.
Also, the angled bay, taken in isolation, is arguably sober, despite such Baroque tell-tales as the bay-window tridimentionality and the doorway arch springing from entabled imposts supported by miniature columns.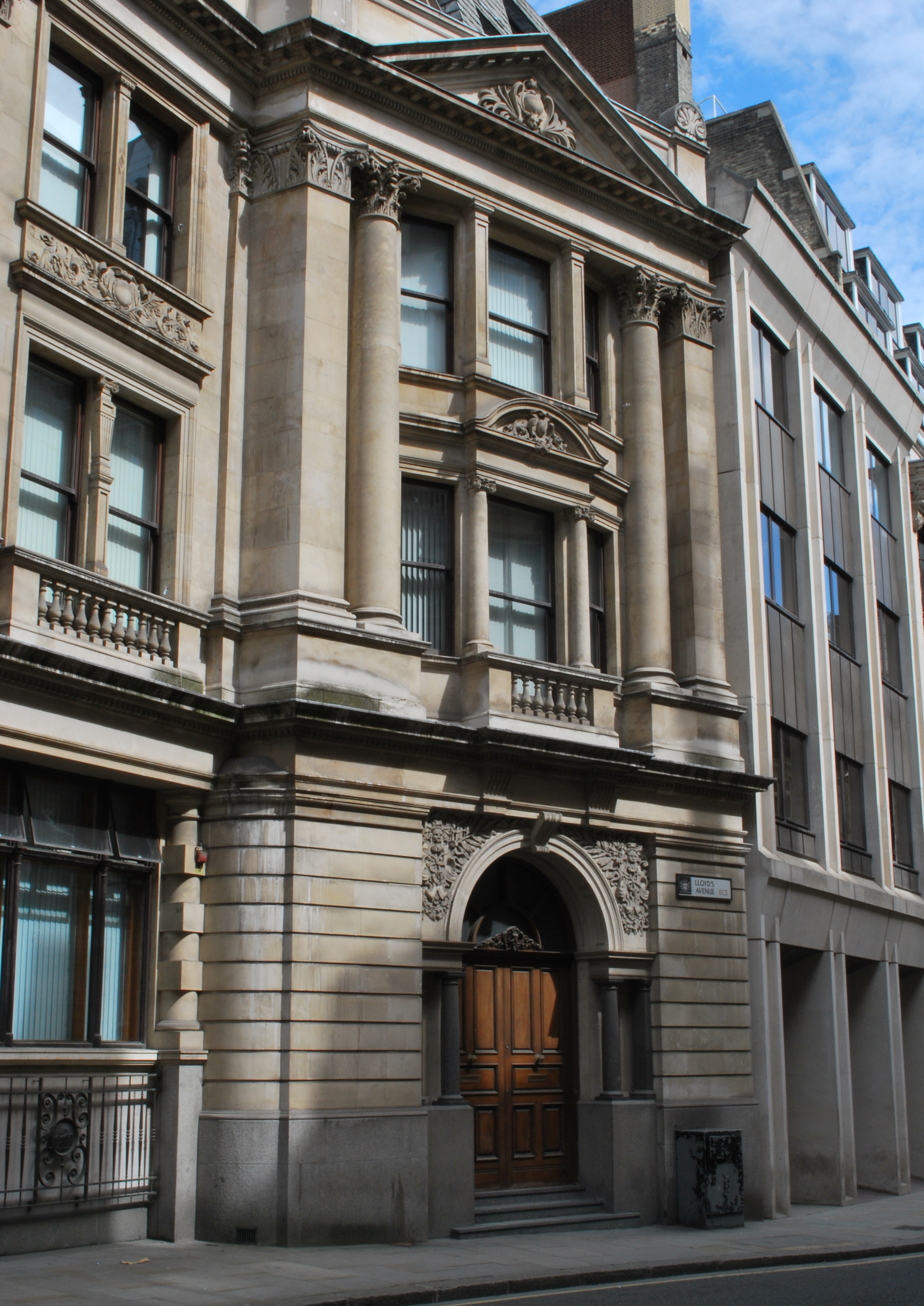 Contrasting that sentiment, an Edwardian sense of abundance breaks through in several places. The attic storey and dormer-punctuated roof rising above the main entablature could belong to an entirely different building, with another set of orders (Tuscan and Ionic) and various pedimented aedicule and gables (broken scrolled, segmental, pointed).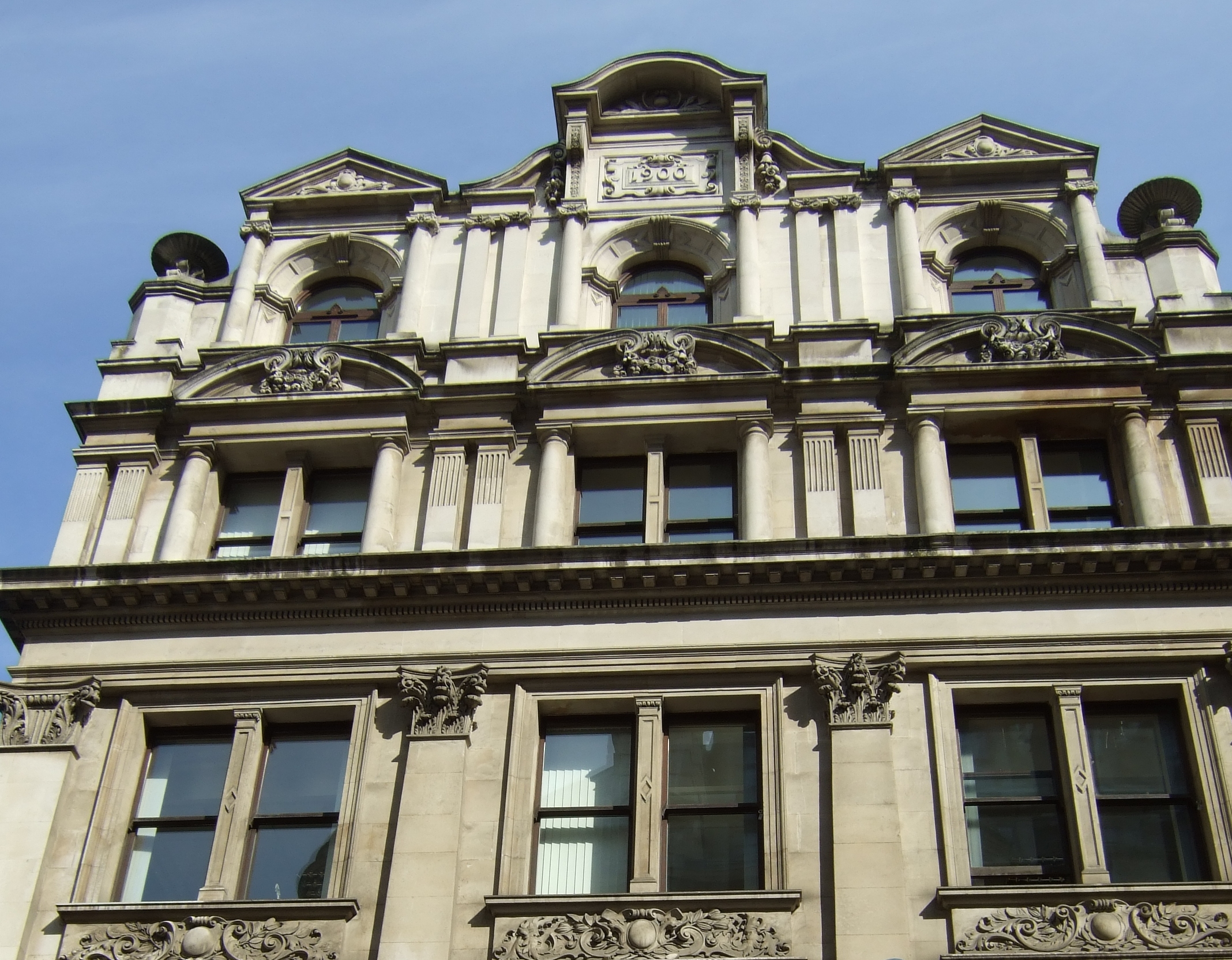 The ornamental carvings around the main doorway, while inspired by classical themes (see the strapwork and foliation in the door-arch spandrels) achieve an almost Art Nouveau effect, especially in the superimposition of the building name upon a leafy arabesque.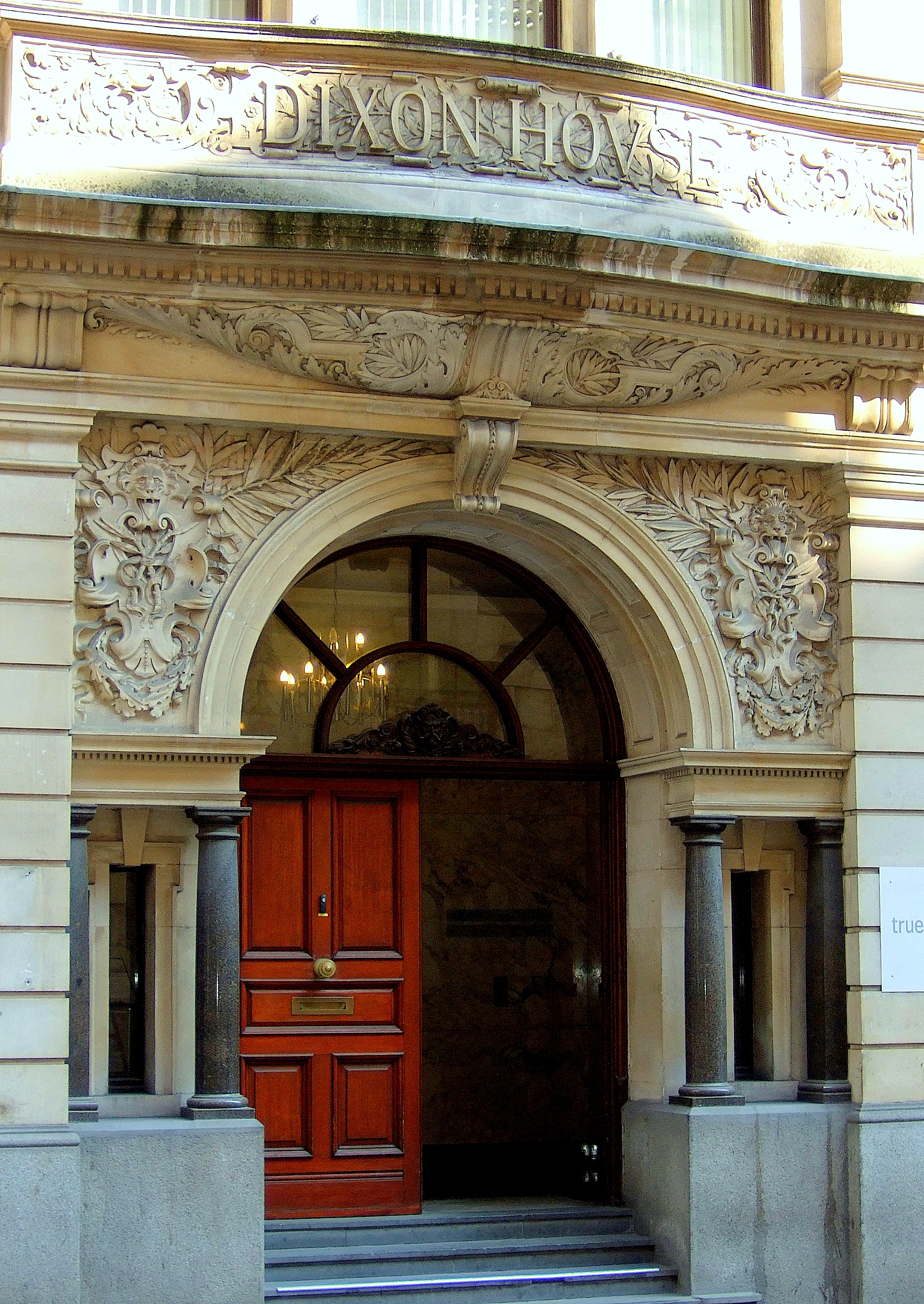 The 2018 re-re-build by Fletcher Priest architects retained the listed facades but added further loft space, the Victorian interiors having already been sacrificed in the 1979 re-build.  On the plus side, some of the worn carvings were replaced with reproductions by Greystone Masonry