157-159 Fenchurch Street, EC3
Built: 1910
Architect: Leo Sylvester Sullivan
Location: Fenchurch Street
Listing: not listed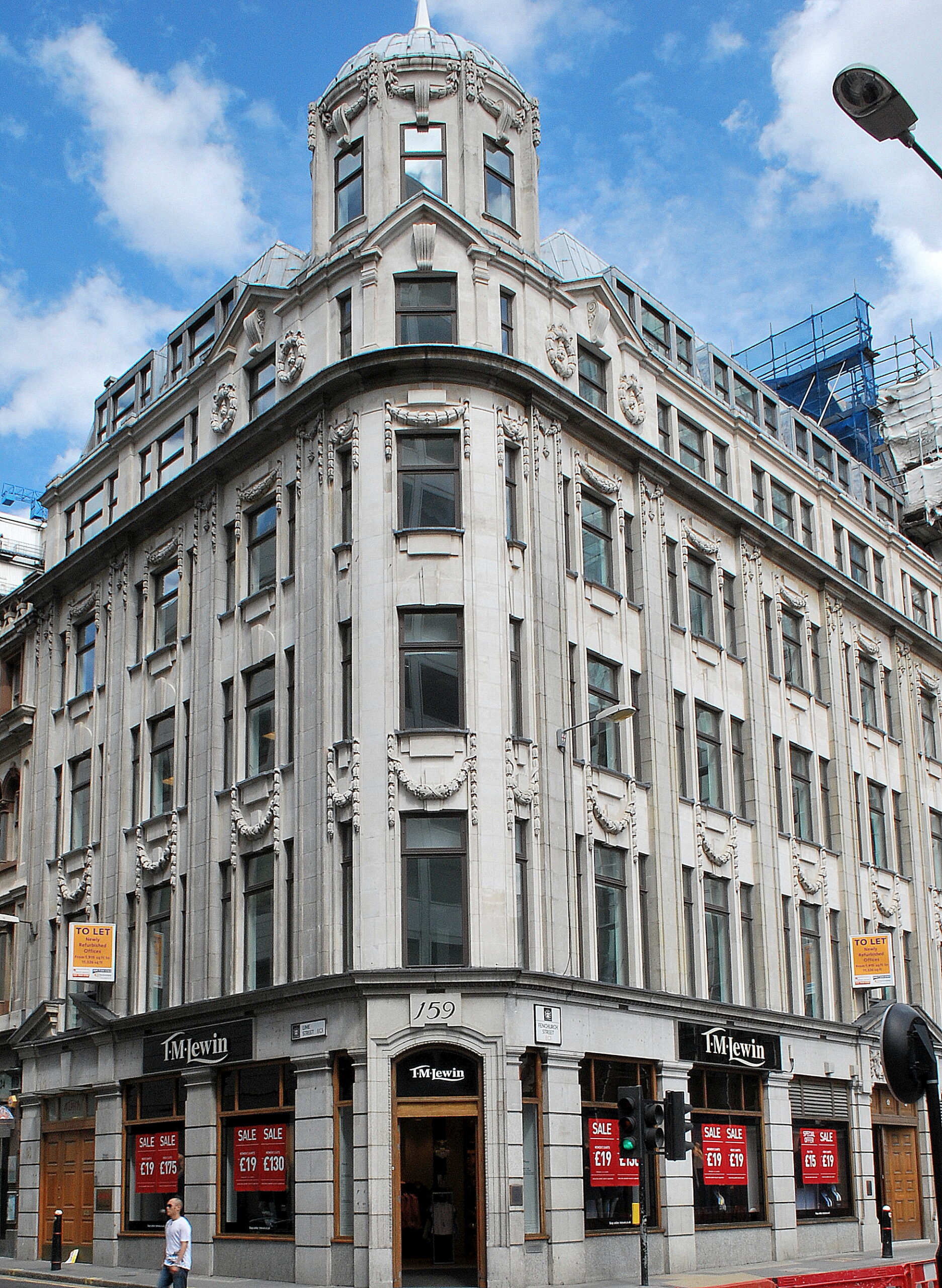 The City of London Real Property Company was founded in 1864, largely to invest in office buildings, such as the one shown here, mostly within the Square Mile.  In 1969, it was taken over by Land Securities plc.
This 1910 building displays an interesting synthesis of pre-modern and classical elements. The piers dividing the bays of both street aspects are more like the astylar uprights of early high-rises of the time than classical engaged pilasters. Yet the domed, octagonal turret, the open-base pedimented forms of the attic storey and the swags that festoon the first and third storey are unapologetically Classical.
The positioning of the entrance and turret at the apex of the corner accentuate the site characteristics and endow it with a more prominent feel than its mere size would impart, in this part of the City.