Lombard Street is perhaps the single most iconic address in the City of London, synonymous with banking and providing the title for Walter Bagehot's seminal 1873 work on the money market. Bagehot wrote that "The briefest and truest way of describing Lombard Street is to say that it is by far the greatest combination of economical power and economical delicacy that the world has ever seen." A Bankers Almanac of 1895 counts no fewer that 27 separate banking institutions with offices registered at Lombard Street. Up to the 1960s, many major banks were still headquartered there.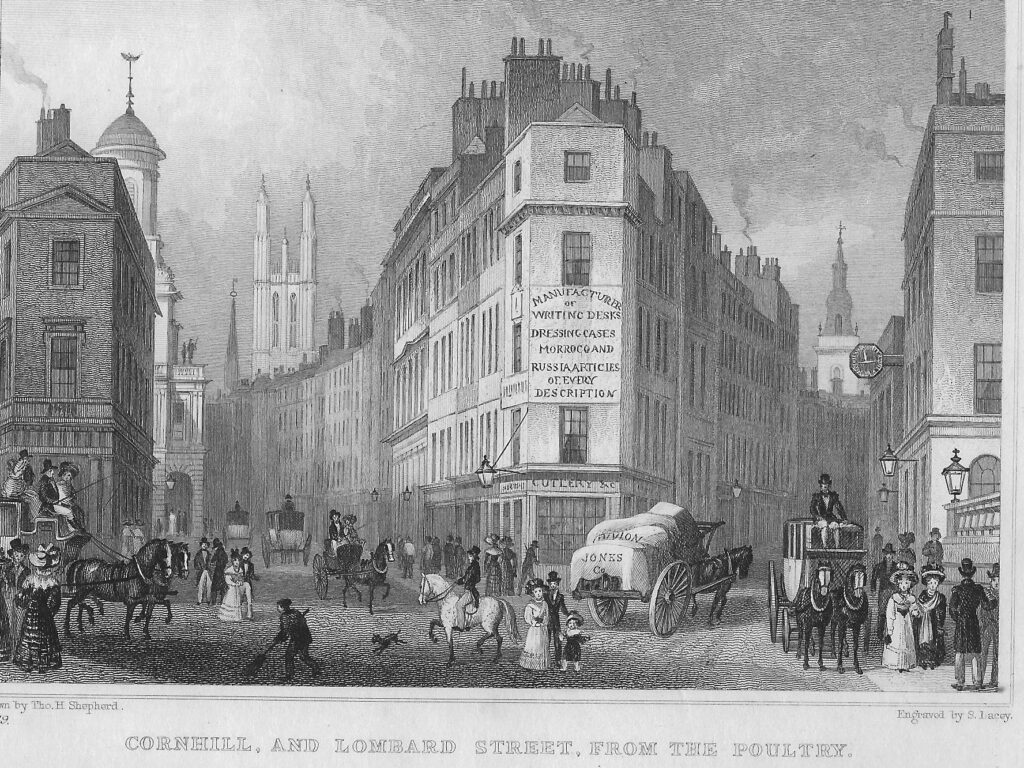 Originally a "gently meandering", narrow street it leads from the Mansion House towards Gracechurch Street; where it overlays an ancient Roman road that continues into Fenchurch Street). The Western end was altered after the opening of King William Street. However, it remains quite narrow, up to St. Edmund and Clements Lane.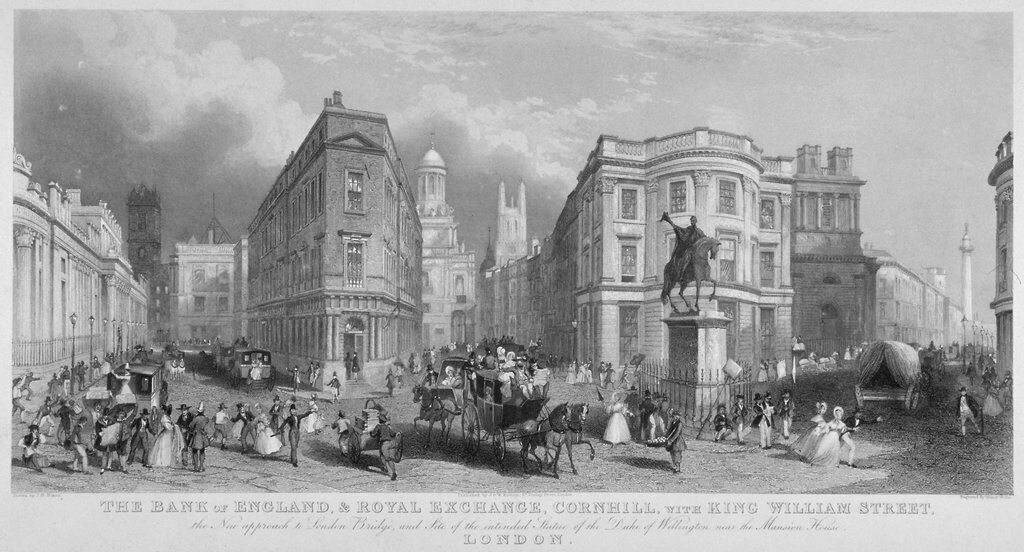 The name, which most likely is also linked to that of the Ward of Langbourne, dates to the 1300s. After the expulsion of the Jews, the Lombards (mostly merchants from Genoa, Lucca, Florence, and Venice) were invited by Edward the 1st to provide banking services and given land in the vicinity of this street, which was thus named.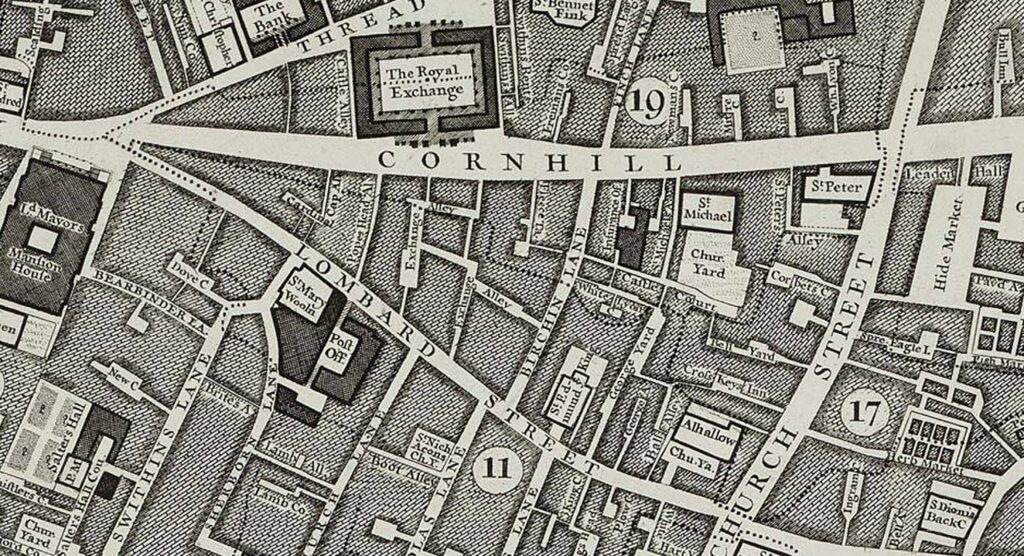 Lombard Street was entirely destroyed by the Great Fire of 1666. From 1678 to 1829, the General Post Office was located here and in 1691, Edward Lloyd moved his coffee house (which evolved into Lloyd's of London) to Lombard Street from a riverine location to be nearer his clients. Like the rest of the City, Lombard Street retained a mixture of mercantile and financial tenants into the late 1800s, but its peak as a location for bank headquarters and bill broking was reached in the second half of the 19th century. It was at this time that modest brick townhouses gave way to more ambitious stone-faced banking halls . As late as the early 20th century, new headquarters were built there but it has seen considerable decline since, though it retains many elegant facades. A few of the mid-19th century gems survive but most buildings are late 19th to early 20th century, reflecting the commercial imperatives of the City. Among famous historical residents of this street we can count Thomas, Gresham, Alexander Pope. And Thomas Guy (founder of the hospital)
As a point of interest, the numerous signs which projected from commercial and banking houses were banned by Charles II but were re-introduced for the coronation of Edward VII in 1902. As such, their association with the buildings to which they are attached is tenuous at best, despite their undeniably picturesque appeal.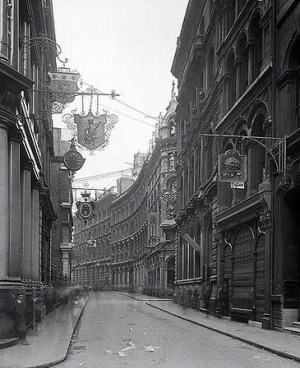 Classical buildings of interest: