1-6 Lombard Street, EC3
Built: 1905-8 – modified 1915
Architect: Dunn & Watson, W. Curtis Green
Location: Lombard Street
Listing: Grade II (1977)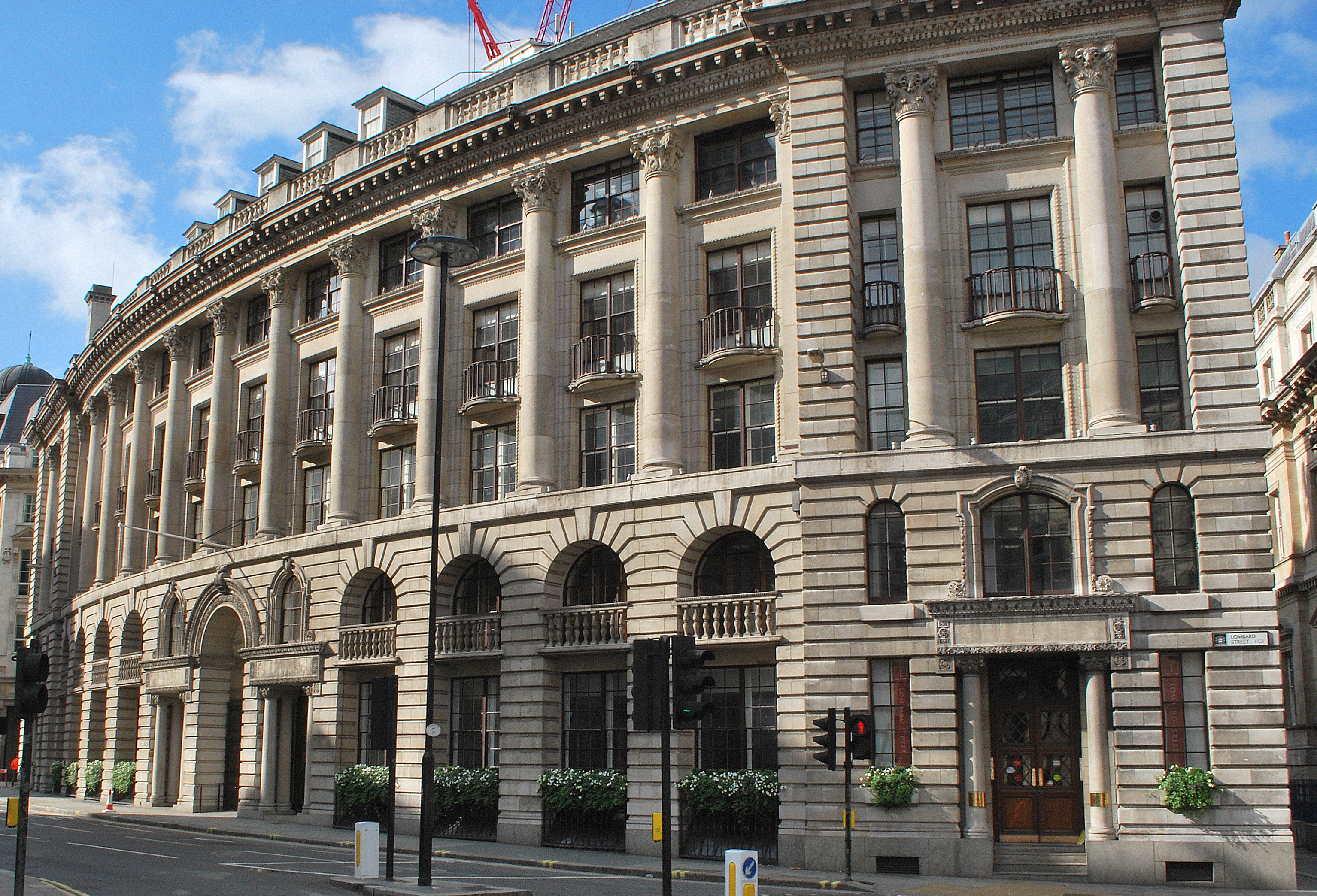 While the address reads Lombard Street, physically, this building is more a continuation of the impressive parade of grand early 20th century insurance company offices that marches up King William Street. In this case the original occupier was the Scottish Provident Institution.
The gentle convex curvature of this junction between Lombard Street and King William Street, facing St Mary Woolnoth, is the primary element of articulation which effectively relieves the mass of this rather large building. Other elements include the rounded corner entrance adjacent to St Swithin's lane as well as the clear distinction between the deeply channelled lower two storeys and the elegantly rendered Corinthian giant order over the following three storeys. We also note the framing by channelled pilasters of the two columns at each end of the Lombard Street elevation.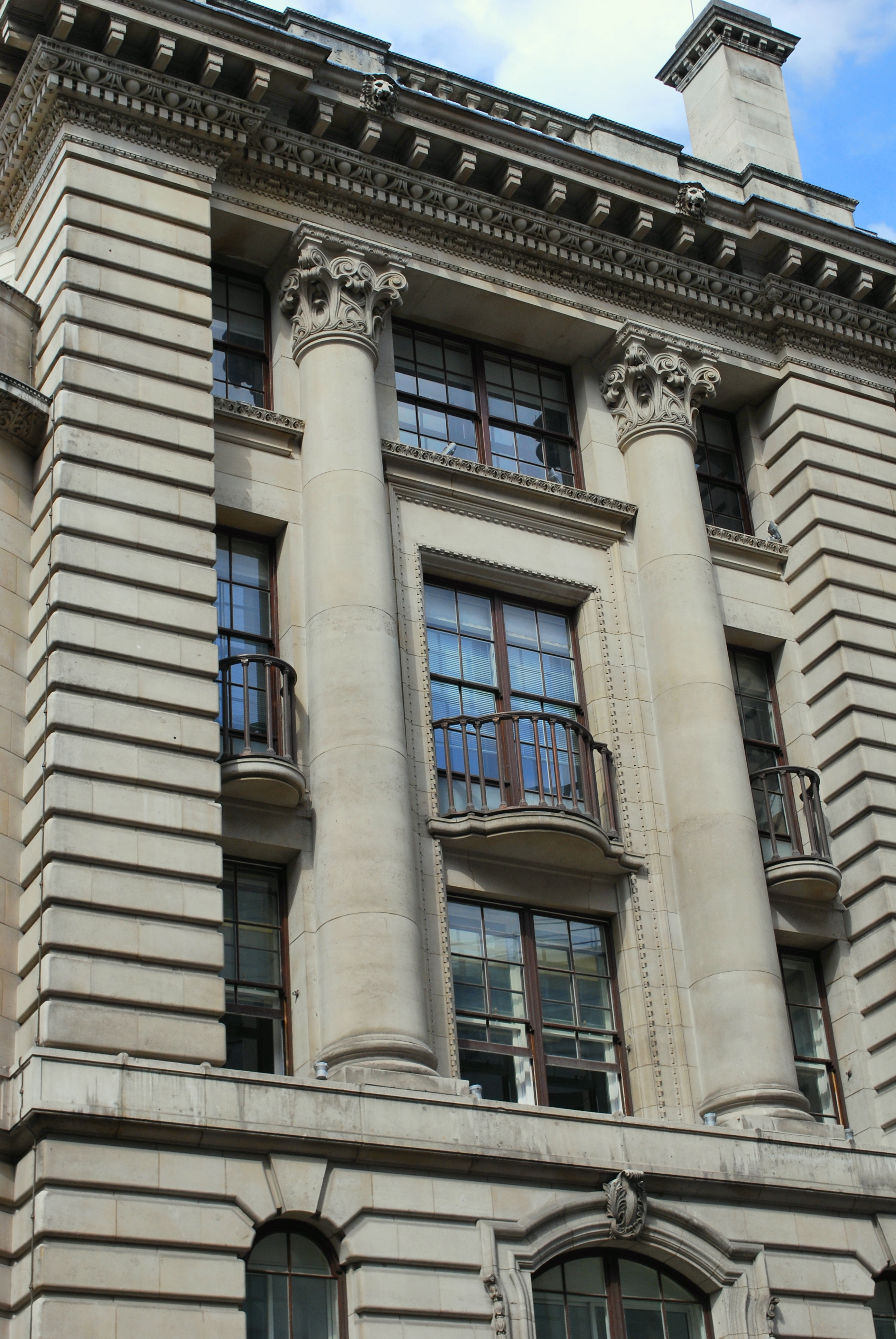 On a smaller scale, framing around some of the windows and entrances is particularly ornate, with delicate foliation that blends well with more classical motifs despite its floral exuberance. See, for instance, how the classical bellflower margents on the sides of the first floor window in the antae erupt into scrolls at the base. The triumphal arch treatment of the main entrance, at No. 3, is also noteworthy in terms of compositional formality being leavened by delicate applied ornament. Carvings are by Laurence Turner.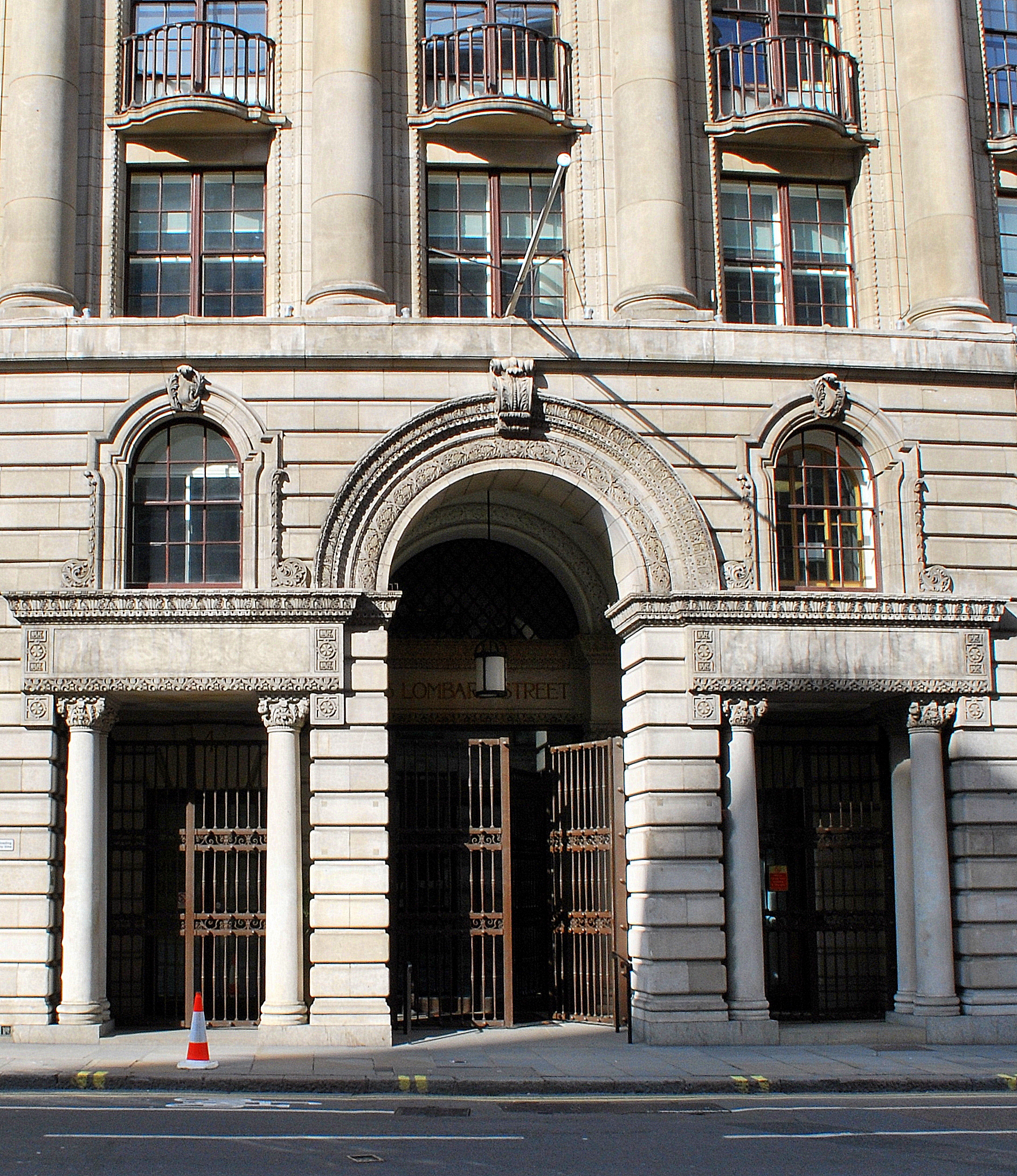 The much-altered interior of this building includes a smart restaurant (No. 1 Lombard Street) which makes very good use of the natural light and proportions of the former public hall.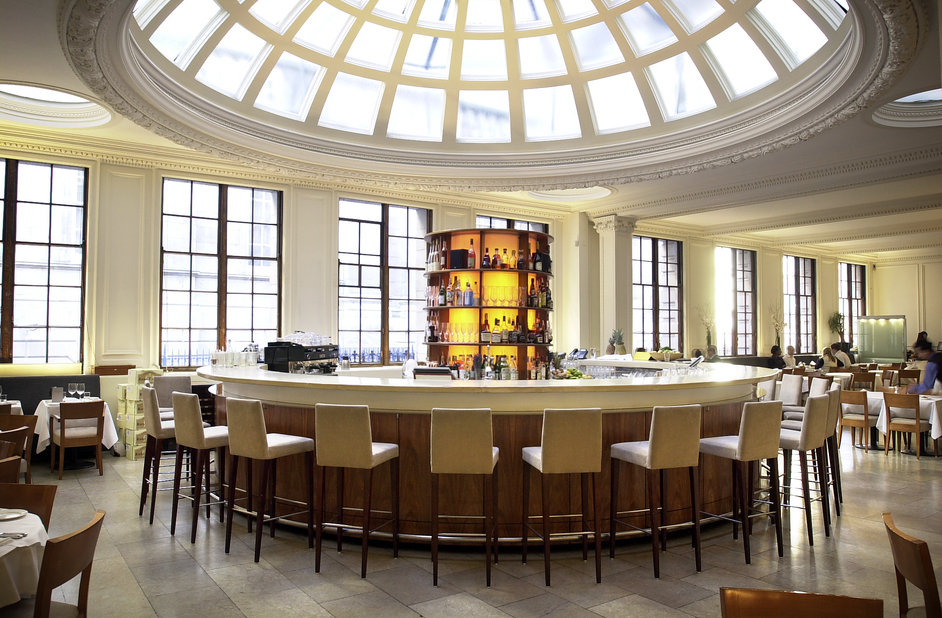 Scottish Provident was one of the early Scottish life insurance companies, founded in 1837. Their original London location was 12 Moorgate Street (not far from here and they remained in occupancy into the 1970s. Scottish Provident was absorbed by Royal Insurance in the 2000s.