39-40 Lombard Street, EC3
Built: 1866-68
Architect: Frederic John Francis and Horace Francis
Location: Lombard Street
Listing: Grade II (1975)
This decorative tour de force is a precursor to later Edwardian exuberance but the balanced scale and sure handling of the abundant detail ensure that what transpires is sheer opulence without sliding into vulgarity. Both the Gracechurch Street and Lombard Street aspects have a uniform treatment and the chamfered corner introduces the only form of whole-mass articulation. Relief of mass relies entirely on surface interest.
The Ground floor consists of a rhythmic repetition of arched window openings framed by Corinthian pilasters which feature banded rustication and carved decorative panels and supporting a finely moulded entablature. The second storey is configured as a piano nobile where triangular pedimented windows rise behind a sharply-wrought balustrade. The windows are further framed by a Corinthian order of lightly engaged columns and projecting base and entablature.
The following two stories are also fully decorated. We note inverted consoles and buttressing on the third-storey pilasters as well as Sansonvinesque double-arched windows on the fourth storey. The whole terminates in a strongly featured cornice that breaks forward above each pilaster.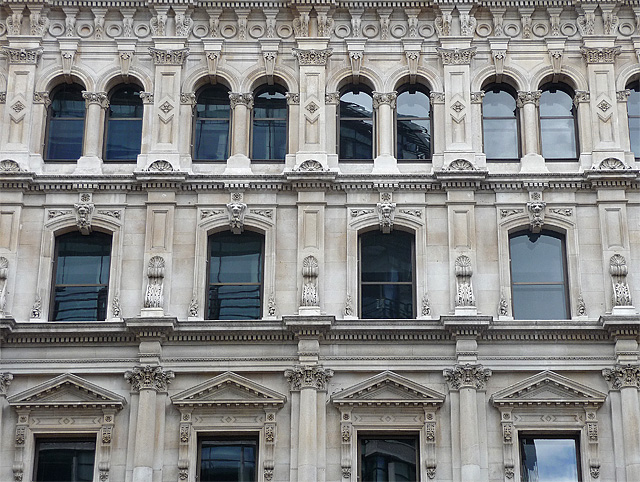 The corner treatment is also unique, with a segmental first-floor window pediment featuring allegorical statuary and coupled columns. The second floor consoles are replaced by urns and the window framed by richly detailed margents. The recent opening of the corner arch into a shop entrance greatly validates these features.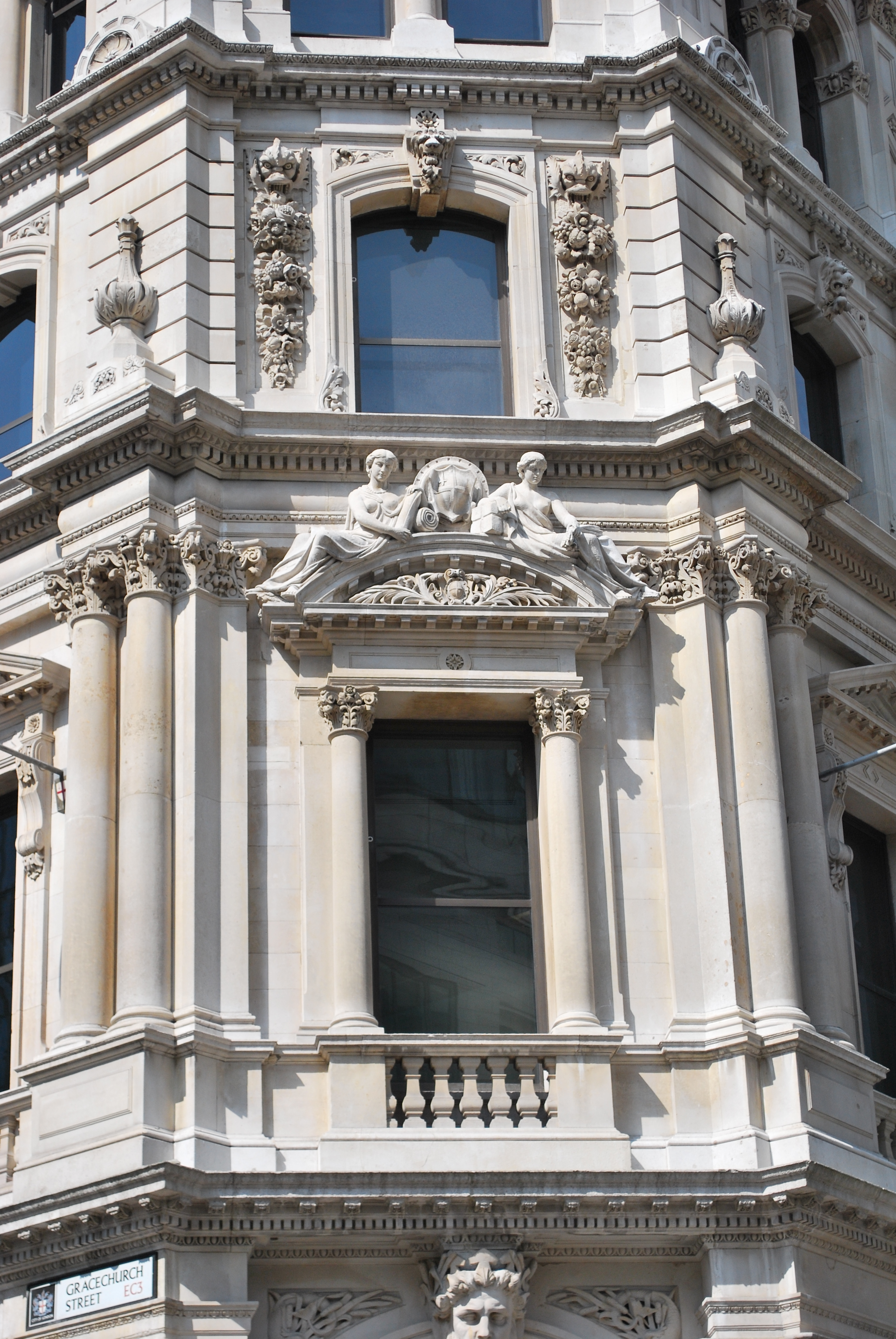 Even among the several fine buildings constructed for the City Offices Company, this one stands out and is fitting for a corner location of two major City thoroughfares. In terms of the interior accommodation, this building has been joined up with the modern 33 Gracechurch Street, next door. Though it was a speculative build by the City Office Company, this address was occupied by Credit Lyonnais from the 1880s until the 1970s and 39-40 Lombard Street is listed by English Heritage as 'Credit Lyonnais' . Based on the 1887 Goad's Map, for some time the British Linen Bank had offices here, too.