Including London Bridge Approaches
King William Street (named after William IV, monarch from 1830 to 1837) is one of the major new thoroughfares carved out of the cramped, medieval fabric of the City during 19th C. This particular street was laid out between 1829 and 1834, in conjunction with the rebuilding of London Bridge. King William Street runs from NW, next to St Mary Woolnoth, SE to Cannon Street and then continues, due south, to London Bridge.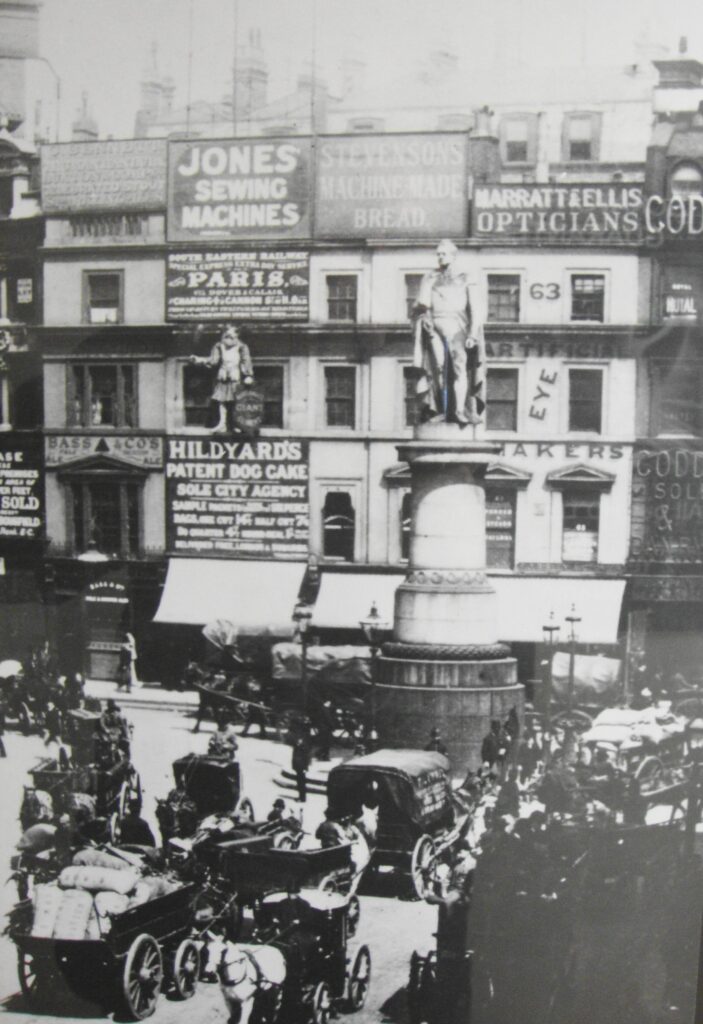 The street was originally lined with graceful, stuccoed buildings designed by Sir Robert Smirke.  However, all these were lost either to street widening in 1881-1884 (for the cut-and-cover construction of the District Line) or replaced by grander commercial buildings in the 1910s and 1920s.  The intersection with Cannon Street was marked by a statue of William VI, in the centre of the street, from 1844 to 1935.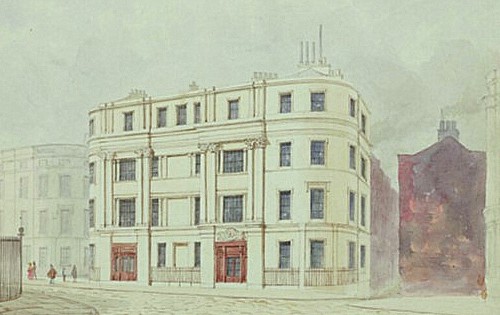 London Bridge is first mentioned in records of the late 10th C. and chronicles from the early 11th C. refer to a bridge wide enough for two carts to pass each other. This bridge had towers and parapets. The timber-framed structure was destroyed or partly washed away several times, until a stone bridge was erected starting from 1176 and being completed some 30 years later. This had 20 piers, gates and a chapel, as well as numerous houses built upon it.
Through the centuries, its rents and tolls changed hands on many occasions (from royalty to various charitable institutions). In 1761, the houses, which continually encroached on the roadway were finally removed. Eventually however, the medieval stone bridge had to be replaced and the 'new' bridge opened in 1831, slightly upstream from the opriginal. In turn, this was replaced by a modern concrete structure in 1968.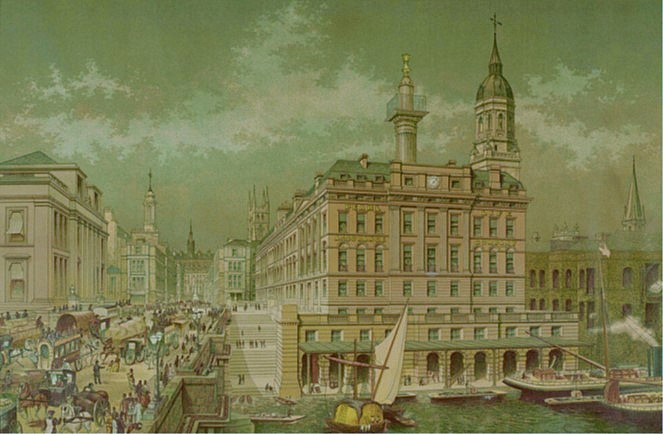 When, in 1829, Parliament enacted legislation to rebuild London Bridge (which famously was falling down), a new street was laid out, as part of that work, to connect the bridge more or less directly to the Bank intersection. This entailed the destruction of portions of Eastcheap, St Swithin's Lane, Lamb Alley, Sherborne Lane, Nicholas Lane, etc. The Church of St Michael Crooked Lane was also demolished.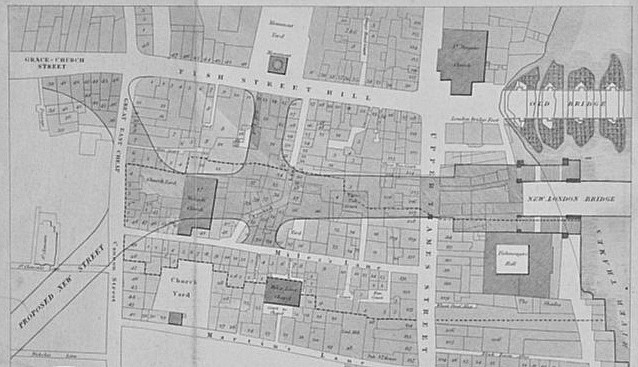 It is worth noting that none of the fine Neoclassical facades still extant along King William Street are currently protected by a listing (other than the Fishmongers' Hall).

Classical buildings of interest (north to south)