Bishopsgate is the name of a major City street as well as one of its wards and derives from gate that once stood upon it. Bishopsgate was one of the seven double gates that afforded passage through the medieval walls. Archaeological evidence suggests it was previously one of the four gates that performed the same role during Roman times. It is certainly one of the oldest city gates and is recorded in the Domesday Book. Many anecdotes and traditions are associated with it, such as Bishop of London being owed one stick for every cart of wood that went through it. Hanse merchants were charged with its upkeep and therefore exempt from paying toll when moving goods through it. Rebuilt by them in 1479, repaired in 1648 and replaced 1733; it was finally demolished 1761. It stood approximately at the current crossing between Bishopsgate and Camomile and Wormwood Streets.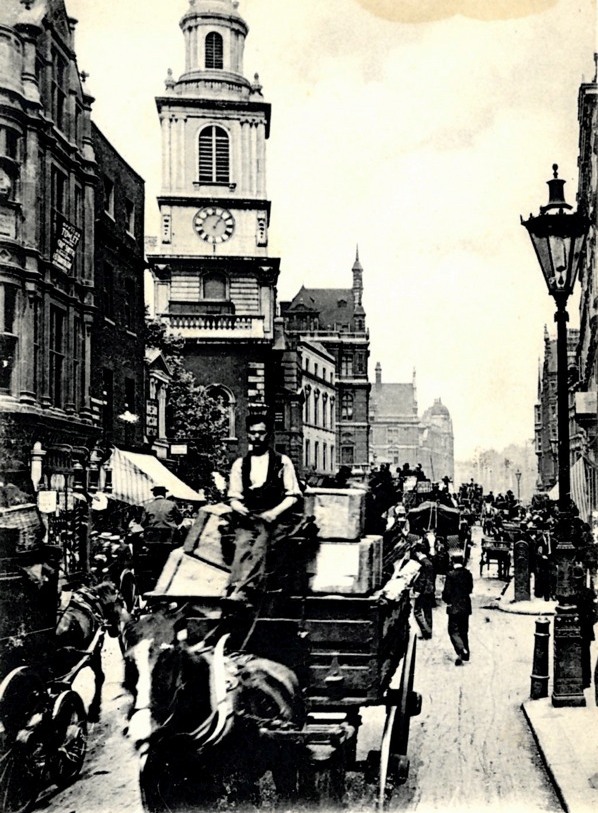 The street runs North-South from Norton Folgate to Gracechurch Street, which it meets at Cornhill and Leadenhall Streets. Between the 15th and the 18th century many fine merchants' houses lined this thoroughfare including such luminaries as Sir Thomas Gresham and Sir Paul Pindar. The wooden facade of Pindar's 17th-century house was removed prior to demolition in 1890 and is preserved at the Victoria & Albert Museum.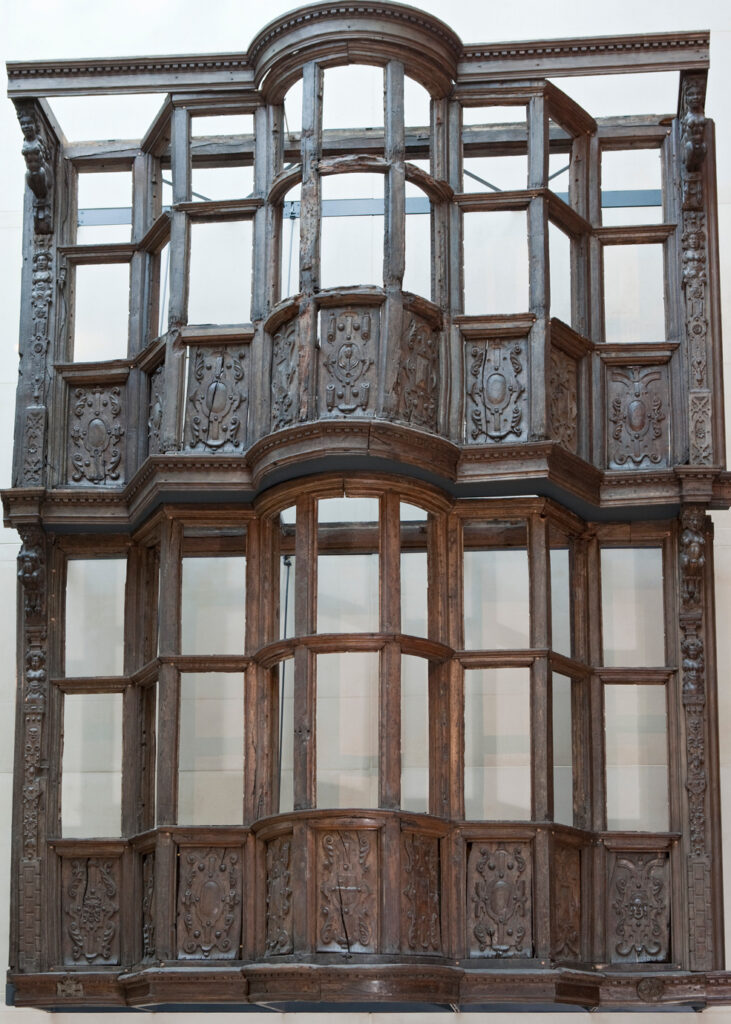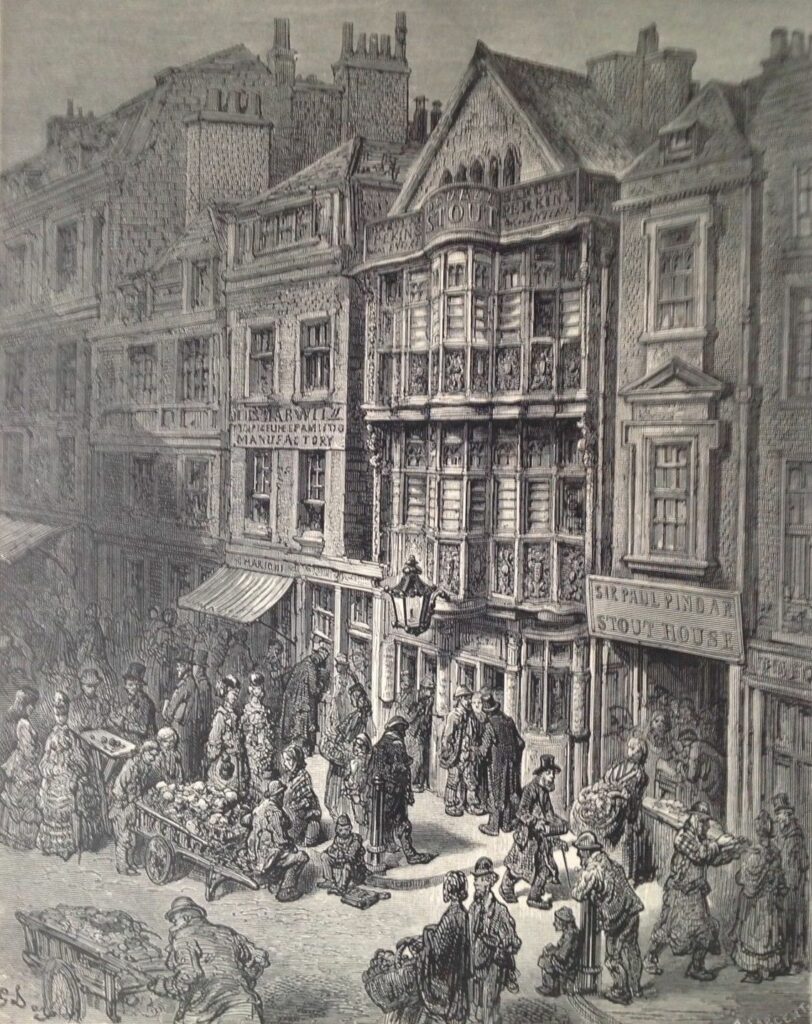 Until 1911, Bishopsgate was split into two portions: within and without (the gate) and while this is still evident in names such as St Botolph without Bishopsgate, formal addresses no longer make this distinction. Another well-known house that was partly re-located was Crosby hall, elements of which were moved to Chelsea in 1910.
In 1810, Bishopsgate was the first street in the City to be lit by gas. It was always a busy street of many businesses and underwent widening in the 19th as well as 20th century. A number of joint-stock and private bank headquarters were established here including Barings, which was based here from 1805 onward. Most of the remaining classical buildings are at the southern end of Bishopsgate, within the former walls / gate.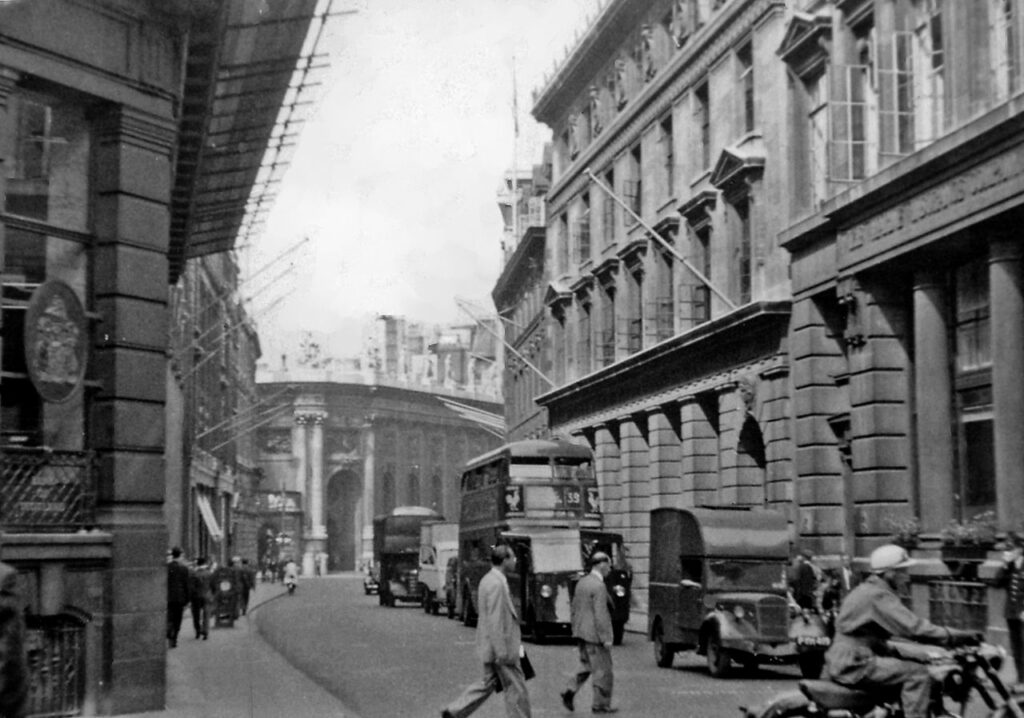 Classical buildings of interest (south to north)
The Great Eastern Hotel has many classical elements but falls firmly within tradition of Victorian eclecticism, with its transitional neo-Elizabethan gables and other details. A notable 21st-century demolition is that of Stone House; a well-organised and pleasing stripped-classical building of 1928 by Richardson & Gill.