Corner of Bishopsgate & Threadneedle Street (N. 39), EC2
Built: 1874-76
Architect: Theodore Knolles Green
Location: Bishopsgate
Listing: Grade II (1977)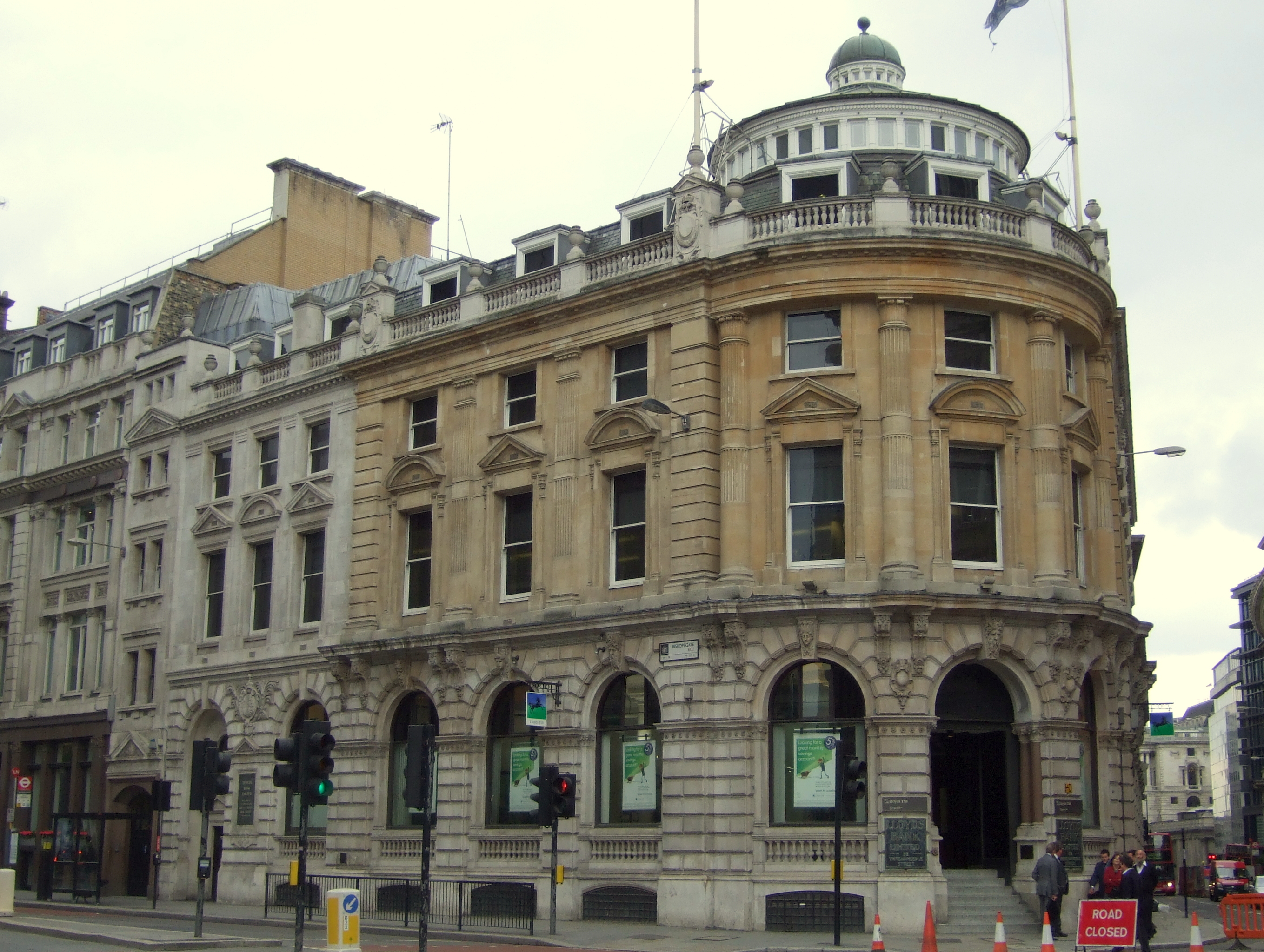 The Hampshire Banking Co., which commissioned this building, was established in 1834 as a joint-stock bank and, one year after merging with the North Wiltshire Banking Co. in 1877, it was renamed the Capital and Counties Bank and placed its new headquarters here. Among early clients here were the founders of Shell, Royal Dutch Petroleum and Hill Samuel & Co. By 1918 it was absorbed by Lloyds Bank, at which time the building simply became a major branch (Lloyds had Lombard Street headquarters).
Built on the former site of St Martin Outwhich, this building received additions in the form of the circular corner lantern in 1888 and an extension of the Threadneedle Street aspect in 1893 (Kidner & Berry). Not only does the overall composition make good use of its corner site with a rounded central entrance bay and said lantern, it also displays a fuller, more scholarly application of classical devices than many other contemporary buildings.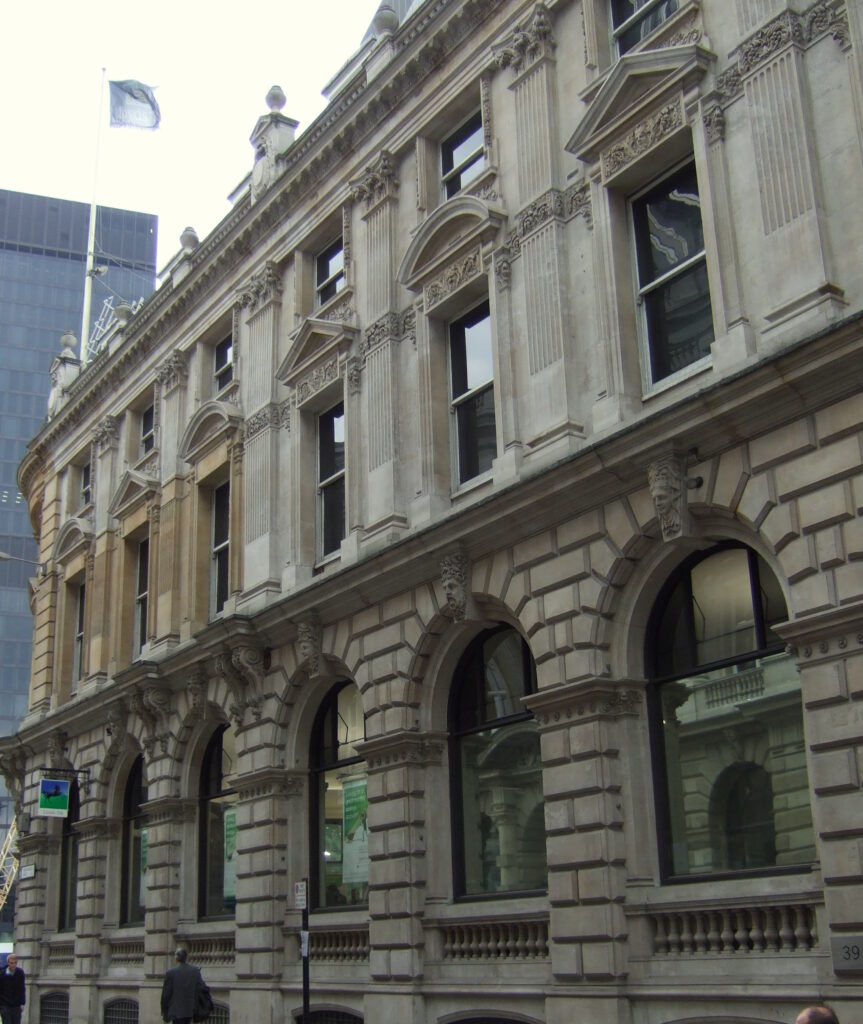 Namely, we note that the rustication of the elevated ground storey is well-rendered and convincing, the partially fluted quasi-Egyptian order is rendered as pilasters on the wings, in antis of channelled piers, and progresses to engaged columns in the centre of the building.  Both the ground floor and principal, third-storey entablatures are richly moulded as are the window casings of the Piano Nobile. The top-story balustrade is punctuated by pedestals bearing urns and has grander terminals above the piers. The contrasting Portland and Gloucestershire stone also add to the liveliness of composition.
The scale of the building, by the hypertrophic standards of modern (or even inter-war) bank headquarters, is very domestic indeed but nonetheless refined and balanced.