3-5 Bishopsgate, EC2
Built: 1877
Architect: Thomas Chatfeild Clarke
Location: Bishopsgate
Listing: Grade II (1977)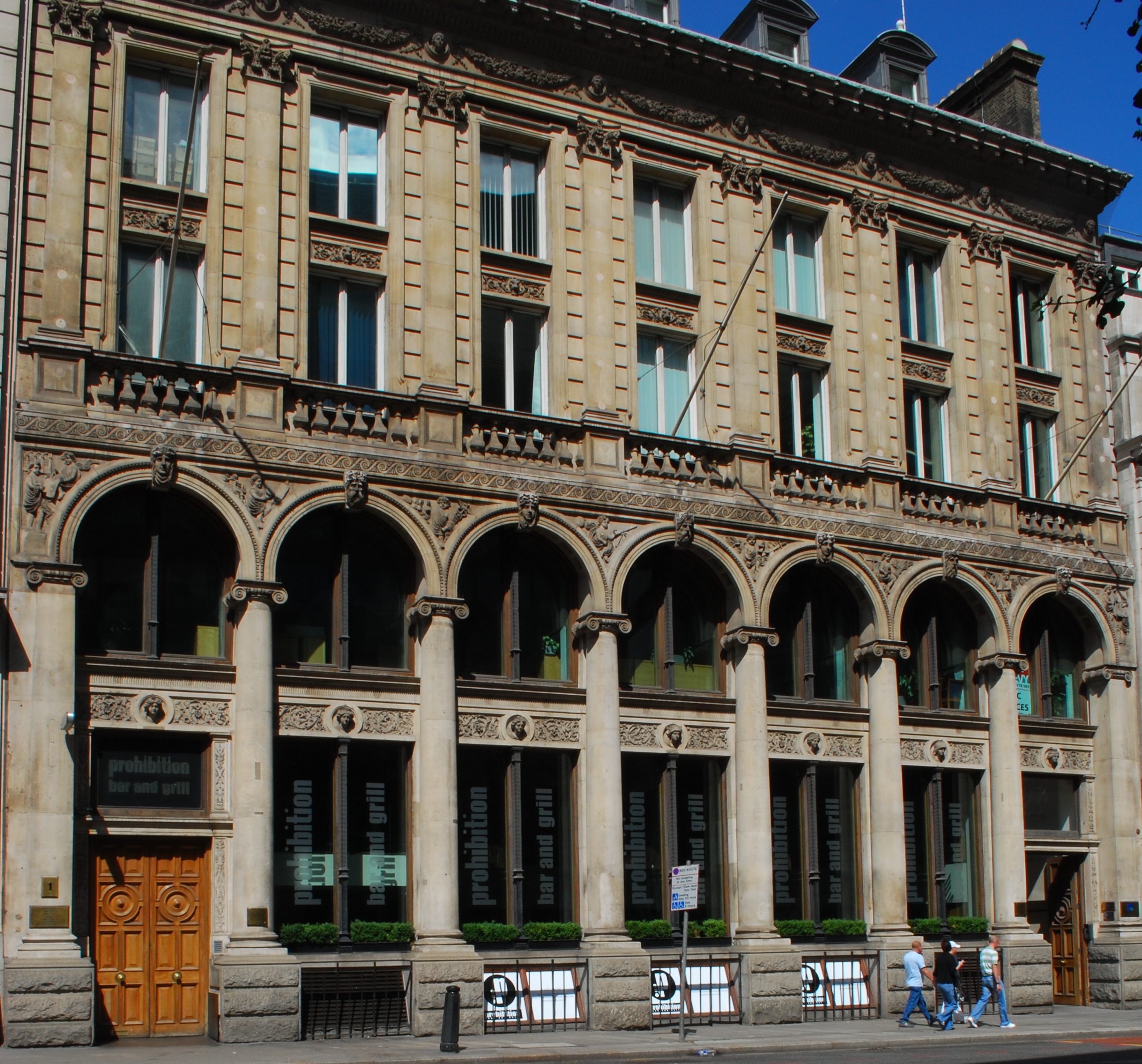 When the Royal Bank of Scotland opened its first London branch in 1874, it was located on Bishopsgate, at No. 124. The adjoining premises were then purchased and this building was purpose-built in 1877, with the street numbers being changed in 1911. RBS remained at this address until 1984 and its main London offices are still on Bishopsgate to this day.
The facade is characterised by the strong demarcation between two subsidiary elements, the lower two and upper two storeys. The lower half is an arcade with a marked degree of transparency. Engaged, double-height Ionic columns rise from rusticated pedestals and from these spring arches with figurehead keystones. The spandrels feature cherubs and the whole is surmounted by a Vitruvian scroll. Sculptural work was by F.G. Anstey.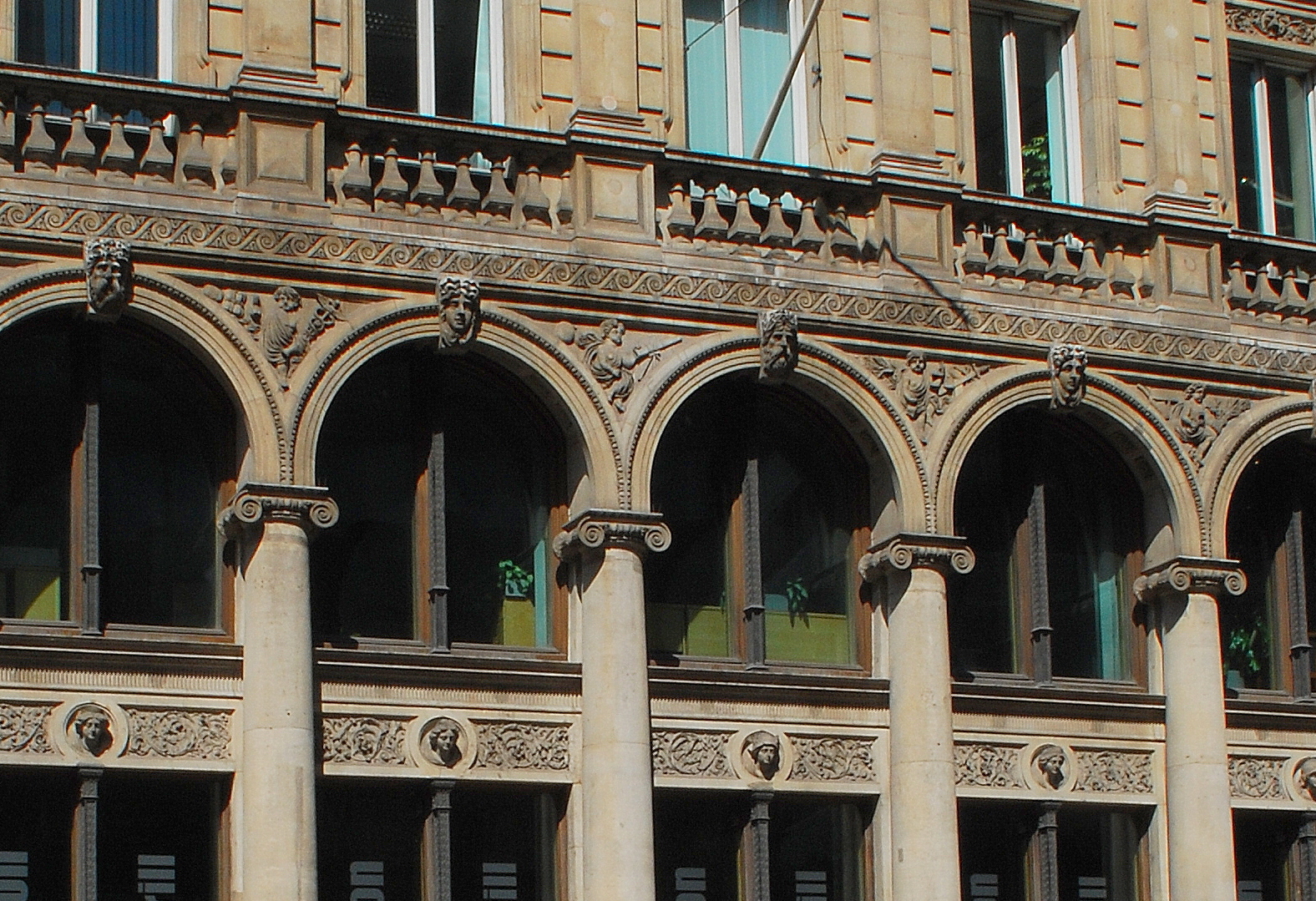 A bold horizontal element divides the ground and second storey, also featuring figureheads and carved detail. This fascia does nothing to reduce the sense of brightness while usefully bracketing the mezzanine. The 3rd and 4th storeys begin with a polygonal balustrade interrupted by panel-moulded pedestals from which rise Corinthian pilasters and terminates in a delicately ornamented entablature with swags and yet more figureheads in the frieze. The window casings and channelled ashlar add depth here. The overall effect of elegance and liveliness are enhanced by the warm colour of the Bath stone, the generous intercolumniation and the humanistic proportions of the frontal aspect. Equally noteworthy is the presence of a very regular vertical modulus for each window bay. This is something that is sometimes lost in later, more profusely organised elevations of late Victorian and Edwardian period.