Well into the late 18th century, this northern extremity of the City contained 'moor fields' (marshy, open land). After being drained and provided with paved paths, this open space became used for everything from laundering to military drill to raucous forms of entertainment. The infamous Bethlehem Hospital (for the mentally ill) was located here from 1676 to 1828, at the southern end.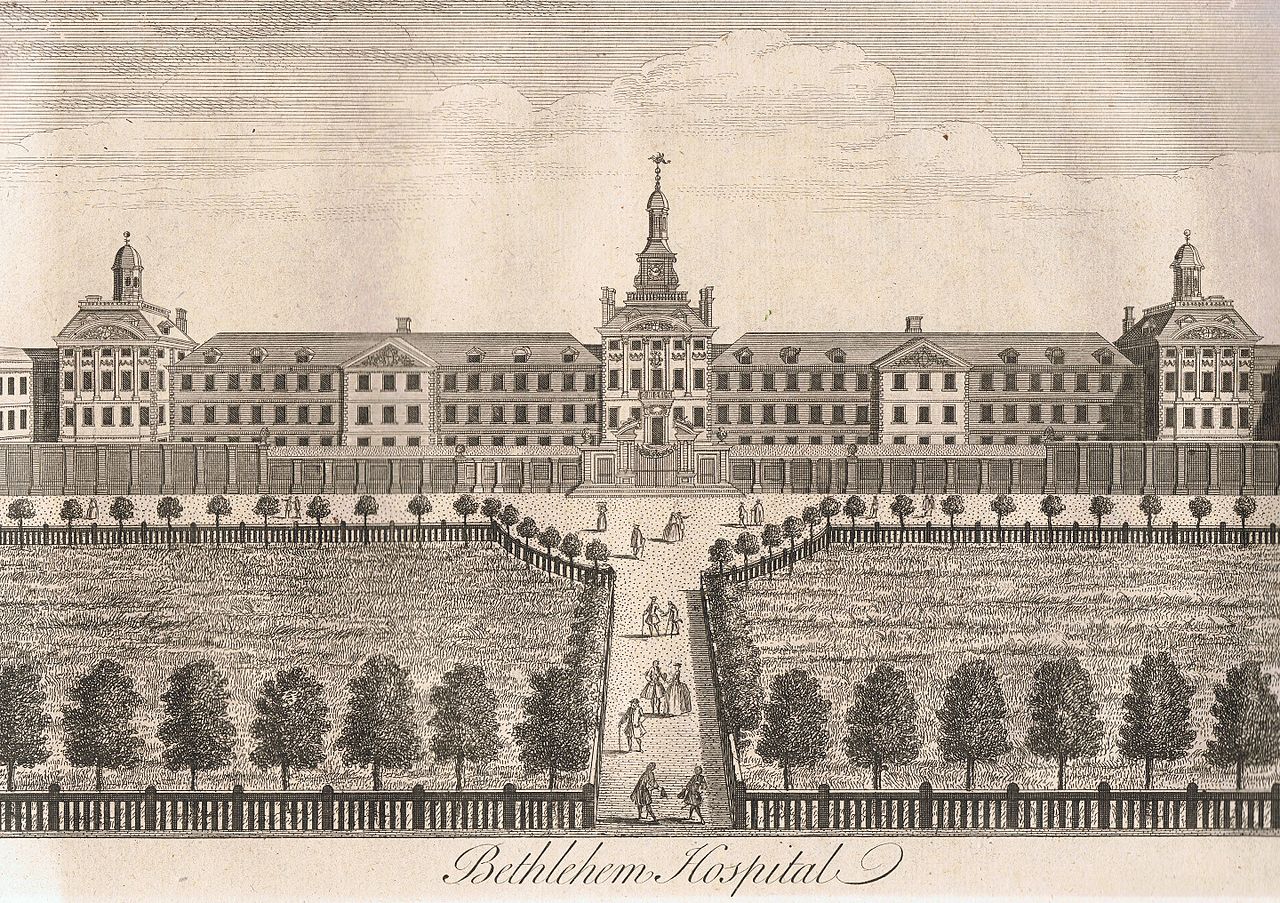 At the turn of the 19th century it was decided to lay out a garden square in the style of the then popular developments in the West End, which occupies the lower portion of the original Moorfields and was named Finsbury Circus. Due to the City's successive commercial growth at the expense of residential uses, Finsbury Circus remains the only such example of this urban form in the City. The design was by George Dance the Younger and the execution by William Mountague (Dance's successor as City Surveyor). It involved moving Bethlehem Hospital to Southwark.
For much of the 19th century, the middle, northernmost position in the square was anchored by a fine Grecian building, designed by William Brooks, to house the London Institution (1815-1933). It was a predecessor of the School of Oriental Studies and also pioneering scientific research in several fields. Unlike Oxford and Cambridge, it was open to religious dissenters from the start.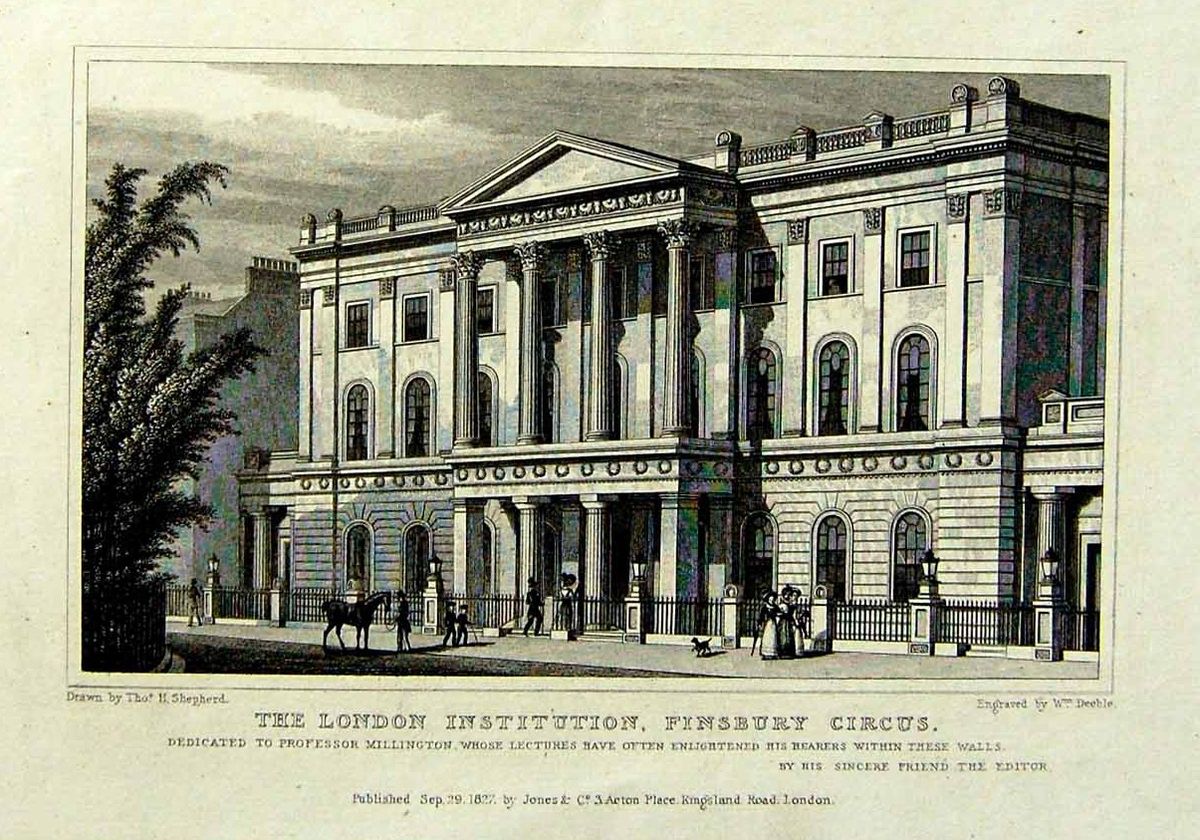 The lease on the original Finsbury Circus buildings fell in 1899 and that marked the beginning of wholesale reconstruction as large office buildings. Except for a few recent additions, it retains that form today. The large, concave-fronted structures that form its perimeter also extend to much of the straight street wall along the upper portion of Moorgate, the east side of London Wall, Bloomfield Street, Eldon Street and South Place. Finsbury Circus, occupies a special place in the City's streetscape due to its unique oval gardens as well as the unity of its mostly early 20th-century facades.
Classical buildings of interest:
Salisbury House (29-31 Finsbury Circus)
London Wall Buildings  (25 Finsbury Circus)
Broad Street Place  (20 Finsbury Circus)
Finsbury House  (22-23 Blomfield Street)
Park House  (16-18 Finsbury Circus)
Britannic House  (1-6 Finsbury Circus & 94-100 Moorgate)
River Plate House  (12-13 Eldon Street)
Electra House  (76-92 Moorgate)