5 London Wall, EC2
Built: 1901-02
Architect:  Gordon & Gunton
Location: Finsbury Circus
Listing: Grade II (1997)
Like Salisbury House, next door, London Wall Buildings (also known as 1-5 London Wall) is a very large, speculative office development from the turn of the century but an altogether less harmonious one. Here, too, the primary elements of articulation are: a) the combination of linear and concave aspects and b) descending height from Finsbury Circus towards the outer perimeter. The various decorative choices such as the Italianate palazzo intermediate storeys, the French renaissance mansard roofs and even the mannerist pedimented entablatures are well executed, on the whole. However, a number of idiosyncrasies, rather than the profusion of detail, rather weigh down the overall composition.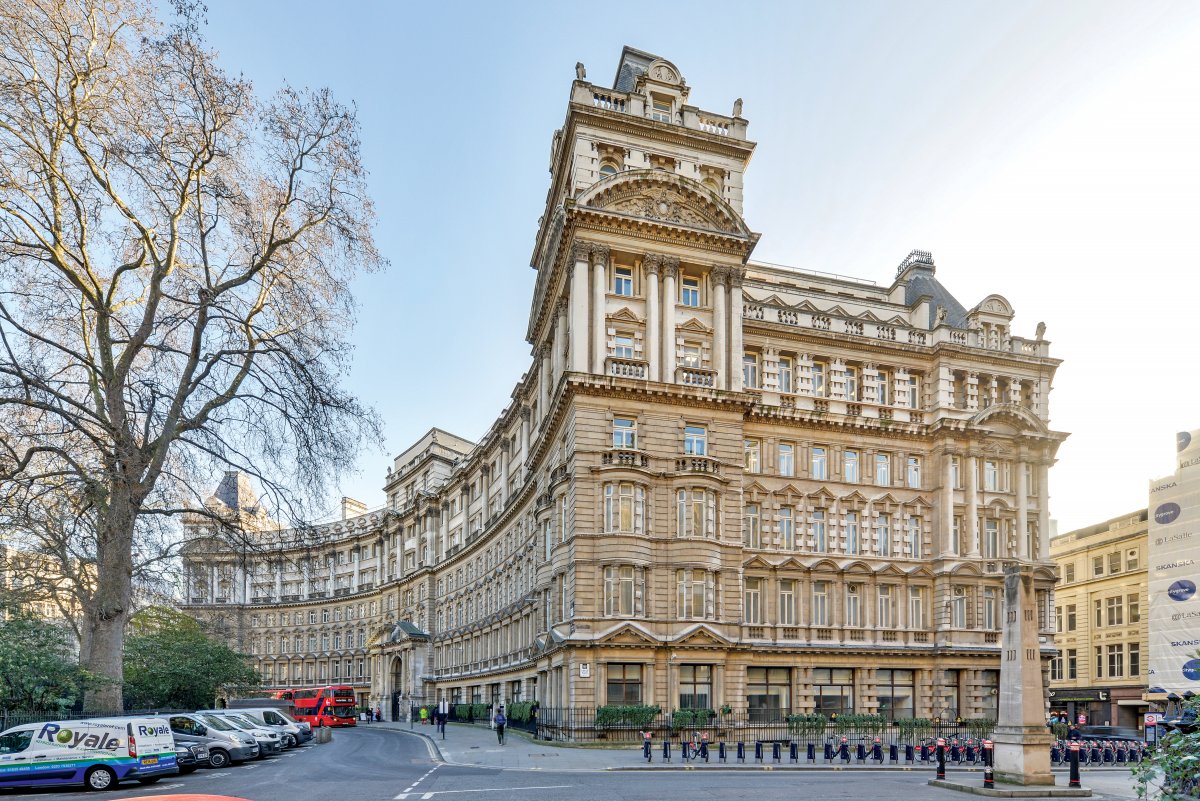 While the Finsbury Circus facade is essentially symmetric and aligns the higher-rising bays with entrances, the aspects along Circus Place, London Wall and Blomfield Street feature a welter of roof treatments, set-backs and extended heights that flank, rather than surmount, the main entrances. To this is added the detail of banded rustication/joining of coupled columns all along the ground, second and fourth storeys as well as some of the higher ones which excessively freights the overall aesthetic. As a result, London Wall Buildings is a complex that is better appreciated for its individual components than for the whole and that projects more intricacy than refinement. Equally, it arguably adds more, visually, to Finsbury Circus than to London Wall.