27-28 Clement's Lane, EC4
Built: 1864
Architect: Frederic John Francis and Horace Francis
Location: Clement's Lane
Listing: Grade II (1977)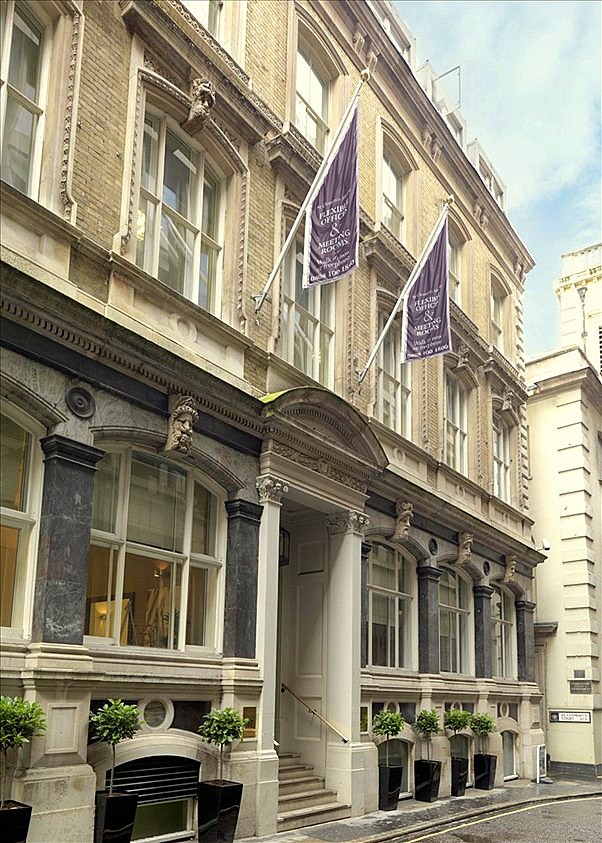 Within the category of commercial buildings featuring Classical devices and themes, the retained façade of this building is characteristic of the transitional period, in the 1860s, between rather sedate early Victorian Italianate forms and the more profuse mid- to late-Victorian examples of this form.  Even within the City oeuvre of Francis & Francis, which includes two harmonious but certainly animated designs of this period on Lombard Street and Cornhill, St Clement's House is somewhat less demonstrative.
That is not to say, however, that it clacks charm or detail of interest.  Commissioned by the prolific City Office Company, this building offers a rich mix of finishes and ornament, partly sacrificed by the extreme narrowness of Clement's Lane.  The upper stories feature light-coloured gault brick, and shallow-arched windows with strong stone frames that are imaginatively decorated on the first floor and more simply on the second; the two stories separated by a band of floral guilloche moulding and the nearly continuous line of entablatures surmounting the first floor windows. The latter's aprons are shaped as indented-panel mouldings.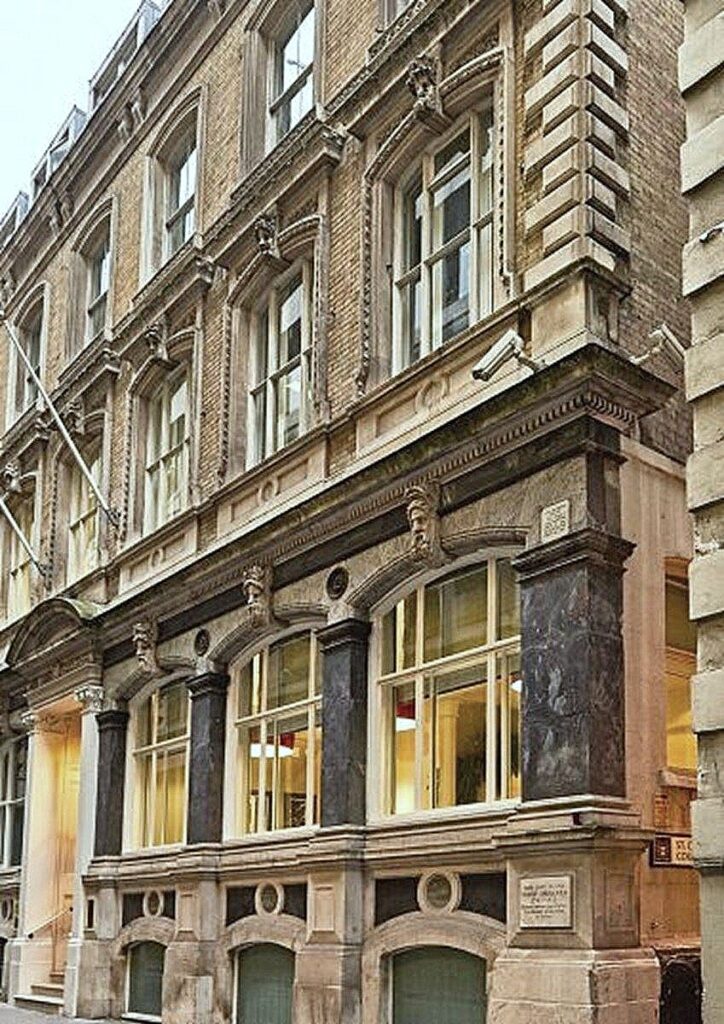 The ground floor displays a richer, altogether more renaissance-inspired composition, though the panel mouldings and shouldered arches tie in with the upper storeys. The facing utilizes two different types of stone (including Serpentine, according to one source). There are agraffes, a dentilled architrave, a laurel-motif frieze and two rather thin Corinthian pilasters framing the pedimented doorways.  In addition to the two entrances, the ground floor includes an entry to Lombard Court. Altogether, ten narrow bays and four originals storeys are counted.  St Clement's House was entirely reconfigured behind the façade and extended upward by Campbell Architects in 2016, replacing some 1970s work, too.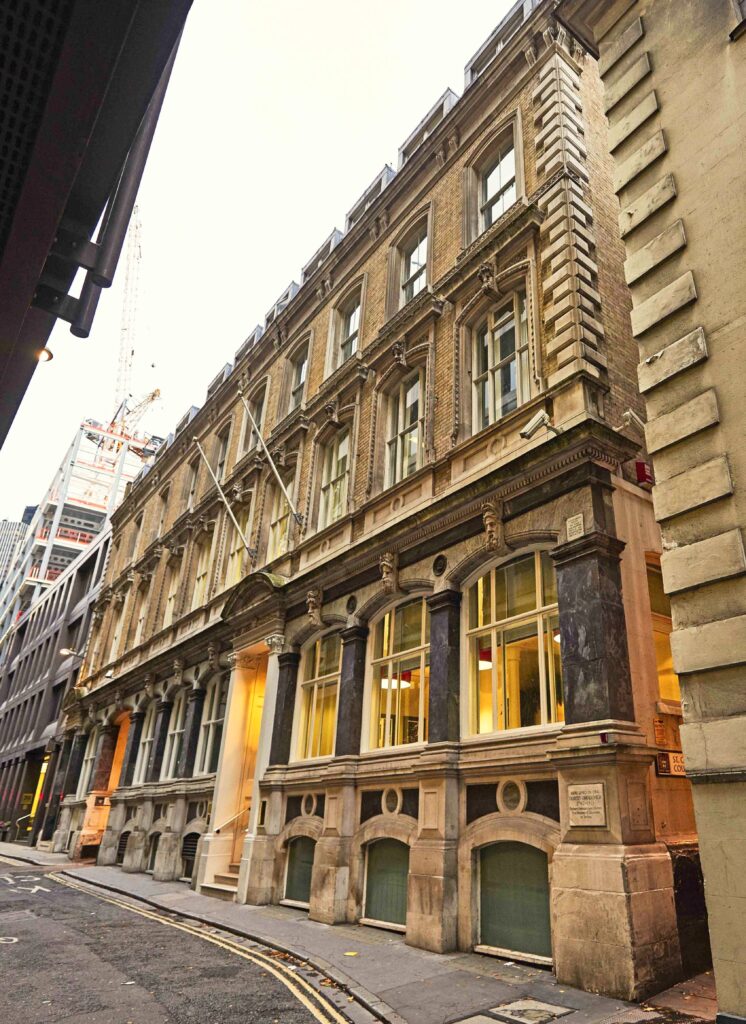 Soon after the City Office Company took delivery of this Clement's Lane edifice, it was leased out to the Anglo-Egyptian Banking Co. (earlies record to this effect we have seen are from 1875).  Further documentary evidence places the Anglo-Egyptian Bank at this address as late as 1899.  The Anglo-Egyptian Banking Co. was founded in 1864 by a consortium of Anglo-Indian, French and Italo-Egyptian banks to operate in Egypt and other Mediterranean locales with a British presence (such as Malta and Gibraltar) as well as the financial centres of London and Paris.  It was independent until 1924, when it became subsumed into Barclays' overseas operations.  The Egyptian branches were subsequently expropriated by the Egyptian government following the Anglo-French military expedition to Port Said of 1956.