These two City streets, which meet at their western end as they converge towards Tower Hill, today appear as mere continuations of two better-known thoroughfares.  Great Tower street follows on from Eastcheap, from the corner with Idol Lane onward.  Byward Street looks like the continuation of (Lower) Thames Street.  This appearance is merely the result of Victorian and later road widening and straightening.
The north side of Great Tower Street and what is now the western portion of Byward Street were widened (with existing buildings demolished wholesale), to allow for the cut-and-cover construction of the Metropolitan Railway ‒ the earliest underground line ‒ between 1880 and 1884.  The adjective "Great" was added to Tower Street at that time. The first documented mention of Tower Street (as La Tourstrate) dates to 1287.  None of the post-widneing, late-Victorian buildings on the north side of the street survive.  Conversely, the south side of Great Tower Street retains a number of fine Edwardian buildings.
Byward Street formerly run along just the short couple of blocks from the end of Great Tower Street, past Seething Lane and onto Tower Hill.  After WW2, which saw extensive bomb damage in this area, several small lanes, including Water Lane and Black Swan Court, were removed and Byward lane was extended south-west to connect with Lower Thame Street, just before the Custom House.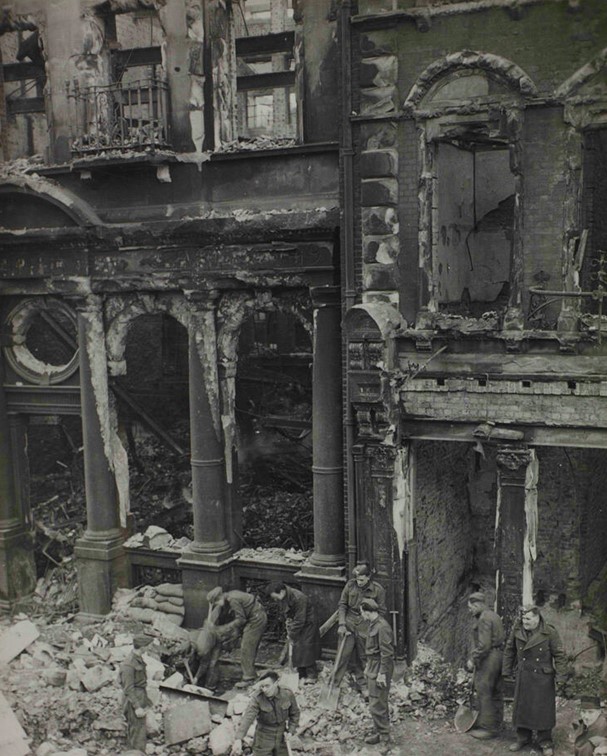 The numerous small, crooked lanes contained in the Great Tower-Bywater-Idol Lane triangle are typical of the City's medieval layout and include St Dunstan's Hill, next to the ruined church of St Dunstan in the East.  Unlike other churches gutted by the Great Fire, much of its gothic fabric was retained (though with the addition of a baroque steeple) and some of it survived war-time destruction.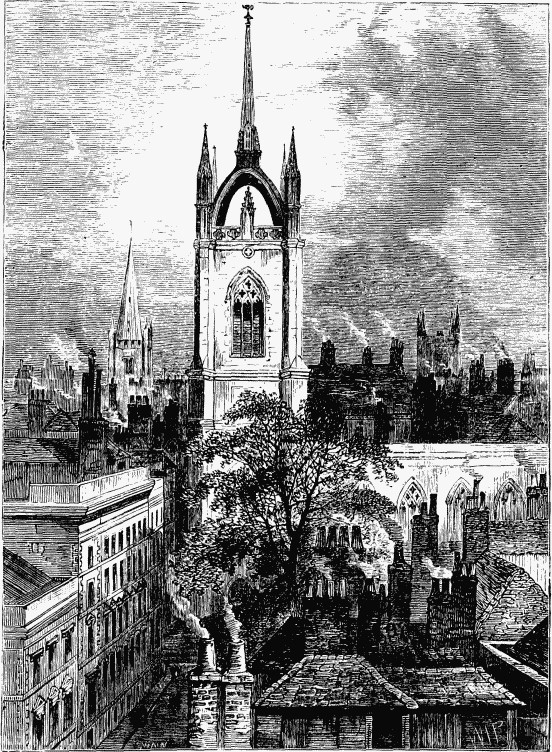 Classical buildings of interest
(Idol Lane north to Great Tower Street, then eastward onto Bywater Street)
9 Idol Lane
2-4 Idol lane
Harrison & Crosfield  (1-4 Great Tower Street)
5-10 Great Tower Street
Monument Telephone Exchange (13 Great Tower Street)
Ocean House (24-25 Great Tower Street)
Christ's Hospital Offices (27 Great Tower Street)
Mark Lane Station + Messrs van den Bergh  (16 Byward Street)
General Steam Navigation Co.  (15 Trinity Square)