20 Lower Thames Street, EC3
Built: 1812-17; central bay rebuilt 1825-28
Architect:  David Laing; rebuilt section Sir Robert Smirke
Location:  Lower Thames Street
Listing:  Grade I  (1972)

The current Custom House was built in the 1810s to Laing's design, following a fire that destroyed the previous building. Whether due to haste or sub-standard construction or both, the foundations proved defective and, following a partial collapse in 1825, the central section had to be rebuilt, with Smirke supervising. Although the east wing was heavily damaged by wartime bombing and rebuilt in 1966, the general aspect and articulation remains that of the 1817-1828 version.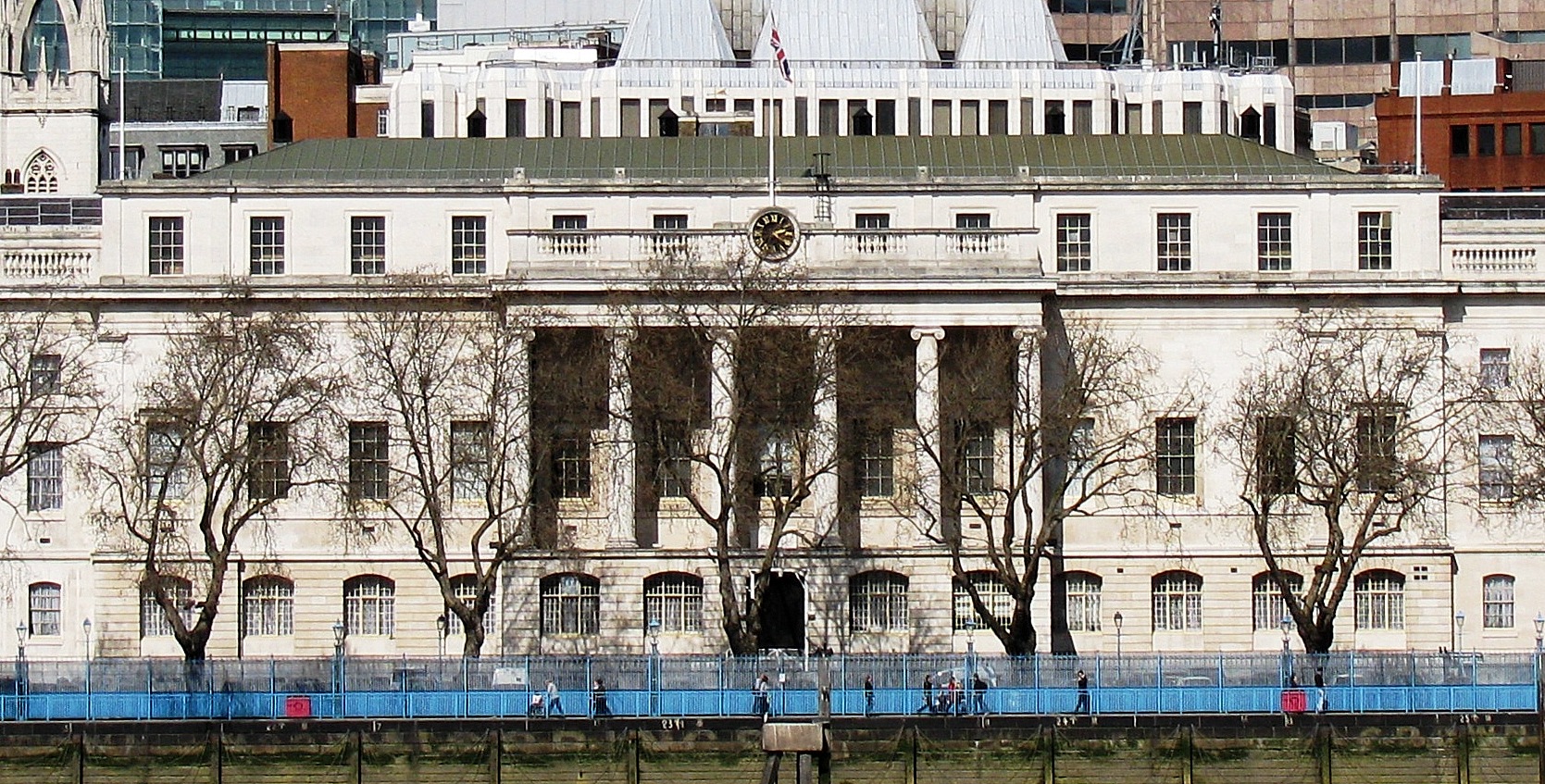 The Custom House presents a very long (149 metres) Portland stone-clad facade to the river, consisting of 35 window bays as well as three Ionic hexastyle porticos, one for each of the two lateral and the central section. The two, much shorter sides (nine window bays) are also stone-clad, while the much more utilitarian Lower Thames Street aspect is largely in yellow brick, albeit with stone details and an octastyle central section with giant, shallow Tuscan pilasters. Overall, Custom House is a more restrained Neoclassical than its neighbour, Billingsgate Market, and therefore endowed with fewer ornamental flourishes. It is arguably more impressive than delightful. The interiors feature a number of well-appointed rooms including the entrance hall and the 58-metre Long Room where customs business with ship captains and owners was once transacted. Both the glazed roof and some of the structural elements in the Long Room are early applications of cast iron architecture.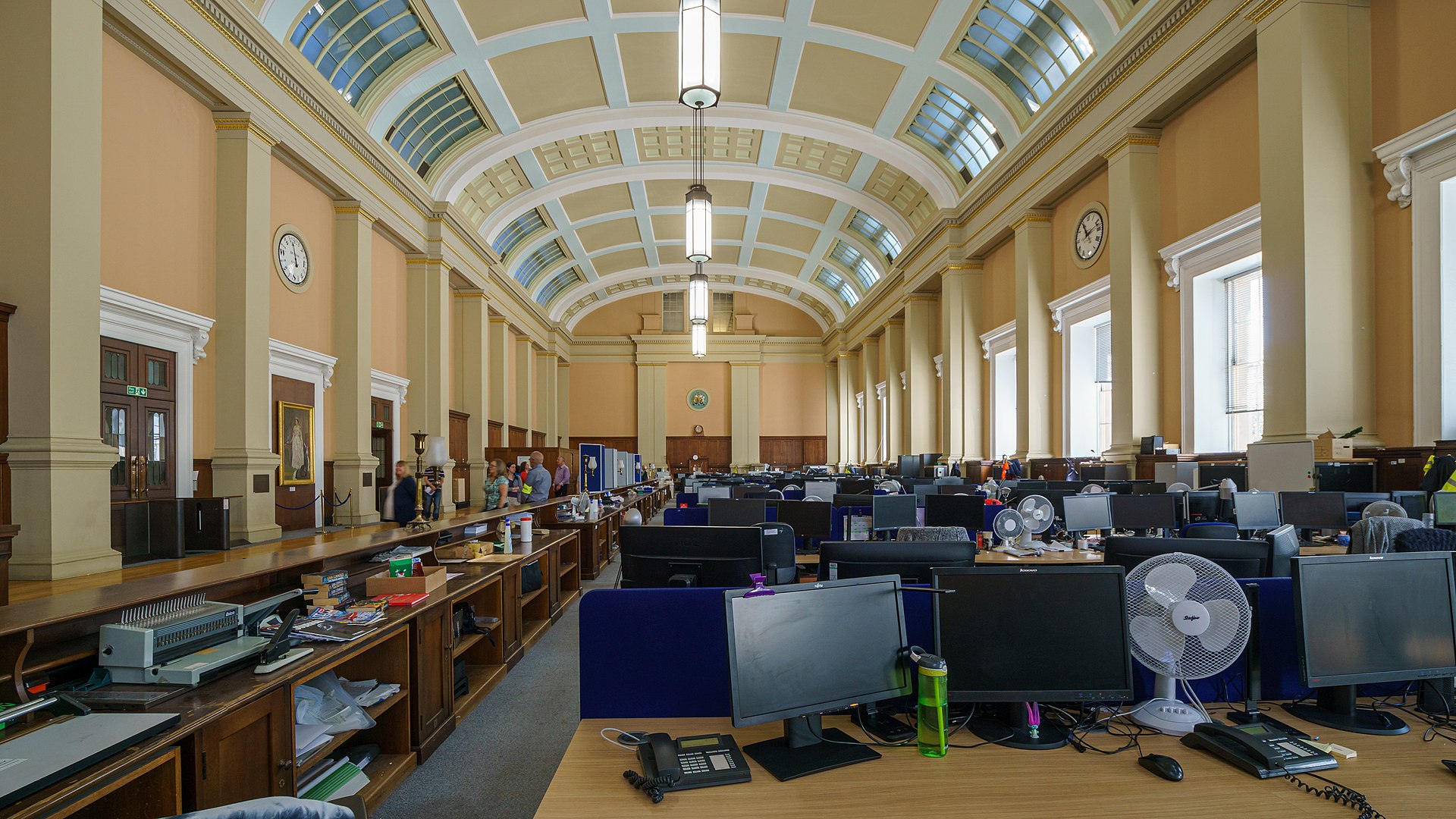 Since the early 1200s, the tax on wool exports was exacted at Wool Quay, at the end of Water Lane. An actual Custom House was built in 1382 (under Richard II). Around this time Chaucer served as Comptroller of the Customs for Wools, Skins and Tanned Hides. A number of buildings followed each other, here (see below) and by the 1870s, at busy times there were "as many as 2,000 persons a day working at Custom House business between Gravesend and London Bridge."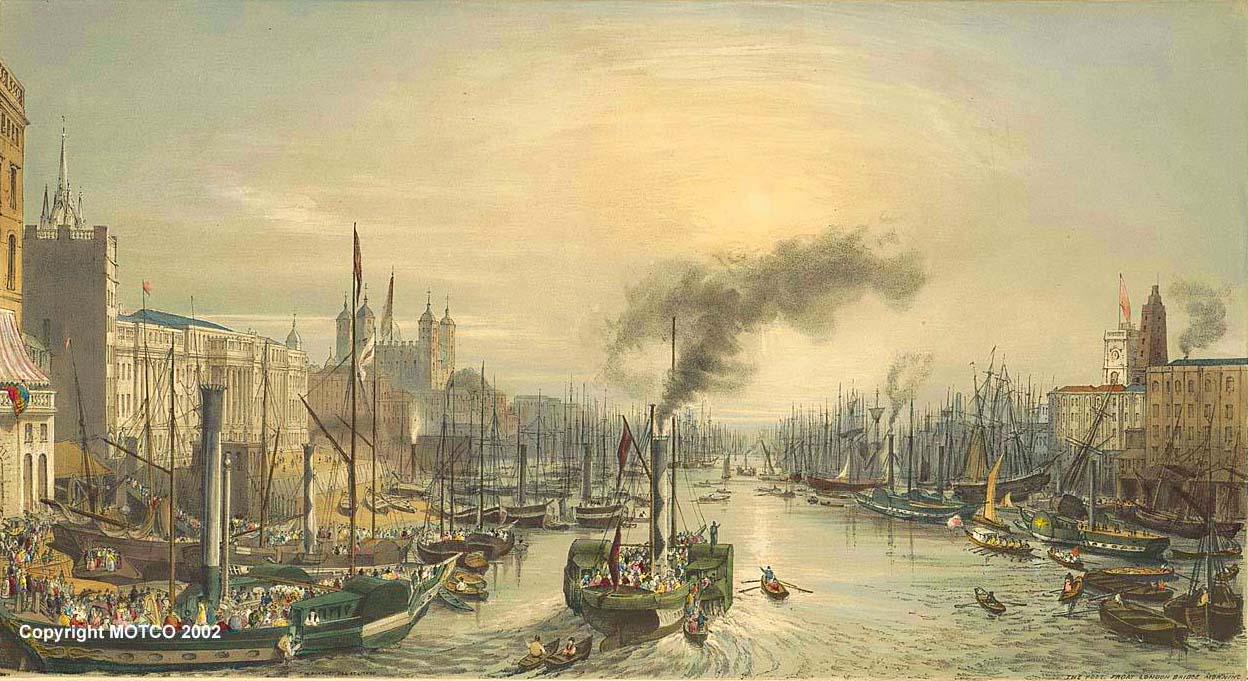 At this time, roughly half the customs of the united Kingdom were collected in the port of London, which welcomed nearly 10,000 foreign vessels and well over 20,000 domestic ones per year.
After the first Custom House, a larger, three-storey red brick building was erected in 1559 (under Elizabeth I). It was destroyed by the Great Fire and a new, U-shaped Custom House was built under Wren's direction.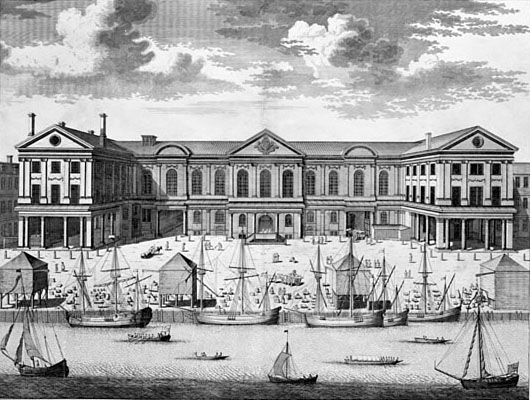 This too burned down in 1715 and was replaced by a design by Thomas Ripley, which in turn burned down in 1814.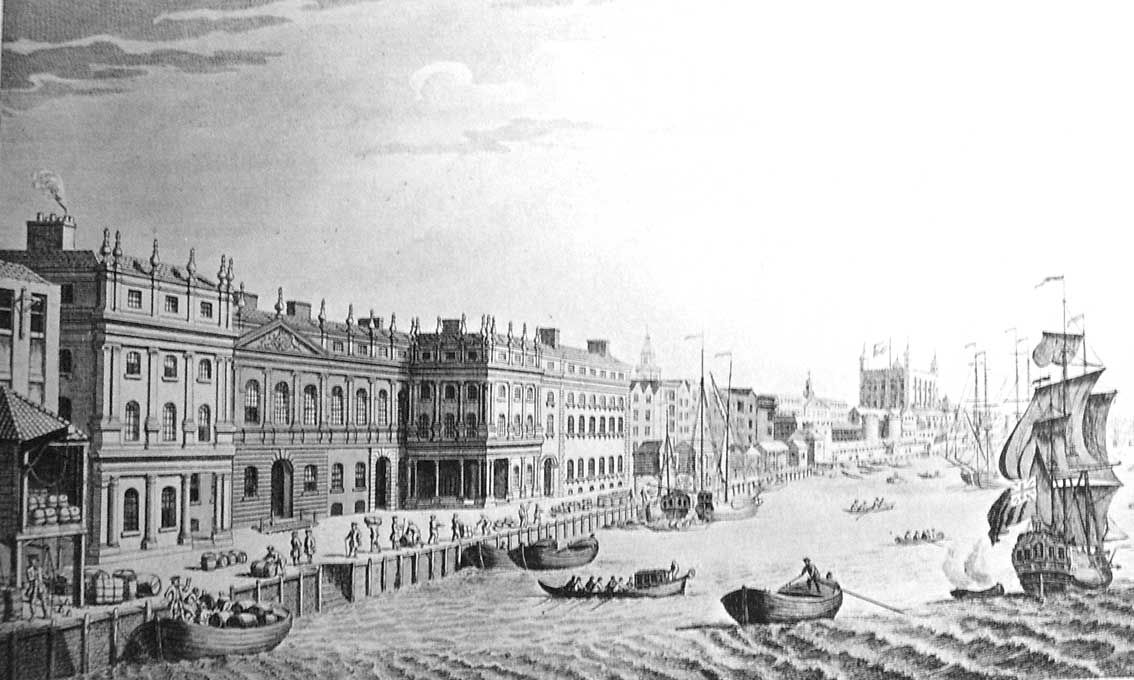 Laing's 1817 Custom House had a simpler central section, with arched windows and no central colonnade.