Perhaps due to its profoundly utilitarian nature, Thames Street has been altered to an even greater extent than most other City of London thoroughfares. During the Roman period, the riparian side of the walled city was extended via land reclamation along a substantial stretch (1st to 3rd centuries AD). This practice was extended further during the Middle Ages, resulting in a long road (just over a mile) extending from just east of Blackfriars (Puddle Dock) all the way to Tower Hill, with relatively narrow plots extending southward from the road down to the river Thames. These properties were largely occupied by wharves, piers and warehouses from a very early date, though the earliest documentary mention of Thames Street is from around 1260.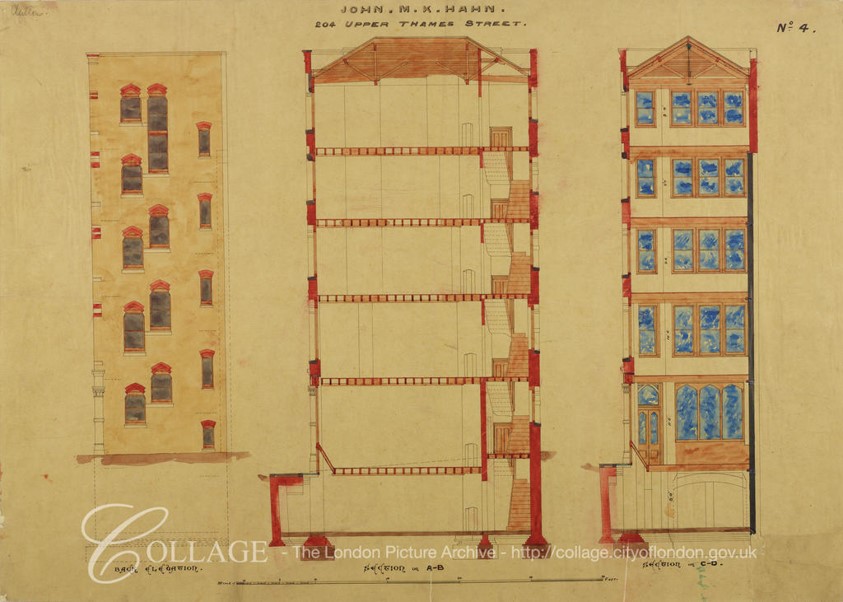 The division between Upper and Lower Thames street reflects the portions upstream and downstream of London Bridge. From the 1300s to the 1500s, the warehouse and piers shared space with a number of baronial estates but by the 18th century the area was almost entirely mercantile, with most of the residential buildings in this area being located north of Thames Street. That transition was accelerated by the great Fire of 1666.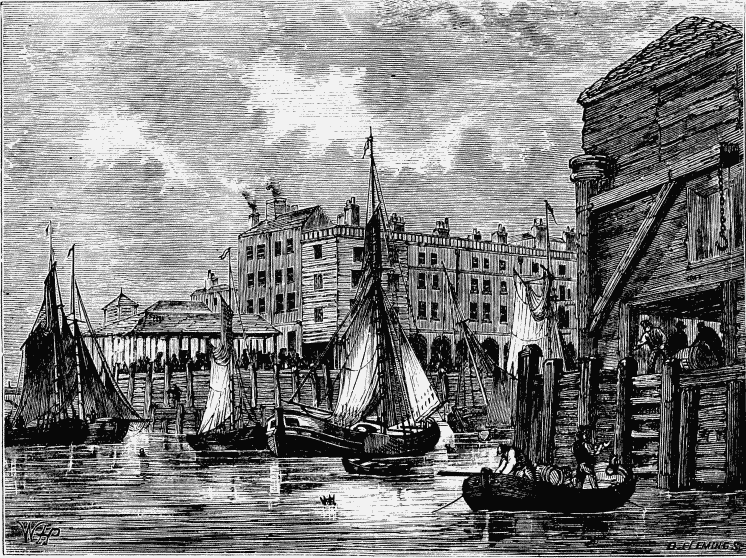 Although successively widened and redeveloped quite heavily in the Victorian period, Thames Street remained essentially a locus of seaborne trade, even as larger scale shipping moved further downstream into the 'Pool of London,' which is downstream from Tower Bridge. Large-scale bomb damage during the Blitz and the general trend away from city-centre industrial activities saw wholesale redevelopment of the Thames Street as a whole but especially Upper Thames Street, which today consists almost entirely of post-war buildings. Indeed, the 1950s-1970s works have been in many cases replaced again in the 21st century.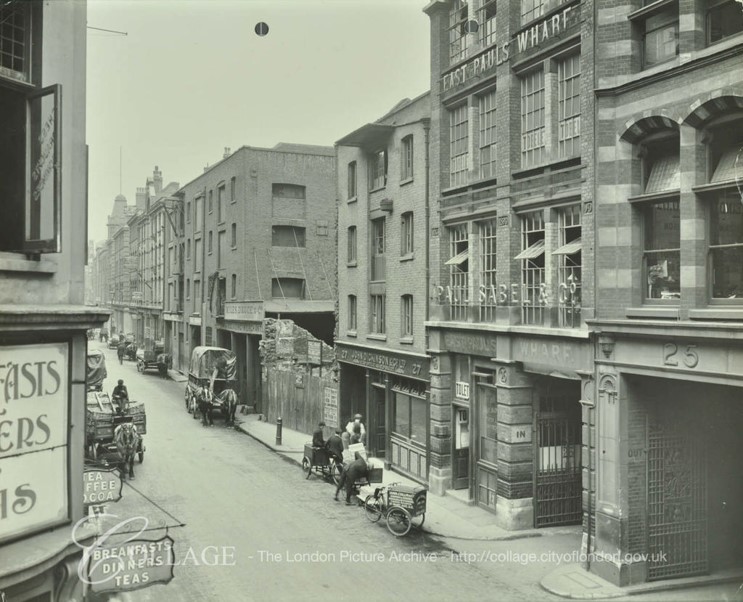 The most famous victim of the wholesale mid-20th century 'renovation' was the demolition of the Coal Exchange (built 1849), which was the third edifice serving that purpose. Conversely, the nearby Fish Market which, like the Coal Exchange, used the Billingsgate dock from which it takes its name, has survived. The same is true of the Custom House (1817). Like that of the Euston Arch, the Coal Exchange demolition took place against strong opposition and resulted in greater awareness of architectural conservation in the UK from the 1960s onward.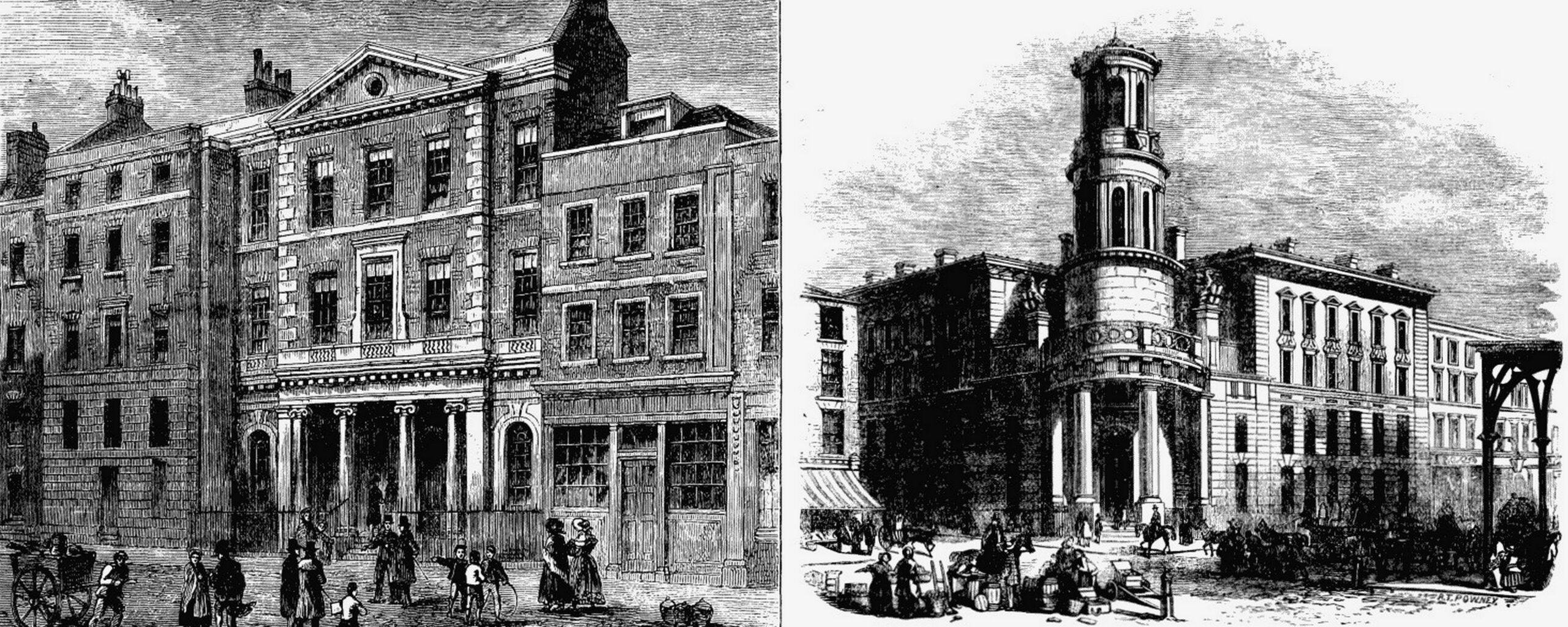 Classical buildings of interest:
From the west to east: