194 Fleet Street, EC4
Built: 1886-1888
Architect:  Sir Arthur William Blomfield
Location: Fleet Street
Listing: Grade II (1972)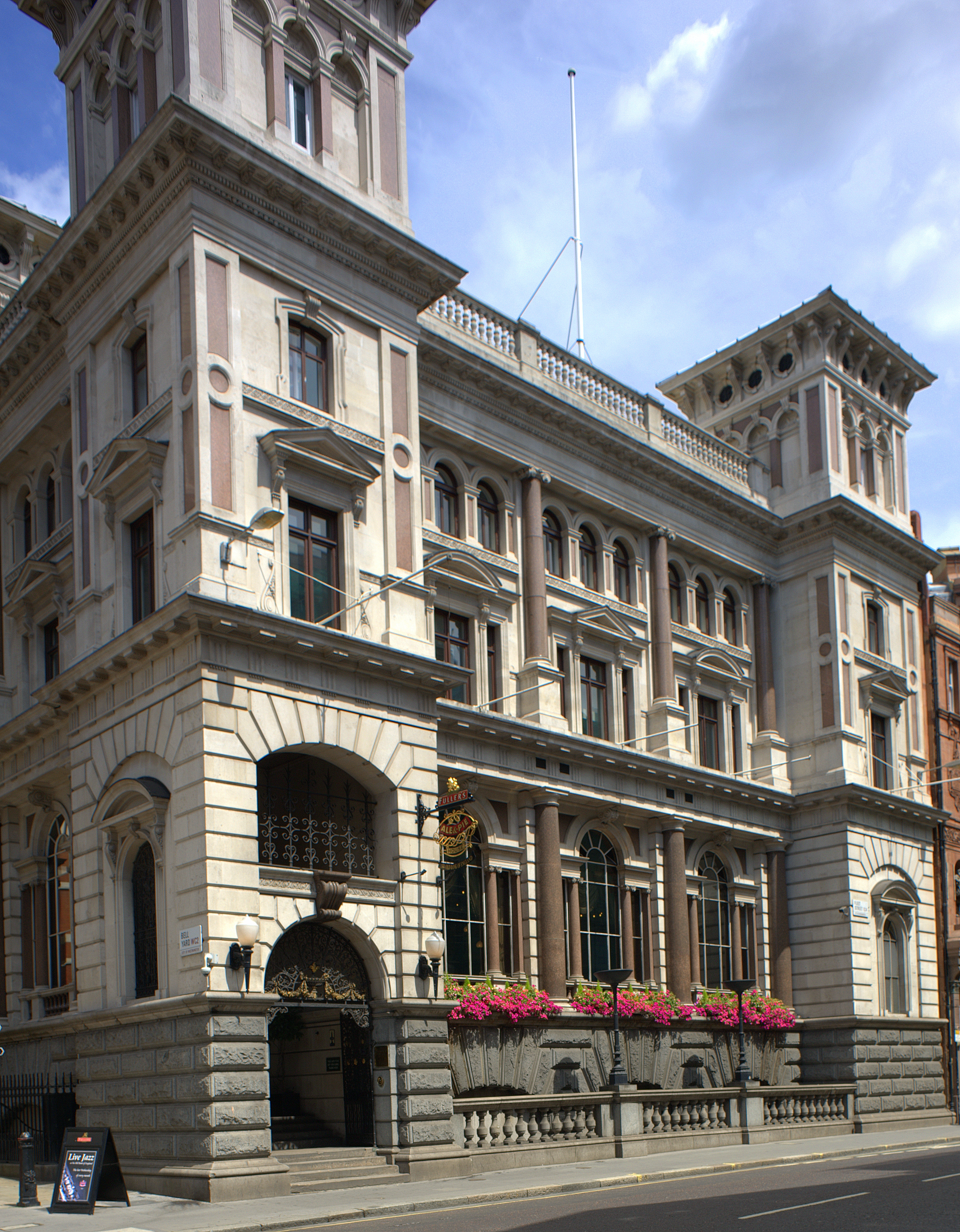 From 1888 to 1975, this purpose-built renaissance-style palazzo housed the Law Courts branch of the Bank of England. The overall articulation of the building is complex, with a L-shaped footprint that is accented by a projecting, loggia-topped antae at each apex. This degree of movement is partly masked by strong horizontal partition via changes in surface treatment: from a darker, cyclopean rusticated basement to boldly banded piano nobile and then plain ashlar upper stories. There is also a wealth of detail including two araeostyle screens of columns in front of plentiful fenestration which in turn features varied and sculpturally rich aediculation.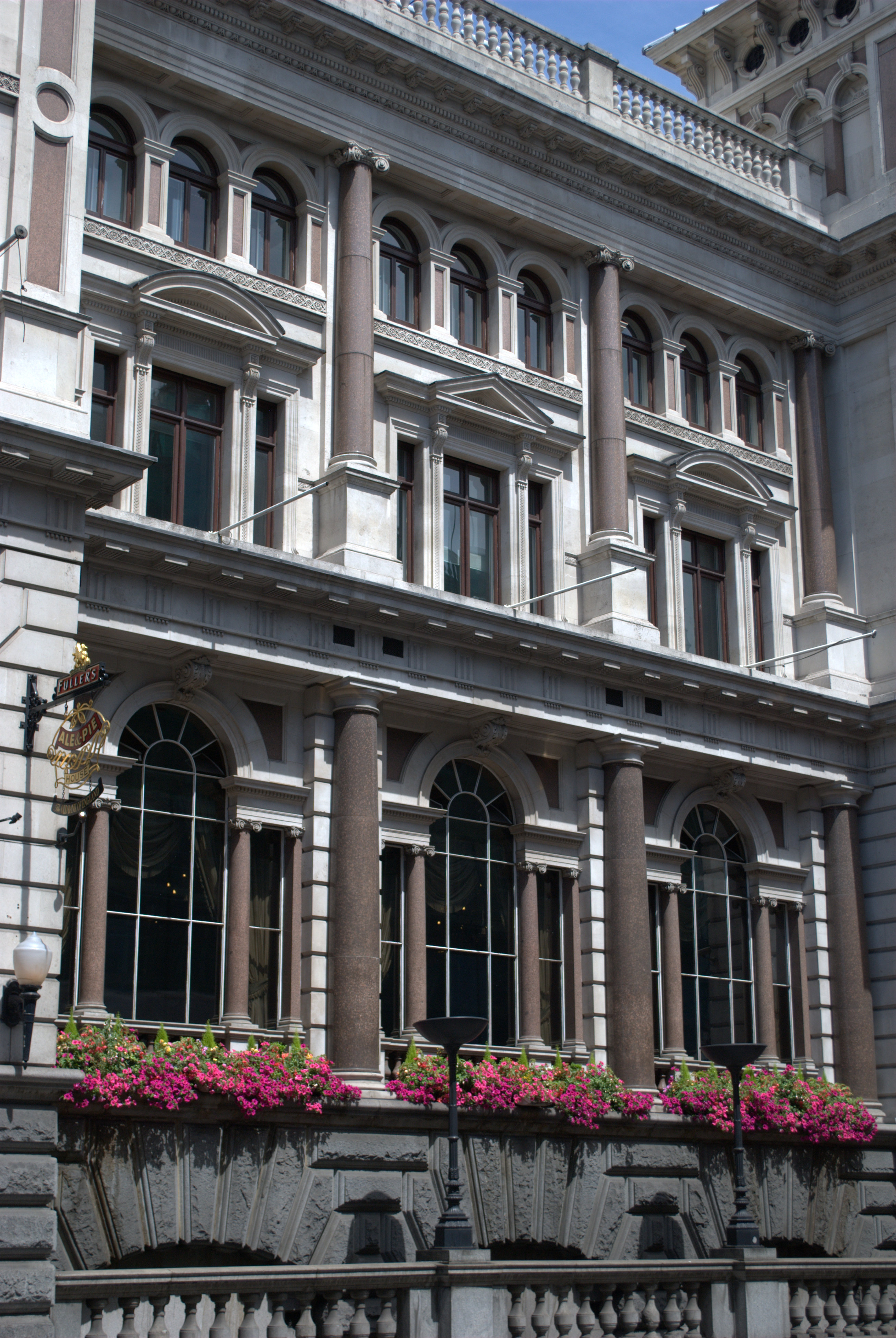 Architecturally, 194 Fleet Street illustrates well the potential difference between stylistic balance and quality of execution. The overall effect, though certainly quite grand, is freighted by the sheer profusion of detail and architectural devices. That said, the quality of materials and precision of placement rescues what could otherwise have been overwrought. The same tension between grandeur and grace is visible in the opulent interiors, with the ground floor having been turned into a pub and thus accessible to the public. The upper storeys are offices.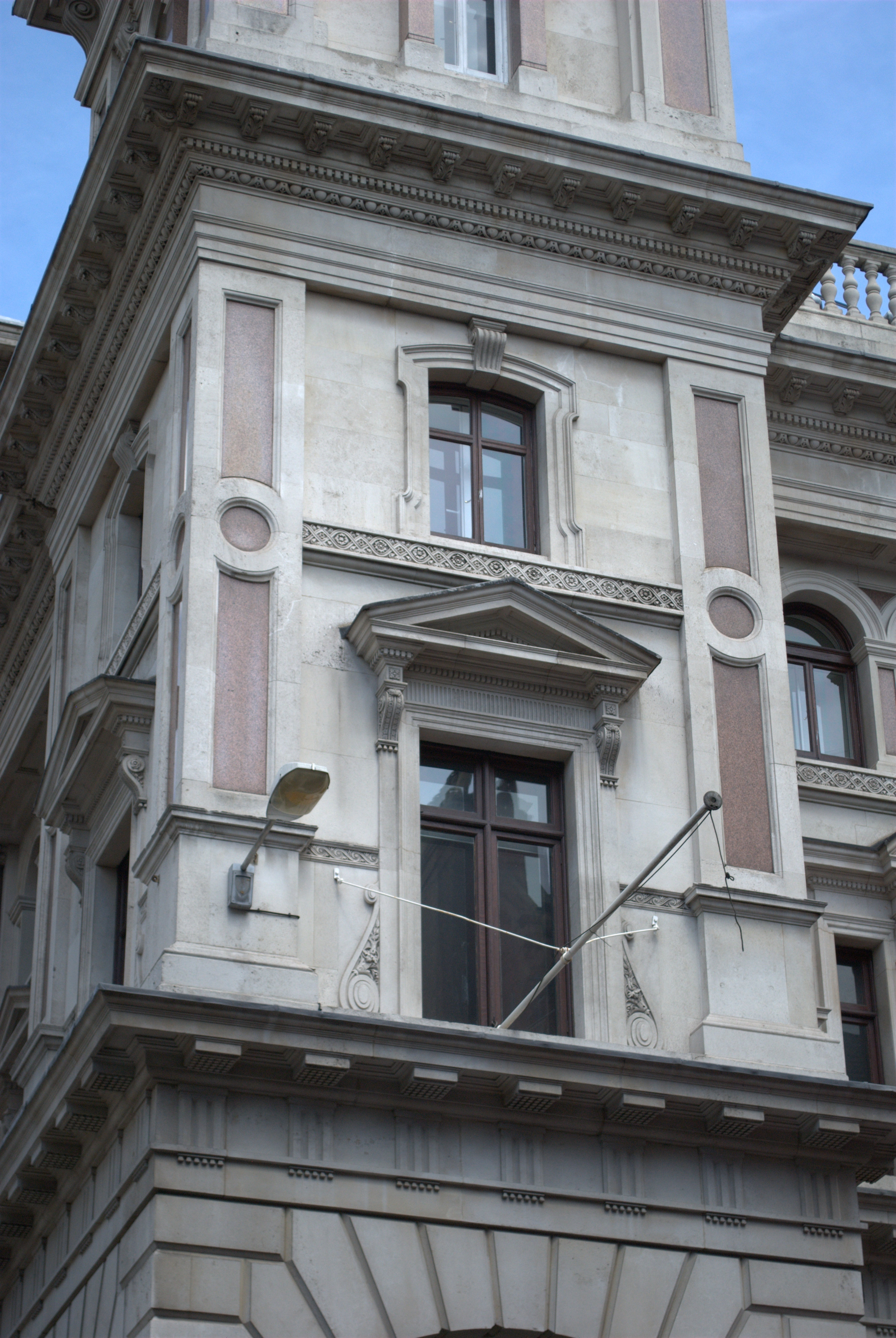 Though founded in 1694, the Bank of England did not open regional and secondary London branches until 1826. According to a 1963 Bank of England publication, "This branch is primarily concerned with the business of the Supreme Court and was opened following suggestions by the Lord Chancellor and the various legal societies."