2-4 Temple Avenue & 40 Victoria Embankment, EC4
Built: 1898-1902
Architect: Albert Nelson Bromley
Location: Whitefriars ‒ Victoria Embankment
Listing: Grade II (1972)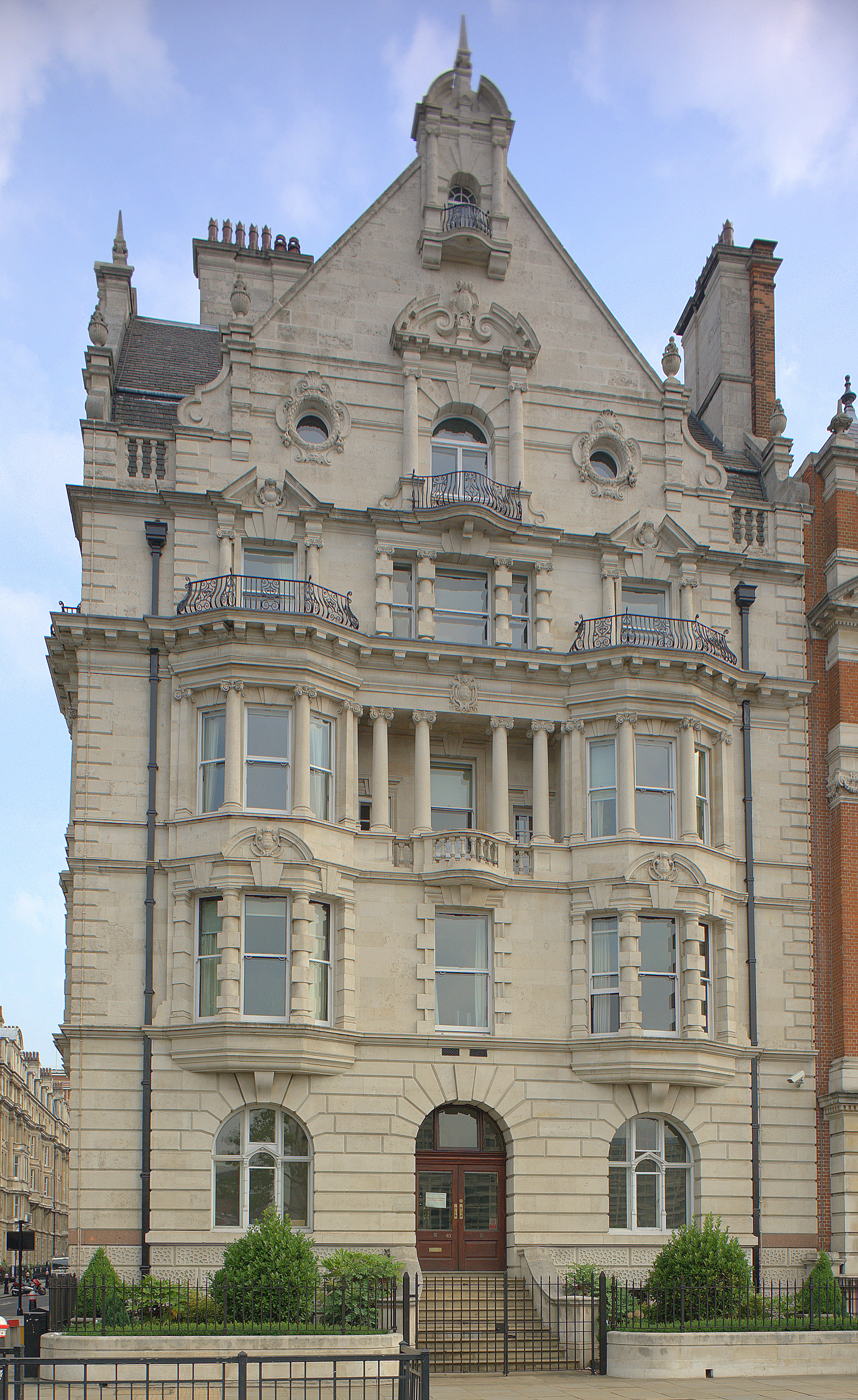 This building is one of several, in the UK, known as Telephone House. It extends along a full block of Temple Avenue (with 21 window bays), between the Victoria Embankment and Tallis Street, where it presents narrow frontages. Both along Temple Avenue and Victoria Embankment, the most distinguishing features of Telephone House are rather Nordic gables and terminating details that endow this low, long building with a surprising sense of verticality.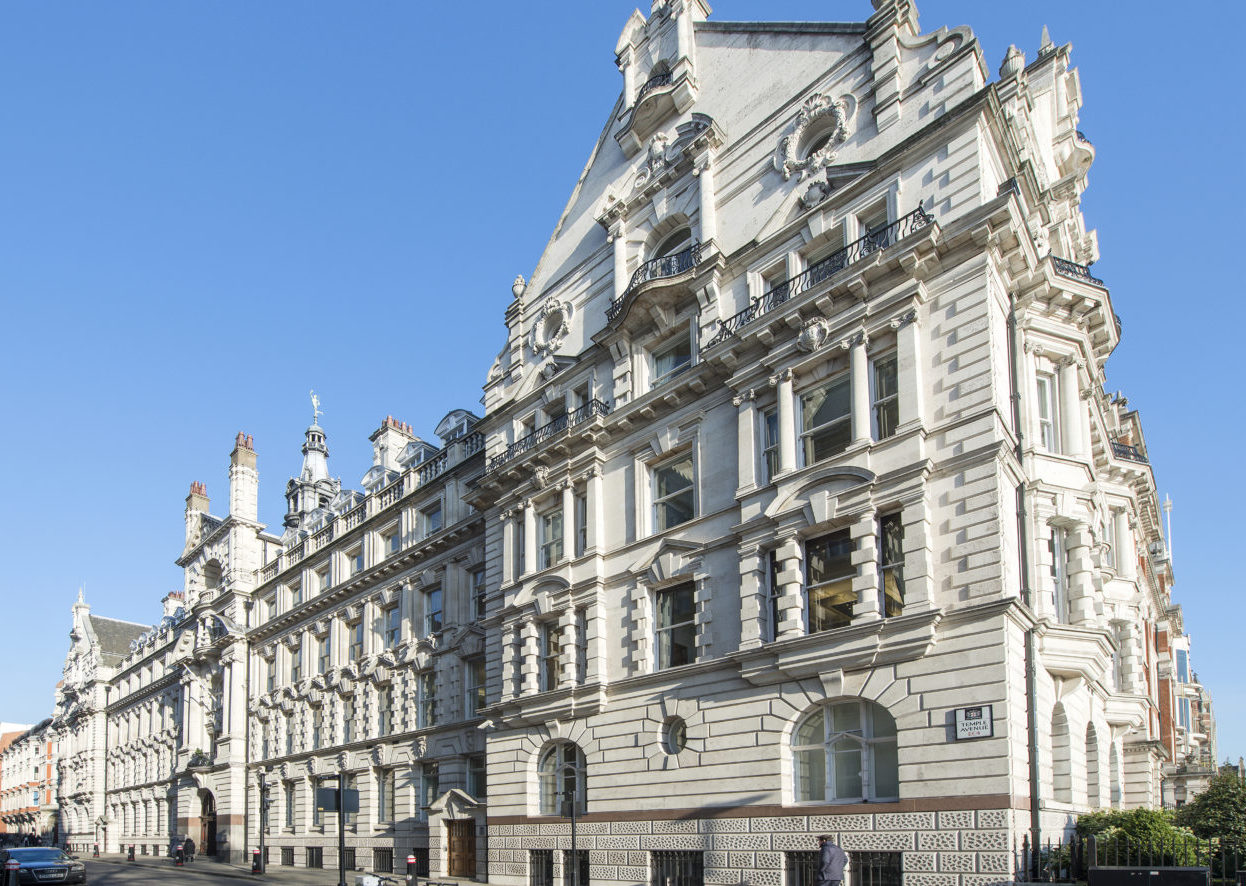 The distribution of decoration and subordinate massing is also in a rather 'free', eclectic style. Nonetheless the applied ornamental detail as well as the composition of the extended Temple Avenue aspect display a strong baroque classicism. The cladding is in Portland Stone throughout.
In its way, Telephone House is a quality example of the tendency for richness in Edwardian Baroque. The three-bay-wide gabled sections, for instance, begin with a low basement featuring reticulated rustication. This is followed by an elevated ground floor featuring segmental windows, strongly channelled rustication and compounded projection of the entablature. The next storey sports bold blocking of the pilasters and subordinated columns (all in a Tuscan order), prominent flattened arches, and pedimented windows. This is followed by further aediculation (in angular Ionic style) and a rich cornice and all that is before we even get to a richly detailed attic storey, let alone the gable.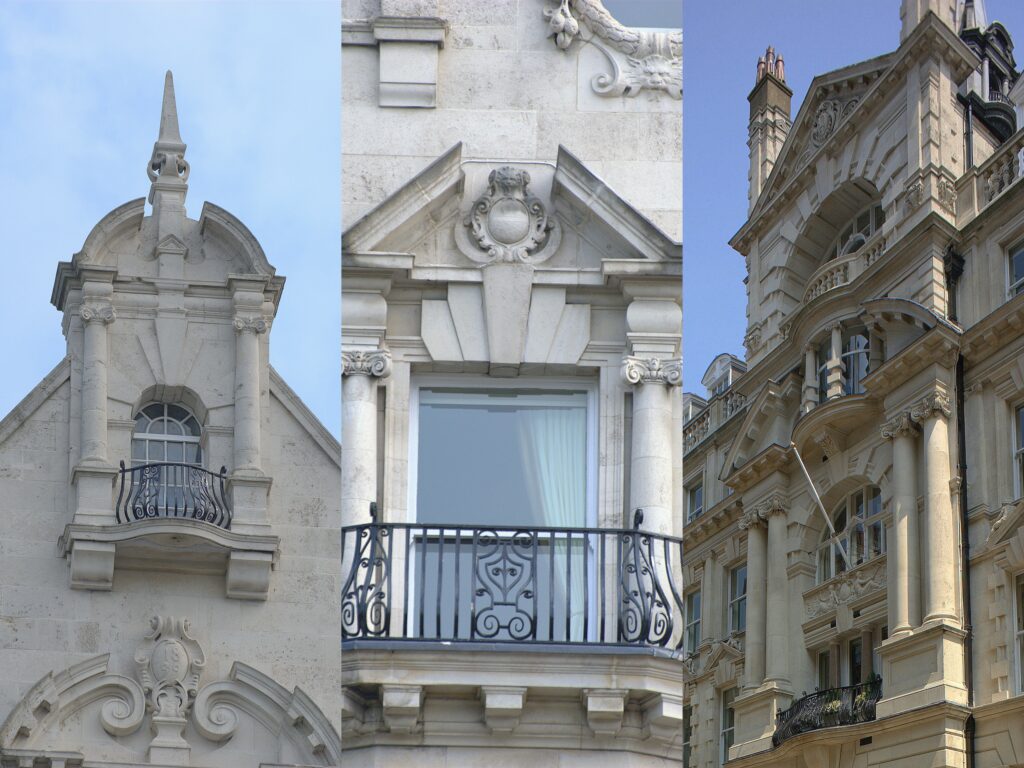 Rather like London Wall Buildings, it is something of a tour-de-force but, overall, more distinguished and legible. Buildings of England describes it as "confident Shavian free baroque". The intermediate sections along Temple Avenue are also very ornate, not least thanks to a full complement or telephoning cherubs posing above the window pediments of the piano nobile.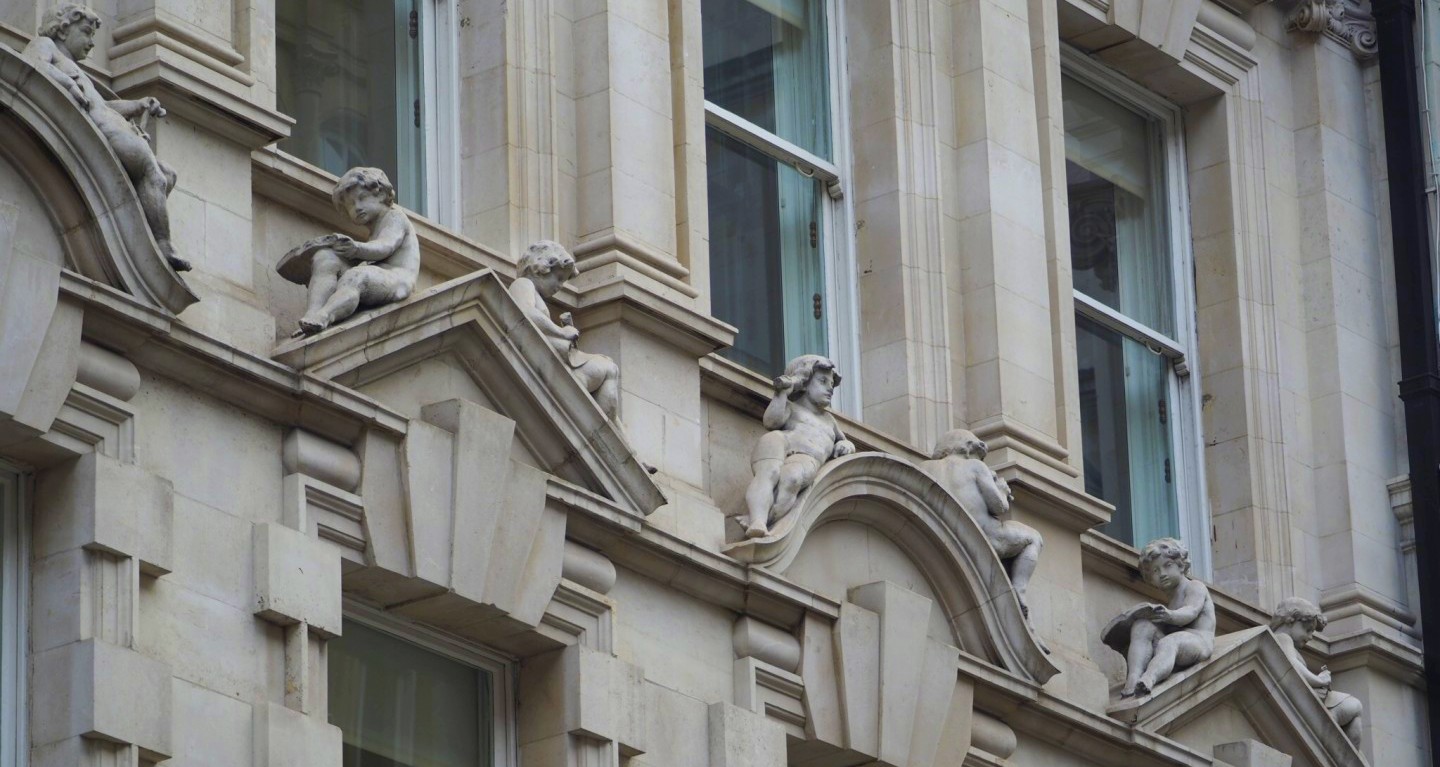 Whereas the telegraph business, in the UK, took some time to achieve full consolidation, this process occurred rather quickly for telephone companies, which are subject to strong network externalities. The first telephone company (based on Bell's patents) was founded in the UK in 1877. The National Telephone Co. was founded four years later, to service parts of the North of England, Scotland and Northern Ireland. By 1899 it had merged with its parent United Telephone Co. and the Lancashire & Cheshire Telephone Co. Telephone House was commissioned as the new headquarters following the merger. By 1911, it controlled most telephone lines in the UK and, pursuant to its original licensing agreement and the Telephone Transfer Act, its assets were acquired by the Post Office which held a public monopoly over Britain's phones that lasted until the privatisation of British telecom in 1984.