13-14 Cornhill, EC3
Built: 1910
Architect:  James Glen Gibson
Location: Cornhill
Listing: Grade II (1998)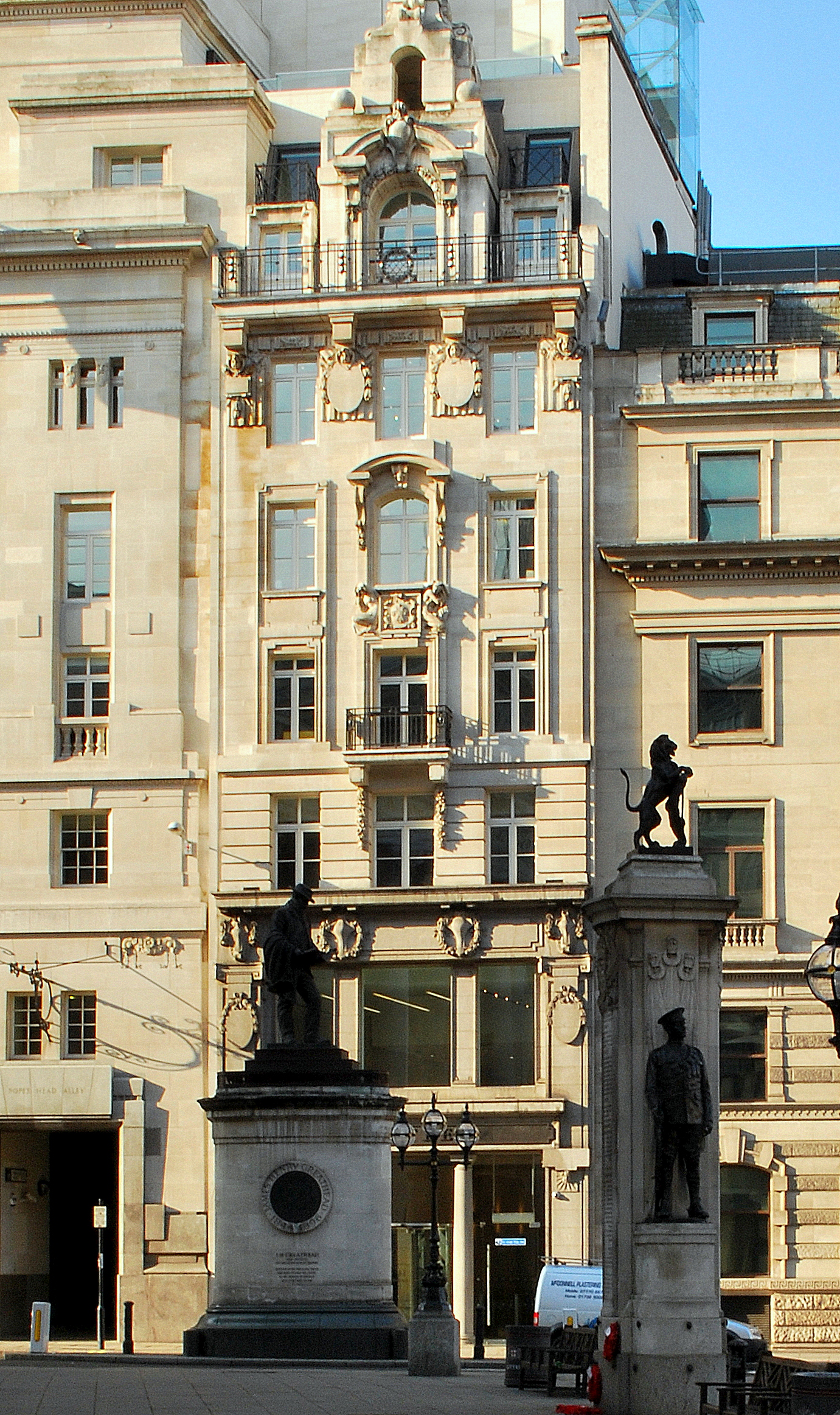 This is an interesting building not least because of its tall, narrow proportions and its transitional classical style. The two-storey base is composed of rather tall ground floor and mezzanine and is accentuated by the grey granite facing that contrasts with the Portland stone of the upper storeys and surrounding buildings. The base features a stylised Ionic order and a subsidiary Doric order. Wreaths and garlands surrounding escutcheons add decorative relief.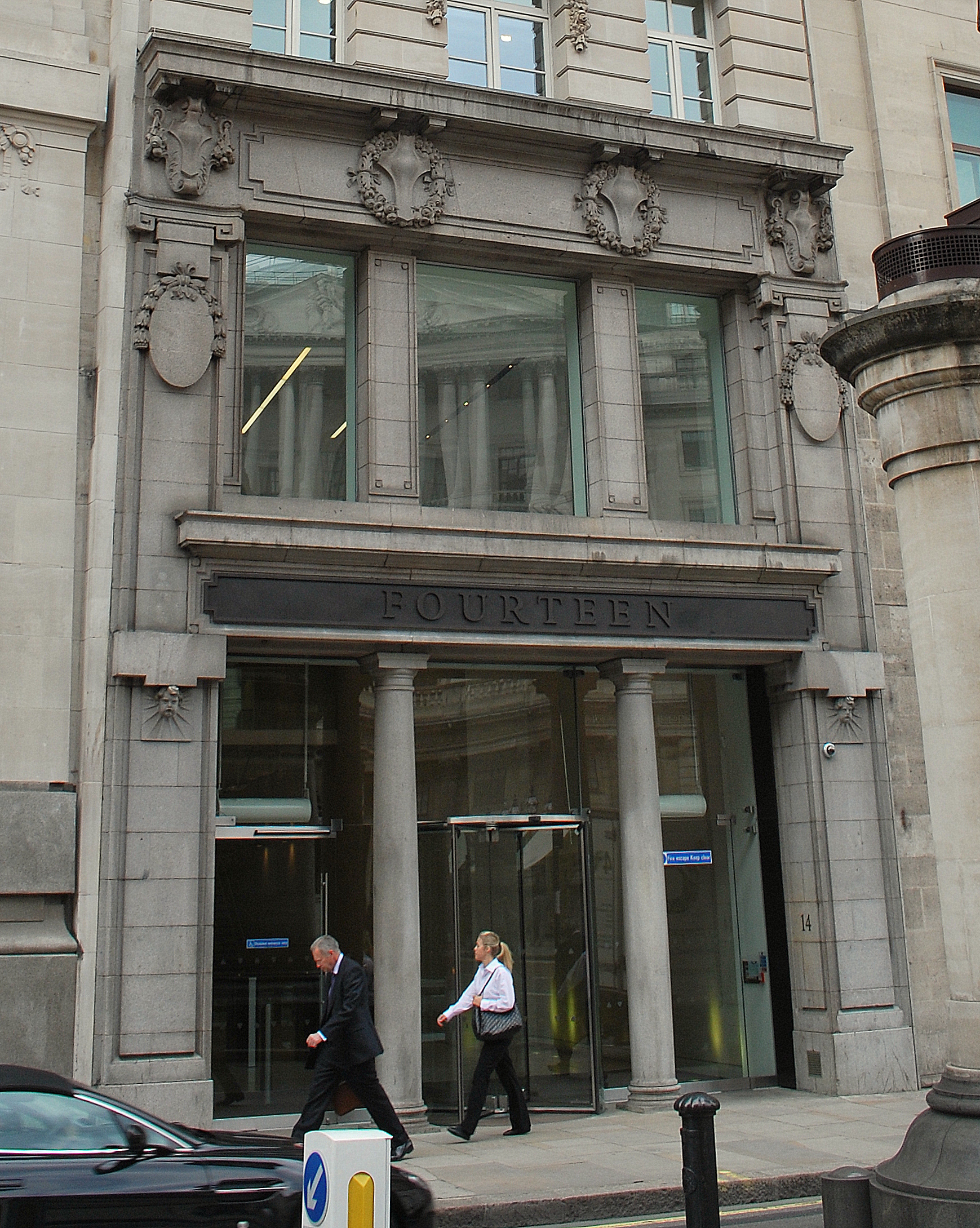 The intermediate section, itself with an understated tripartite division, shows deeply channelled stonework at the third storey, with the subsequent floors faced in plain ashlar. The decorative devices are only partly related to the lower storeys and exhibit that Edwardian formality and masculinity in smaller details often seen in this period. Note how the central bay is marked out by the addition of a balcony, central sculptural group and broken-base segmental pediment. With its pseudo-base and astylar cornice, the middle segment could stand as its own building, really.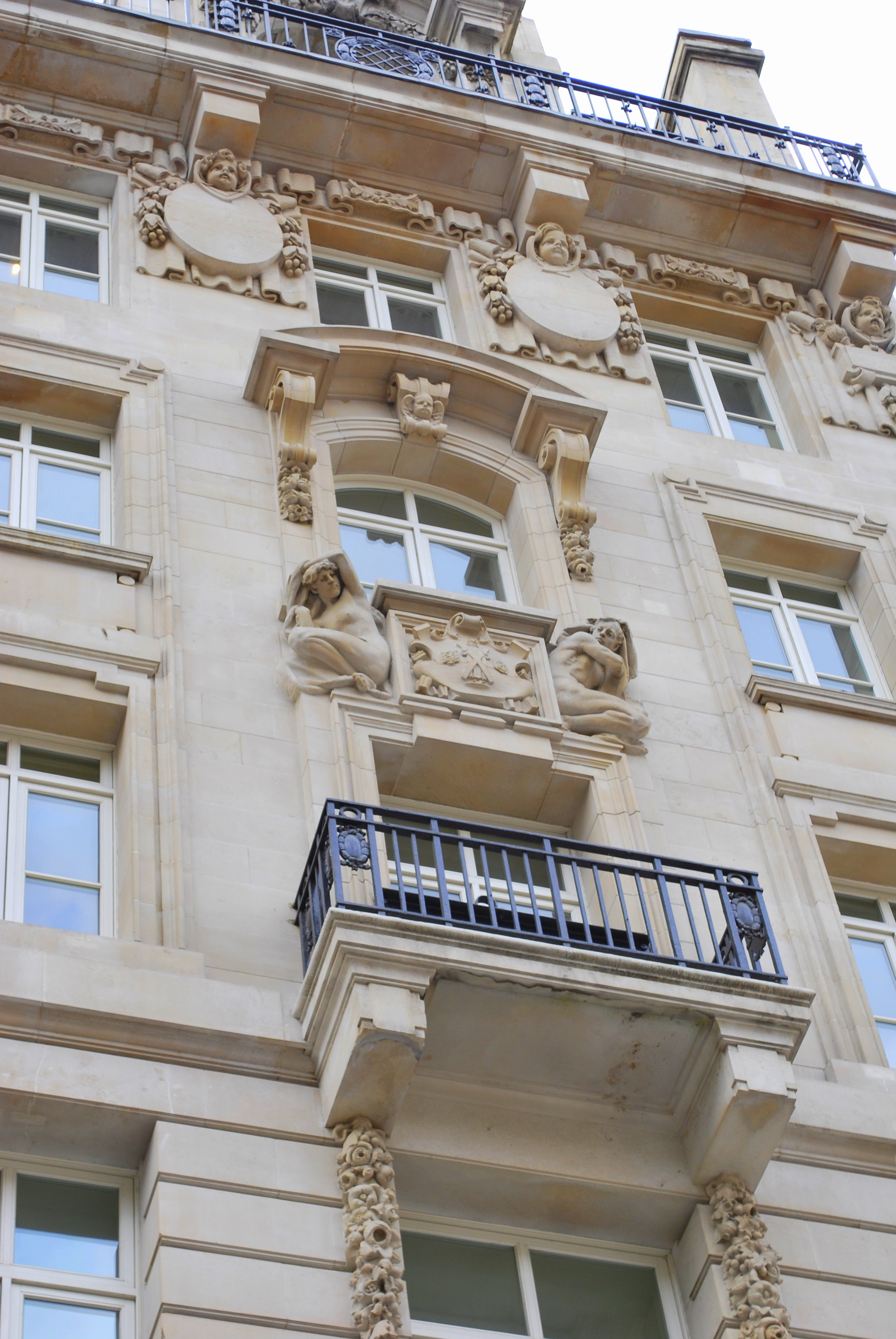 Above the 6th storey cornice, a further, robustly articulated set of elements culminates in a square turret. While the carvings are fully detailed in the manner more typical of the turn of the century, this building looks ahead to the much more austere stripped classical style that would establish itself firmly (if briefly) between the two world wars (and which can be seen in the next four buildings along the South side of Cornhill). Indeed, the turret has been compared to a favourite (later) device by Lutyens, which can be glimpsed not far from here on the Midland Bank building.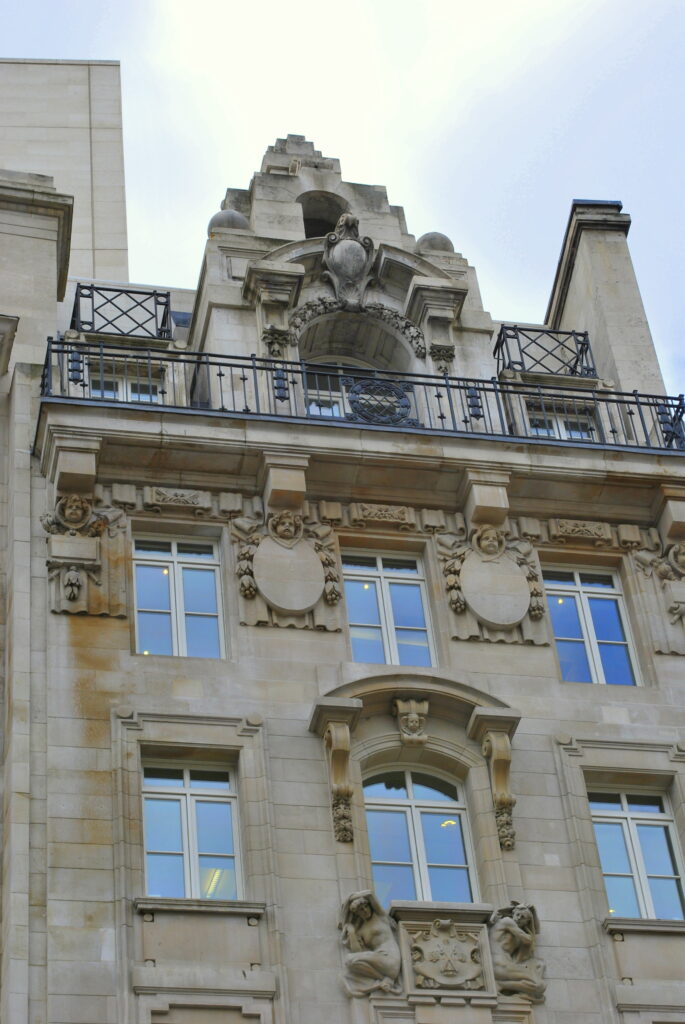 The Scottish Equitable was founded in Edinburgh in 1831 and in 1861 a Mr Christie was the first pensioner to qualify for a Scottish Equitable pension. Long one of the main insurers in the UK, by 1998 it was 100% owned y the international insurance group Aegon, whose name it took on as Aegon UK. in the 2000s.