36-42 Moorgate, EC2
Built: 1928
Architect: Sir Aston Webb & Son
Location: Moorgate
Listing: not listed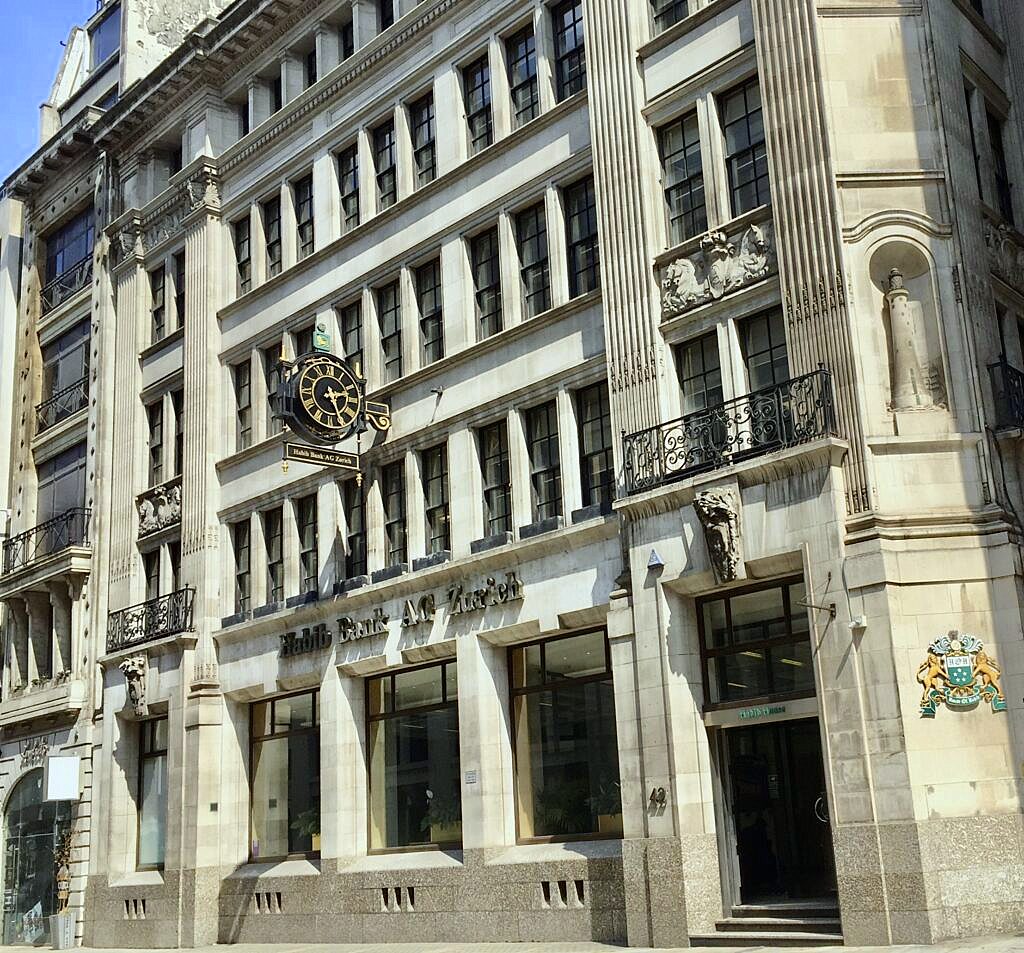 There is a succession of similarly-scaled, Portland stone-clad facades along this stretch of Moorgate with modest massing or depth. Against such a background, Ocean House is an interesting and satisfying application of the Classical idiom during the inter-war period of stylistic transition.
The overall composition is quite orderly, with both horizontal and vertical tripartite subdivision. The detailing of the agraffes, reeded-fluted giant doubled pilasters and subsidiary and terminating cornice are solidly Neoclassical, albeit with some of the blockier abstraction popular at that time.  The plain ashlar and granite base of the ground floor, however, references a more stripped-down aesthetic as does the central set of bays/storeys, with simply framed triple mullioned windows.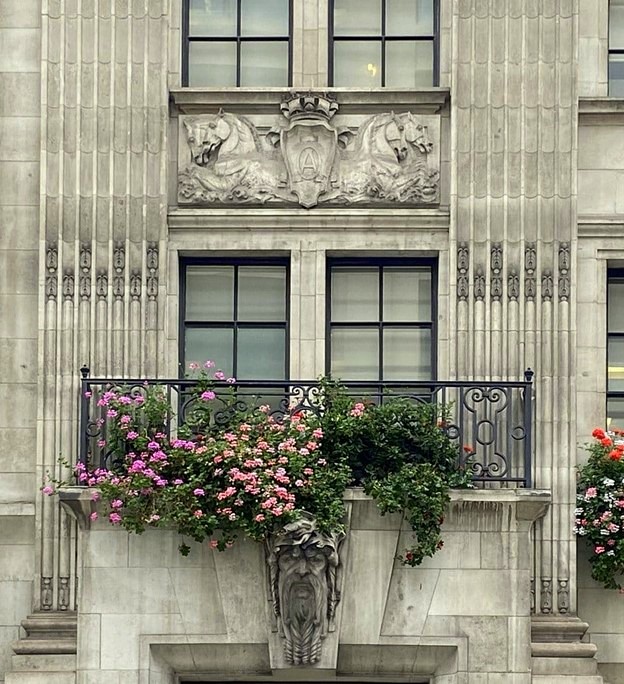 A playful concession to articulation is made at the south corner which is canted before opening towards a passage leading to Moorgate Place.  Here is located a much cited high-relief sculpture of a lighthouse – the symbol of the Ocean Accident and Guarantee co.  Other nautical detailing can be found on the two lateral third-storey aprons (allegorical seahorses) and the capitals of the pilasters, which feature the prows of galleons, in a very inventive variation  of  a Classical capital.  The fine wrought iron balconies and projecting clock also add to the decorative programme.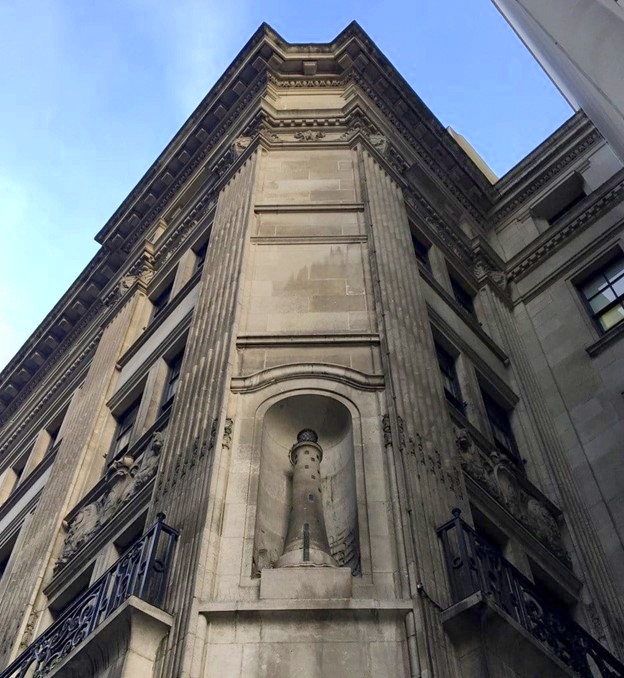 Founded in 1871 to offer 'guarantee insurance' (security for future payments or contract agreements), the Ocean, Railway, and General Travellers' Corporation expanded into accident insurance and was renamed Ocean Railway and General Accident Assurance Company in 1875.  In 1890 they merged with the Ocean and General Guarantee Company, becoming the Ocean Accident and Guarantee Corporation. The 1914 Grace's Guide opined it had "become one of the most important undertakings of its kind", offering "Accident Insurance of all kinds, Fire Insurance, Motor Car, Domestic Servants' Insurance, Fidelity Guarantee, Employers' Liability, Public Liability, Burglary Insurance, Licence Insurance, Excess Bad Debt Insurance, Boiler and Lift Insurance."  In 1910, it was acquired by the Commercial Union Assurance (later part of Aviva).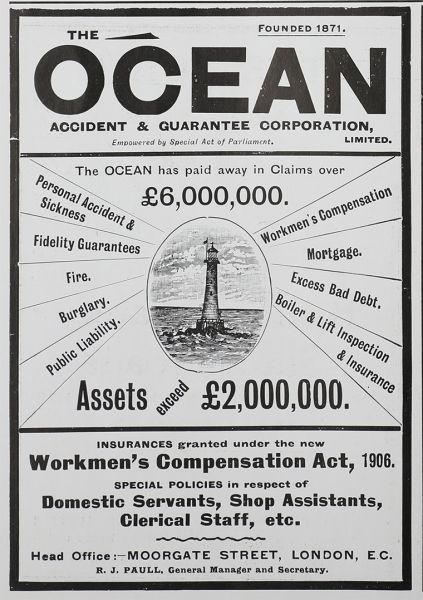 The Webbs were the Commercial Union's architects, at the time of this building's construction. Though more conservative, compositionally and in terms of massing, than the headquarters of its parent company on Cornhill, the reeded detail and profile of the pilasters here is very similar.