23-27 Cornhill, EC3
Built: 1929
Architect: Maurice Webb
Location: Cornhill
Listing: Grade II (1977)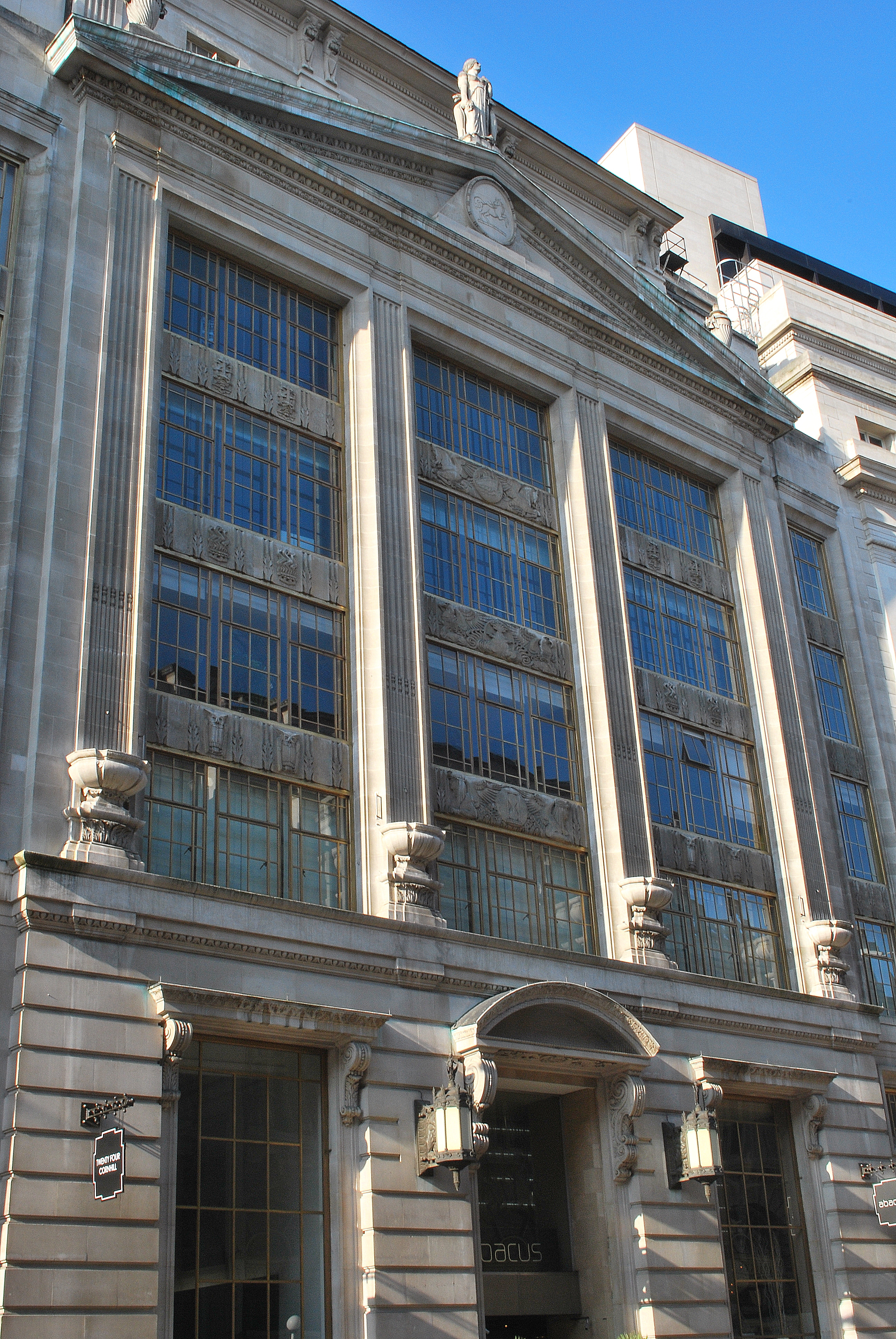 The current building, in addition to forming part of a diverse, yet coherent, set of inter-war building along the South-Western side of Cornhill, has a rather unique history. The Commercial Union Assurance had been located at this site for some time, housed in an 1895 building by John Macvicar Anderson. The excavation work for Lloyds Bank, next door, is believed to have undermined the Commercial Union building which, in 1927, suffered a partial collapse. The current building was, therefore, an urgent replacement.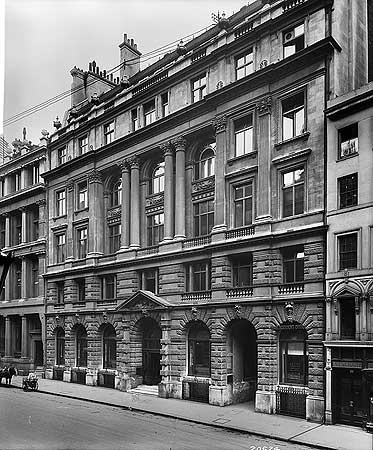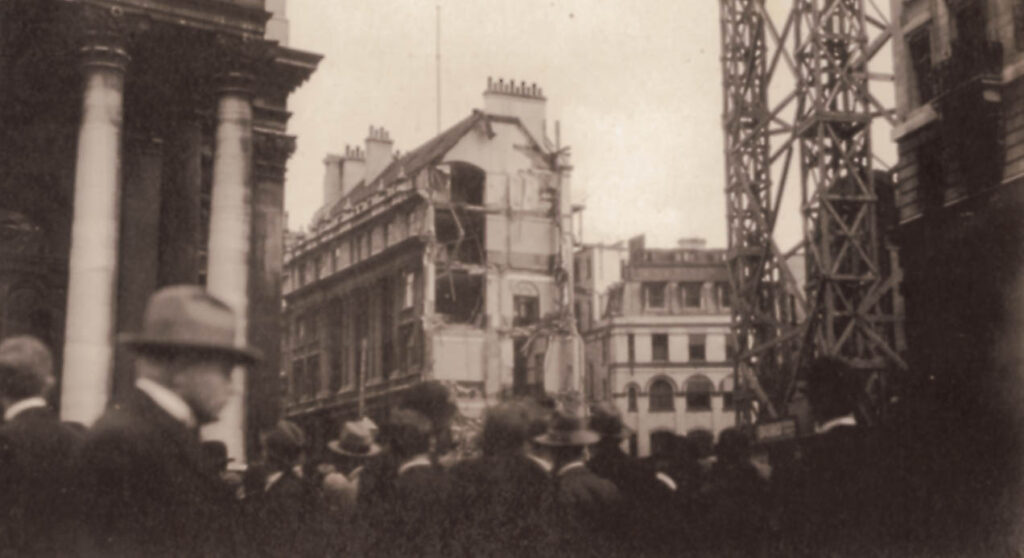 Considering the relatively late date of its design, the historicism of the classical decorative elements is notable. While more vertical in composition than its predecessor, it still displays a tripartite division, with base main body and upper portion. The lower, channelled-pier base is the most familiarly Edwardian element, with partial entablatures supported by scrolled brackets surmounting each opening. The intermediate storeys convey both traditional and innovative devices with a very flattened Giant Doric order fronting a largely open-glazed facade of 'modern' brass-framed windows. The window aprons are decorated with stone bas reliefs that are more Art Deco than Classical in flavour. Note the elaborate ornament in the form of bronze lights flanking the main entrance and foliated urns at the base of the pilasters.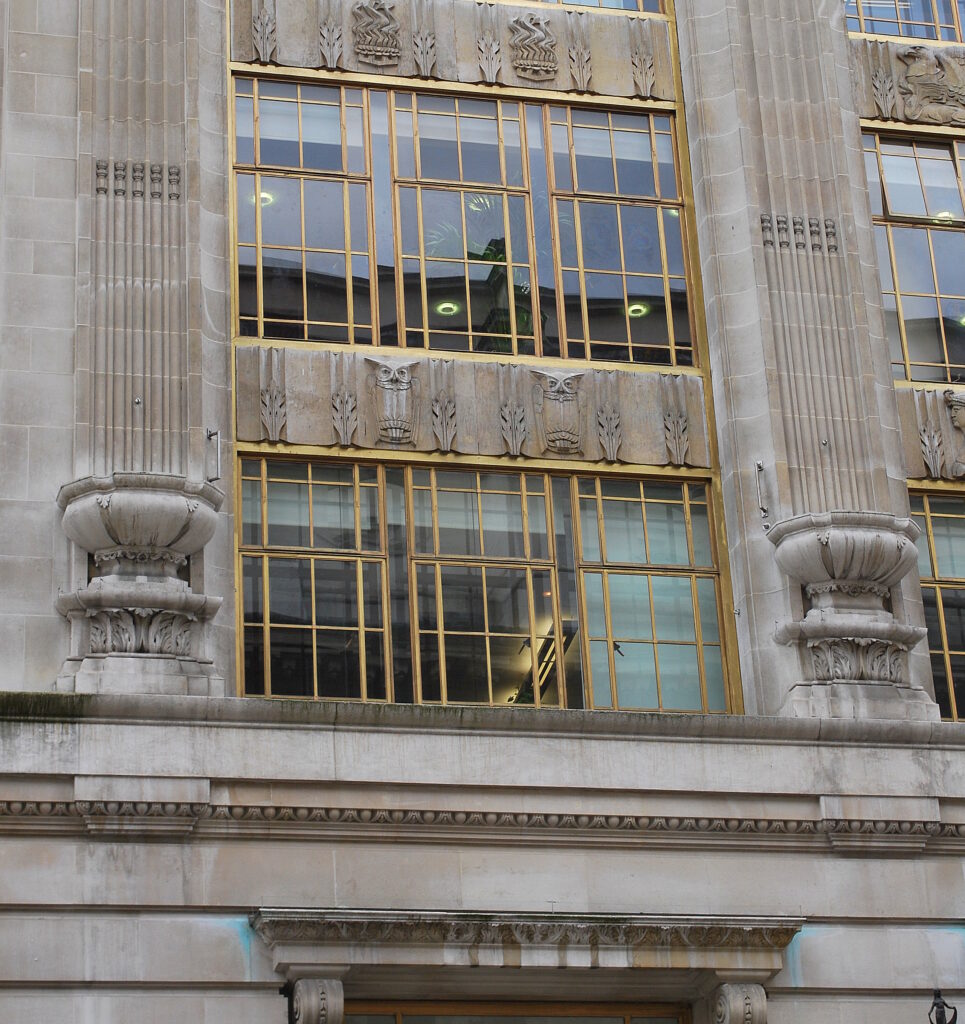 The topmost elements consist of a somewhat flattened triangular pediment. The tympanum frieze now shows Lloyds Bank's rearing horse but originally it was lion-themed. Above, but recessed from that pediment/ are a further two storeys, also featuring a Doric order of deeply engaged pilasters.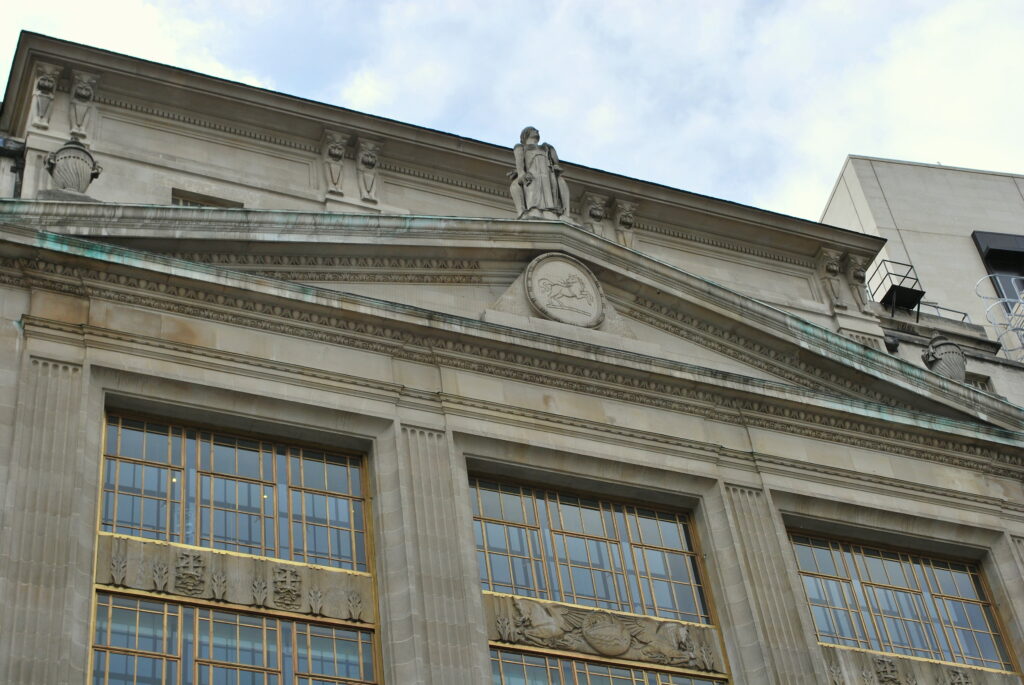 The Commercial Union Assurance company was founded in 1861 as the Commercial Union Assurance Company. Company histories state that (in a repeat of the Phoenix Assurance, over a century earlier) "the company was formed in response to premium increases" which followed the Great Fire of Tooley Street in June 1861″. As such, it began as a fire insurance company. There followed a complex series of mergers and eventually the Commercial Union became part of what is now the large insurance complex known as Aviva.