53 New Broad Street, EC2
Built: 1885
Architect: Edwin Arthur Brassey Crockett
Location: New Broad Street
Listing: not listed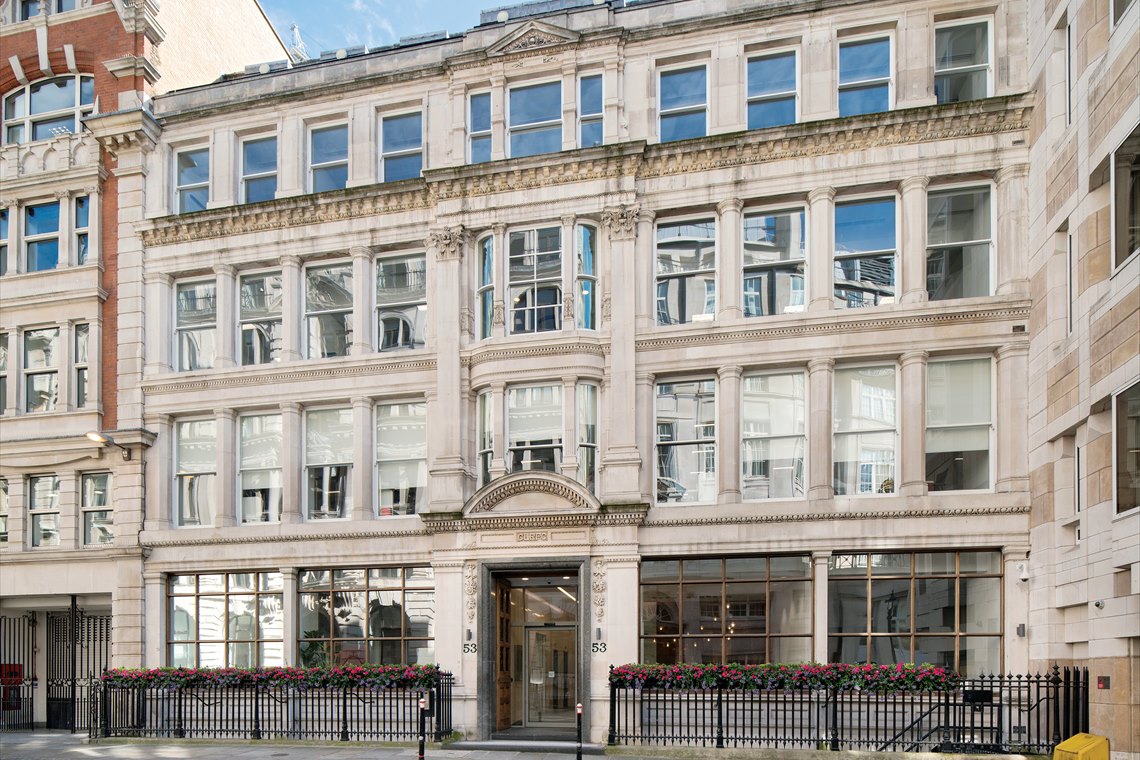 We know only the basic facts regarding this building.  It was erected for the City of London Real Property Company, like many other late 19th to early 20th C. speculative, multi-occupancy buildings in the Square Mile.  Buildings of England states that the architectural historian Robert Thorne 'attributed' the design of this building to Edwin Crockett, who was the company's in-house architect, at the time.  In the 2010s, it was entirely rebuilt behind the pleasing façade, which was retained.
By the often more eclectic standards of late-Victorian, 1880s architecture, the façade at n. 53 is remarkably orderly, even elegant. It is difficult to resist the impression that its moderate, Portland stone-clad example informed some of the comparative restraint of the later, Edwardian buildings on the north side of the street.  Another outstanding feature of this building is the particularly generous fenestration.
Other than very large windows, the ground floor's point of focus is the pedimented, trabeated entrance aedicule. Two giant Corinthian pilasters span the following two storeys of the central part of the vertical arrangement but are not repeated over the rest of the façade, with simpler colonnettes dividing the window frames.  The two middle storeys end in a full entablature above which we find an attic storey.