Chancery Lane is recorded as having been created in 1160. Its unusual length, for a London street of Norman origin leading away from the river, betrays the fact that at its start it was largely hewn through rural fields, owned by the nearby Knights Templar. By 1278, it was known as 'Converslane', after the Carthusian house of maintenance, founded by Henry III in 1231, that hosted former Jews converted to Christianity.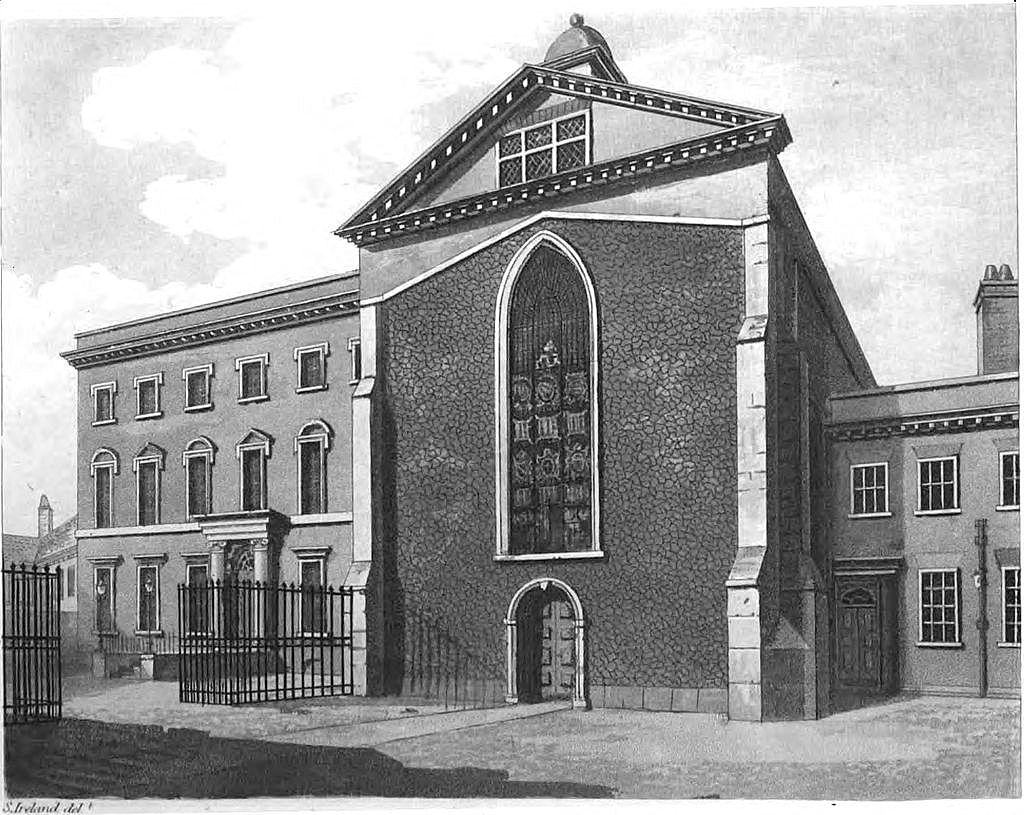 After the expulsion of Jews from England by Edward I in 1290, the number of converts perforce diminished and, in 1377, the property was handed over by Edward III to the Keeper of the Rolls of Chancery. The associated buildings were later replaced by the Public Records Office (now Maughan Library). First the house was removed in 1851 and, after extensions of the Public Records Office in the late C19, the Chapel of the Rolls was also demolished.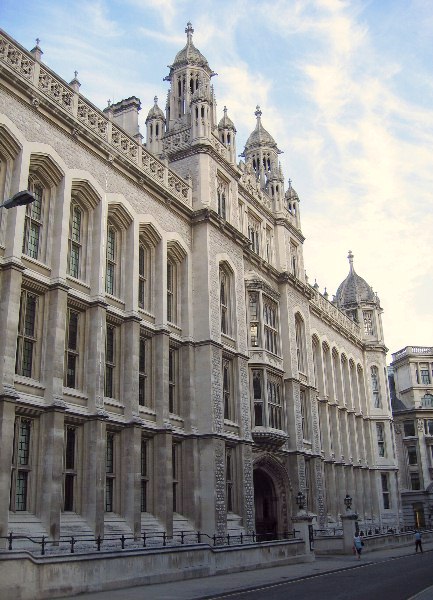 With the growth of Inns of Court and Inns of Chancery in this area, Chancery Lane, as it soon was known, became a principal thoroughfare for a growing legal quarter. From the Temple Inns (inner and middle) near Fleet Street, it climbs past the former Clifford's and Serjeant' Inns and Lincoln's Inn on to Holborn (N of which we find Gray's Inn). Lincoln's Inn still dominates the NE portion of Chancery Lane.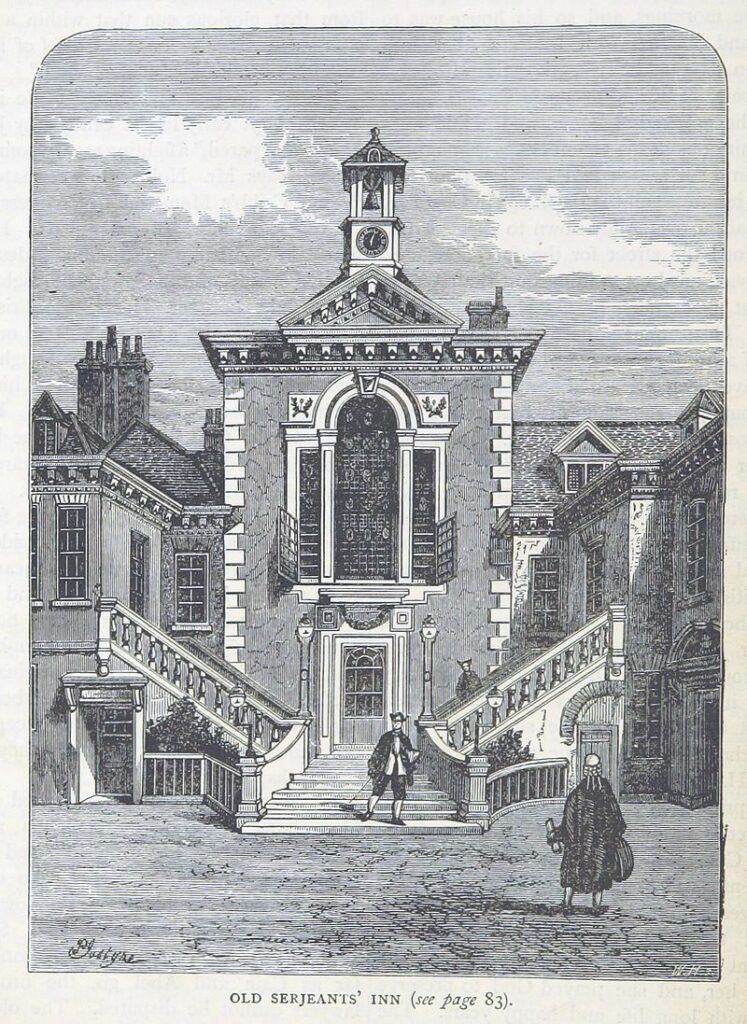 The history of Channcery Lane has been largely bound to the events and personalities surrounding legal institutions. Its W side saw substantial demolition to accommodate road widening in the early 1850s. To date, many fine Victorian buildings remain, on both sides of the street. Since the redrawing of boundaries in 1994, the entire E side falls under the City of London (Ward of Farringdon Without), while the W side is part of the Borough of Camden and (S of Lincoln's Inn) the City of Westminster.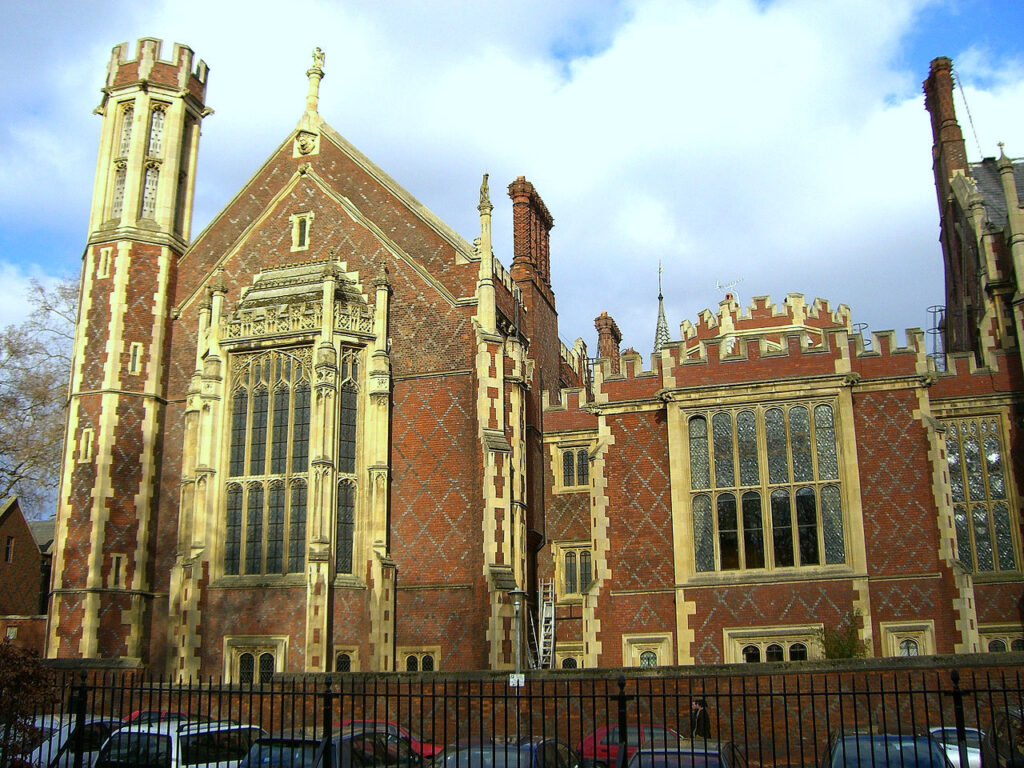 Classical buildings of interest (S to N)
Attenborough & Son (193 Fleet Street)
Law Union Insurance (126 Chancery Lane)
Mitre Tavern (125 Chancery Lane)
Law Union and Rock Insurance (5 Chancery Lane)
119-120 Chancery Lane
Hodgson & Co. (115 Chancery Lane)
Law Fire Office (114 Chancery Lane)
Law Society
Union Bank of London (95 Chancery Lane)
Ede and Ravenscroft (93-94 Chancery Lane)
Lonsdale Chambers (27 Chancery Lane)
Denning House (88-89 Chancery Lane)
Chancery House (53-64 Chancery Lane)