7-11 Moorgate, EC2
Built:  1897-99
Architect:  Gordon, Lowther & Gunton
Location:  Moorgate
Listing:  Grade II  (1977)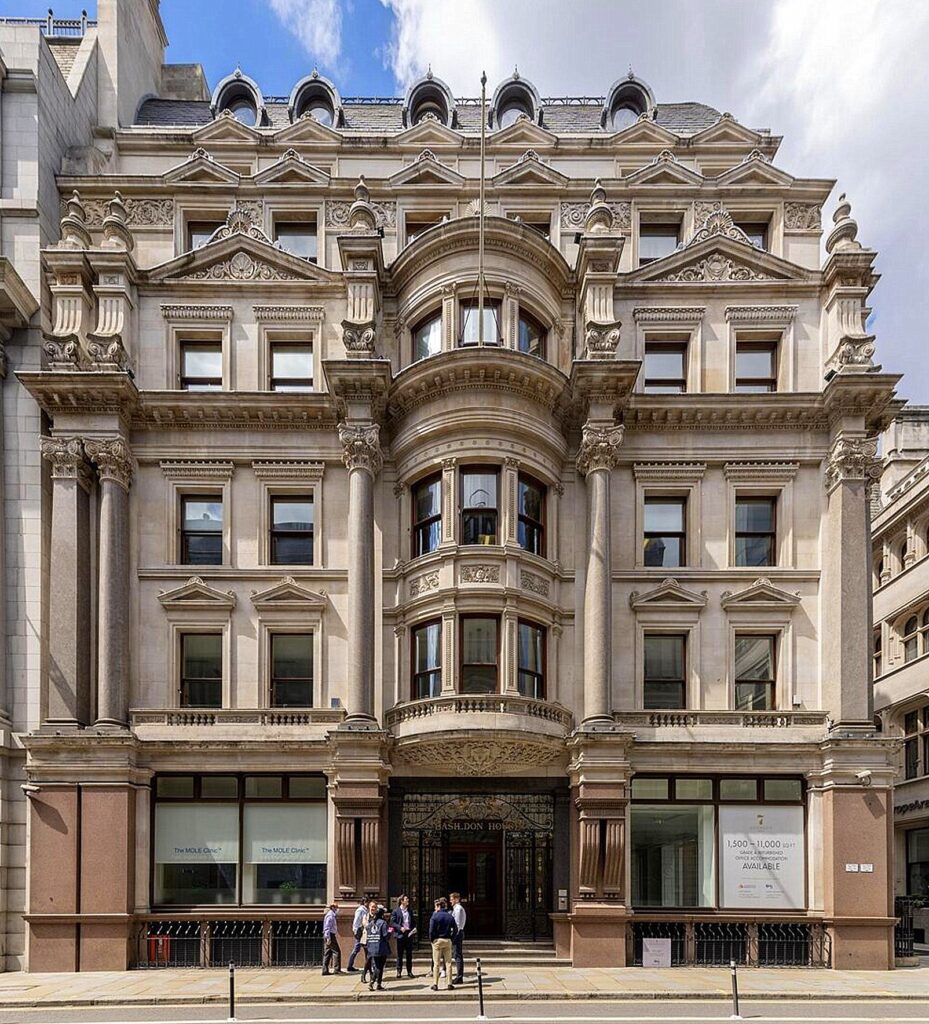 The profuse composition of this corner building is as indebted to the late Victorian propensity for eclectic decoration as to the parallel resurgence of more orderly British Baroque forms. Yet, there isn't much here that would be out of place in a Mannerist composition. Though undoubtedly opulent, the overall effect is attractive and none of the external articulation interferes functionally with its programmatic possibilities.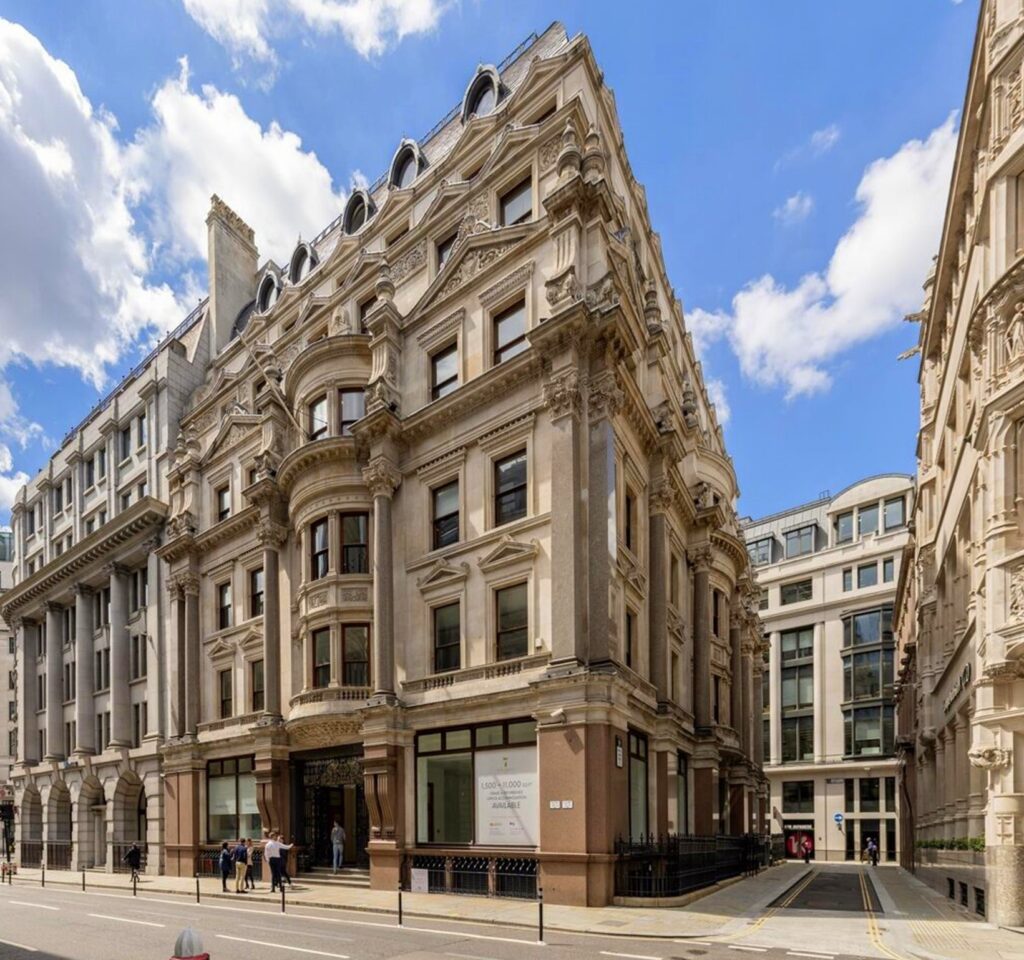 The voluble forms that spring above the columns from the 4th storey and details like the anthemia (with side scrolls, no less) that top the somewhat oddly applied roofline pediments are the sort of whimsical ornament that in a later era drew criticism. However, one must not neglect the underlying legibility of the composition and the quality of the materials. The bowed, cantilevered central bay, which is set back at the fourth storey, is an effective volumetric play that is further underscored by bringing forward the Corinthian pillars, free of the main building fabric and resting on a double plinth rising from grooved brackets. The Corinthian order (elsewhere consisting of engaged pilasters and columns) that spans the 2nd and 3rd storeys is nicely rendered (note the contrasting stone of the shafts) with an assertively projecting entablature. The use of both brown granite and the more common light Portland stone can be found in several coeval works by Gordon, Lowther & Gunton, such as No. 51-52 and No. 54-55 Coleman Street (1889) and Finsbury House at n. 22-23 Blomfield Street (1893).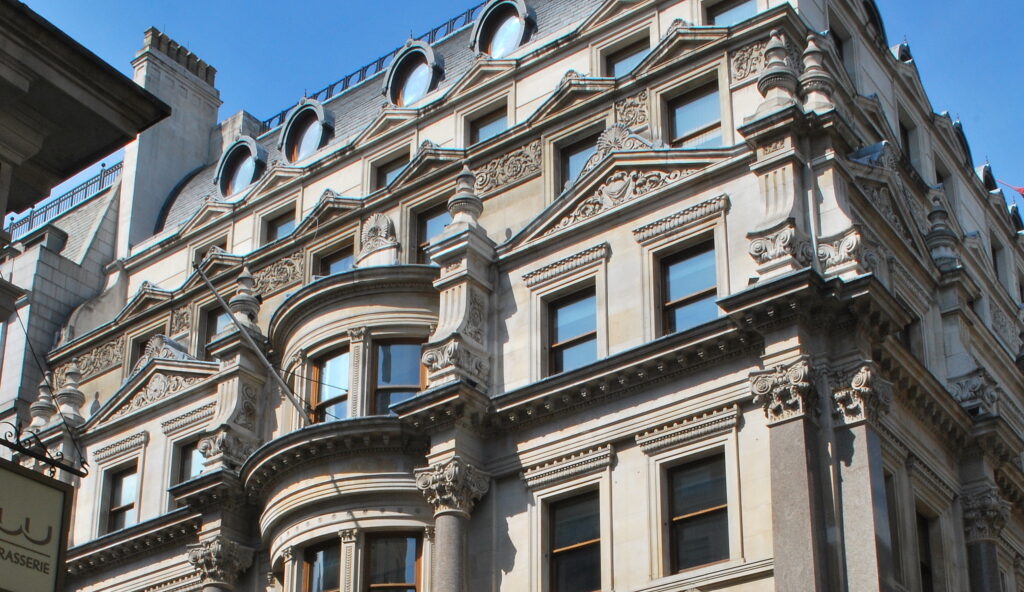 Basildon House appears to have been a speculative, multi-occupant development, like many City office buildings. A prominent tenant, for many years, was the stockbroking firm of Sperling & Co. The latter was closely associated for a number of years with the Canadian-born financier Sir Edward Mackay Edgar who specialised in 'company promotion' (what we would call IPOs, today) and aggressive trading on the stock exchange. His obituary (titled unsubtly "A Man with a Load of Millions") recounts that he earned and lost several fortunes over the course of a tumultuous career marked by professional standards that drew some criticism.