22-23 Blomfield Street, EC2
Built:  1893-94
Architect:  Gordon, Lowther & Gunton
Location:  New Broad Street
Listing:  Grade II  (1977)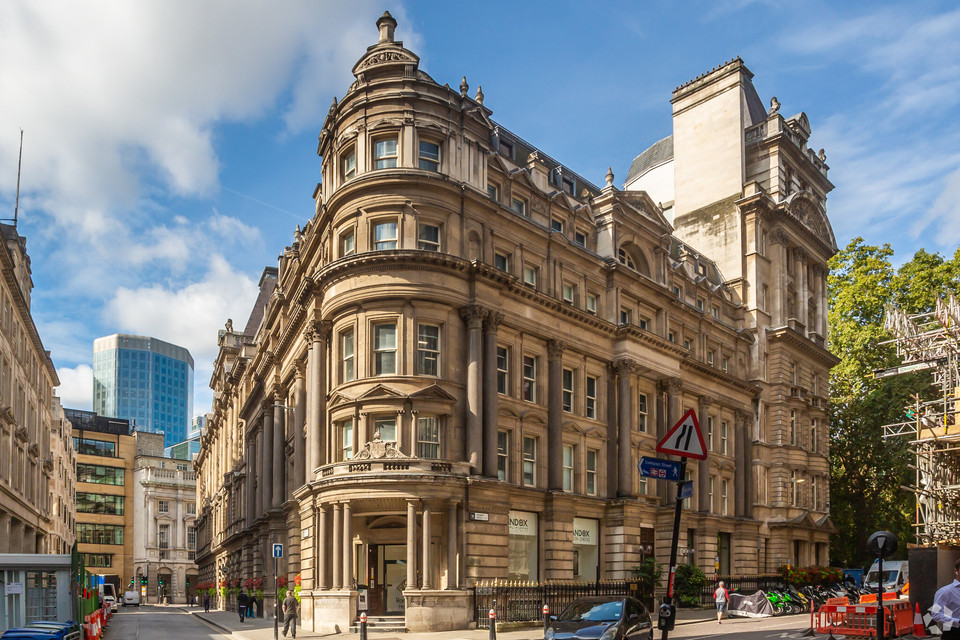 Finsbury house is a very late Victorian edifice which, like several in the 1890s, prefigures the neoclassical focus and stylistically correct yet profuse ornateness of the Edwardian age, in the City of London. The firm of Gordon, Lowther & Gunton – later Gordon & Gunton and eventually Gunton & Gunton – would go on enrich the City's streetscape with many such buildings but Finsbury House's composition remains among the most satisfying, within their oeuvre.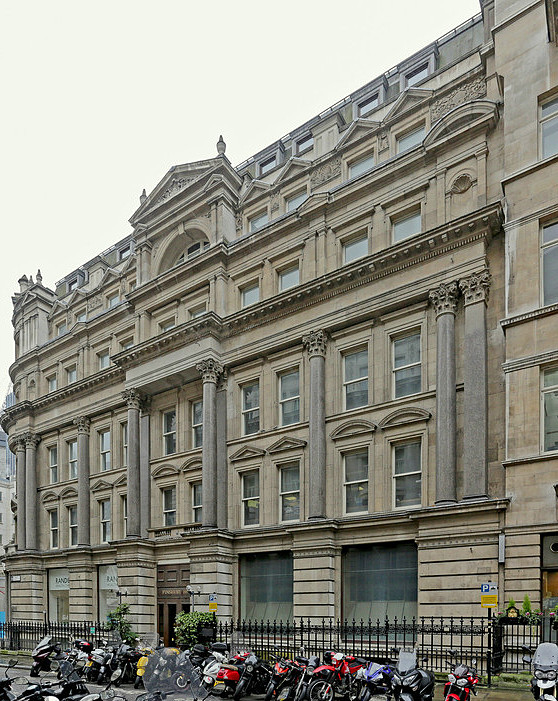 The plan of the building, which occupies the acute, SW corner between Finsbury Circus and Blomfield Street, is a nearly symmetric wedge.  It measures nine bays along Blomfield street; three wrapped around the rounded apex and another ten bays along the eastern spur of Finsbury Circus.  All windows are quite closely spaced.  The vertical composition begins with a raised ground floor with channelled rustication and a continuous simplified Doric entablature. Next comes the intermediate set of two storeys fronted by giant Corinthian engaged columns of polished stone.  The piano nobile features pedimented windows.  Above that principal entablature there are two further attic storeys, each slightly set back. The mansard roof looks like a typical C20. 'value-engineered' addition.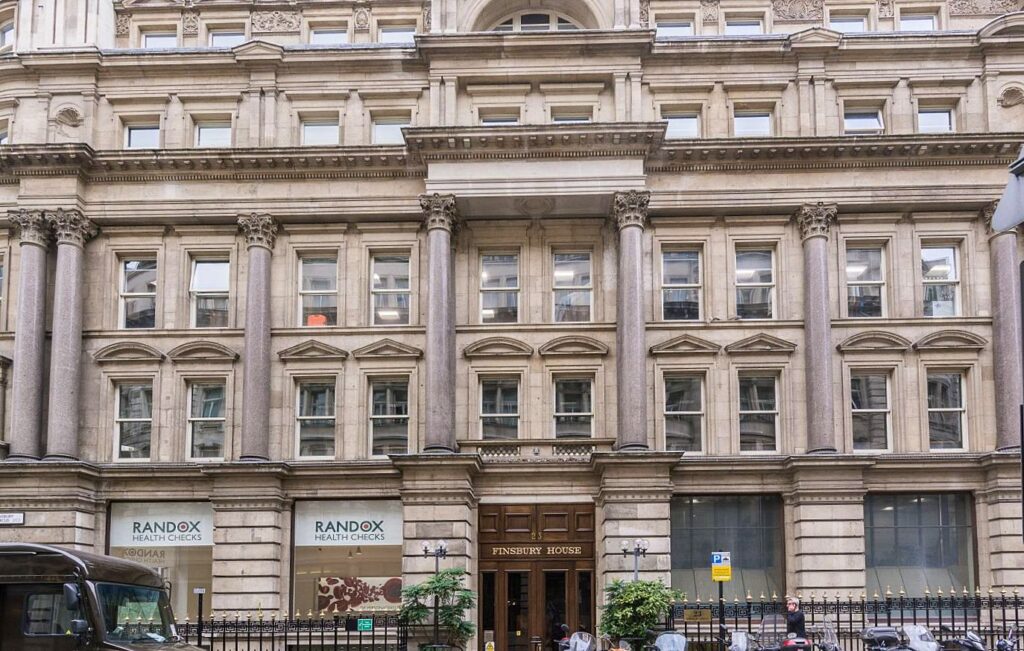 Both of the street aspects feature coupled uprights at their extremity (one, a pilaster, at the outer end) and an entrance bay.  The Finsbury Circus aspect's entrance projects forward, with a double set of pilasters/columns. The smaller, Blomfield Street entrance is framed by piers from which spring double fluted brackets and is topped by a small segmental pediment with a carved tympanum.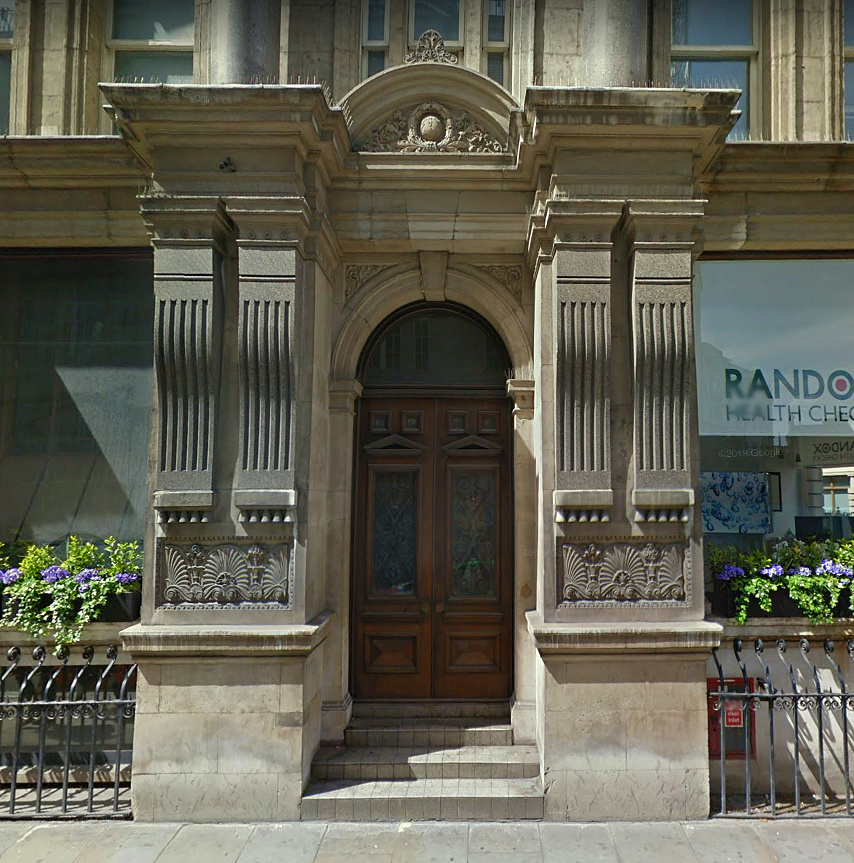 The most felicitous composition is that of the corner element, which contains another entrance. Here, the basement below the raised ground floor is rendered as a podium, broken by a flight of steps, from which rises a subsidiary Doric order of single and coupled columns that support a rounded, balustraded balcony. The topmost attic storey features aedicules on all windows that correspond to an entrance.
It is worth noting that the Historic England listing notes state this is an 1877 building by E. C. Robins for the London Mission House. However, the Ordnance Survey maps of this area from the early 1890s do not show a single building covering the current footprint. Furthermore, the image of the proposed 1877 London Mission House, as printed in the 29 September 1877 issue of The Builder, bears little resemblance to Finsbury House.