63 Fleet Street, EC4
Built: 1921-1922
Architect: Frank Matcham & Co
Location: Fleet Street
Listing: not listed
The eastern corner of Fleet and Bouverie streets is graced by the remaining portion of a building which formerly occupied both Nos 63 and 65, but where the latter was replaced in 1989 by a rather dour excise in commercial-grade post-modernism. The classical retained facade formerly fronted the London bureau of The Scotsman newspaper and is a solid, if reduced, example of early post-WW I classicism. The base, consisting of the ground floor, is quite simple, notwithstanding the elegantly casing around the entrance which is surmounted by an aedicualted tablet that doubles as an apron for the window above. The second through fourth storeys are subsumed to an implied giant order which, through technically astylar, achieves admirable verticality via the application of pilaster-like recessed mouldings and coupled consoles that substitute for capitals. The effect is reinforced by the marked cornice. Above that is an attic storey and mansard roof which is a rare reduction of the preceding double-attic storey.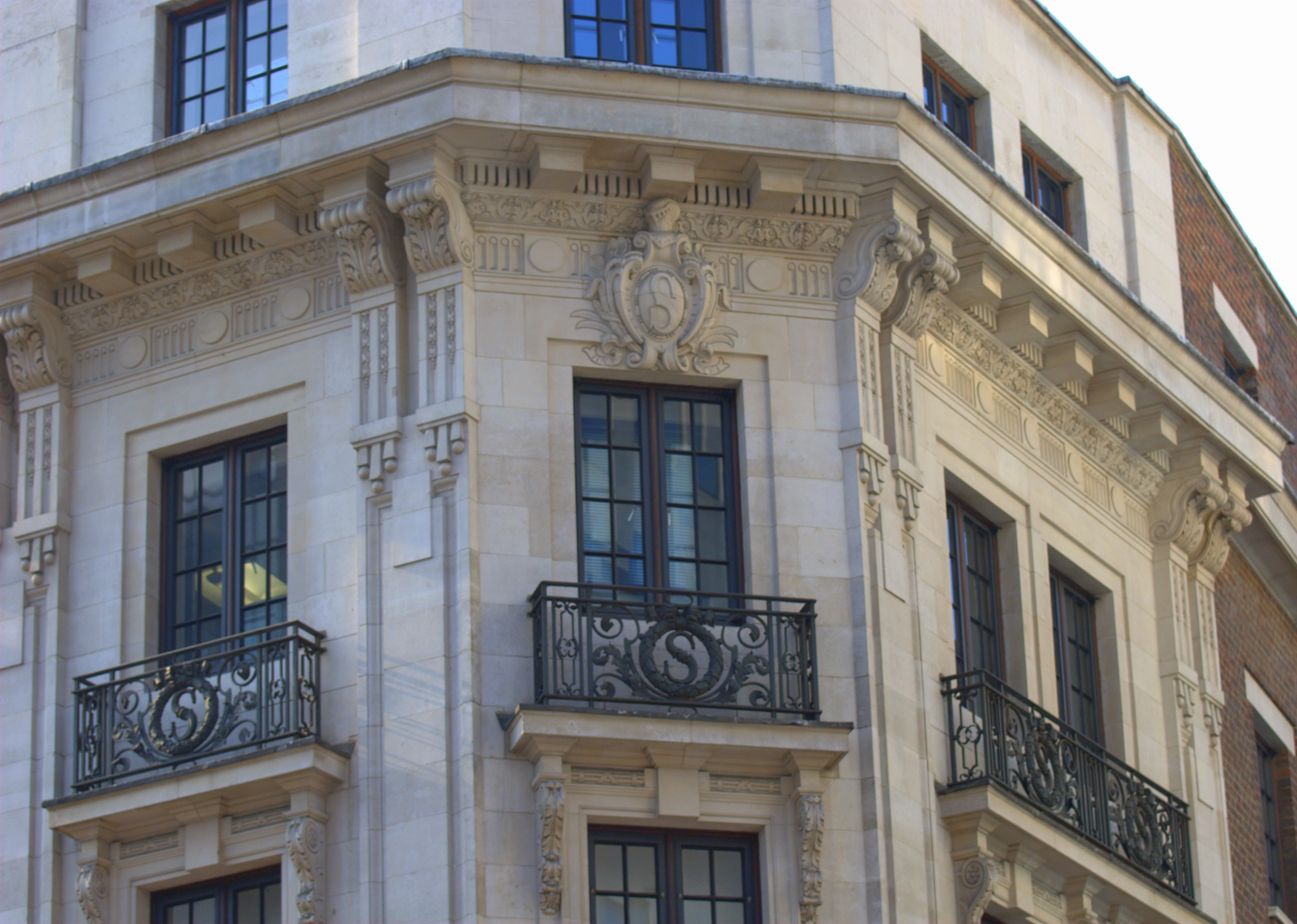 The 4th story balconies and escutcheon towards the top of the chamfered corner both clearly bear an 'S' as a reminder of its original commission. The compositional and decorative elements gravitate toward the terminating cornice. Although broadly classical in motif, appear reminiscent of Jugendstil in their angularity and precision of execution.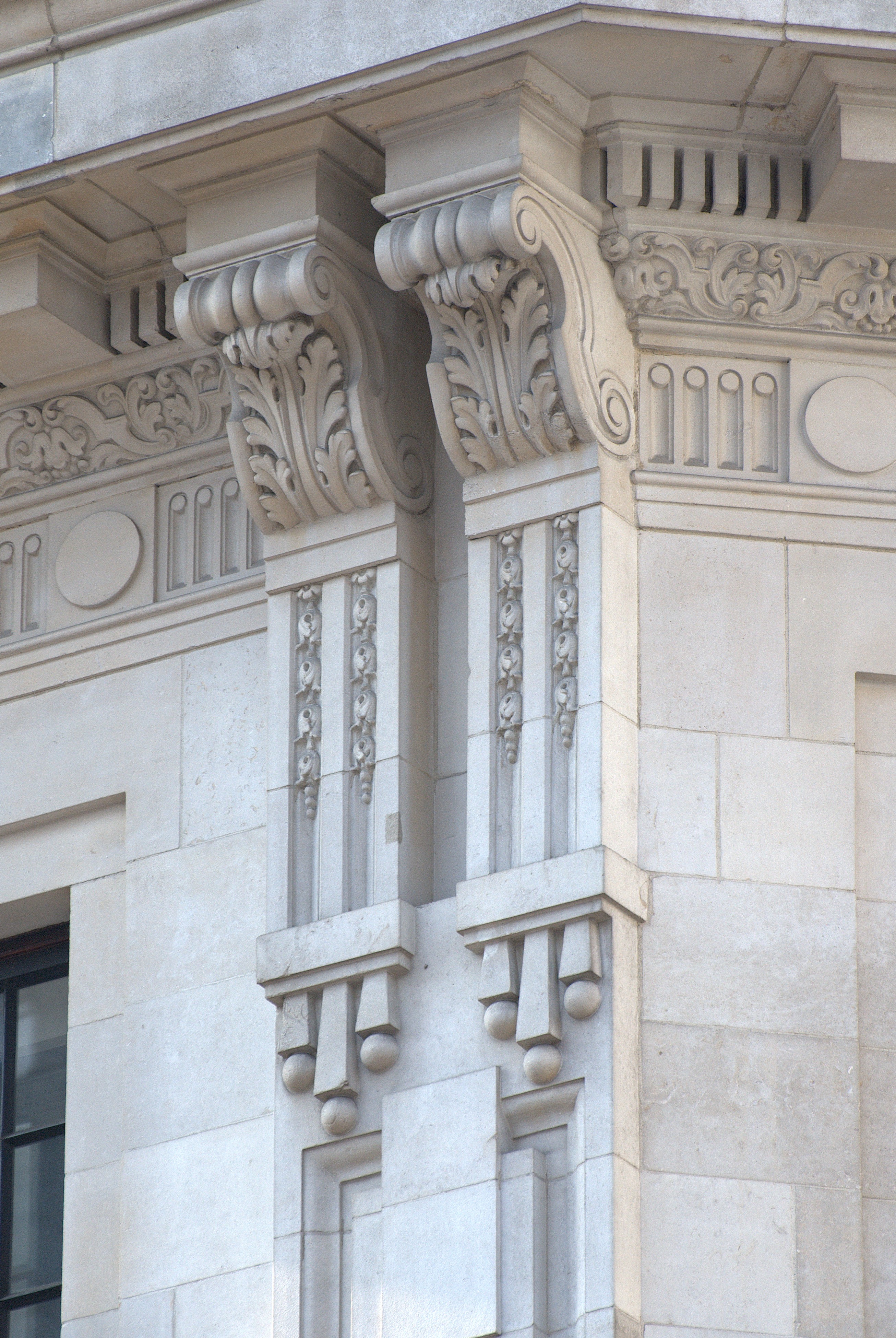 The Scotsman was founded in 1817 but began daily publication in 1855. In 1866, it was one of the first newspapers from outside London to open an office in Fleet Street. It also alter established a dedicated telephone from the House of Commons to its Fleet Street news room. Other innovations introduced by this paper include wirephoto equipment (first in Europe).