2 Royal Exchange Buildings, EC2
Built: 1906-1910
Architect:  Sir Ernest George & Alfred Yeates
Location: Cornhill
Listing: Grade II   (1997)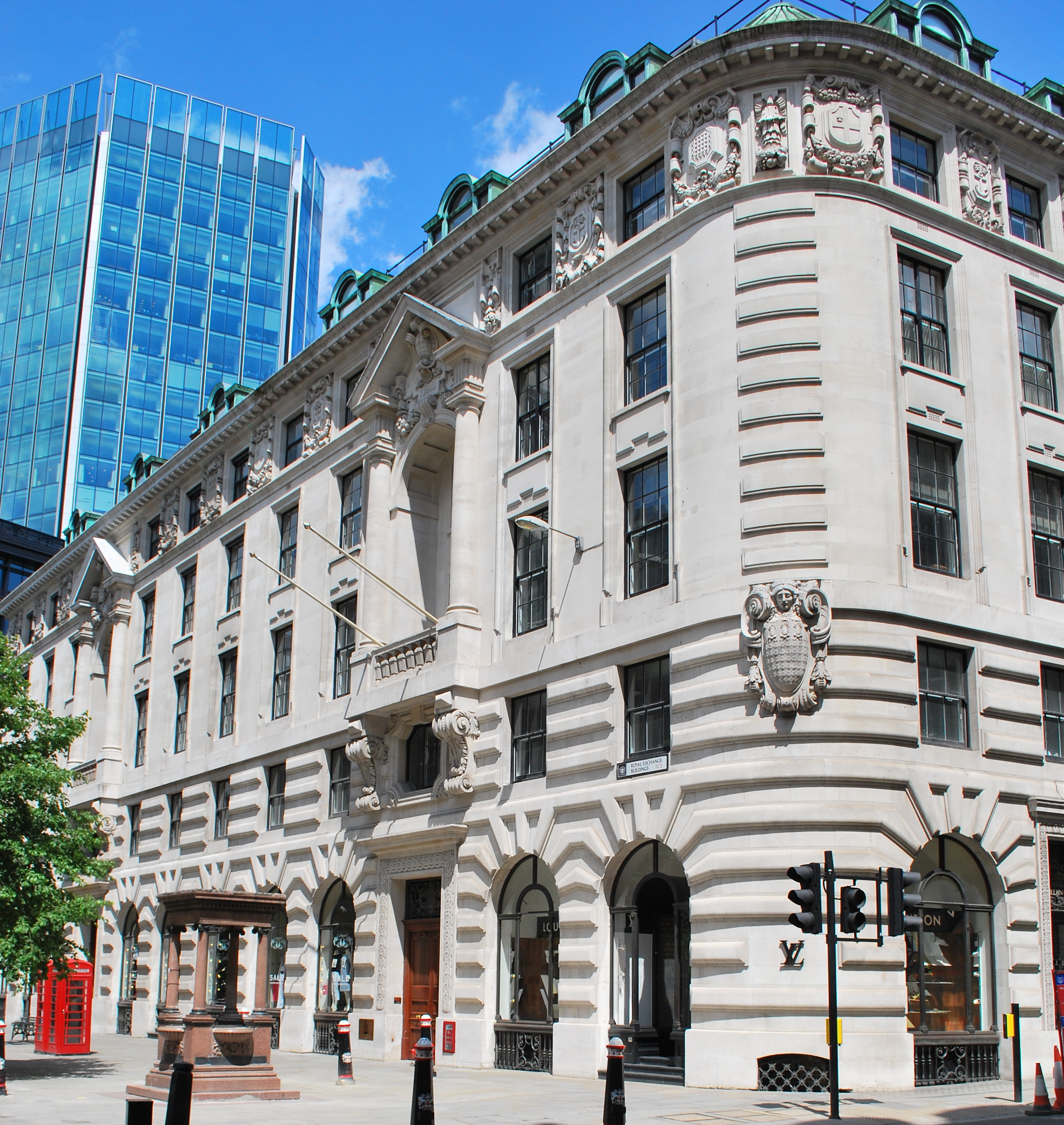 The Royal Exchange Buildings are separated from the East side of the Royal Exchange by a broad pedestrianised passage, featuring several monuments. Fountains, etc. While somewhat overshadowed by their more illustrious neighbour, they repay close examination. The current Edwardian edifice replaced an earlier incarnation, from the 1840s, designed by E. I'Anson. That was an early example of high-end, purpose-built office building and was also the first London location of Reuters' telegraph dispatch office.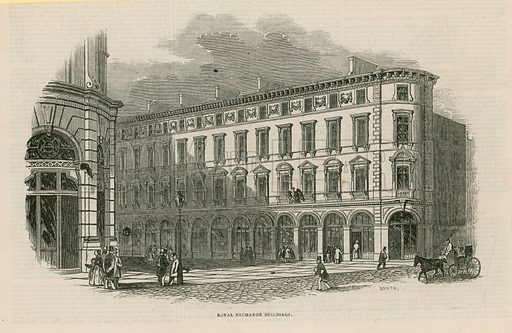 The western and southern elevations are very consistent and unified. Although the overall composition of base, main storeys and attic follows standard Classical precedent, several elements of articulation stand out. The banding of the lower storeys' rustication is in starker relief than usual. Interestingly, it is extended upward, as a sort of stylised quoin, at the apex of the gently rounded SW corner. Two large aedicules on the Piano Nobile of the main frontage are another pronounced feature. They consist of Doric columns supporting a triangular, broken-base pediment and contain a barrel-vaulted niche spanning two windows.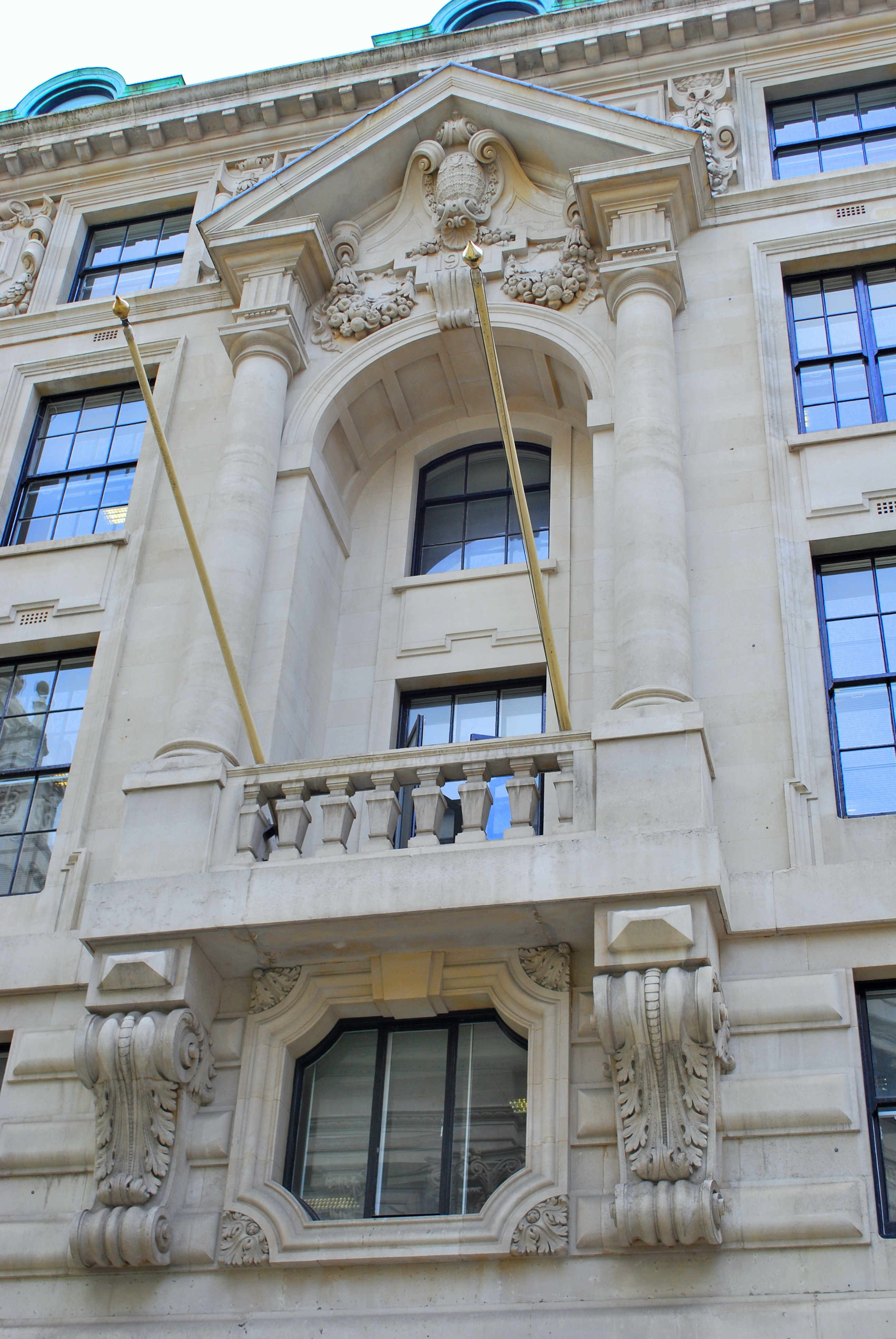 The pediments contain remarkable strapwork relief and the aedicule springs from a rather stolid balconied base that rests on large, florid but pleasingly sculptural consoles. The extended rustication and aedicules provide useful vertical emphasis to what is otherwise a very horizontal composition. The attic storey is also enlivened by a succession of well-wrought cartouches.