42-44 Gresham Street and 20 King Street, EC2
Built: 1850-52
Architect:  Sancton Wood
Location: Gresham Street
Listing:  Grade II  (1972)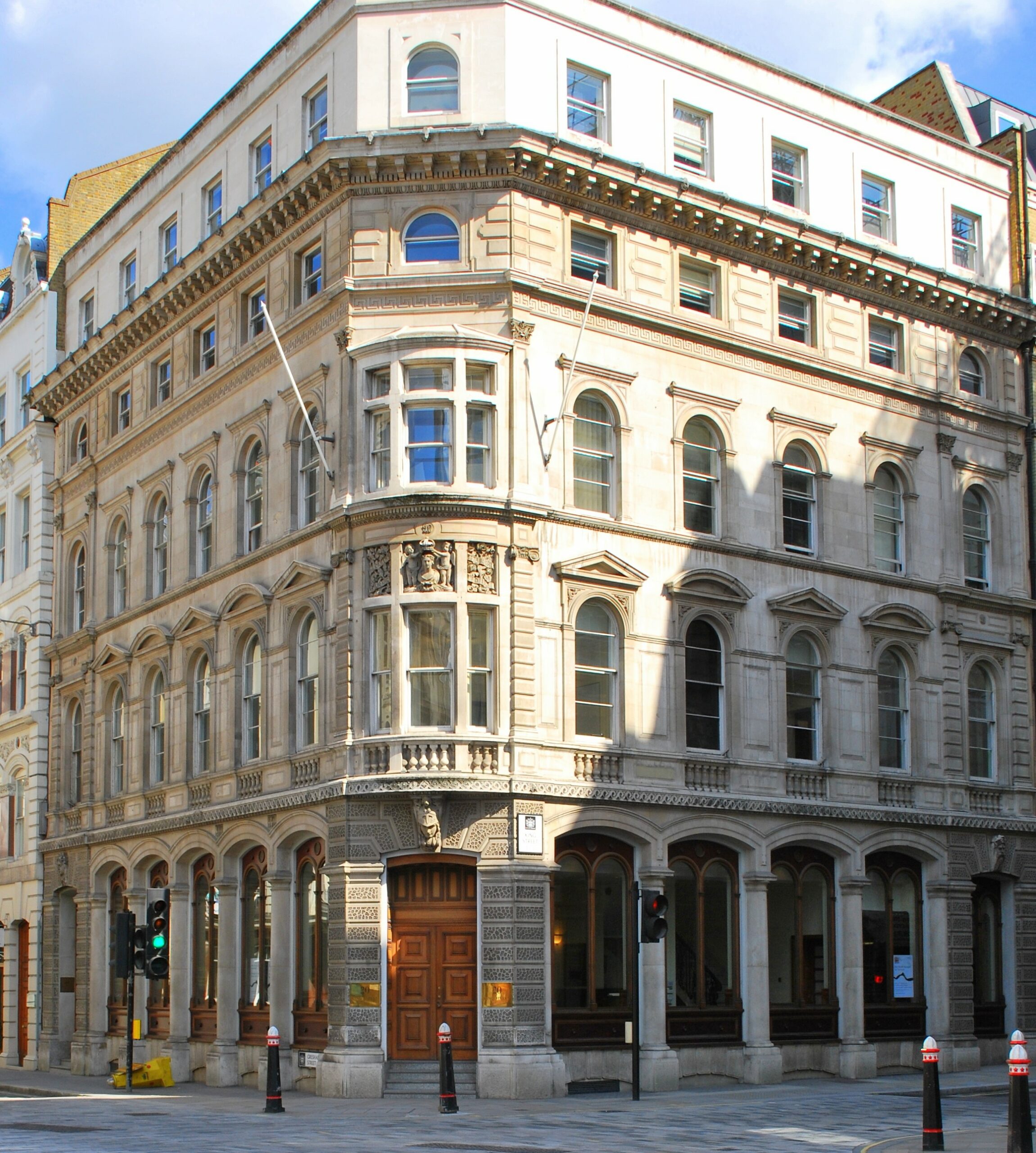 Though often associated with his prolific work for railways, Sancton Wood designed many London buildings in other genres.  These office, for the Queen's Assurance Company, is an early example of ornate, Italianate commercial palazzo which would evolve into more florid forms as the 19th century progressed.  Its aesthetic value lies partly in the fact that not many such edifices survived the waves of re-building between 1870 and 1914.
The overall composition is of simple modules between subtle antae, at the sides and corner, defined by rustication at ground level and piers above that.  The intermediate modules at ground level consist of a Tuscan order supporting flattened segmental arches and a double-arched wooden window frame in the recess. This is followed by balconied, aedicualted windows on the following storey.  Every floor ends in a cornice of increasing prominence.  The attic storey, often an afterthought, is particularly well-executed but the added storey above the cornice (1988) is exceedingly plain, in comparison.
Good use of the corner site is made by the angled entrance at the apex surmounted by mullioned bay windows on the second and third storey. In addition to the quarry-faced rustication, the middle and lateral entrance bays sport sculptural masks on the keystones (agraffes).  Further carving, including a portrait of Queen Victoria, can be found in the panels above the second storey bay window.