66-67 Cornhill, EC3
Built: 1880-1881
Architect: Thomas Chatfeild Clarke
Location: Cornhill
Listing: Grade II (1977)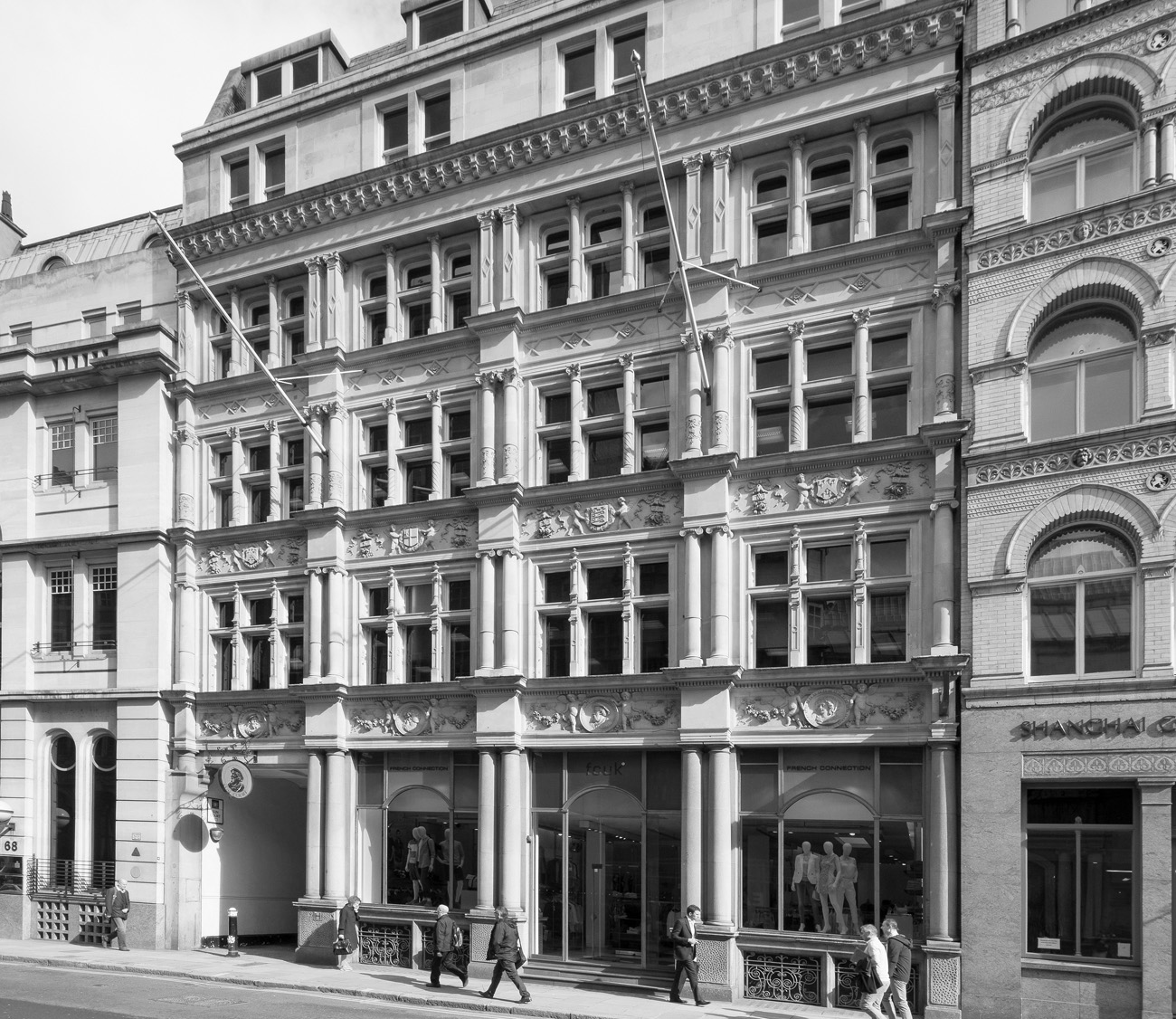 Variously described as "Italian Renaissance" by recent historians and "in the style of Francois I" (early French Renaissance) by Chatfeild Clarke, the overall arrangement of this building seems to us more typical of mid-/late-Victorian historicism, with well-considered but eclectic ornamental and compositional elements. The Cornhill facade essentially consists of a fully fenestrated, Portland Stone grid, starting with a taller ground storey, three further storeys with mullioned, tripartite windows and a projecting cornice.  Above that are two thoroughly rather attic storeys added in the 20th century
On this rational but unremarkable arrangement are superimposed rising orders of engaged columns (Tuscan, Ionic, Corinthian and Composite) which are doubled around the central bays and reproduced in subsidiary order over the mullions. Furthermore, the friezes on the two bottom storeys display a full complement of sculptural relief including swags, cherubs, medallions and coats of arms.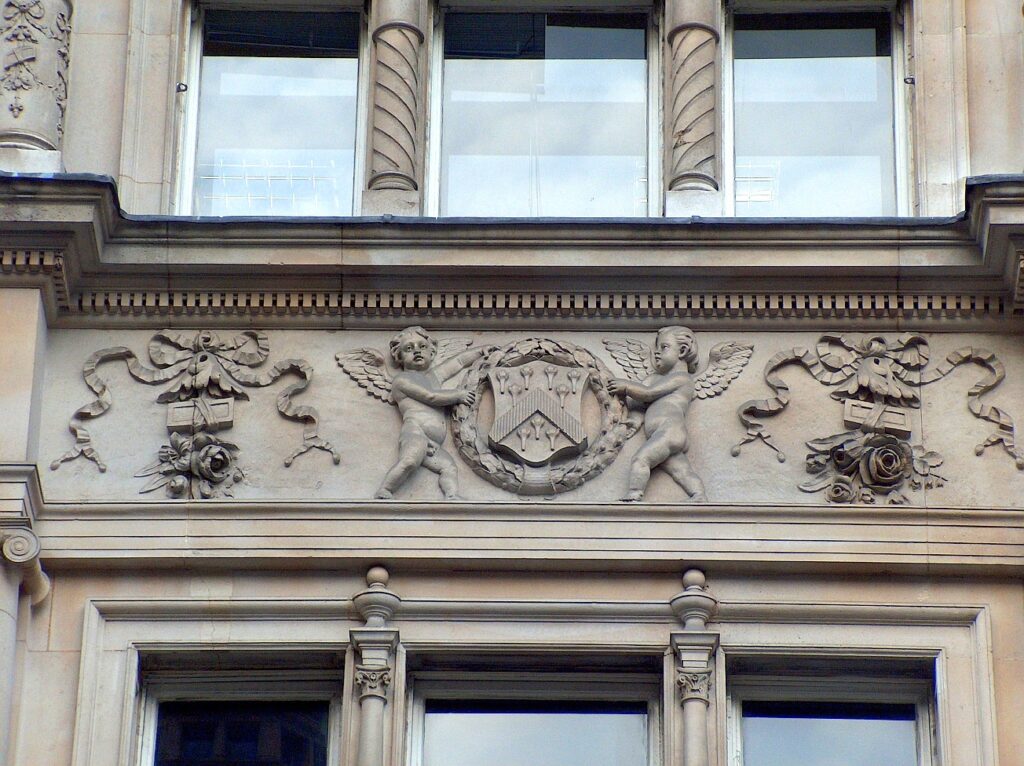 Prior to this edifice, the site was the headquarters of S.W. Silver, a company specialised in kitting out explorers and emigrants with clothing and furniture suitable for exotic travel. By 1875, this establishment included an 'Explorer's Room' as well as an 'Office of the Colonies' in the Sun Court extension.
The current building was commissioned by the London & Lancashire Life Assurance Co. which was based here until the late 1920s. This company operated under various guises from 1862 to 2007, having been absorbed the Commercial Union in 1968. From 1930 to 1958, this building housed the London offices of the Yorkshire Insurance Company and was known as York House. Established in 1824 and trading for much of its history under the emblem of York Minster, it was absorbed in 1968 by General Accident assurance. The descendants of both those insurers ultimately have flowed into the Aviva insurance conglomerate.