1 Cornhill and 82 Lombard St., EC3
Built: 1905
Architect:  John Macvicar Anderson
Location: Cornhill
Listing: Grade II (1972)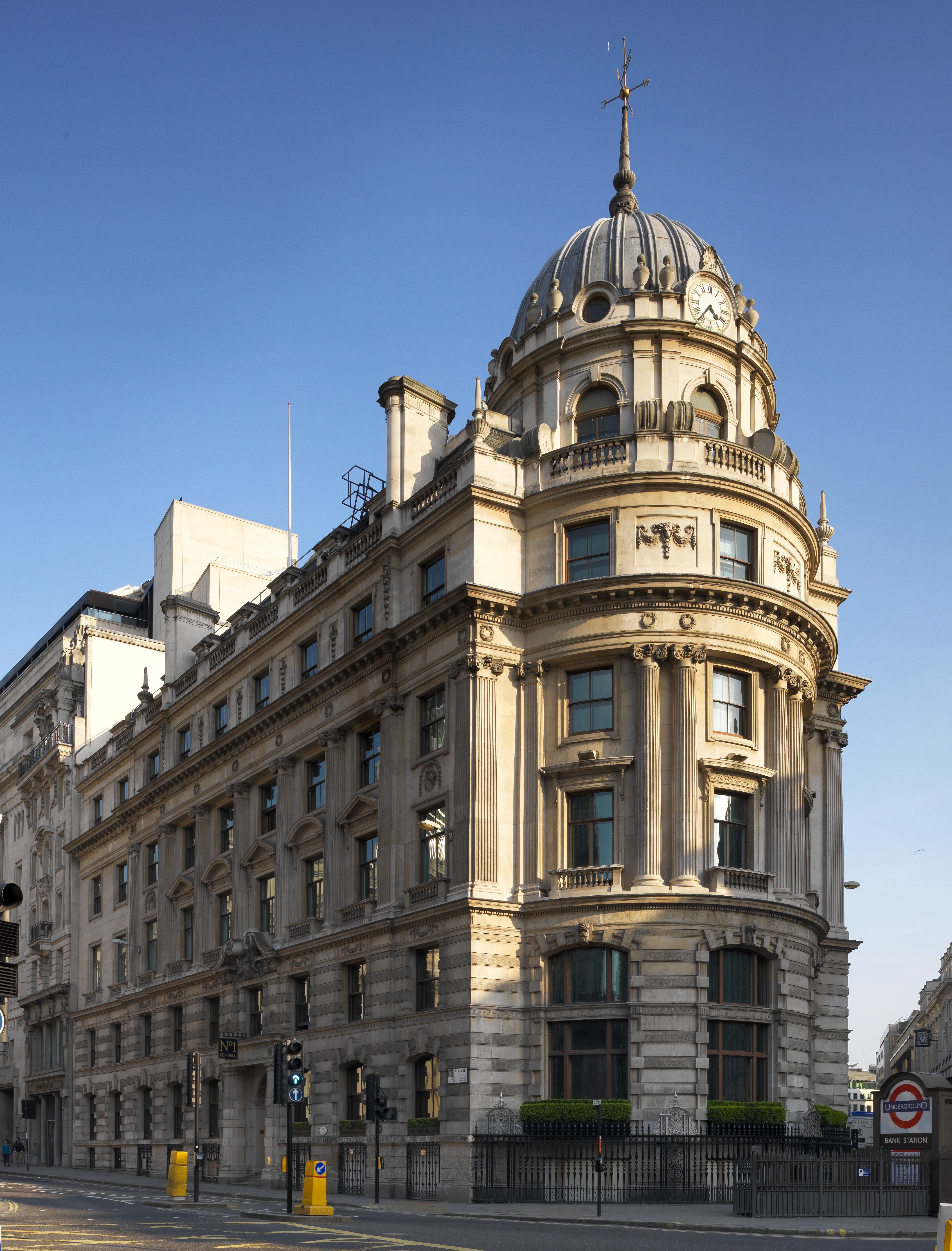 This corner site, together with the west frontage of the Royal Exchange, the south-west corner of the Bank of England and the Mansion House, has long defined an almost canonical City of London view. It recurs in prints and photographs from the early 18th century onward. Especially after the 1840s reconstruction of the Royal Exchange created the open plaza at the NW extremity of Cornhill, the angular footprint of this block has had a gate- or beacon-like character.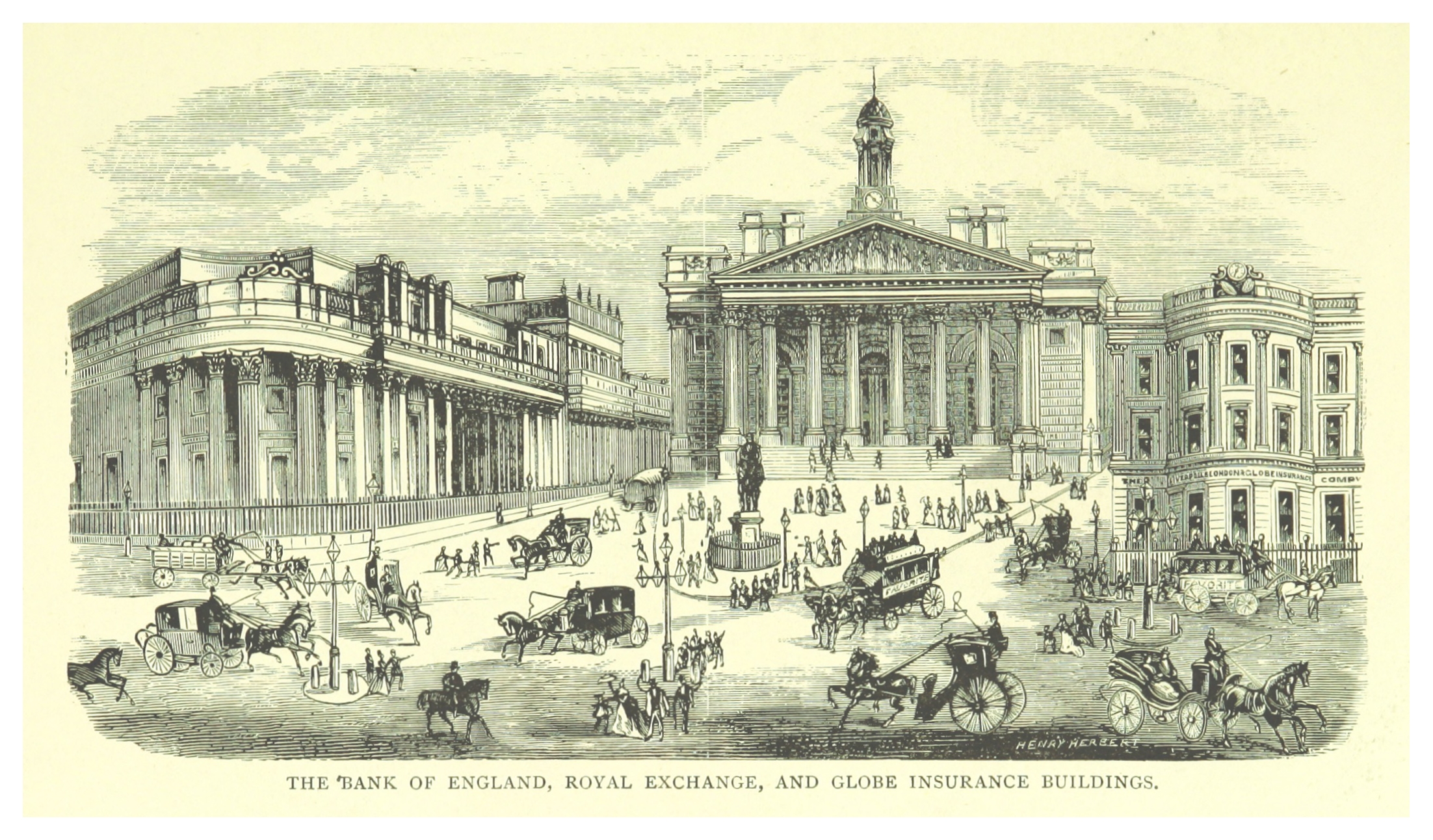 The prominence of the site is addressed successfully in this building by placing a satisfyingly Renaissance-Baroque rounded articulation at the apex and topping it with a relatively small but well-proportioned drum-and-cupola turret. Looking at it head-on on from the Bank junction, this gives the impression of axial symmetry around the apex. In fact, the 'side' elevations are of different length and the main entrance is on Cornhill. The graceful proportions are complemented by the interplay of projecting cornice and recessed upper storeys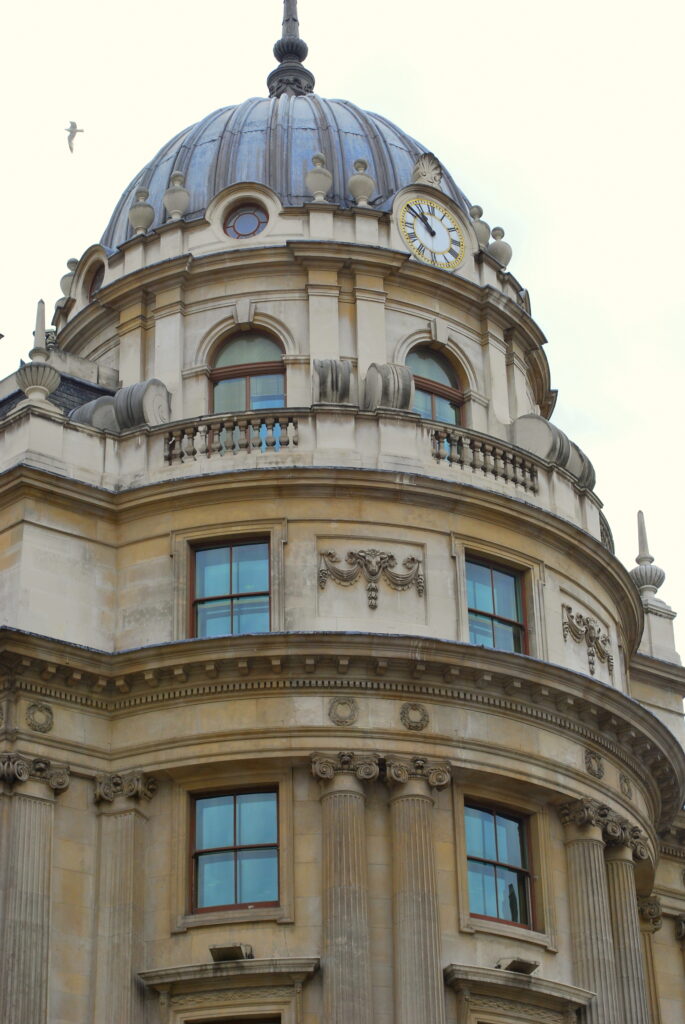 The horizontal elements wrap around all three sides and follow ample classical precedent. A two-storey rusticated and banded base comprises the ground floor and mezzanine and contains within it the main entrance (on Cornhill) with its full aediculation. The middle two storeys constitute a piano nobile with its own attic. They are ashlar-faced and marked by a series of engaged, fluted, angular-capital Ionic pilasters and columns. The columns are doubled at the rounded corner bay.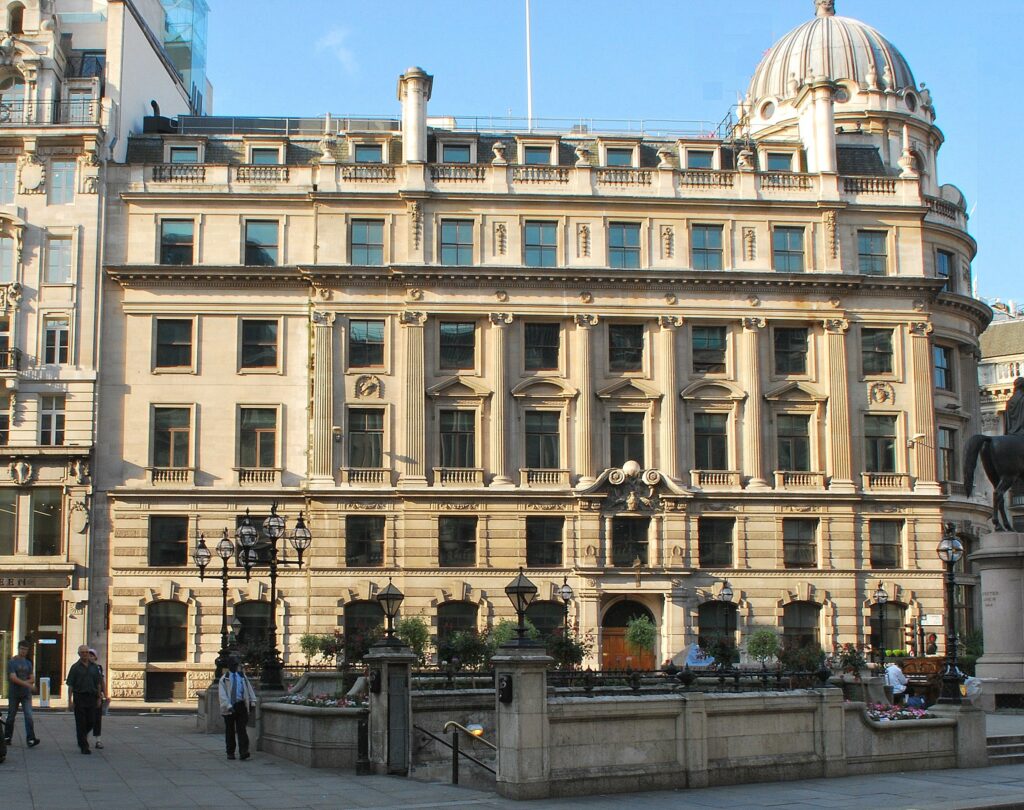 Two further storeys (one dormered) rise above the main cornice. A broken scroll pediment above the main entrance enhances legibility and contains allegorical statuary. Decorative elements in the Ionic frieze (wreaths) and lower mezzanine (triglyphs and swags) are applied delicately, in contrast to the robust rustication.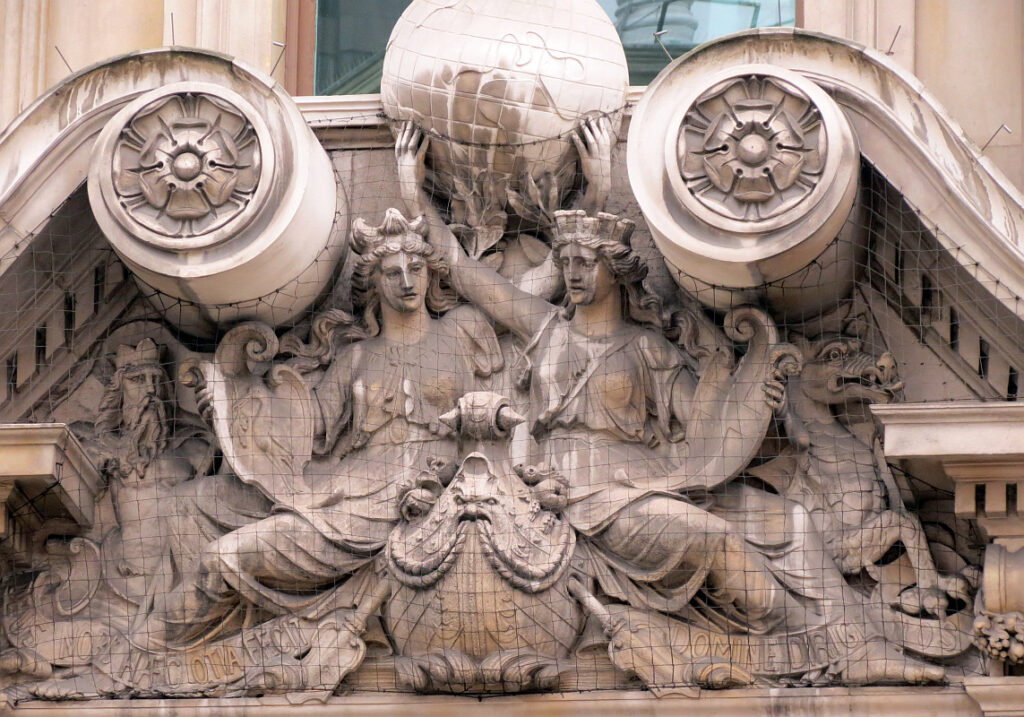 The Globe Insurance Company was established in 1803 at Cornhill to offer fire and life insurance. Images preceding the current Royal Exchange already show a building with the Global insurance name and a graceful rounded corner at this location. In 1864, it merged with the Liverpool and London Insurance to form the Liverpool, London and Globe Insurance Company with offices there. Later images label this building as offices of the Allied International Bank. Through various mergers, starting with the 1919 union with Royal Insurance (then the largest insurance merger in British history), LLGI eventually flowed into the large RSA insurance conglomerate.