now Hasilwood House
52-68 Bishopsgate, EC2
Built: 1926-28
Architect: Mewés & Davis
Location: Bishopsgate
Listing: Grade II (1977)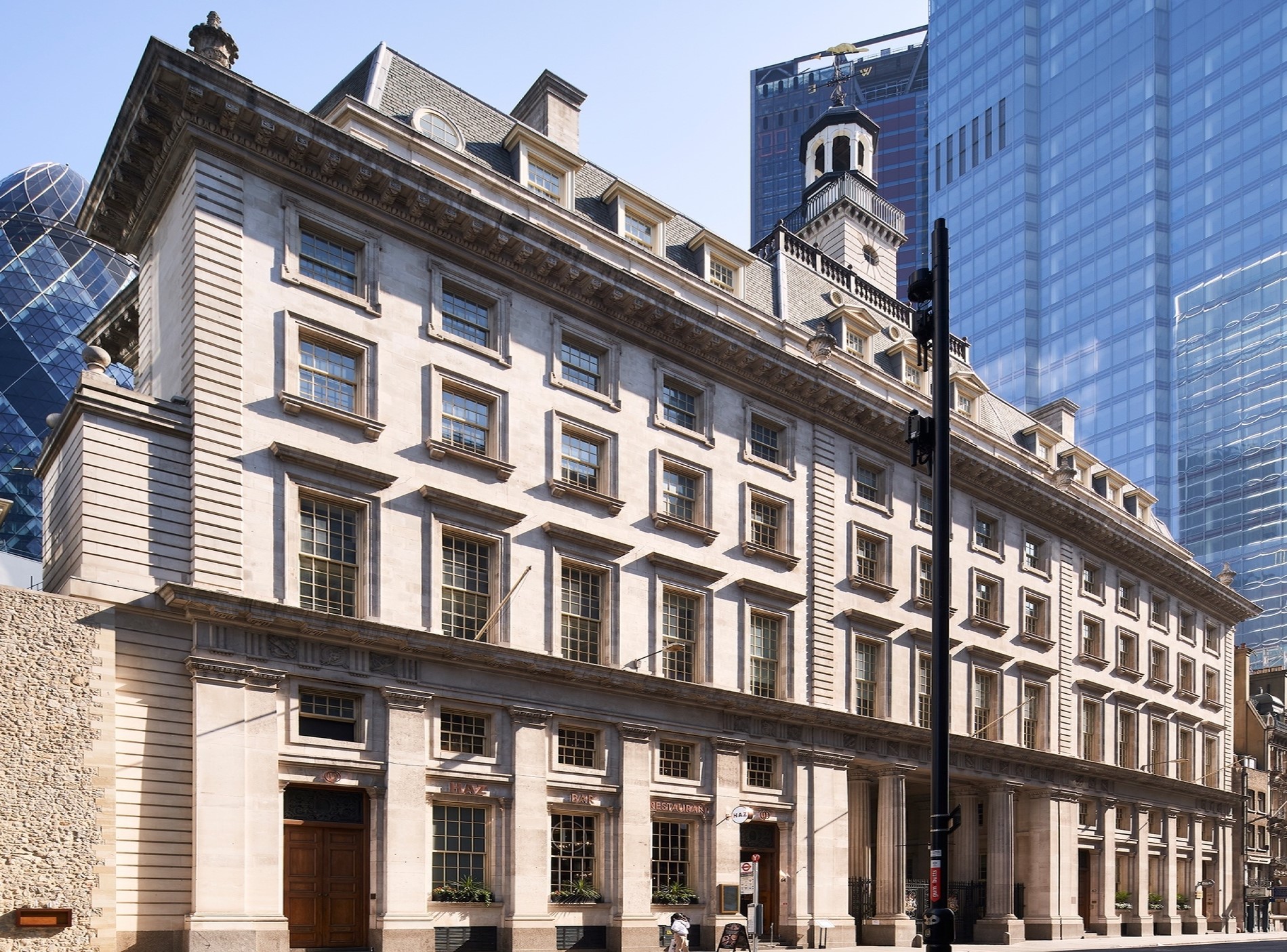 The Hudson Bay Company was headquartered at various locations in the City since being founded, in the 17th century. Construction of Hudson Bay House began in 1926 and the company remained headquartered here until 1940. The building exhibits several decorative items linked to its trading origins, including carvings in the metopes and a gilded weather vane in the shape of a beaver (its pelt being a major item of commerce for the company).  North American fauna and flora references are also carried over in interior detailing.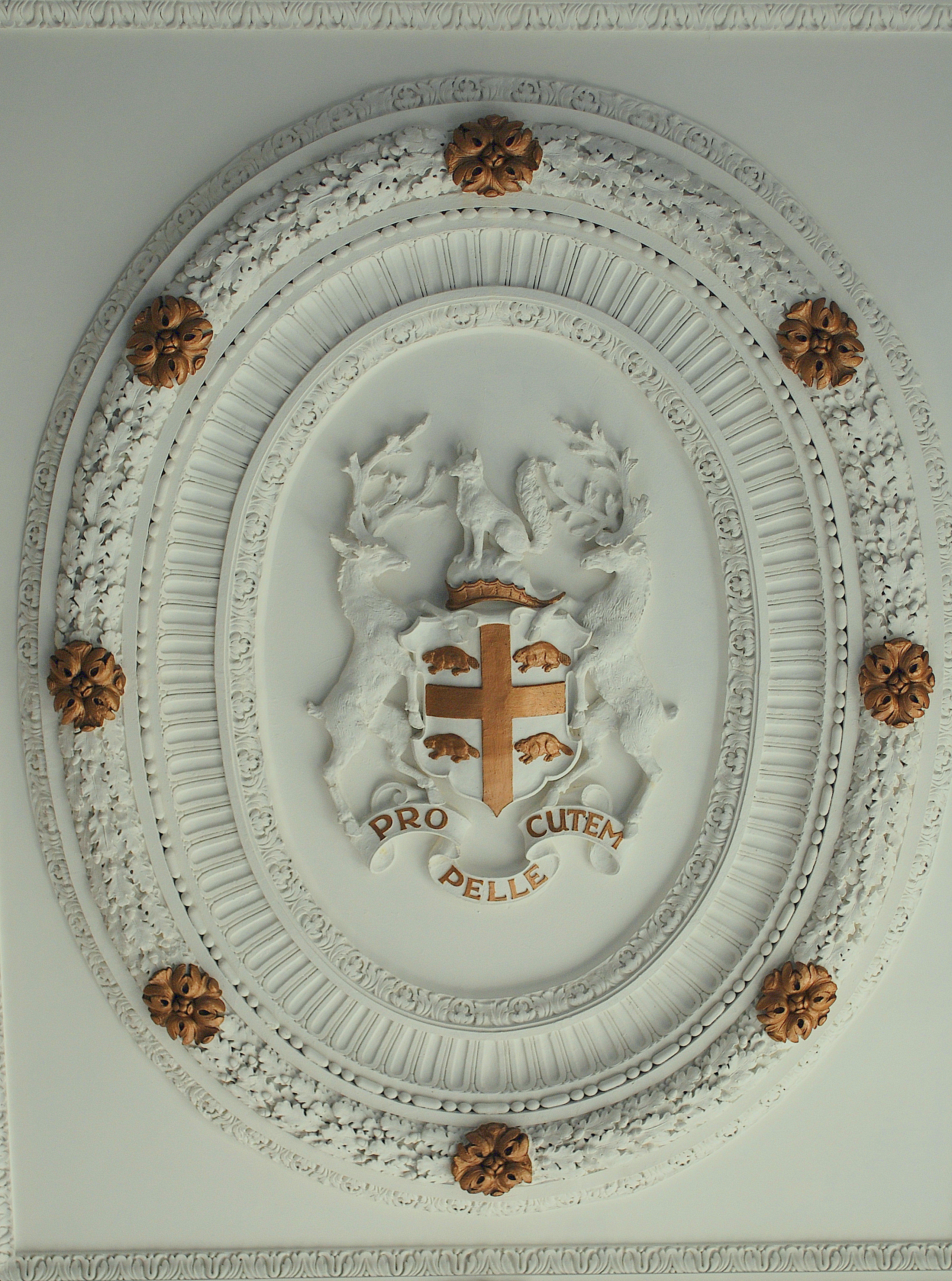 The arrangement of this structure is unusual as it presents a slightly convex, fairly monumental aspect to Bishopsgate but also a four-light-wide opening in the middle that leads to the classical tour-de-force of St Helen's Place. The ground storey is defined by a Doric order (simple pilasters at the wings and fluted columns in coupled sets in the central, open bay). The fully profiled entablature sports triglyphs and metopes (with Native American symbology) at the extremities and, again, over the middle section—  the plain interval in the frieze looking like an oversight.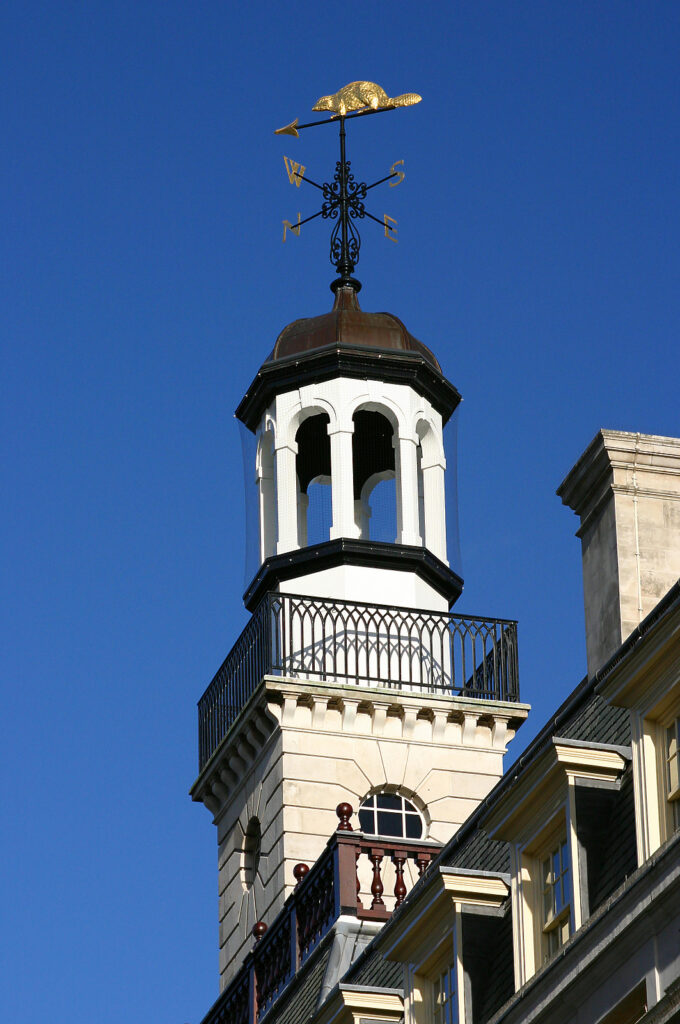 The three successive storeys, which include a first-floor Piano Nobile, are crisply rendered stripped classical and the three main horizontal sections are further underscored above the entablature by channelled vertical courses. A dentilled cornice leads to an attic storey and a sharply sloped mansard roof. The whole is surmounted by a rusticated turret with lantern. The ground floor in the wings has a mezzanine over the base and all windows are multi-paned in the popular inter-war interpretation of Georgian tropes.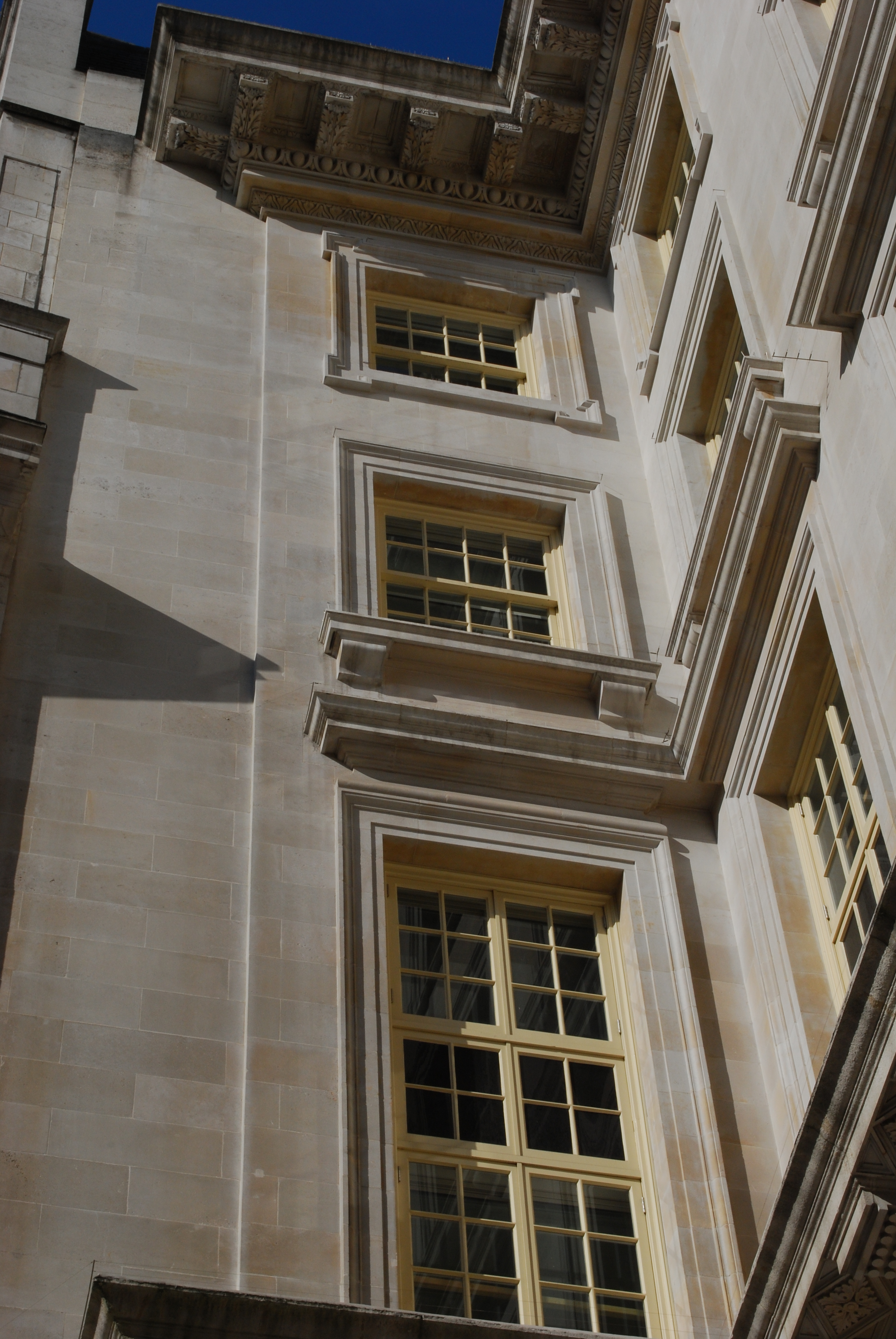 This building is perhaps best viewed from the eastern extremity of St Helen's Place, where it benefits from the attractive coherence supplied by a host of other elegant Portland Stone facades. The full height of the tower is also clearer from this position, rather than from the relatively shallow depth of Bishopsgate. Hudson Bay House was widely praised by critics at the time of construction, who noted the stylistic references to Wren.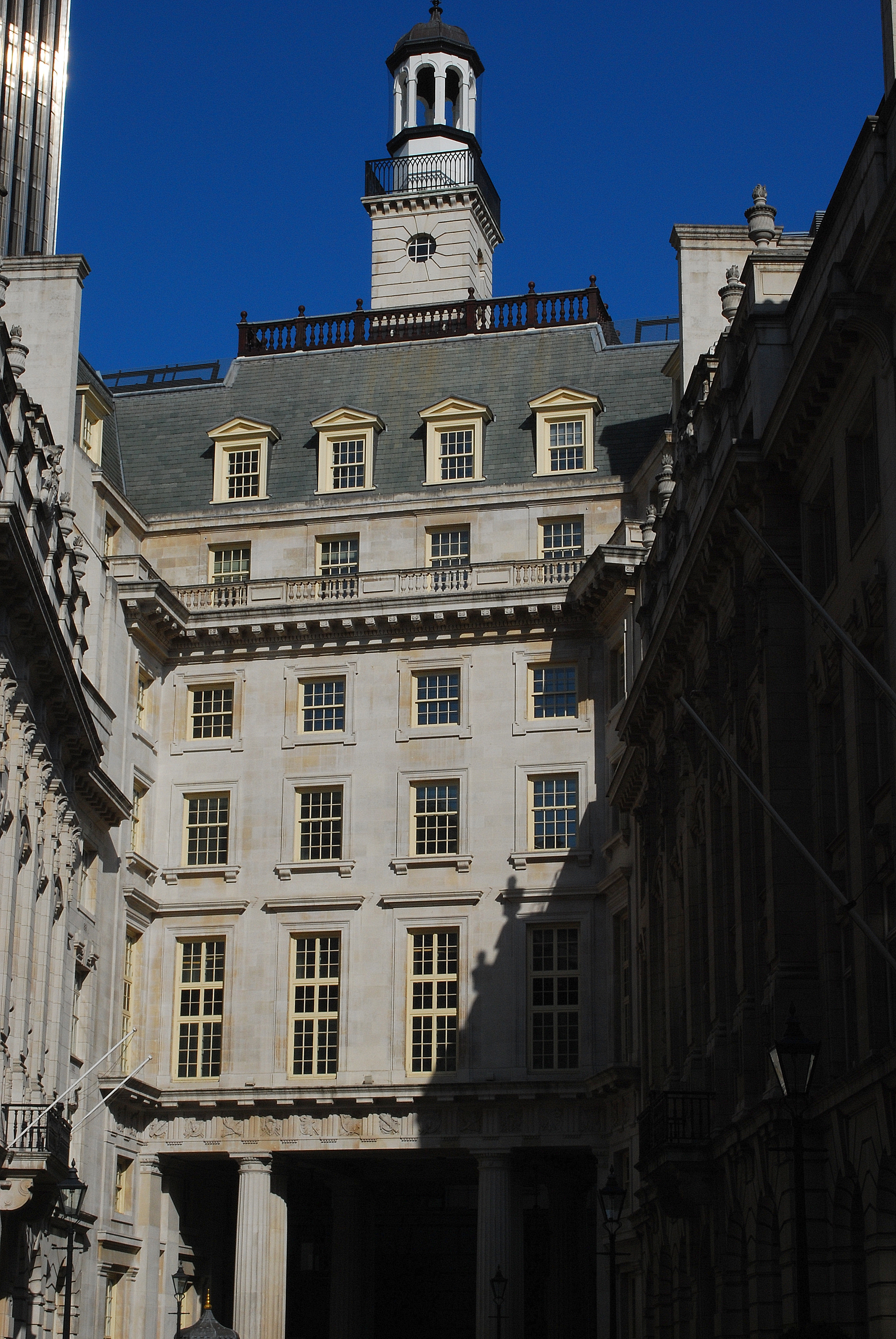 The Hudson Bay Company was founded in 1668 and began leasing offices in 1682, its directors having previously met in coffeehouses.  While its physical trade was in Canada, for three hundred years its administrative offices, European warehouses, suppliers, bankers, customers, shareholders and auction rooms were all located in London. In 1970, HBC became a Canadian corporation, with headquarters relocating there.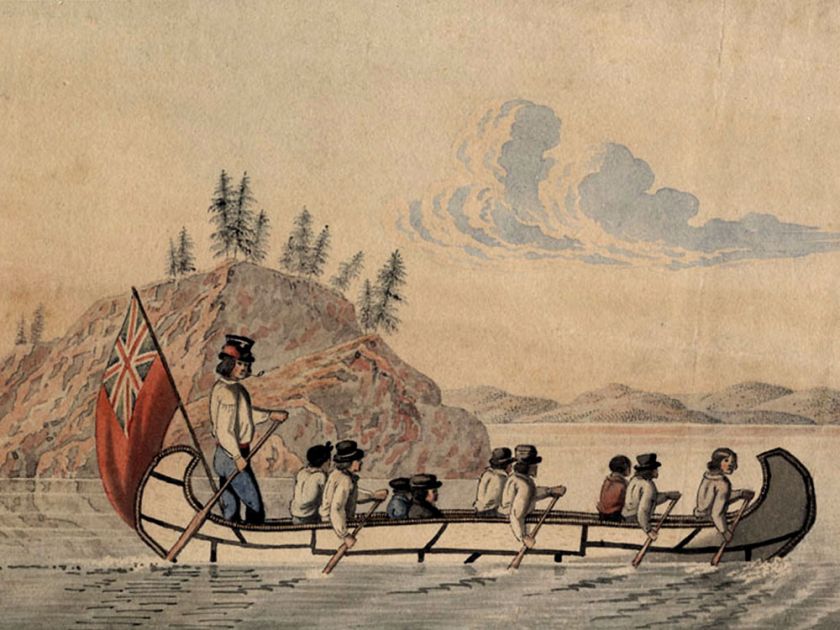 Hudson Bay House was heavily damaged by an IRA bomb in 1993, being near the maximum point of impact and, as a result, major structural and decorative repairs were effected over a period of two years.  The medieval church of St Ethelburga, nearby, was destroyed by the explosion and its replacement- the Centre for Rehabilitation and Peace- still stands next to Hudson Bay House.