115 Chancery Lane, WC2
Built: 1863
Architect: George Pownall
Location: Chancery Lane
Listing: Grade II (1972)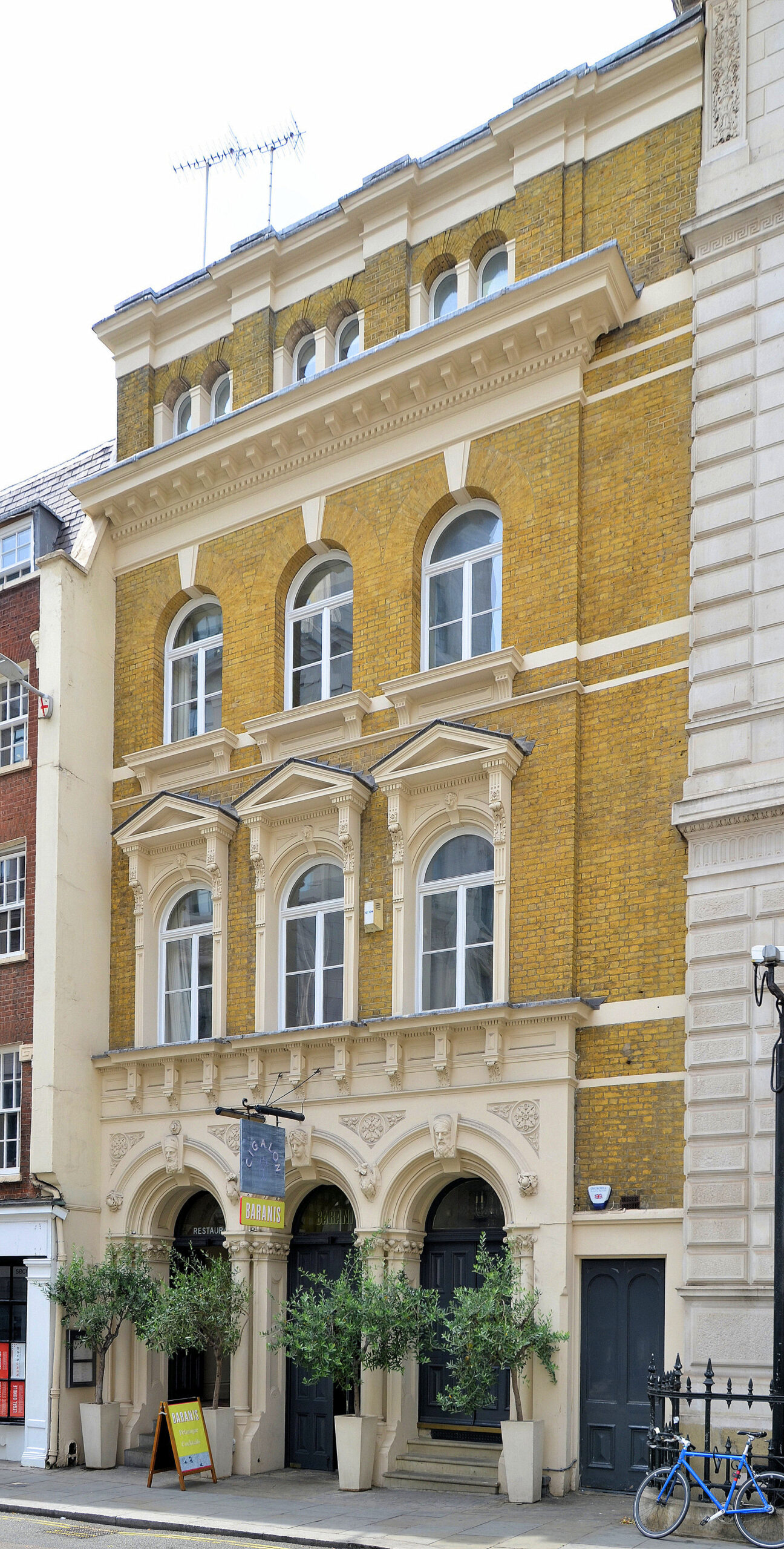 Hodgson & Co. was founded as a firm of booksellers around 1807, under Robert Saunders.  By 1826, he had been joined by Edmund Hodgson who took over and renamed the firm in 1828.  Soon thereafter, he moved the premises to Fleet Street, then to No. 2 Chancery Lane and finally, in 1863, to No. 115 Chancery Lane.  Several generations of the Hodgson family continued to manage the business which became a specialised firm of book auctioneers.  Although Sotheby's had acquired them in 1967, they held their book sales here until 1981.
This relatively narrow building is largely constructed of London stock brick but, as would befit a high-end retail establishment, it features a number of façade embellishments, which draw mostly on the Classical idiom. The stuccoed ground floor consists of three compound arches supported by grouped columns of a rather medieval flavour. Agraffes and carved spandrels add to the composition as well as decorated arch joints (some of which depict bats). The ground floor terminates in a rather free-style entablature of clearly mid- Victorian flavour.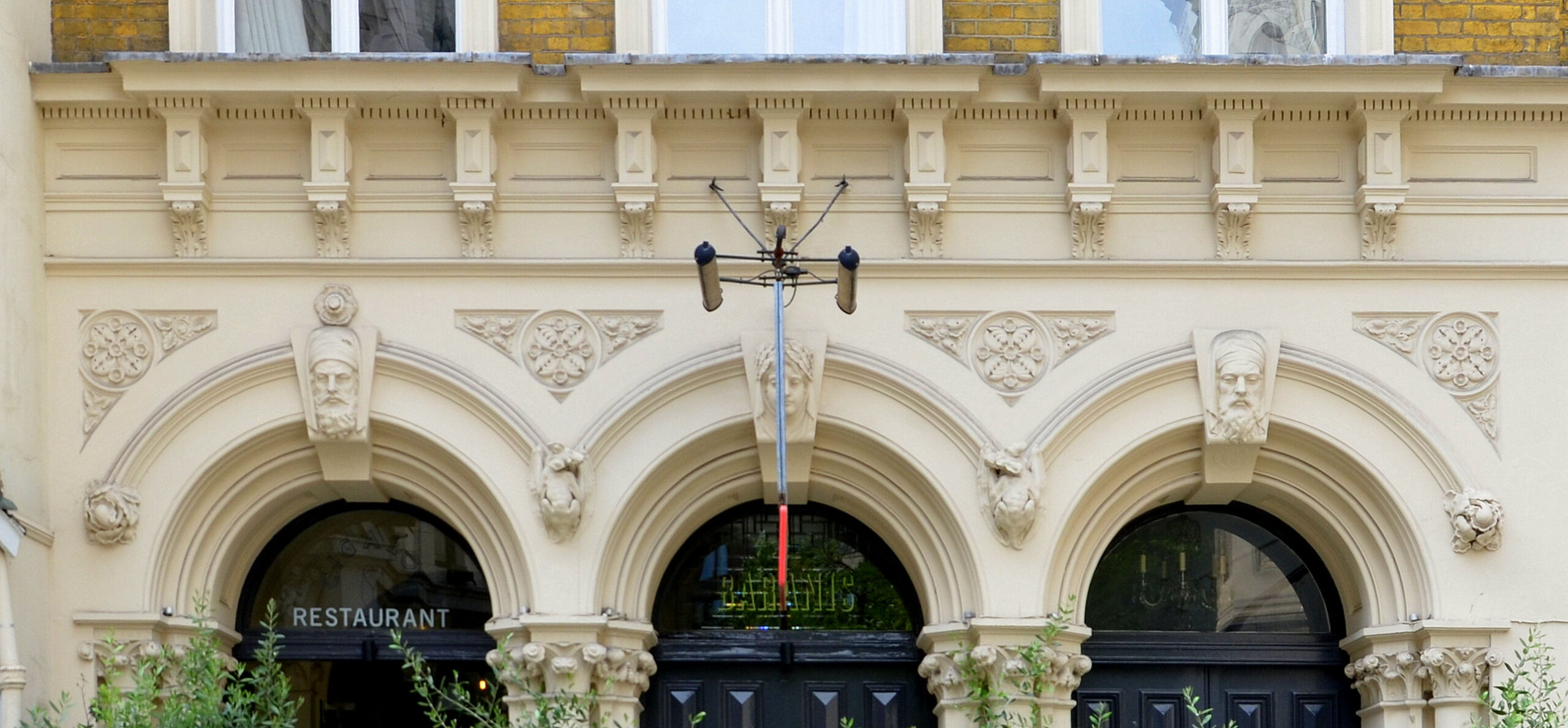 The following storey sports arched windows with pediments supported by brackets. A further storey is topped by a sharply projecting cornice and then an attic storey with doubled windows. While certainly of dubious academic purity, the façade at No. 115 represents a well-intentioned and pleasing use of decorative elements, somewhat lessened by the very narrow, asymmetric, blind bay on its right.