4 John Carpenter Street & 1 Tallis Street, EC4
Built: 1885-87
Architect: Sir Horace Jones, extension by Andrew Murray
Location: Bridewell
Listing: Grade II (1980)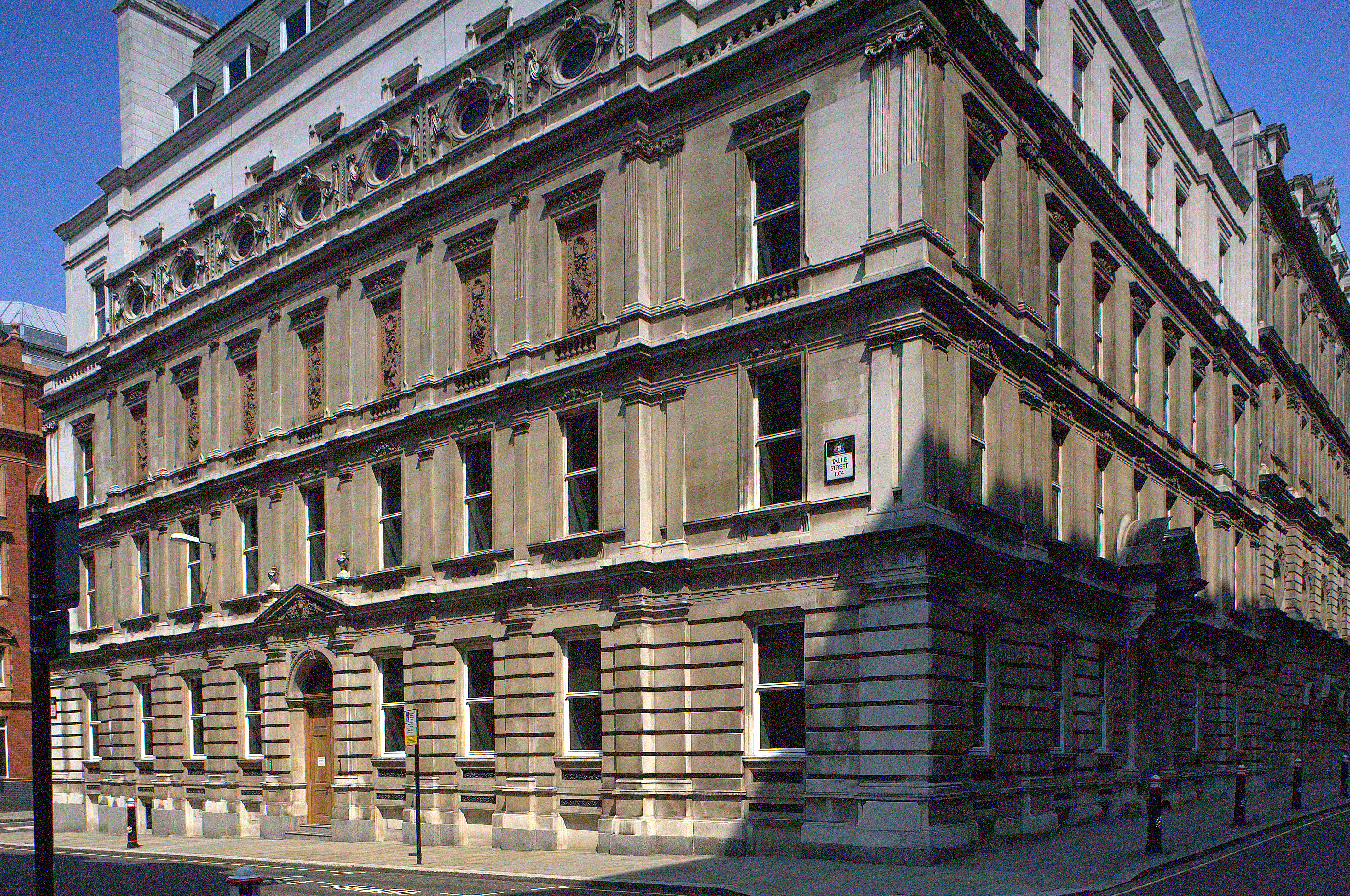 Founded in 1880 the Guildhall School of Music and Drama has grown from 62 students to roughly 1,000 today and is one of the highest ranking arts schools in the UK. From 1887 to 1977, it occupied these premises, which included 45 studios, an organ room and a large practice and performance space. In the late 1970s, it relocated to the Barbican.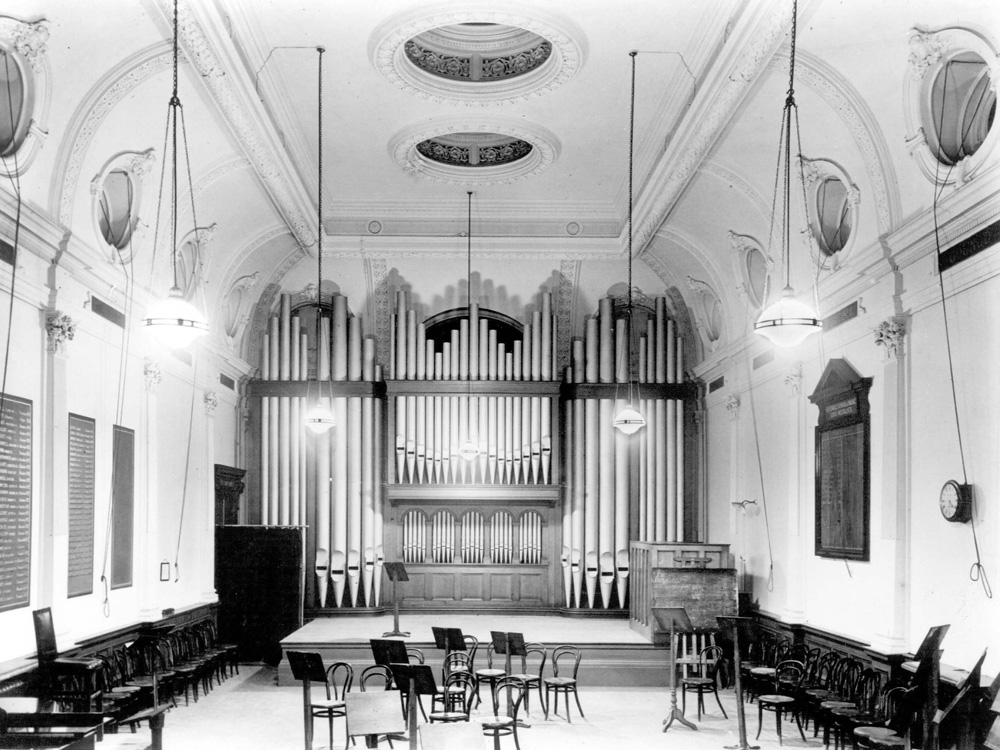 After being vacated, almost a century later after being built, the Guildhall School of Music building was incorporated into the vast, lugubrious, visually impregnable London headquarters of JP Morgan Chase.  This process appears to have been much less sympathetic that the incorporation, in the same JPMC complex, of the former City of London School.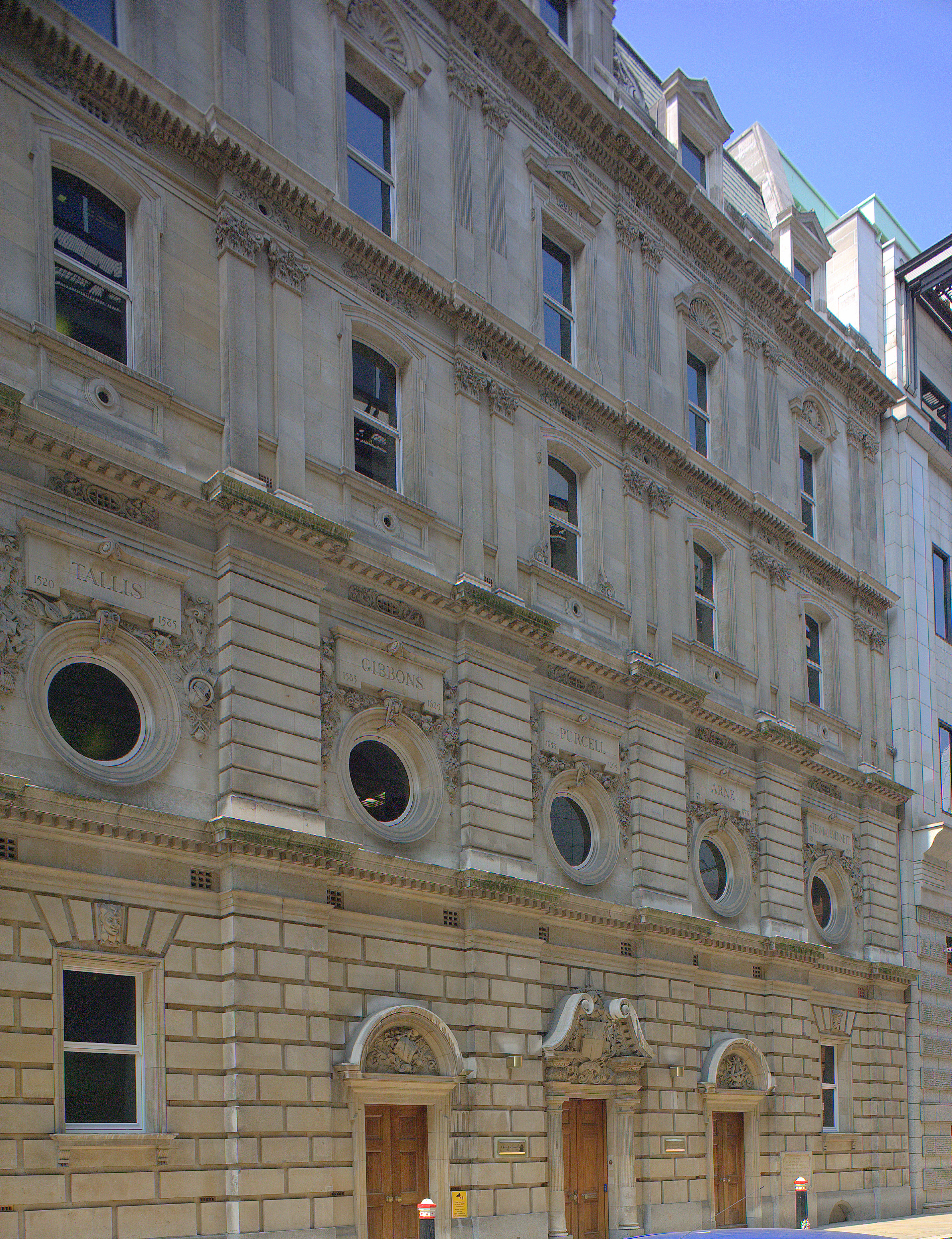 The original building had nine window bays along Tallis Street (facing south) and seven along John Carpenter Street (facing east). In 1897-98 it was extended by a further five bays along John Carpenter Street, to a design by Andrew Murray. Considering the late Victorian period of the original design, the old Guildhall School displays a stylistic unity and formality we normally associate with later, Edwardian Classical facades. The extension by Murray is slightly grander in effect (and with higher ceiling) but overall, generously executed.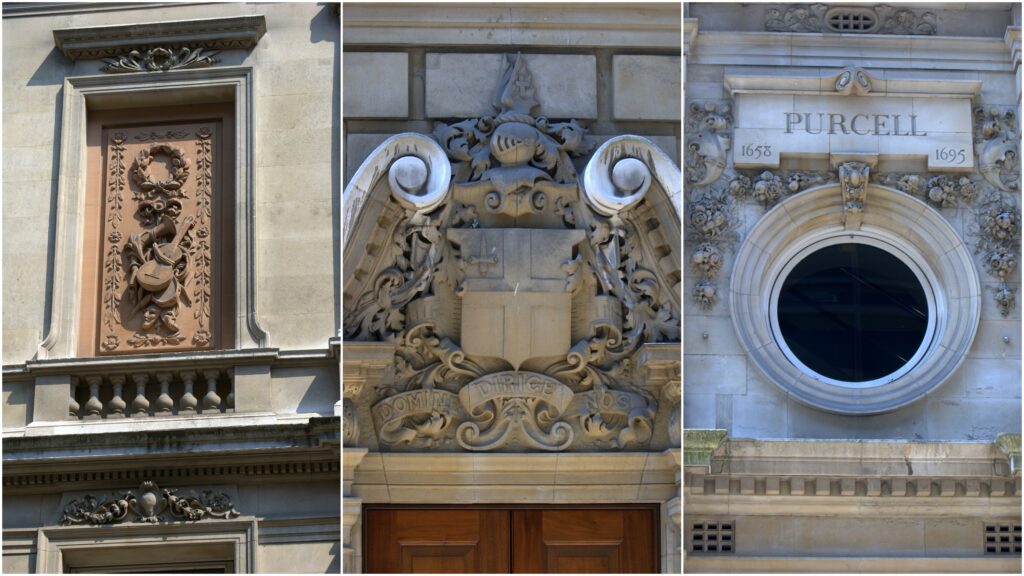 The fabric of the Portland Stone facade is defined throughout by engaged (sometimes coupled) piers and pilasters, with delicately but crisply expressed orders and cornices. Further interest is found in the alternating entrance aedicules, decorative terracotta panels (Tallis Street elevation), oculi (high on Tallis Street, at mid-level in the extension) and other sculptural detail. What a very civilised building; formerly dedicated to a very civilised purpose.