60 Victoria Embankment, EC4
Built: 1880-1882
Architect: Davis & Emanuel
Location: Victoria Embankment
Listing: Grade II (1969)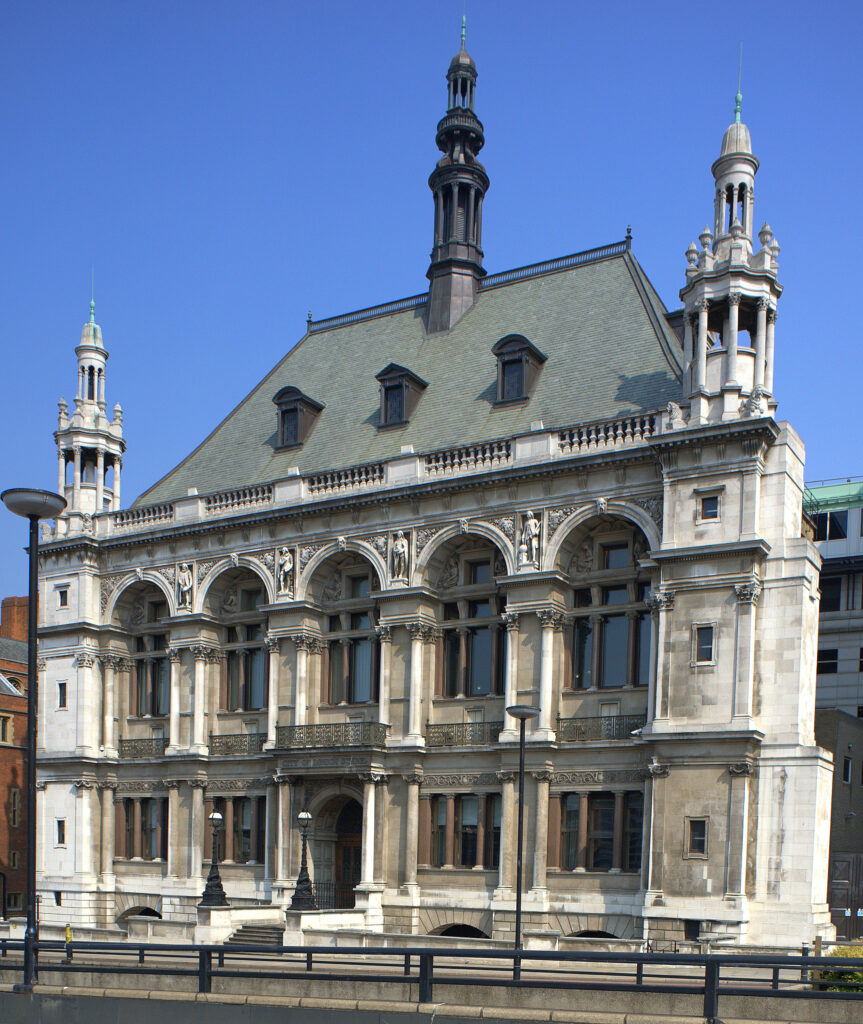 This breath-taking building is the second (of three) homes for the City of London's School. Its compositional arrangement, its overall quality and its riverside location‒ which allows for much more extended perspective than most narrow City streets‒ all contribute to its high architectural profile.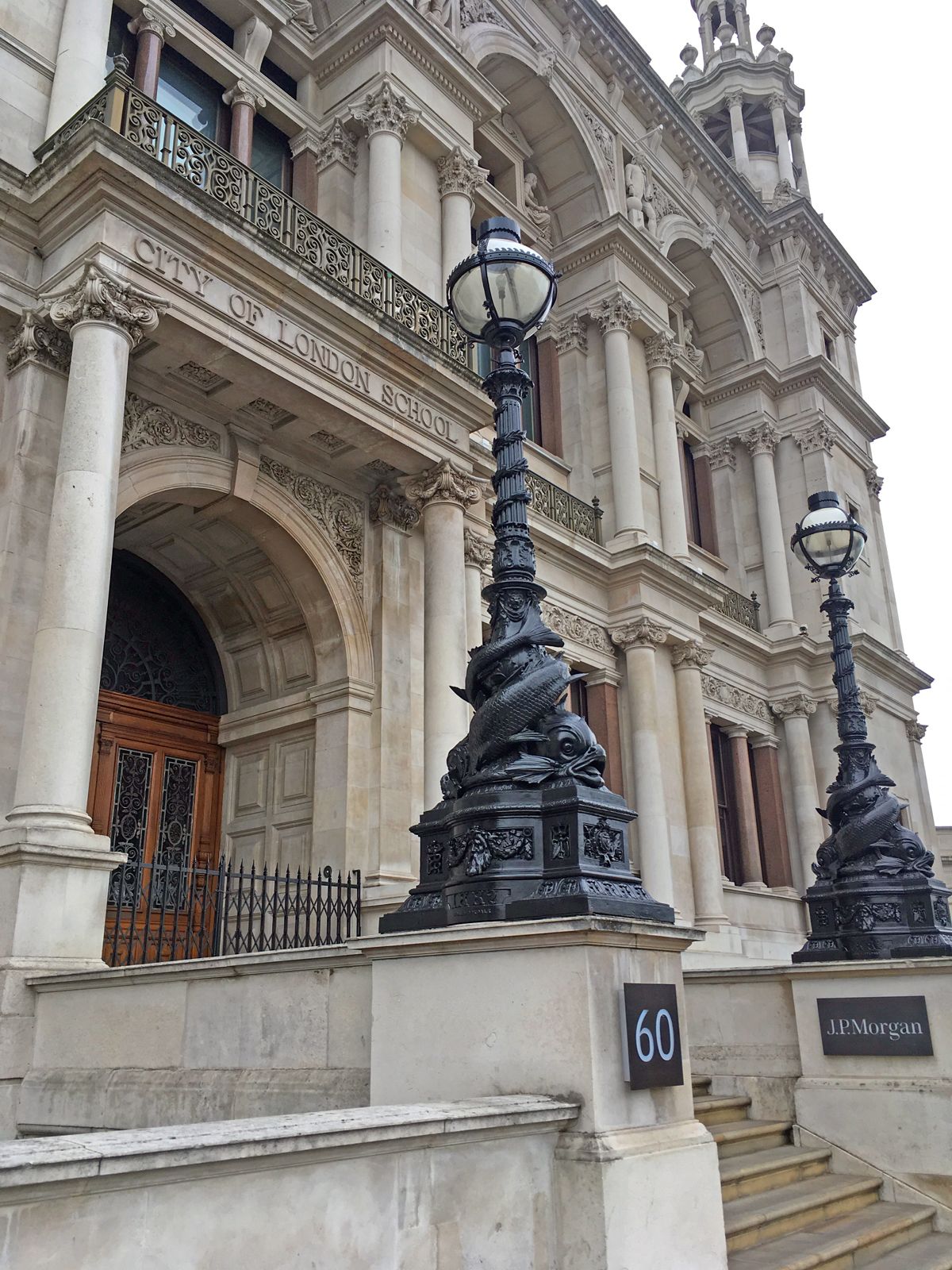 The style has been described as "amazingly unscholastic" and "mainly French renaissance", neither of which contradicts our impression of a confident but eminently late-Victorian exuberance of historicist eclecticism and whimsy. The only truly 'French' element is the steeply-pitched hipped roof (in Westmoreland slate). The Portland Stone faced edifice below the roof is really just a particularly rich but not overly assertive rendering of Renaissance / Mannerist themes. Both corners and the roof, furthermore, are surmounted by Wren-inspired English baroque turrets.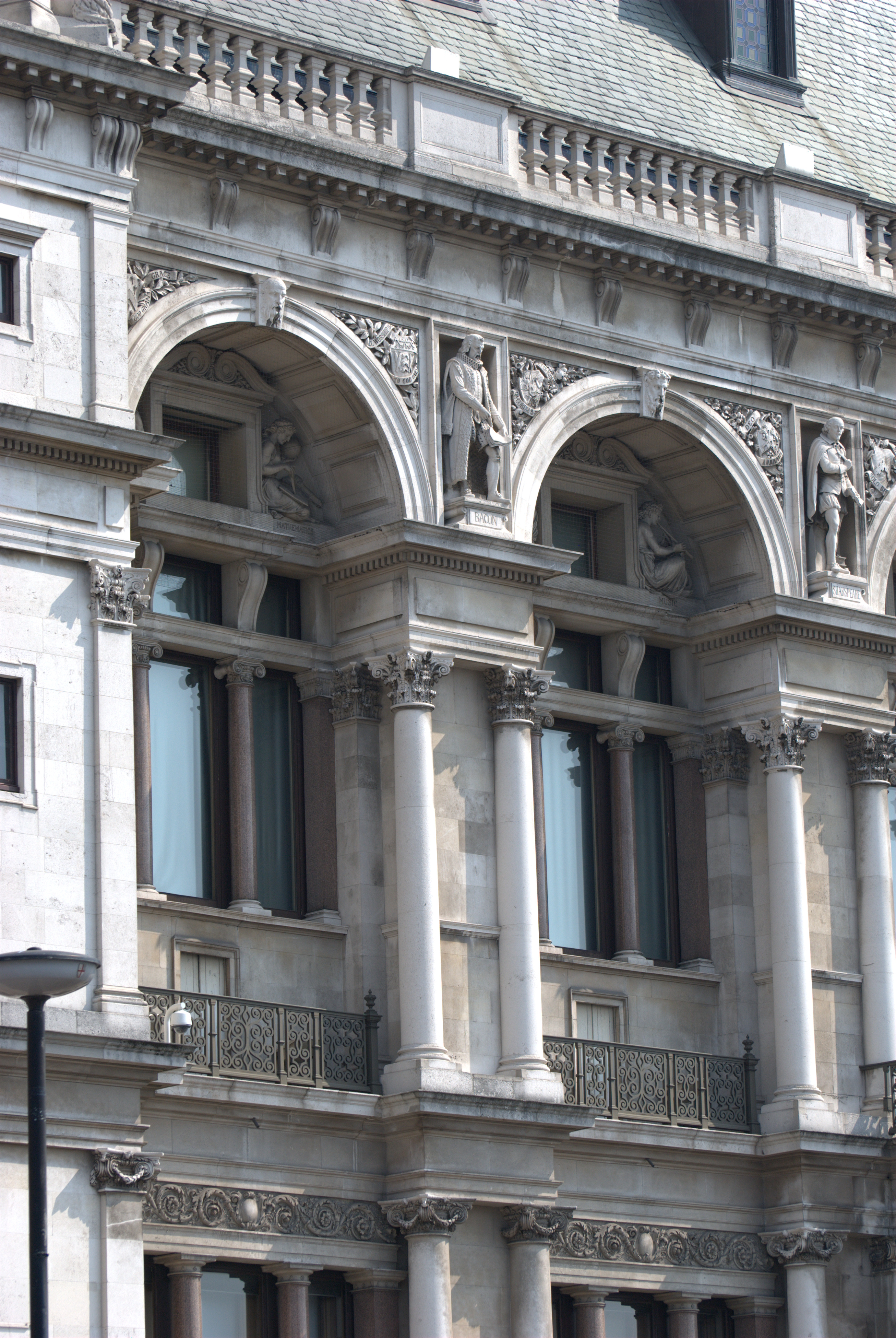 The relief of mass via secondary articulation and sculptural additions shows a wealth of detail. The most pronounced are the sets of double columns, surmounting arches and four statues of British 'great men' (by Dyamond & Son) adorning the facade. Further inspection also reveals a subtly executed basement rustication, terminating cornice and balustrade, brown granite subsidiary columns as window mullions and lots more carvings (by Seale).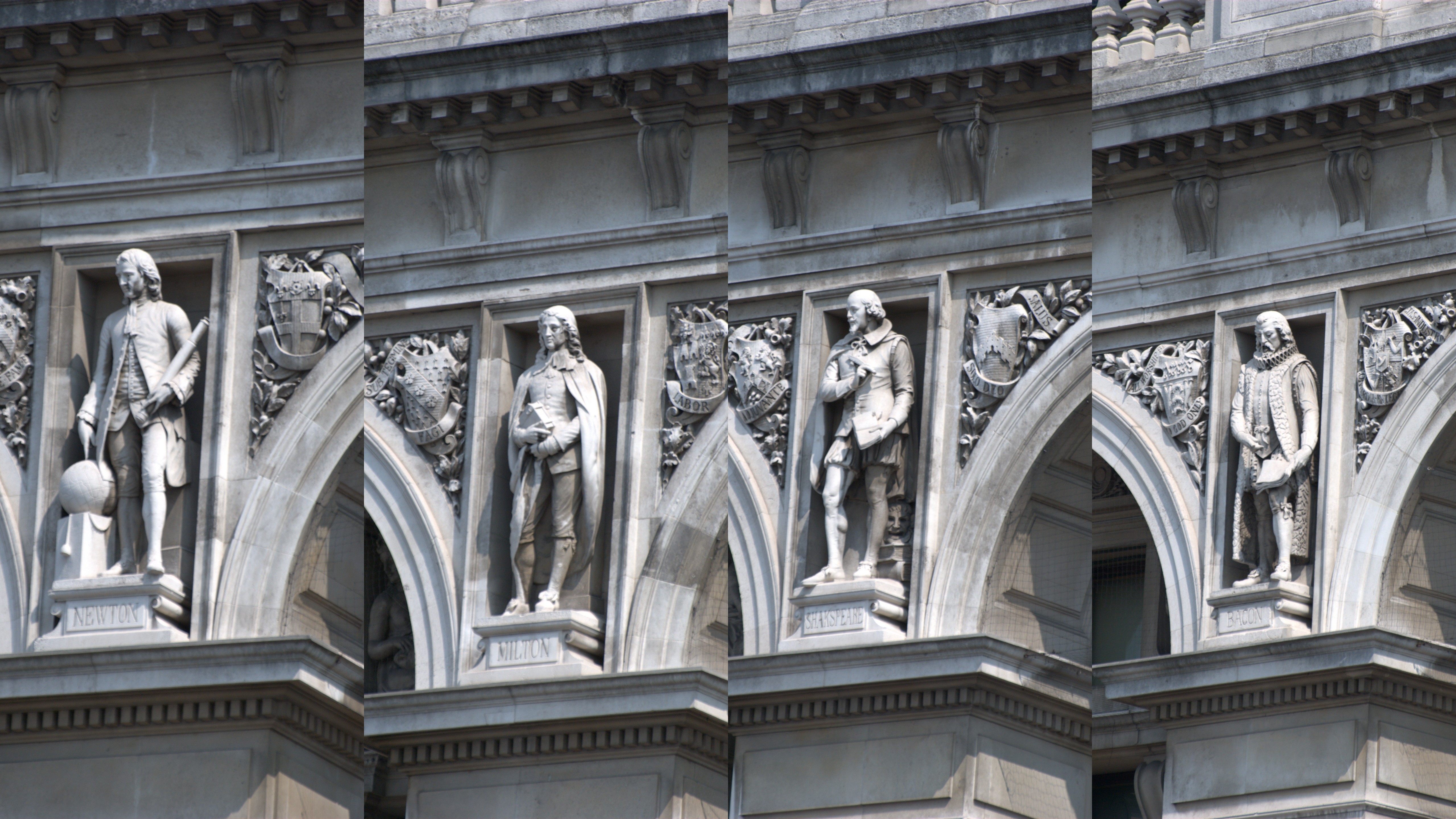 The City of London School in its present form was founded in the 19th century. Its ultimate origins are far more ancient, beginning with a bequest of 1442 (by the City's Town Clerk, John Carpenter) which was used to fund education for boys in the City. The arrangement was placed on a more formal, structured footing in 1834 and the school's first location, a Gothic building by James Bunstone Bunning in Milk Street, hosted 400 pupils. Uniquely for the time, it included boys of non-Church of England confessions. The school was also innovative in its emphasis on scientific and even commercial subjects.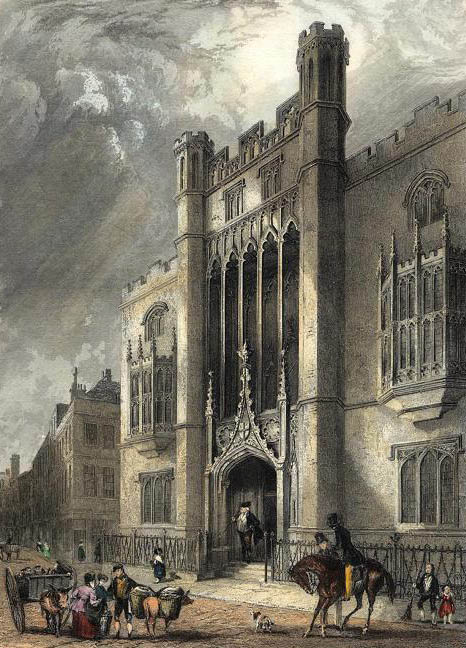 As the School grew, it required ampler accommodations and the building on Victoria Embankment is the result.  The latest move came in 1986, to a new facility just half a kilometre to the east, also on the river.  In 1991, the buildings was 'restored' and included in the huge development that houses JP Morgan.  It is now used as a conference and events centre for that bank.