52-56 Leadenhall Street & 105-106 Fenchurch Street, EC3
Built:  1919-1921
Architect:  Marcus Evelyn Collins, Owen Hyman Collins, Leo Sylvester Sullivan
Location:  Leadenhall and Aldgate
Listing:  Not listed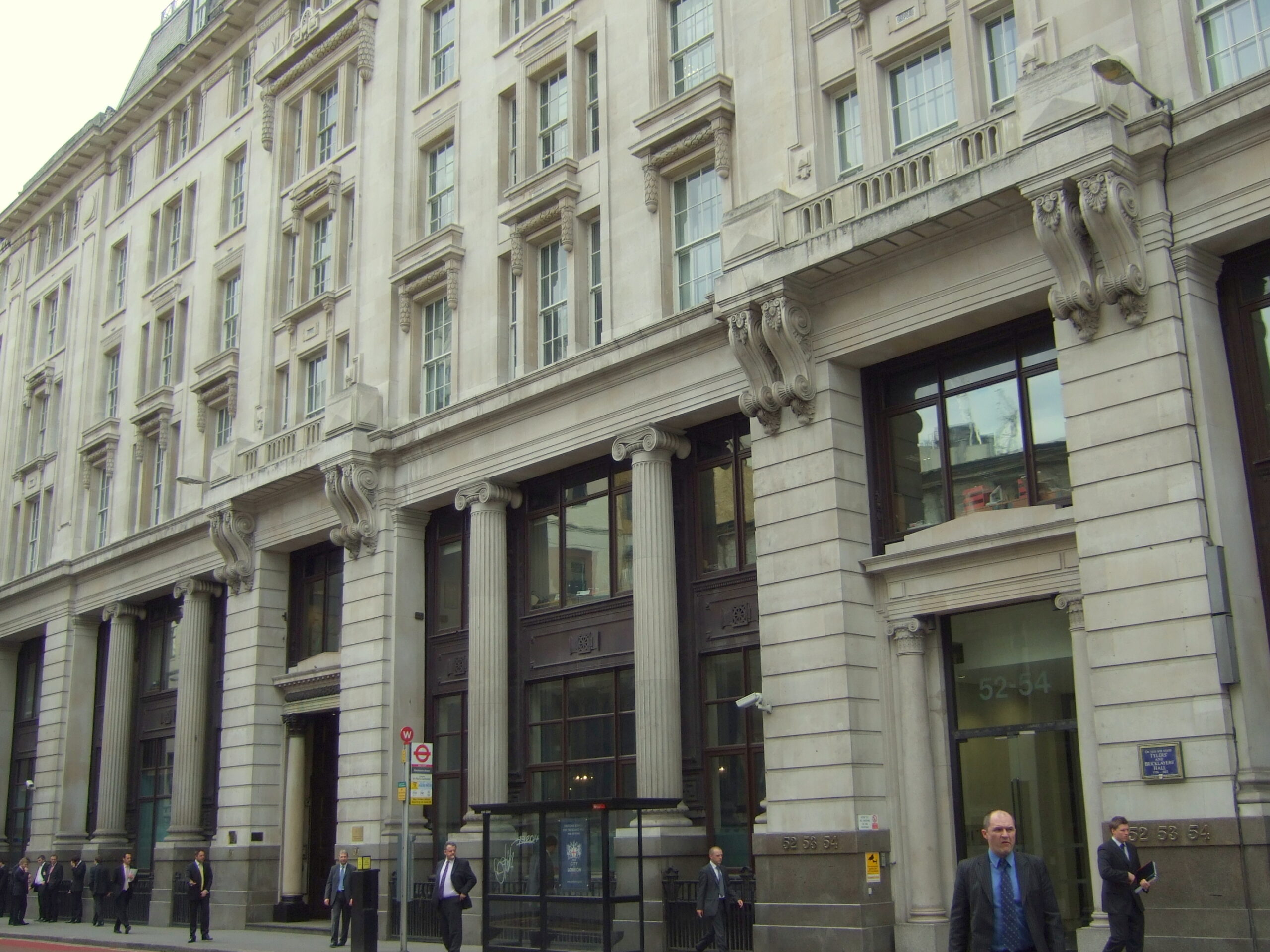 This large office building was erected as the London offices of the Furness & Withy shipping conglomerate. A plaque on Furness House states that the Tylers' and Bricklayers' hall stood on the site until 1883. While somewhat of a big, tall wall, the Leadenhall facade is successfully relieved by the movement and detail on what is essentially a two-dimensional massing.
The rhythmic composition of the ground floor is established by the alternation of a giant hexastyle order of fluted Ionic columns and channel-jointed piers that contain the main entrances and subsidiary Ionic columns. These have full but undecorated entablatures. Note the use of bronze panelling to provide some solidity to the massive window openings. Above the entablature of the lower colonnade, the subdivision between projecting and recessed bays is extended upward. Windows are encased by strongly moulded surrounds and there is a repeated use of laurel garlands as a decorative device.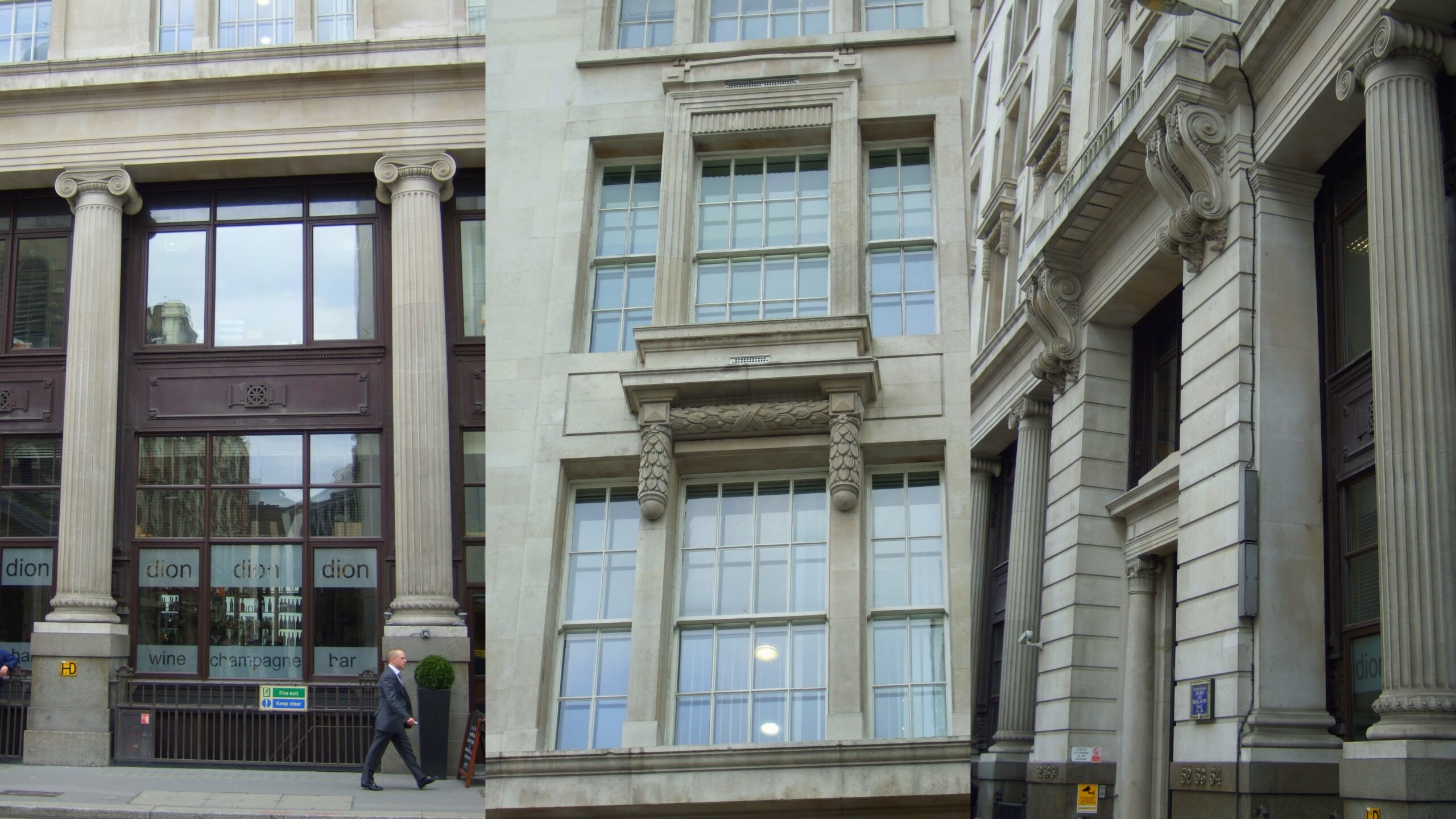 The shorter, secondary, Fenchurch Street elevation was finished in 1923 (M. E. Collins and his son Owen Hyman Collins). To some extent, it presents a more composition than the Leadenhall aspect. Despite the presence of two large, industrial openings, the two bottom storeys achieve a sense of solidity thanks to banded rustication (the first floor also sporting well-mannered aediculation of the central windows).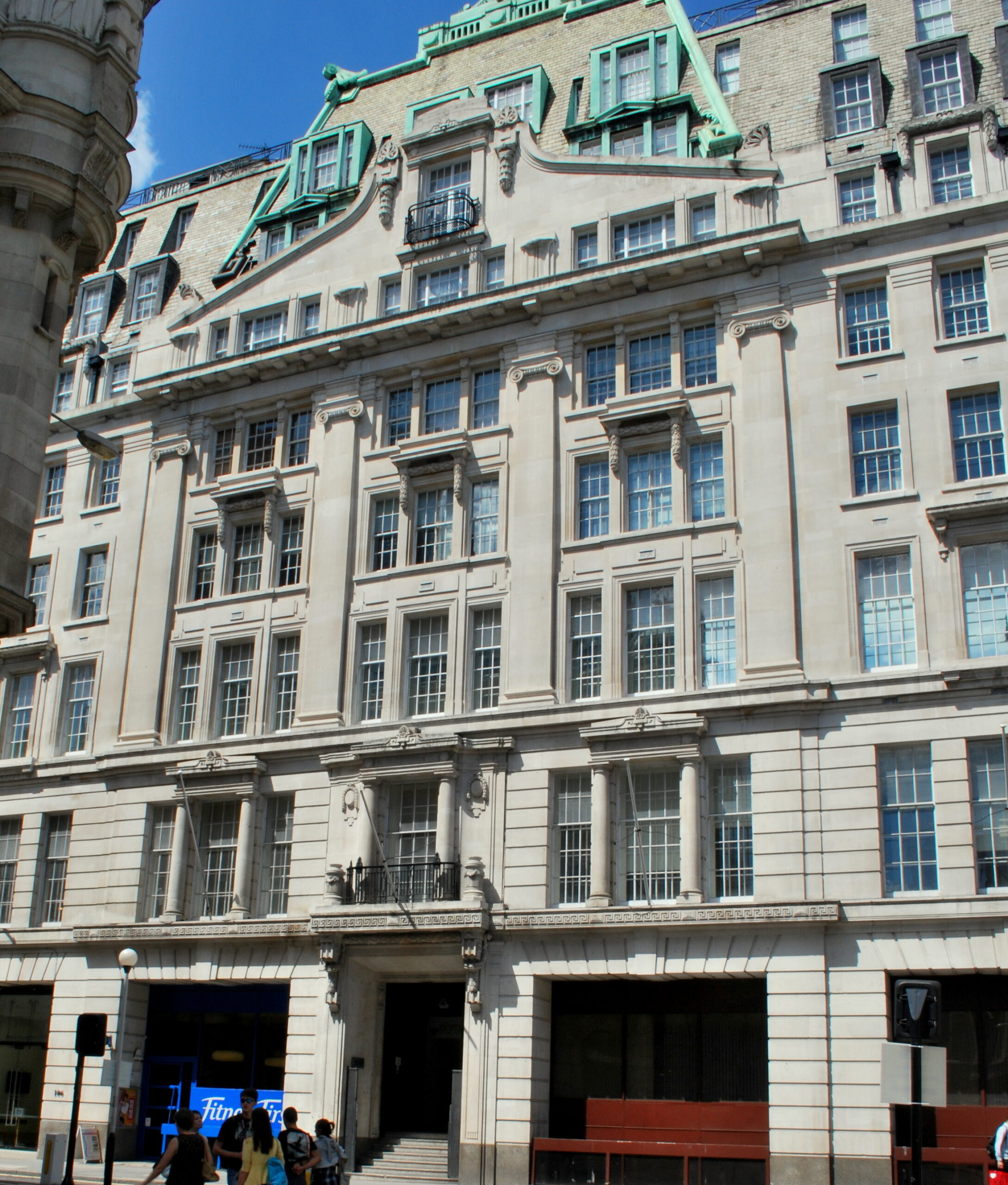 The three successive storeys are defined by a tripartite organisation of windows and a colossal order of engaged Ionic pilasters. The attic storey then tapers into a sort of modified pediment. The mansard roof here is superior to many such features found in the City (usually tacked on ex-post to conceal building plant), partly thanks to attractive copper flashing and detailing. The interior of Furness House has been entirely altered and it should be a matter of some concern that the exterior benefits from no preservation or listing protection at the time of writing.
Furness, Withy & Co. was founded in 1891, joining the Furness Line (founded by Christopher and Thomas Furness) with the shipbuilders Withy. Through growth and acquisitions, it became a significant shipbuilder and one of the largest shipping lines in the British Empire and therefore the world. Based in Hartlepool, its London offices were first located in Billiter Street (also known as Furness House) and, from the 1920s, at this large location. After their 1980 takeover by a Hong Kong firm, Furness' ship holdings were gradually disposed of and what remains of the firm no longer resides here.