22-28 Eastcheap, EC3
Built: 1885
Architect: George Edwards
Location: Eastcheap
Listing: Not listed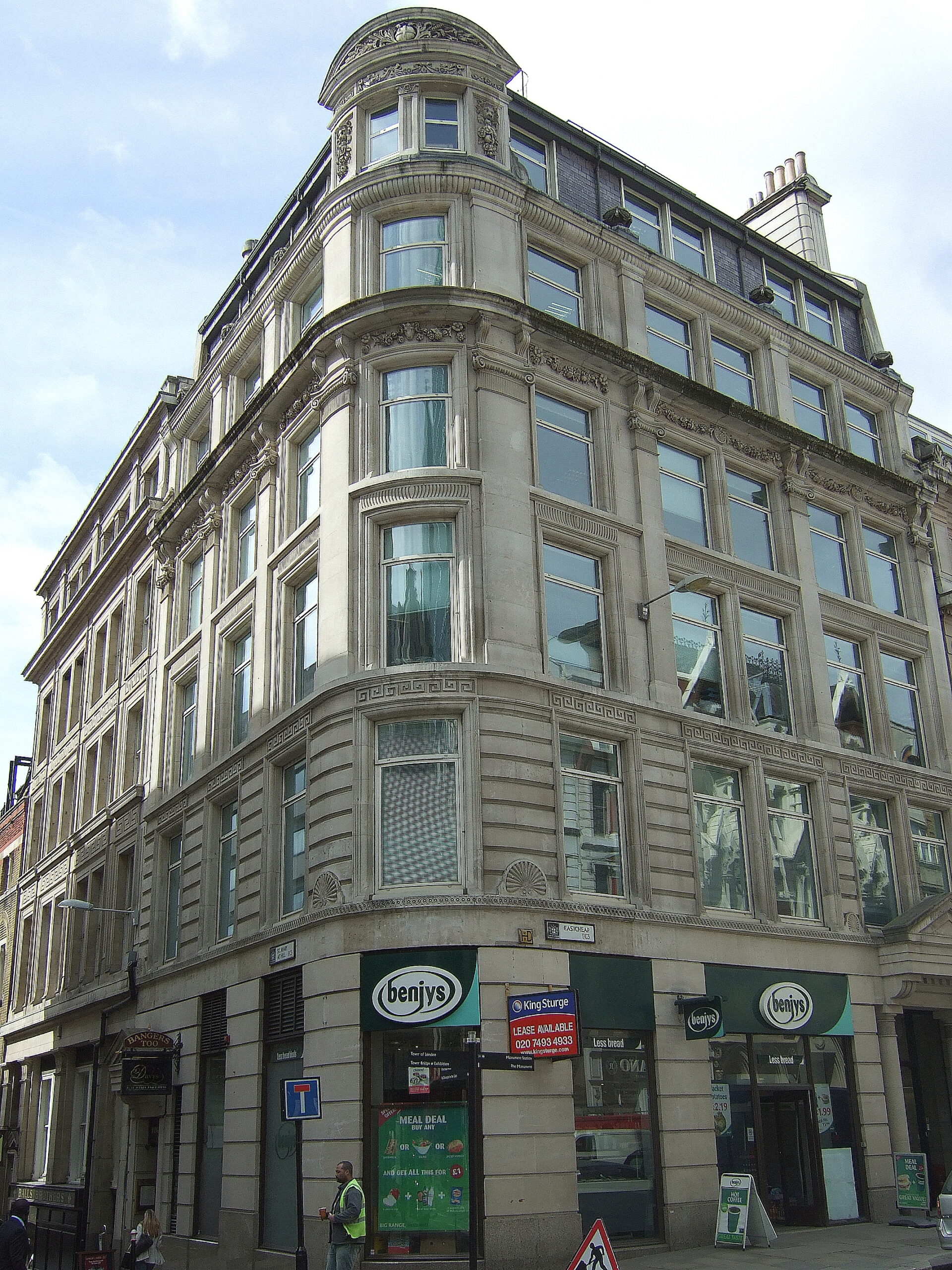 Located at the corner of Eastcheap and St Mary-at-Hill, next door to Peek House, this is a relatively modest building with little history associated with it. Yet, it is a good example of average, late-Victorian architecture that injected considerable gentility of style on a very workaday programme of general-purpose offices. Once we get past the curiously top-heavy entablature supporting main entrance's pediment, we are rewarded with palmettes, subtle Greek-key and scrolled mouldings, moulded frame windows and segmented rustication on the second storey. The following two storeys feature a giant Ionic order of corner-volute pilasters, with a garlanded frieze and modillions above each pilaster supporting a cornice. The attic storey is also enriched by mouldings along each edge. The rounded corner, at the top, terminates in a convex, segmental pediment at the mansard roof level.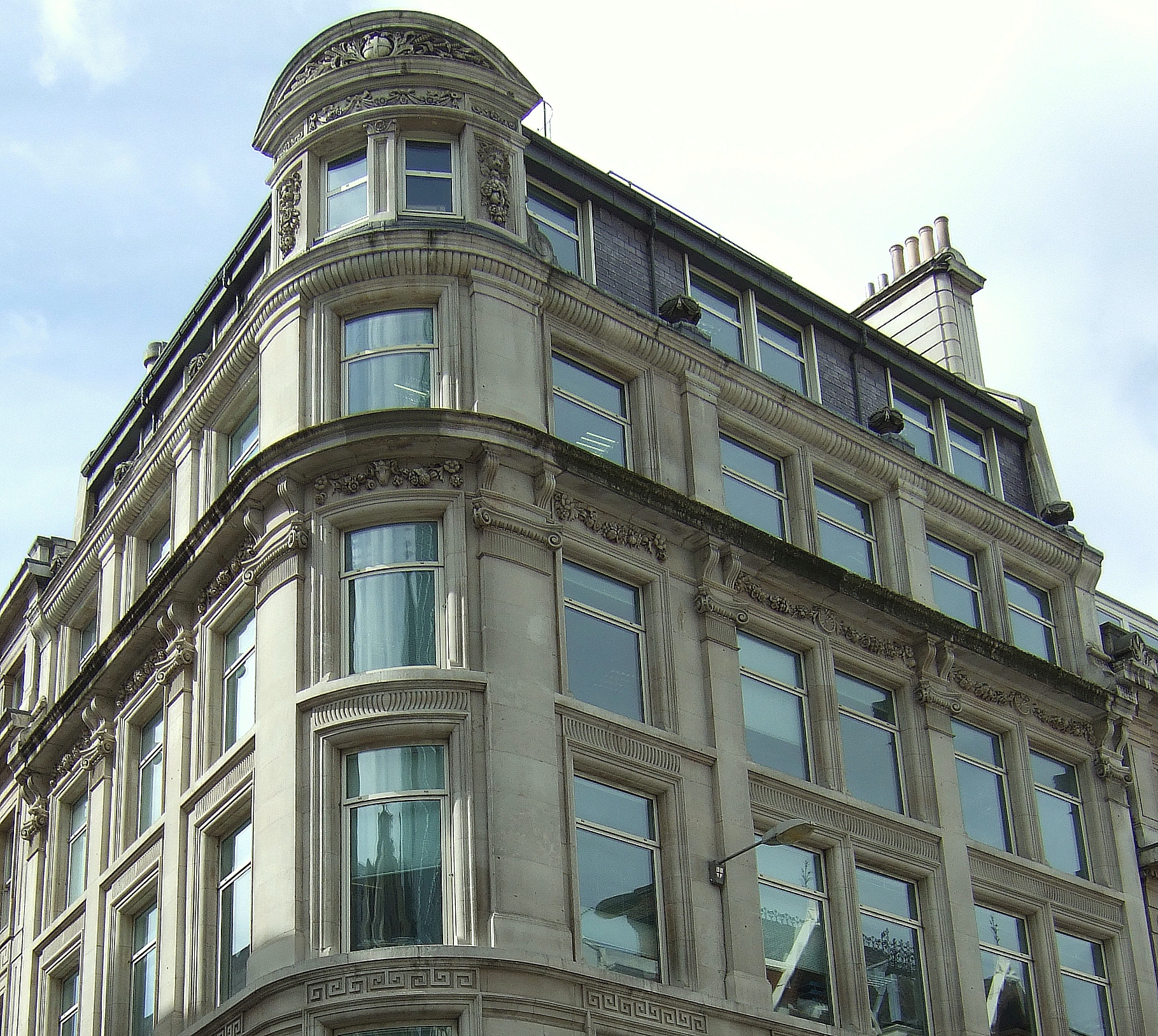 Not much is shown in documentation about this building, besides the brief entry in Buildings of England. The Goad Map of 1887, soon after the building's completion, shows this as 'Eastcheap House' and we have retained that title. Like the building at 14-16 Eastcheap, it is likely to have been built and used as a mixed-use, speculative office development. The address is shown variously as 22, 22-24 and 22-28 Eastcheap.