20 Eastcheap, EC3
Built: 1883-85
Architect: Alexander Peebles
Location: Eastcheap
Listing: not listed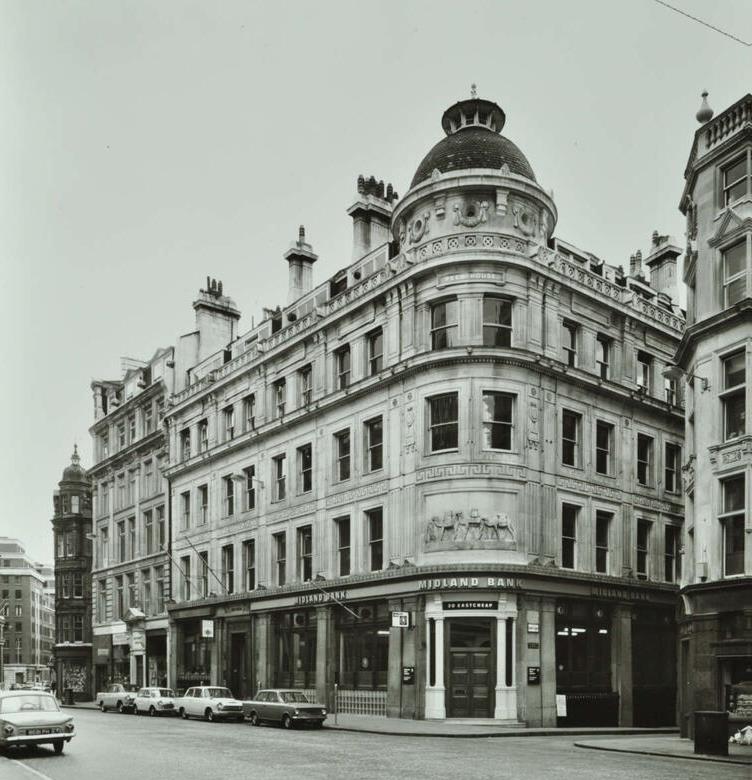 Following the widening of Eastcheap, a number of new commercial premises were built on the south side of the street, including Peek House.  With its generous fenestration and simple massing this building is typical of quality head offices of this period but the low-relief detail is more restrained than was often the case.  In terms of articulation, the two outstanding features are the corner tower terminating in a drum dome with swags and anthemia as well as the contrasting stone finish on the ground floor.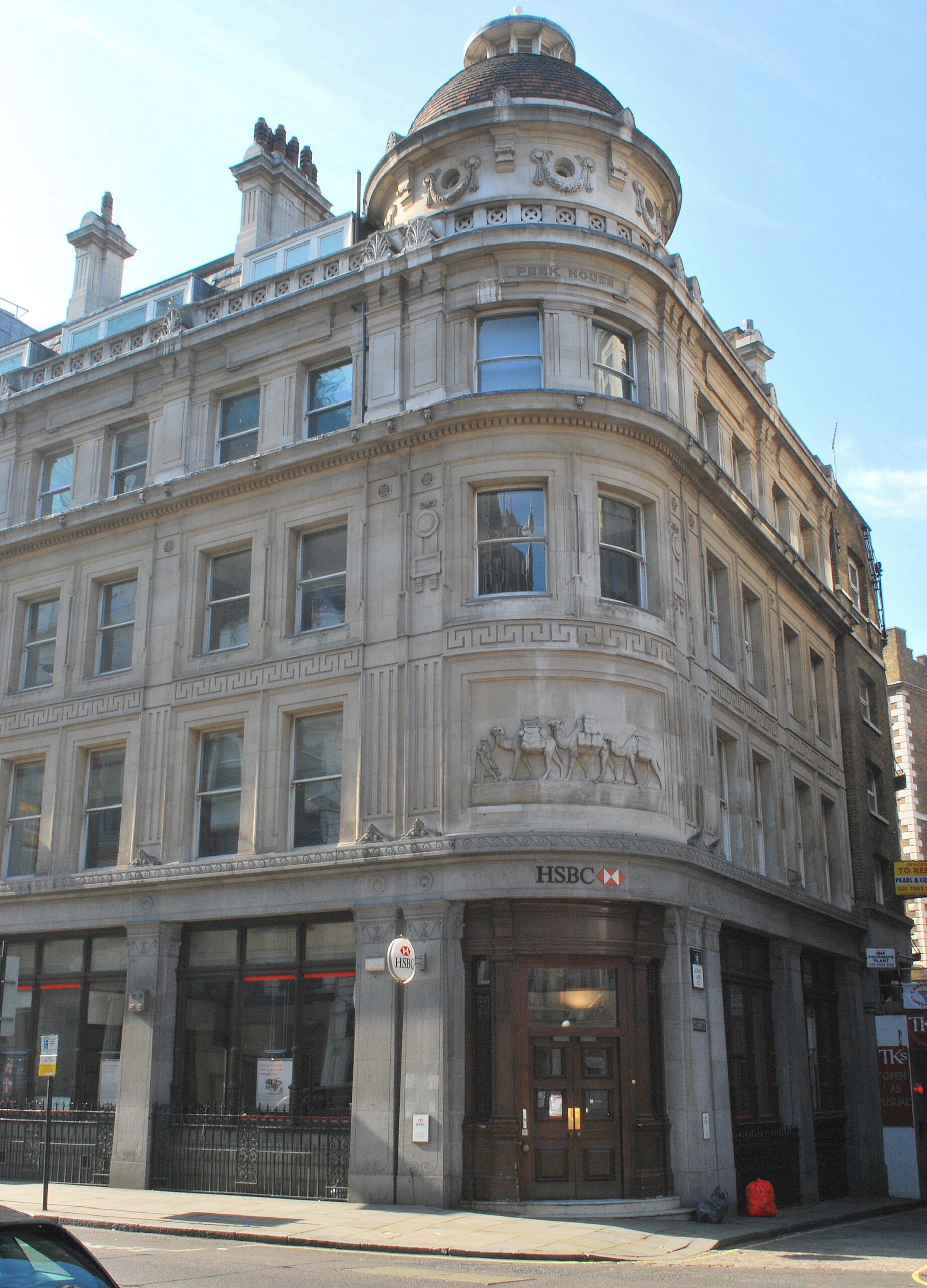 Detail-wise, we would point out the carving over the corner door (see below), the Vitruvian scroll on the ground floor cymatum, the modified Greek key on the first floor frieze and the Egyptian-inspired capitals on the ground-floor pilasters.  The attic storey entablature and parapet are particularly well-wrought.  The most obvious and remarked upon detail is the fine carving of a camel caravan fetching tea, coffee and spices; the trademark image for Peek Brothers.  It was executed by William Theed the younger whose other works include statuary on the Albert Memorial.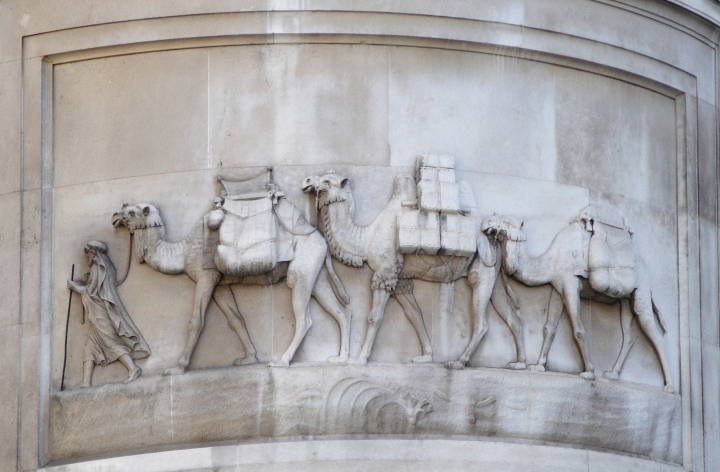 Peek Brothers was a firm of tea, coffee and spice merchants founded in 1823 and initially led by Richard Peek, a noted abolitionist and philanthropist. This building was constructed later, for his nephew Sir Henry Peek.    The symbol of the tree camels was the trademark of the company.  The firm flourished, especially after the repeal of the East India Company's monopoly of the Indian tea trade (1835).  As the firm evolved, it eventually became Peek Brothers and Winch, which lasted until 1958.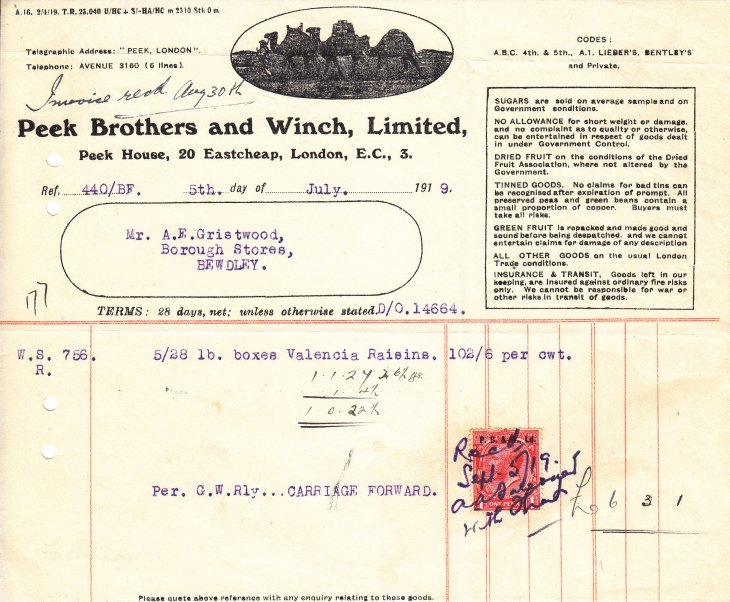 In addition to Peek House, the firm once owned nearby warehouses down Lovat Lane and St Margaret-at-Hill.  What looks like an extension of 6 bays with a pedimented doorcase along St Margaret at Hill repeats the theme of Lotus-incised capitals and a fretwork frieze but with different fenestration and other details.