41-42 Threadneedle Street, EC2
Built:  1902,  extended in 1957
Architect:  John McVicar Anderson  (extension by Waterhouse & Ripley)
Location:  Threadneedle Street
Listing:  Grade II  (1977)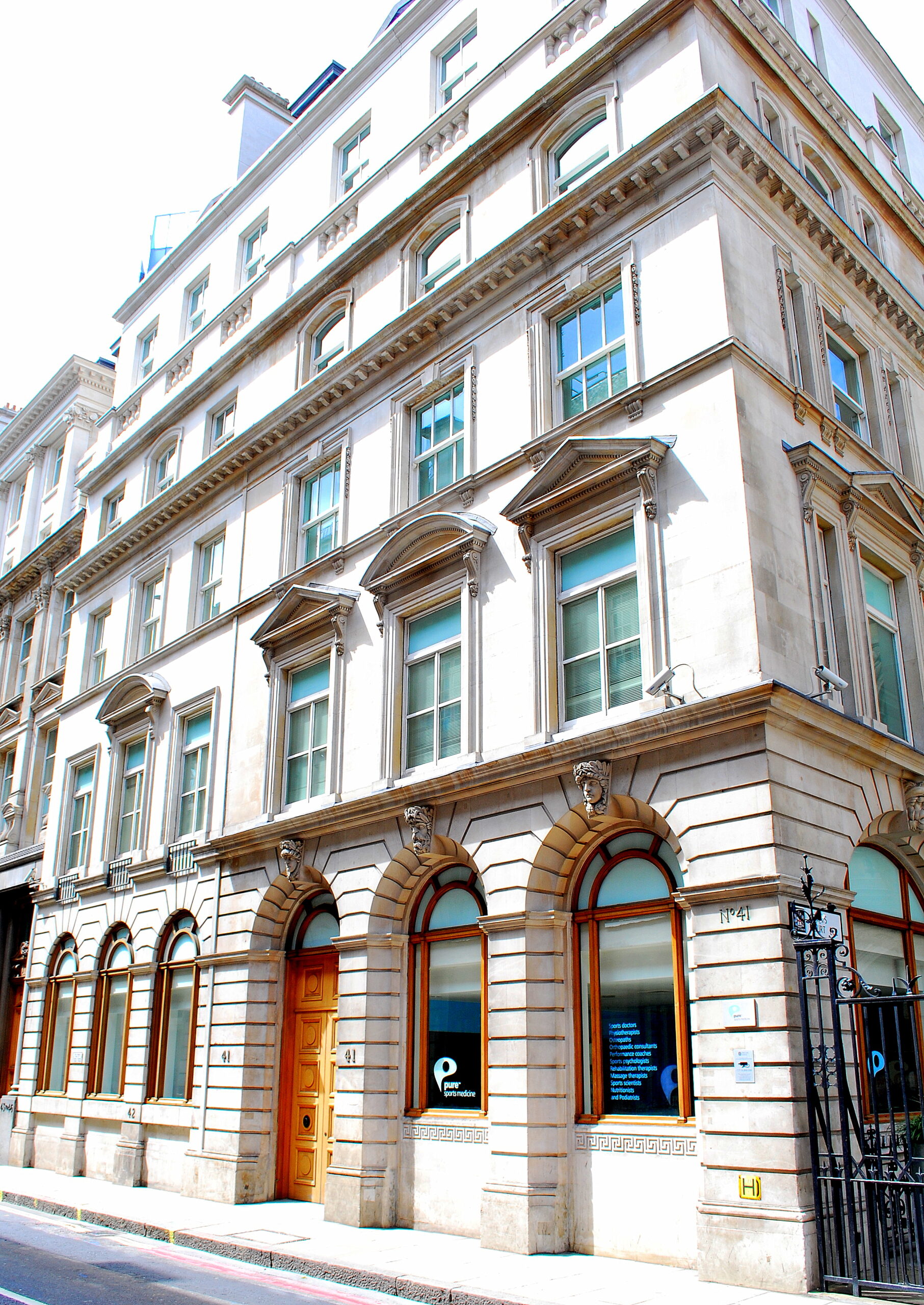 This refined, yet very approachable building benefits from its position next to the front court at No. 40 (Adams Court). It is also an interesting example of a successful 20th century extension (by Waterhouse & Ripley, in 1957). The corner, eastern portion (N. 41) has three window bays on Threadneedle Street and an equal number on the courtyard side. It is an elegant Edwardian conversion of a standard City lot. The western extension (N. 42) added three further window bays. Though distinguishable by details such as the shallower segmental window recesses on the ground floor and simpler window framing on the second and third storey, the addition blends in extremely well with the older structure.
Perhaps the only 20th C. detail that does not convince is the arrangement of undersized balcony grilles, but that is nit-picking an otherwise worthy effort at aesthetic continuity and conservation. The channelled-faced ground floor, where the vigorously scalloped 1902 arches provide a nice sense of depth and movement, is followed by plain ashlar storeys with soberly pedimented windows at the piano nobile and a similarly restrained cornice. Note the crisp baroque entrance on Adams Court.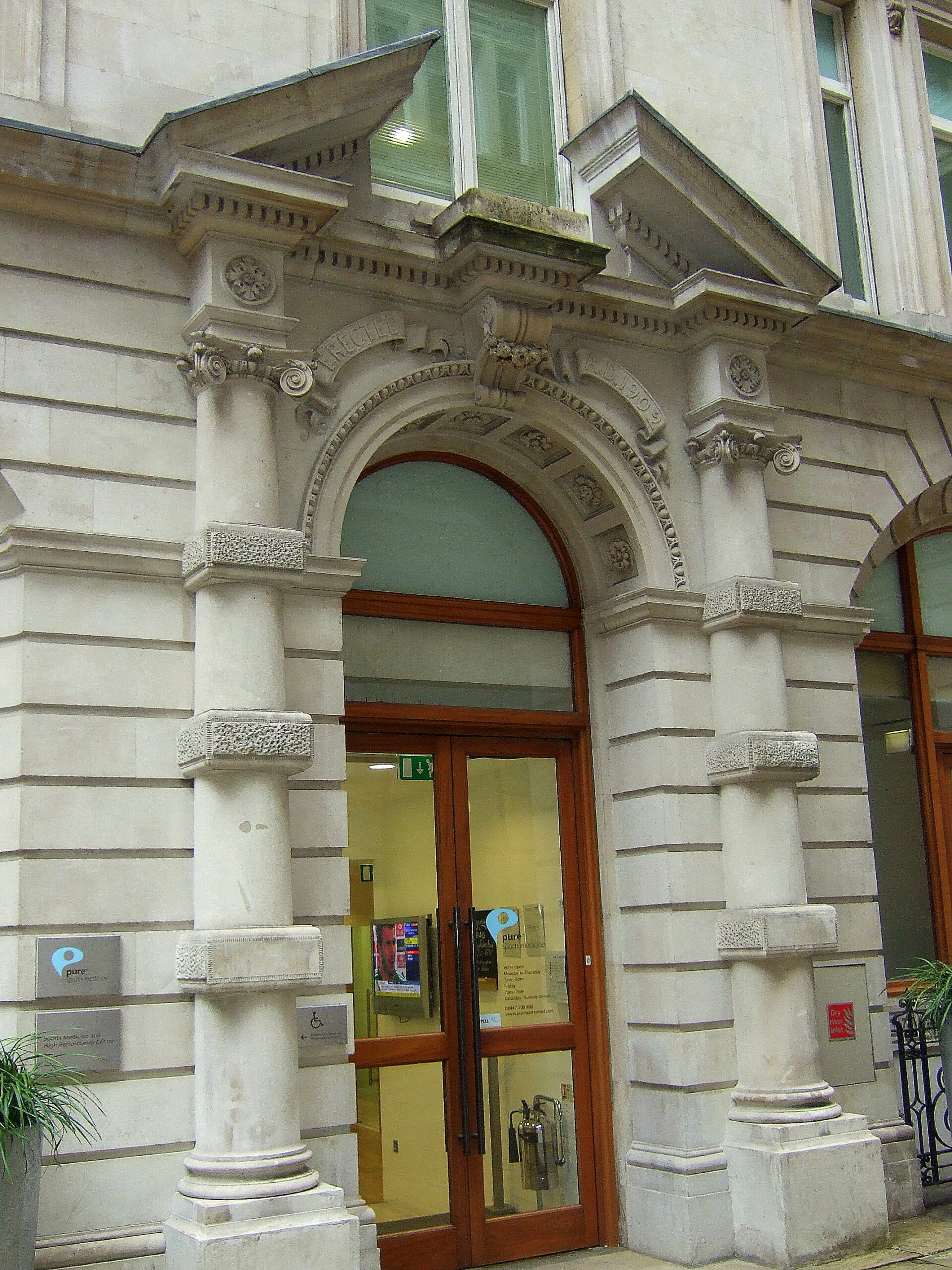 The original client for the 1902 building was Eagle Insurance, which was headquartered in Pall Mall but had a large City branch here. Note that this address is shown in company circulars prior to the building's construction, in 1902. Eagle Insurance Company was founded in 1807 to sell fire and life assurance "at a meeting of merchants, bankers and traders at Cole's Coffee House, Ball Court, Cornhill." Initially led by Sir William Rawlins, it grew significantly under the leadership of Charles Jellicoe. It was acquired by British Dominions General in 1916 and eventually became part of the Eagle Star Insurance company.