37-41 Gracechurch Street, EC3
Built:  1914-1920
Architect:  F R Gould Wills
Location:  Gracechurch Street
Listing:  not listed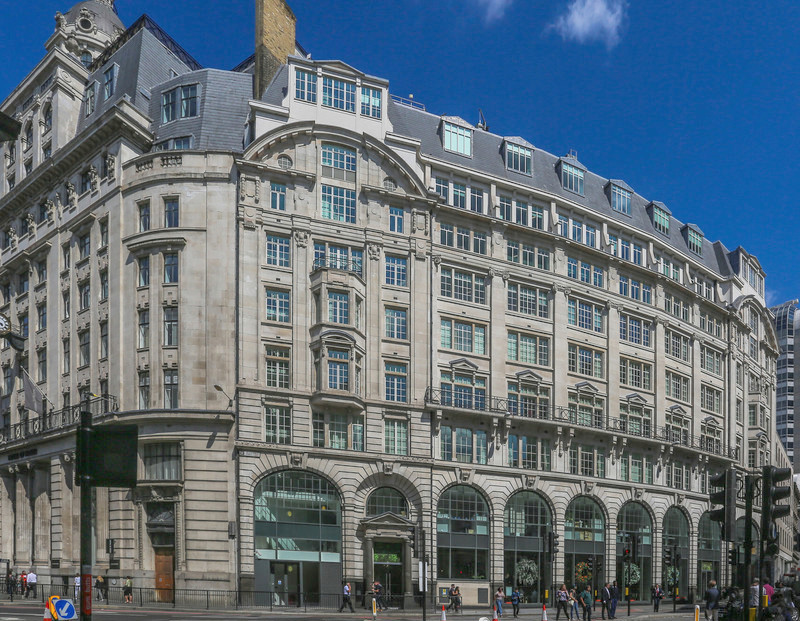 This is an imposing building with a finely detailed, curved façade at a prominent location on the junction between Gracechurch Street, Eastcheap and King William street. Nonetheless, in a setting like the City of London an edifice of this sort can easily go virtually unnoticed. When one digs a little deeper, in addition to its architectural qualities, what emerges is a fascinating back story.
Architecturally, besides the convex facade, the most noticeably feature of the Gracechurch Street aspect is the formality and complexity of the composition achieved despite the absence marked articulation. In other words, there are no large projections, recesses or setbacks; the only significant protuberances being the bay windows on the fourth and fifth storeys of the later antae. Nonetheless, the various elements are clearly delineated.
The ground floor and mezzanine are unified by channelled rustication and a cornice supported by corbelled keystones. The bay windows, thin pilasters and, especially, the segmental broken pediments set the two antae apart from the main body. The latter features more classically proportioned Ionic pilasters . The fenestration is plentiful and rather varied in form without creating an eclectic effect.
The current building, like all large City projects, amalgamated several smaller existing premises. 19th C. directories list diverse tenants including pen manufacturers, printers and tailors on this site. In 1914, construction began for an ambitious office building which, due to the war, was not completed until 1920. Those historical details are commonplace, but the commissioning client, The Commercial Bank of London, was anything but.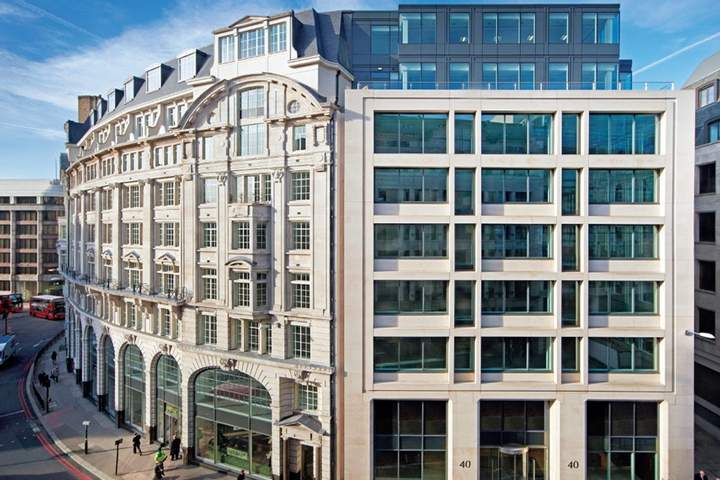 The Commercial Bank of London should not be confused with an earlier entity by the same name, founded in 1840, which was later absorbed by the London & Westminster Bank (a predecessor of NatWest). The one associated with this building, which later became the Commercial Corporation of London, was one the myriad high-profile but ultimately flimsy enterprises created by the flamboyant company promoter, entrepreneur and fraudster Clarence Hatry. It is indicative of Hatry's business practices that The Commercial Corporation was wound up not long after it occupied its rather grand premises on Gracechurch Street. Following that debacle, the building was acquired in 1923 by the Bank of British West Africa which was one of the constituent parts of what is currently Standard Chartered Bank.