14 New Bridge Street, EC4
Built: 1802-1808
Architect: James Lewis
Location: New Bridge Street
Listing: Grade II* (1950)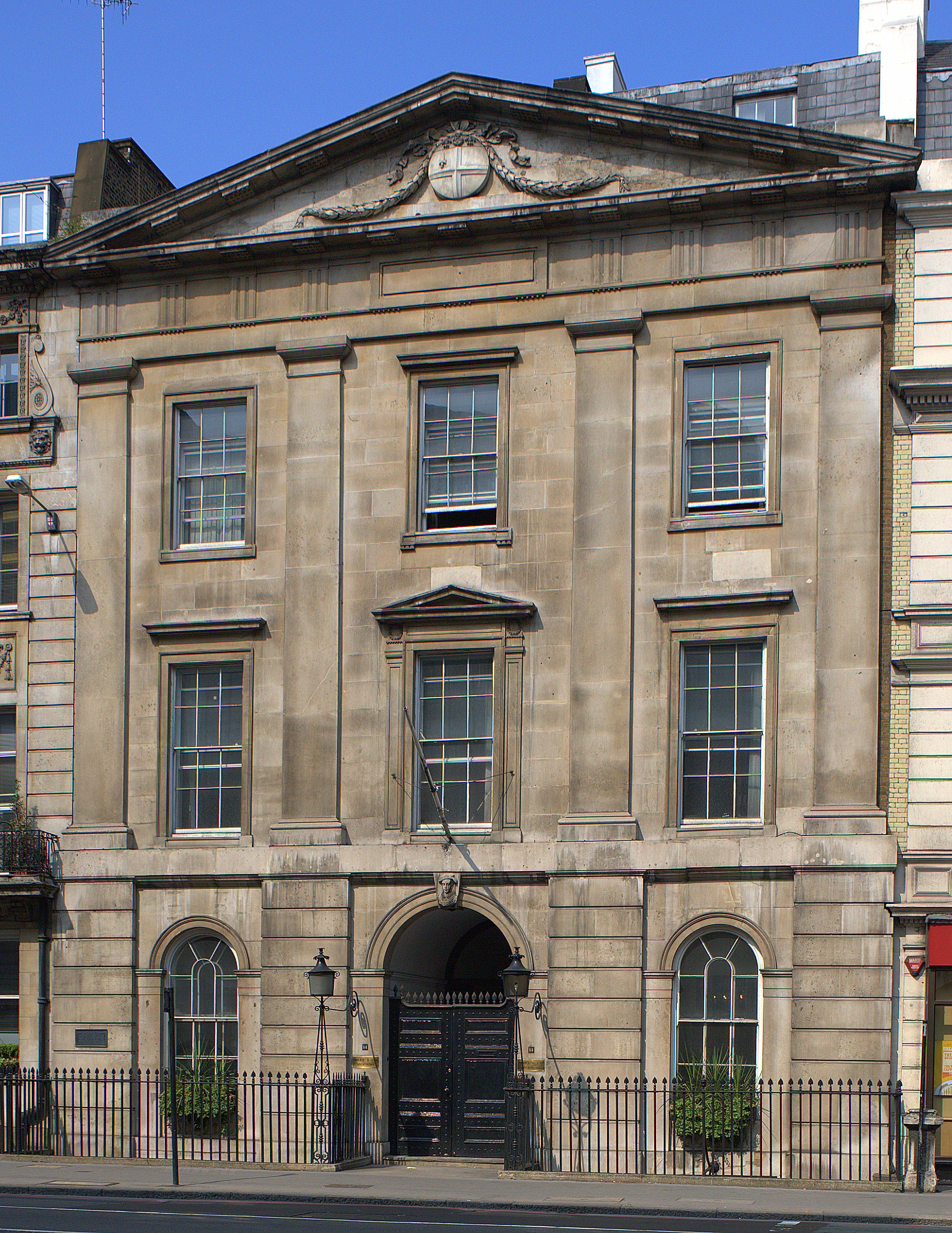 In the middle ages and early modern era, two major complexes defined the area circumscribed by Fleet Street to the north, Temple Inn to the west and the Fleet River to the east: the Whitefriars' Priory and Bridewell Palace. The palace was built in 1510 by Cardinal Wolseley and taken over by 1515 to serve as a royal palace (under Henry VIII). Edward VI, donated it to the City to house homeless children and serve as a women's prison as well. A hospital and a school eventually also occupied parts of the site. Rebuilt after the great fire, Bridewell underwent significant subsequent renovation, including a wholesale reconstruction of the east range (facing New Bridget Street) in 1802-1808. Most of the existing structures were demolished in 1863-1864, with the school moving to Surrey and the female prisoners to Holloway Prison. The gatehouse, which by this time mostly contained the offices of Bridwell Hospital, was retained after the demolition.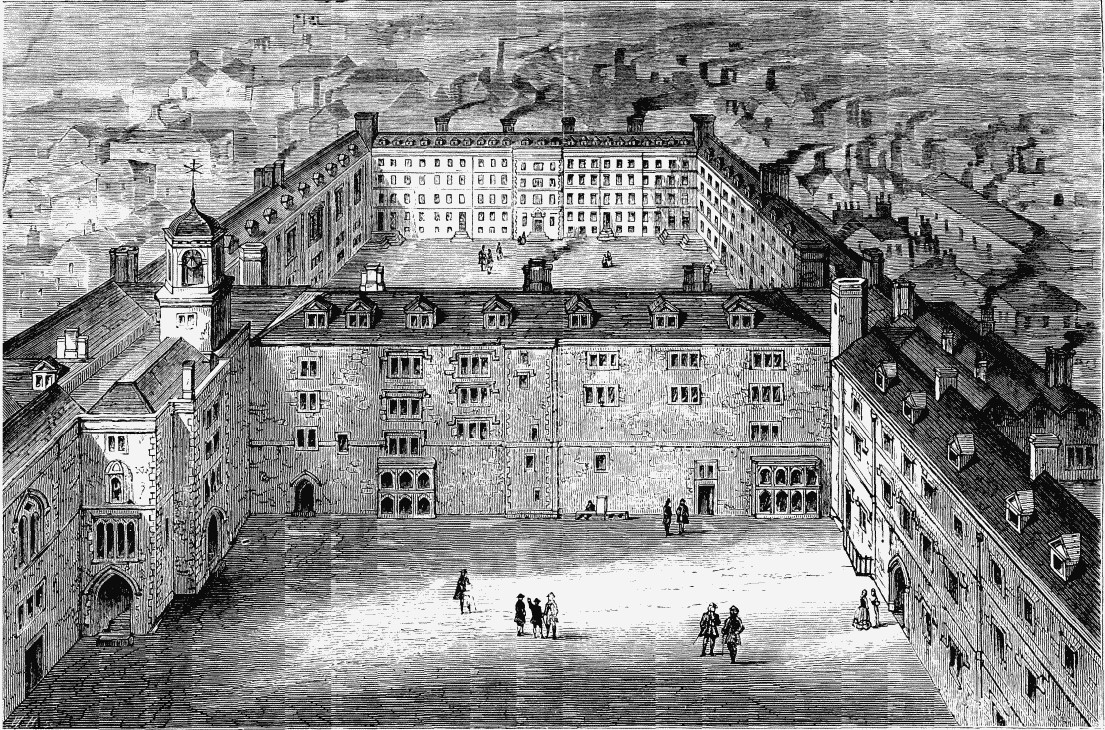 The facade of the Bridewell gatehouse is of exemplary simplicity and restraint. A modestly channelled rusticated ground storey features the main entrance gateway and two segmental windows with a subsidiary Doric order. Above it are two further storeys, unified by a giant Doric order of rather plain engaged pilasters and above it all is a triangular pediment with the coat of arms of the City of London as the only carving in the frieze. The proportions and plain detailing also follow the best early Renaissance / Neoclassical tradition, which achieved fresh popularity at the turn of the 18th and 19th centuries. The keystone in the main arch features a mask commemorating Edward VI.