Guildhall Yard, 23 King Street, EC2
Built: 1905
Architect:  not recorded
Location: Gresham Street
Listing:  Not listed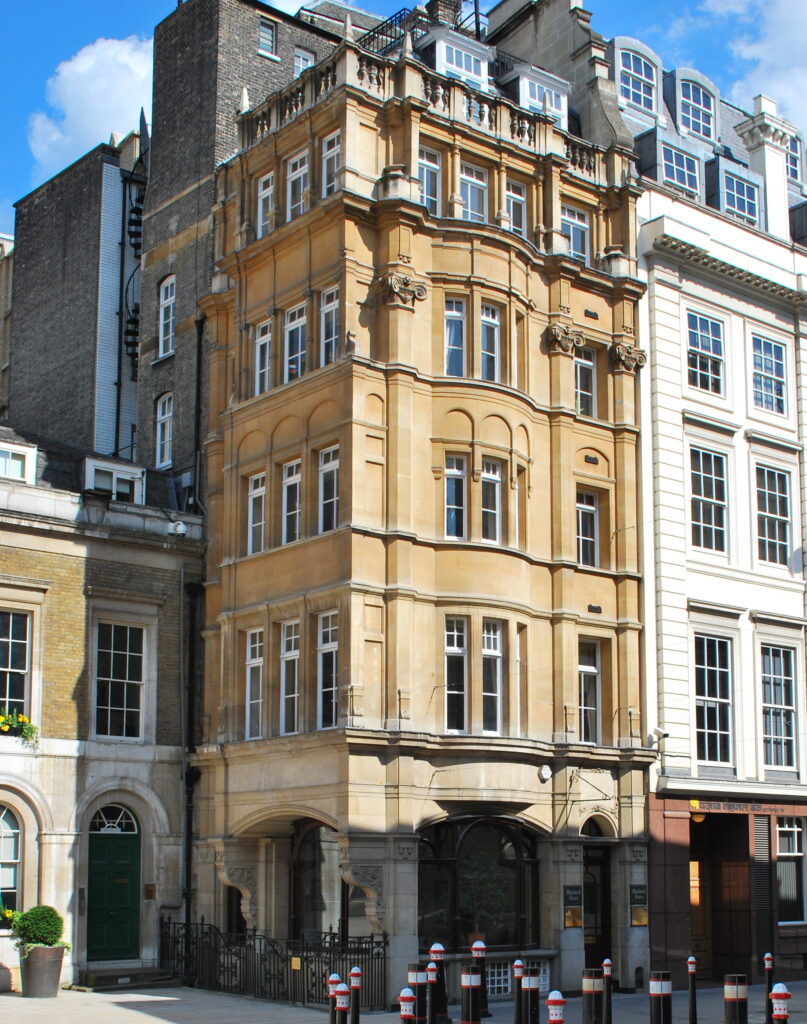 This building's style is early French renaissance with idiosyncratic elements like the Ionic capitals on engaged octagonal pilasters, a bowed central bay and an attic storey with a subsidiary Tuscan order and surmounting balustrade. Despite the rather mixed effect, like many smaller City buildings, Blackwell House has peculiar charm and benefits from its picturesque position next to the Guildhall and St Lawrence Jewry. Lastly, the honey-coloured stone is unusually warm in colour.
This gracious Edwardian building derives its name from Blackwell Hall, which stood nearby from the 13th/14th century to 1820, when it was removed to make room for the nearby Guildhall Courts of Law. It had long stood as a marketplace for the international trade in wool and cloth and its factors essentially controlled this trade into the first half of the 18th century, despite protests from artisans in the clothiers' and drapers' guilds.