32 and 34-35 Farringdon Street, EC4
Built: 1921-22
Architect: Victor Wilkins
Location: Farringdon
Listing: Not listed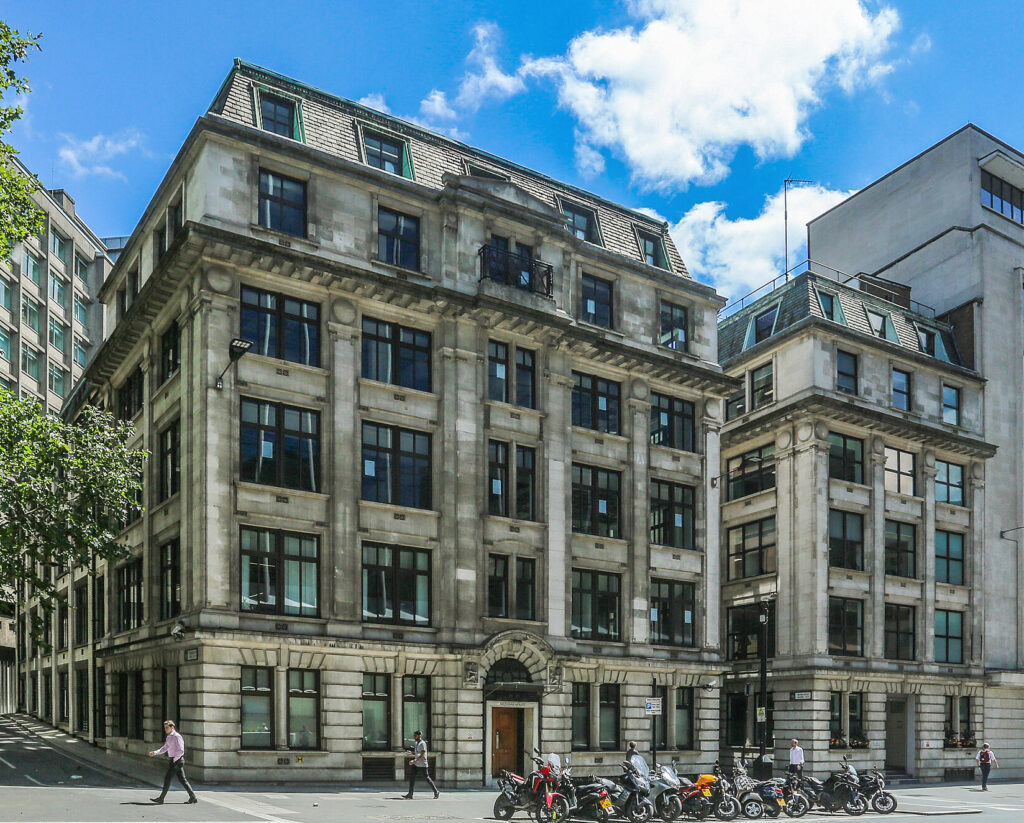 The former offices of Babcock & Wilcox consist of twinned, stripped classical buildings on Farringdon Street that flank the narrow Newcastle Lane. At the time of writing this article, they were scheduled for demolition as part of a scheme that will also replace the rather forbidding Brutalist pile at 14-21 Holborn Viaduct. The two components of the 1920s complex match in detail, with the left (north) building comprising five bays and the main entrance (n. 34-35, now called Meridian House) while the smaller one on the right (south) consisting of only three bays (n. 32). The Portland stone facing is limited to the facades and first two-three bays along the sides. The rest of the much longer returns are tiled.
The ground floor features deeply channelled rustication and window mullions in the form of Tuscan colonnettes. The astylar central entrance of n. 34-35 comprises a concave arcuated top that incorporates the ground-floor cymatium and is flanked by reliefs of two cherubs engaged in industrial activity.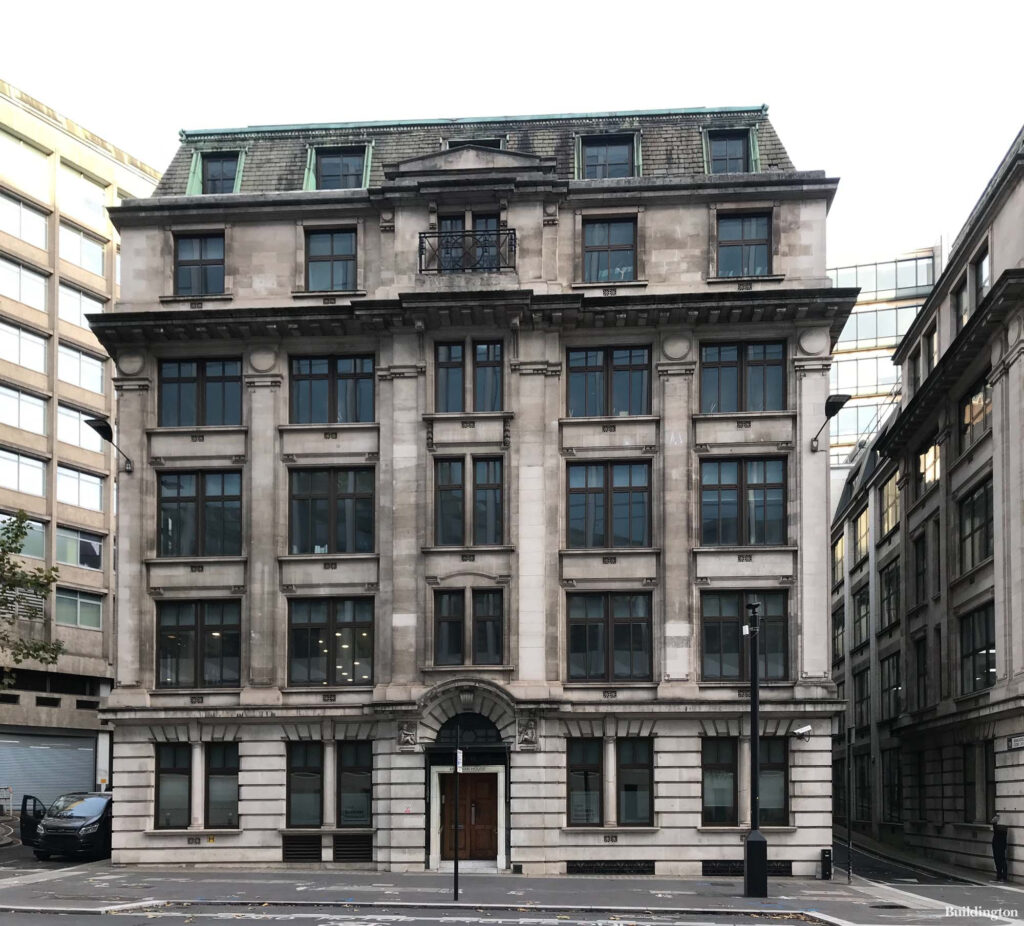 The intermediate storeys are fronted by classical piers of a giant, simplified Tuscan order over three floors. The simplified entablature features some flat disc mouldings and a prominent cymatium. There follow an attic storey and a mansard roof. The central section over the entrance projects slightly from the body but is otherwise undistinguished from the rest in terms of window framing.
The narrow blocks surrounding Newcastle Close (originally Newcastle Street and, in earlier maps, Cattle Street) consisted of a multitude of smaller buildings until the present edifices were erected.
This building was commissioned to be the London offices of Babcock & Wilcox, a company that endures to this day. Founded in the USA in 1867, Babcock & Wilcox were pioneers in the development of steam boilers and other machinery that powered much of the industrial revolution and maritime shipping, enduring from the age of steam all the way to the nuclear age and beyond. Their first international office was in Glasgow (1881) and the firm played as great a role in European industry as they did in the US. Having opened a London office in 1884, in 1891 Babcock & Wilcox Ltd. was incorporated in Britain, which became the base of its international business. B&W Ltd was first housed in Queen Victoria Street and, from the 1910s, at Oriel House, at n. 30 Farringdon Street.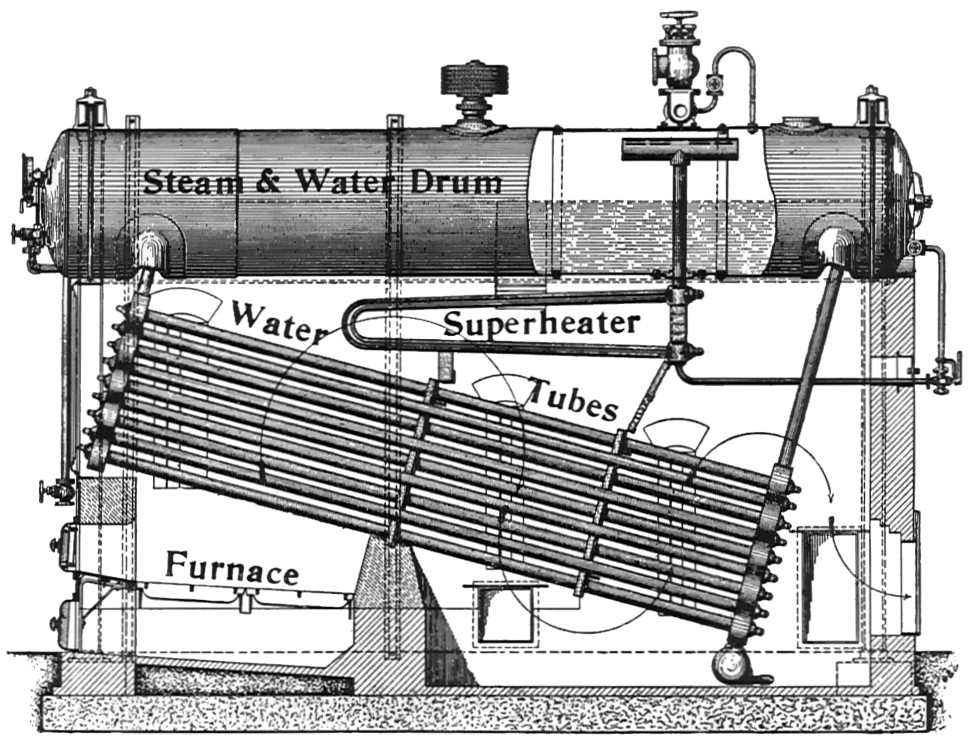 According to Wikipedia "B&W's list of innovations and firsts include the world's first installed utility boiler (1881); manufacture of boilers to power New York City's first subway (1902); first pulverized coal power plant (1918); design and manufacture of components for USS Nautilus, the world's first nuclear-powered submarine (1953–55); the first supercritical pressure coal-fired boiler (1957); design and supply of reactors for the first U.S. built nuclear-powered surface ship, NS Savannah (1961)."