43-47 Threadneedle Street, EC2
Built:  1890
Architect:  T. H. Smith
Location:  Threadneedle Street
Listing:  Grade II  (1977)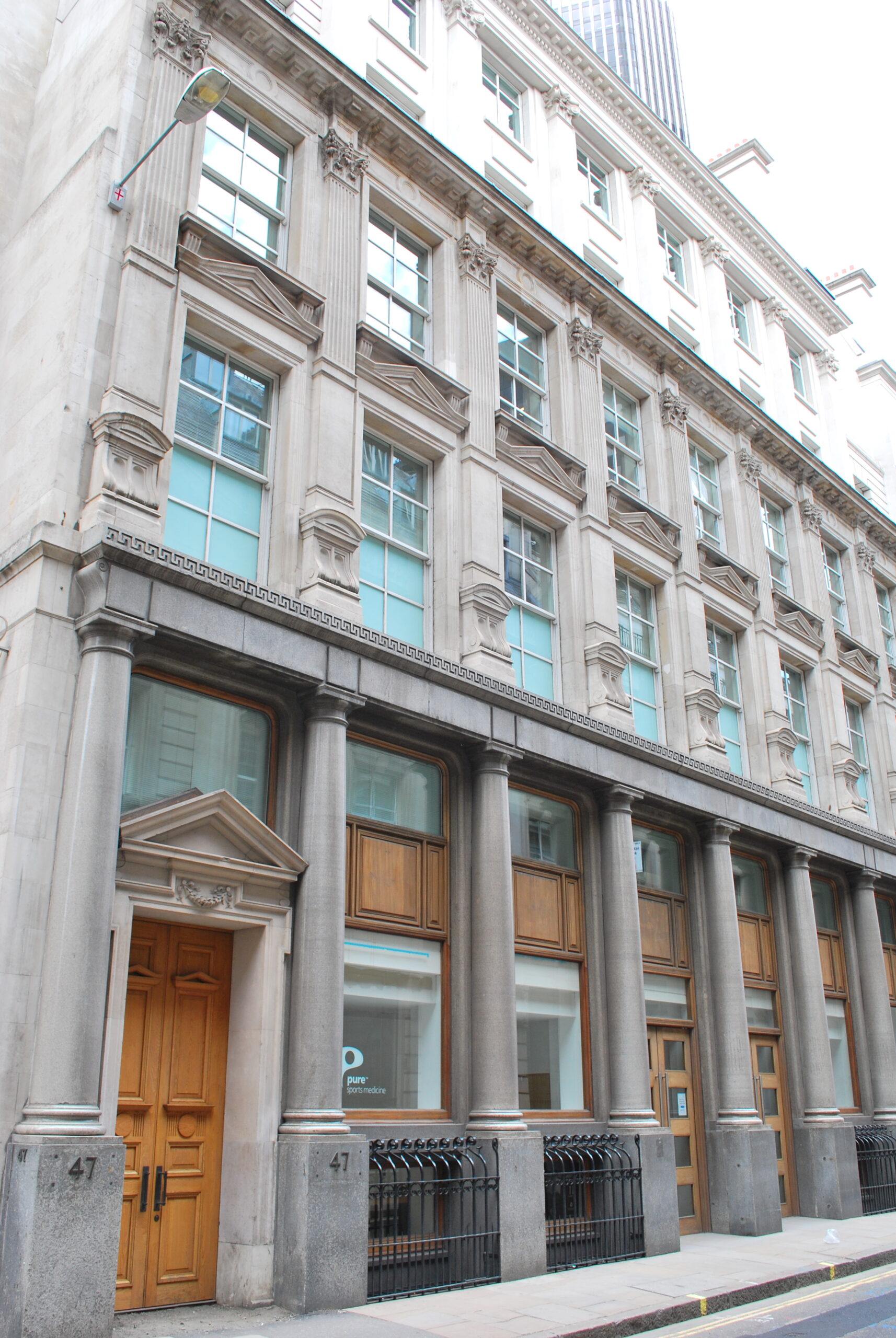 In 1890, a consortium of major British banks (Lloyds, National Provincial, Westminster) together with the Standard Bank of South Africa established a new bank with headquarters in London but business focused on Africa (Nigeria, initially). This date coincides with construction of the offices shown here, which knocked together several smaller buildings into a new edifice. African Banking Corporation eventually merged with Standard Bank in 1920.
Like the Westminster Bank building next door, the interior of the African Banking Corporation was entirely gutted as part of the Lion Plaza development, with the fine facade being retained. The ground floor features a lightly engaged Doric colonnade with a stripped entablature and pedestals, all in grey granite. The western entrance is aediculated with a triangular pediment and lugged doorcase.
The following two storeys, including the piano nobile of pedimented windows and another, slightly plainer floor, sport a Corinthian order of rather characterful pilasters. These begin with somewhat Mannerist brackets overlaying the dado and are then split into a lower, plain-faced section and a fluted segment above it. Based on period photographs, the attic storey above the first three floors is a later addition and the stone cladding there does look fresher. It is well-built in terms of rhythm and window framing. There is a further set of solid pilasters, here, and although the Ionic order should, classically, precede the Corinthian, the overall effect is in no way spoiled by this lack of academic rigour.