30-40 Eastcheap, EC3
Built: 1988-92
Architect: T. P. Bennett Partnership
Location: Eastcheap
Listing: not listed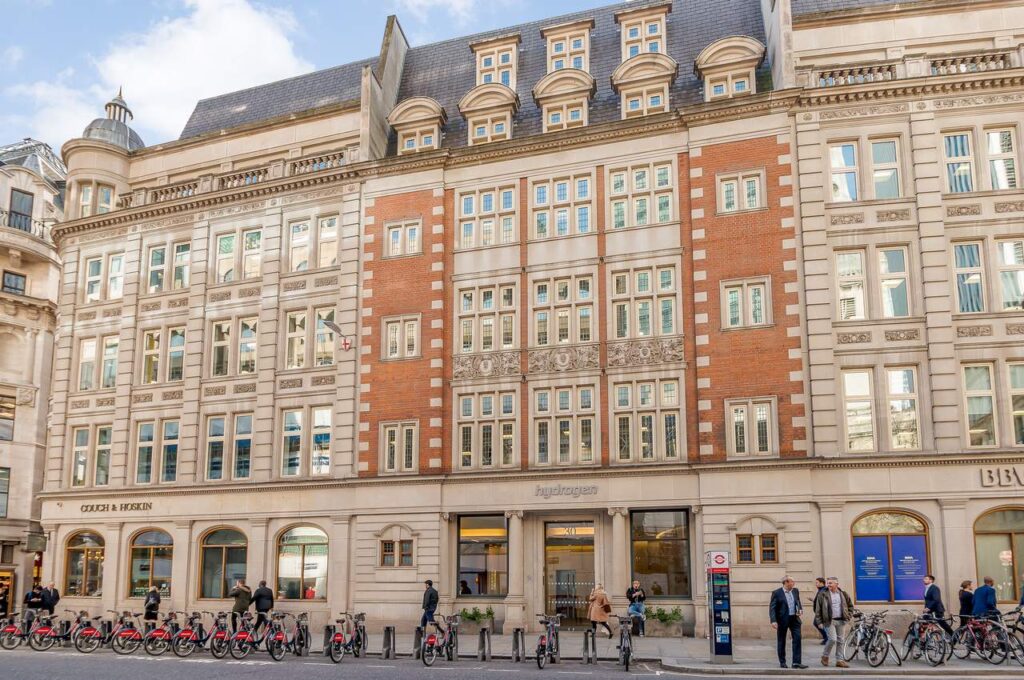 From a conservation perspective, this development marks an interesting contrast with the 'Thackeray Estate' development.  The latter retained 5-6 Victorian facades along the north side of Eastcheap, between Philpot Lane and Rood Lane, including two listed ones.  Conversely, 30-40 Eastcheap is an entirely new structure (occupying the entire block between St Mary-at-Hill and Idol Lane, on the south side of Eastcheap) which is "loosely based" on three pre-existing buildings.  Lest the wrong impression is given, this is not an exercise in whimsical, post-modern 'referencing' but rather an honest attempt at building something that fits with Eastcheap's collection of late C19 survivors.
The building, rising over six storeys, is not exactly built to modest scale but it avails itself of several classical devices to avoid monotony. Both corners along Eastcheap feature rounded window bays and terminate in turrets with cupolas and lanterns.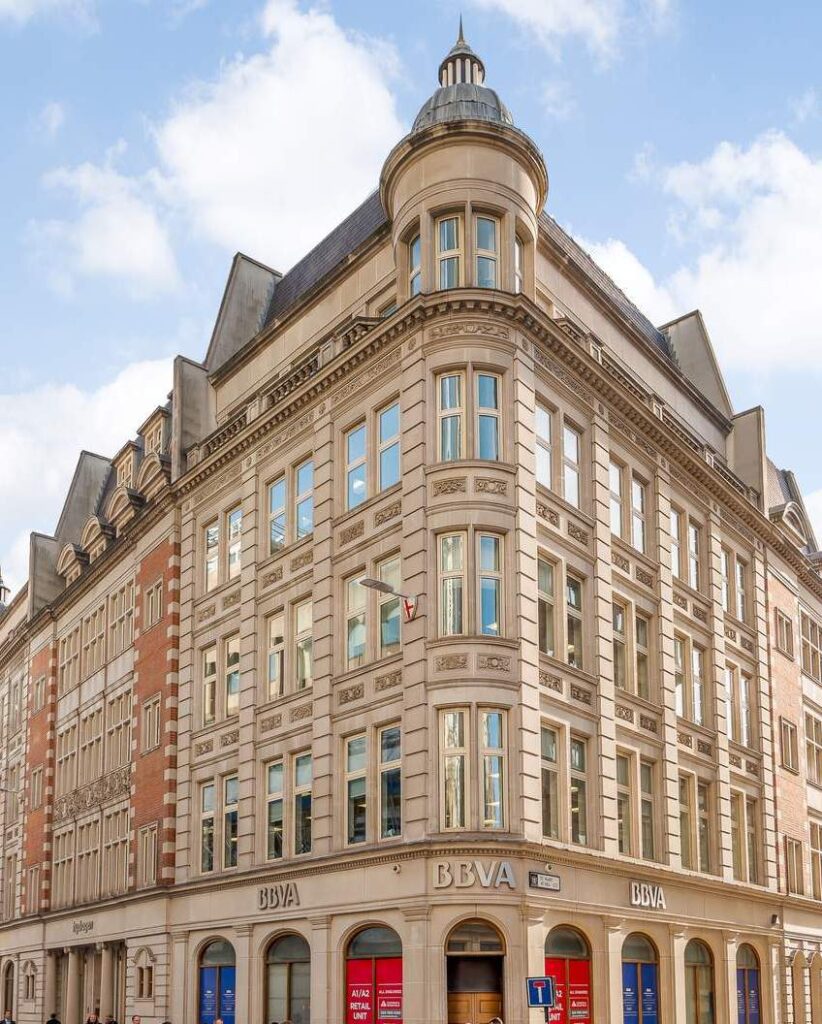 The two lateral sections of the main aspect are faced in Portland stone and punctuated by large, mullioned windows separated by channel-joined vertical fascia.  This is in contrast with the central section which is brick-faced and with more narrowly paned windows.   By contrast, the ground floor is more unified, with a tall entablature, over simplified Doric pilasters, that serves as advertising facia for the occupants. The legibility of the central entrance is enhanced by a partly engaged tetrastyle Ionic colonnade in antis.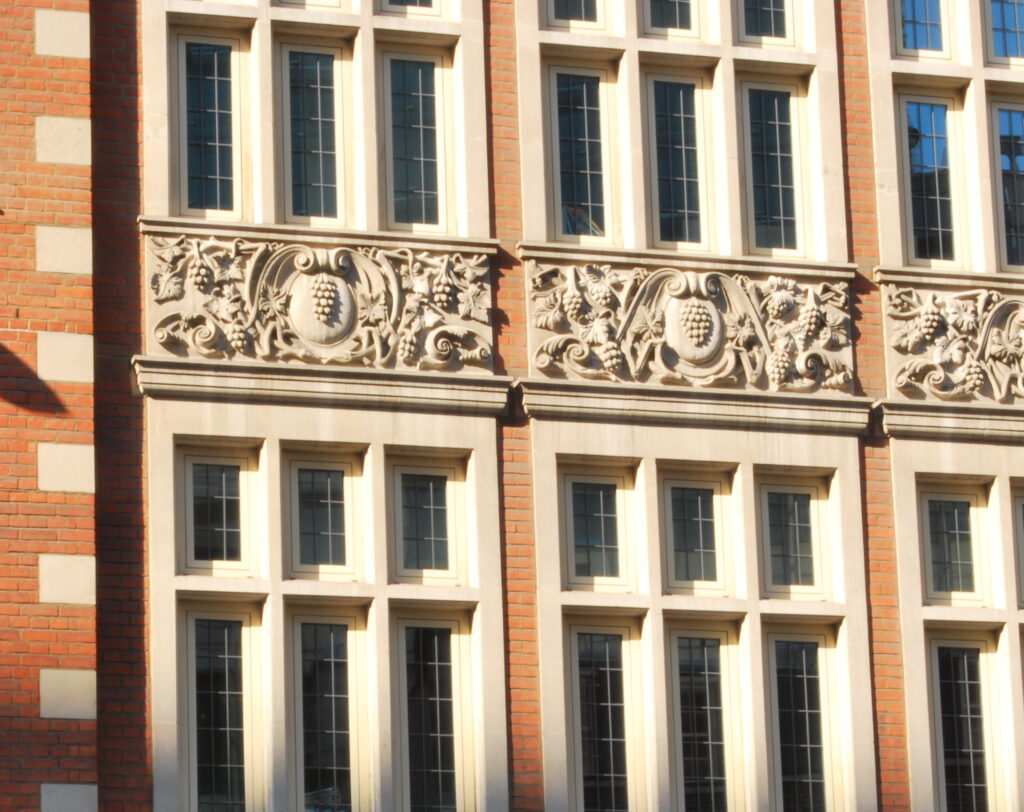 The dormer windows in the mansard roof are also noteworthy, for a recent building.  In many contemporary City buildings, mansard roofs appear as intrusive, cheaply constructed additions but, here, the detailing, including segmental pediments on the lower row of windows, are assured and coherent.  The only puzzling element along the roofline consists of the presumably symbolic gable-end risers that seem to suggest three separate buildings were in fact one stands.  Note, too, the finely carved floreated panels in the window aprons.