23 Eastcheap, EC3
Built:  1861-62
Architect:  John Young & Son
Location:  Eastcheap
Listing:  Grade II  (1972)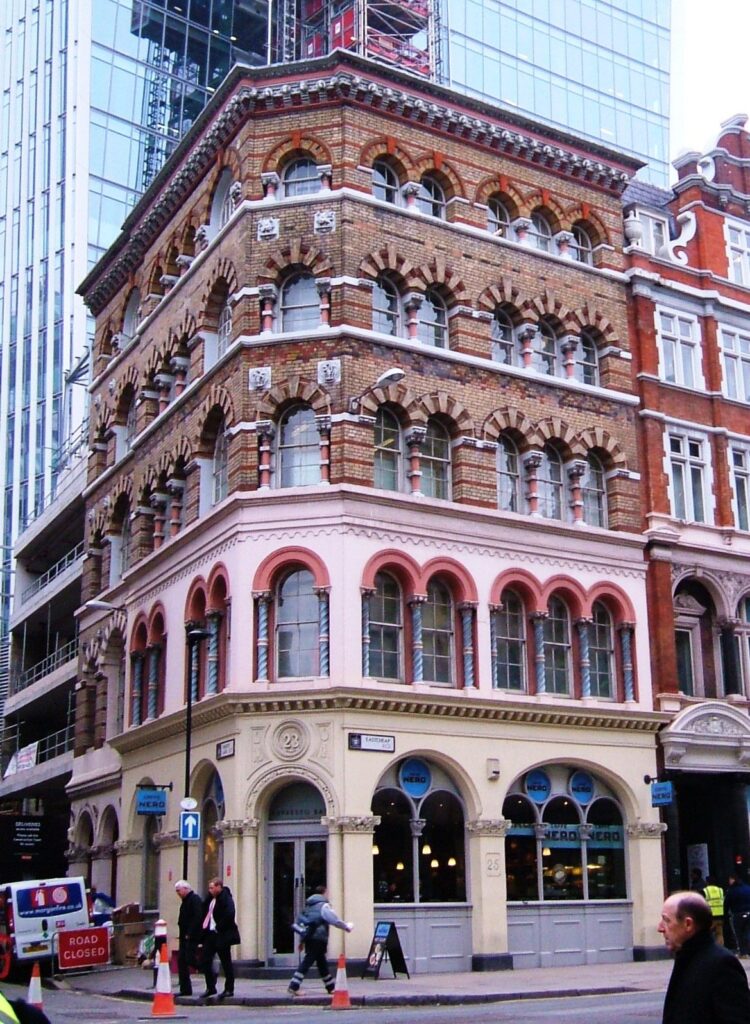 Hunt & Crombie were spice merchants and this building was erected as their offices and warehouse. Pre-war buildings on the north side of Eastcheap generally retain a smaller scale than the late-Victorian and Edwardian buildings on its south side and this one is no exception. The highly decorated nature of the building was considered rather grand in its own time and the use of a large overarching cornice for a commercial building of this date has been described as ahead of its time.
The style is more medievally-inspired than Classical and Buildings of England tags it as "vigorous Lombardic Gothic". The details seem more Romanesque, however, and the double and tripartite arched windows with accented brick voussoirs are devices that persisted, certainly in Northern Italy, through Romanesque, Gothic and early Renaissance periods. The richness of the polychrome brick, on top of the equally exuberant ground and first floors confer a festive air as do the well-rendered barley-twist colonnettes and the prominent terracotta cornice.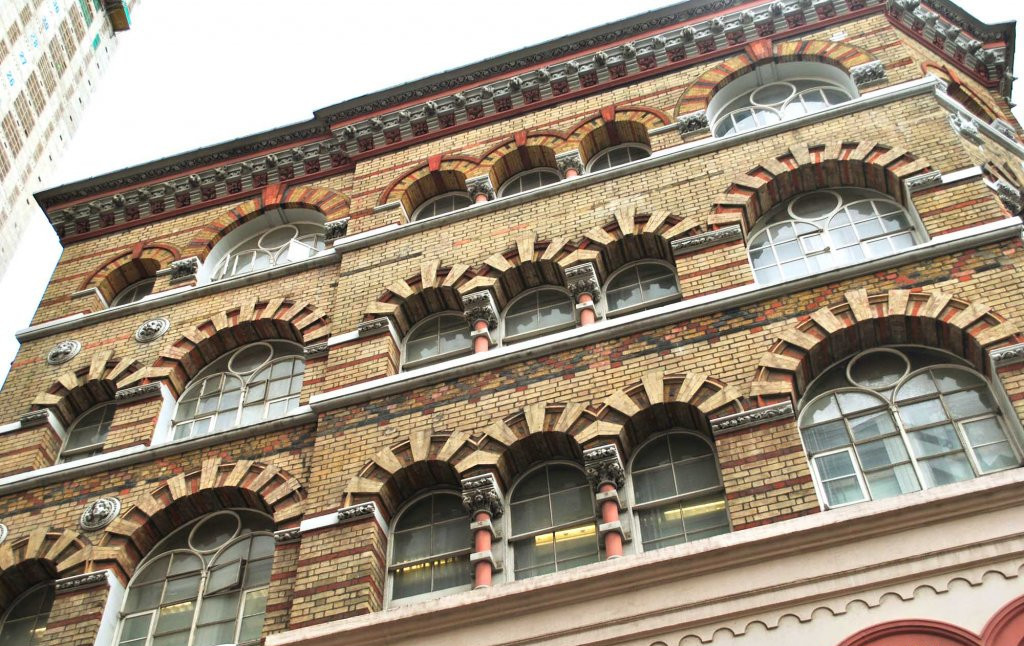 The interiors were rebuilt in the 1980s by YRM Architects. In the 2010s, Treahearne Architects joined this building, together with a number of other surviving Victorian warehouse-offices on this block, into a single development known as Eastcheap Estate (for Thackeray Estate). One curiosity about N. 23 is the whimsical placement of a couple of plaster mice, disputing a piece of food, on the Philpot Lane elevation.