51-53 Threadneedle Street and 5 Old Broad Street, EC2
Built:  1922-1931
Architect:  Arthur Joseph Davis (Mewès & Davis)
Location:  Threadneedle Street
Listing:  Grade II*  (1971)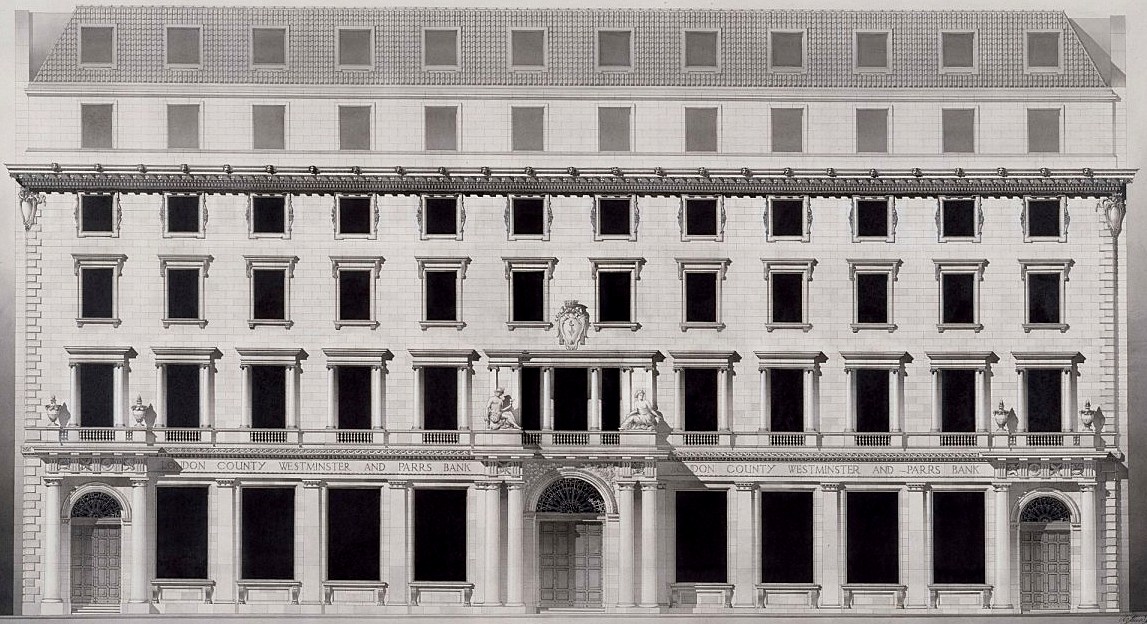 Unlike some other large City 'ground scrapers' of the first half of the 20th C., this building does not benefit from the possibility of being observed from a fair distance, having been erected along the historic but quite narrow eastern portion of Threadneedle Street. Nonetheless, the sweeping curve of its convex facade, the restrained classicism and moderate vertical proportions still convey a sense of gracefulness.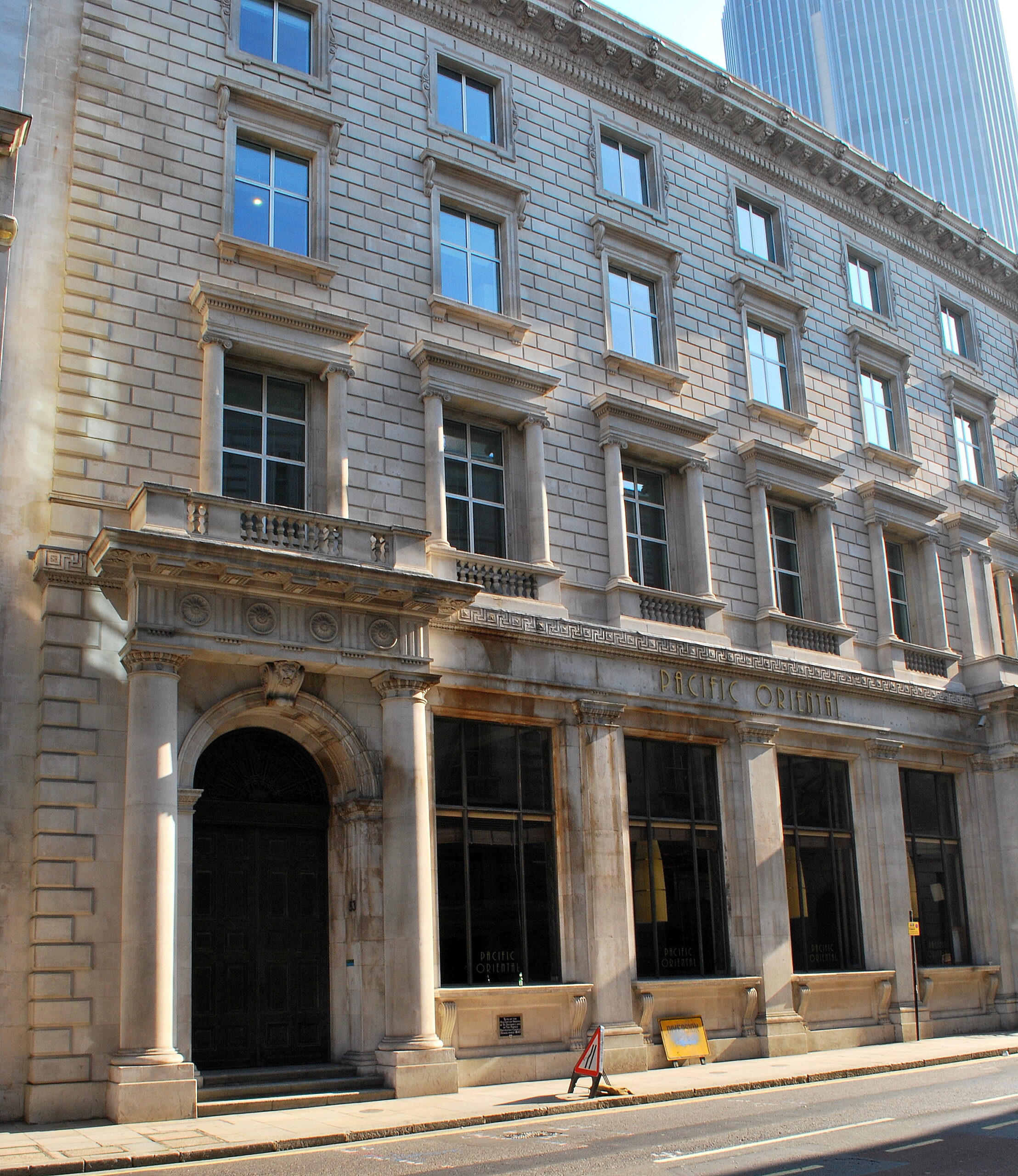 The main aspect, along Threadneedle Street, begins with a robust but not over-complicated ground floor punctuated by a Doric order of pilasters and columns (the latter around the three main entrances). The cornice of the ground-floor entablature serves as the base for a balustraded parapet of the piano nobile, above, featuring simple Ionic aedicules for each large window, followed by two further storeys. This set of intermediate floors is faced with a rather shallow, understated rustication. Above the fully-detailed main cornice and set back from the facade, rise two further attic storeys.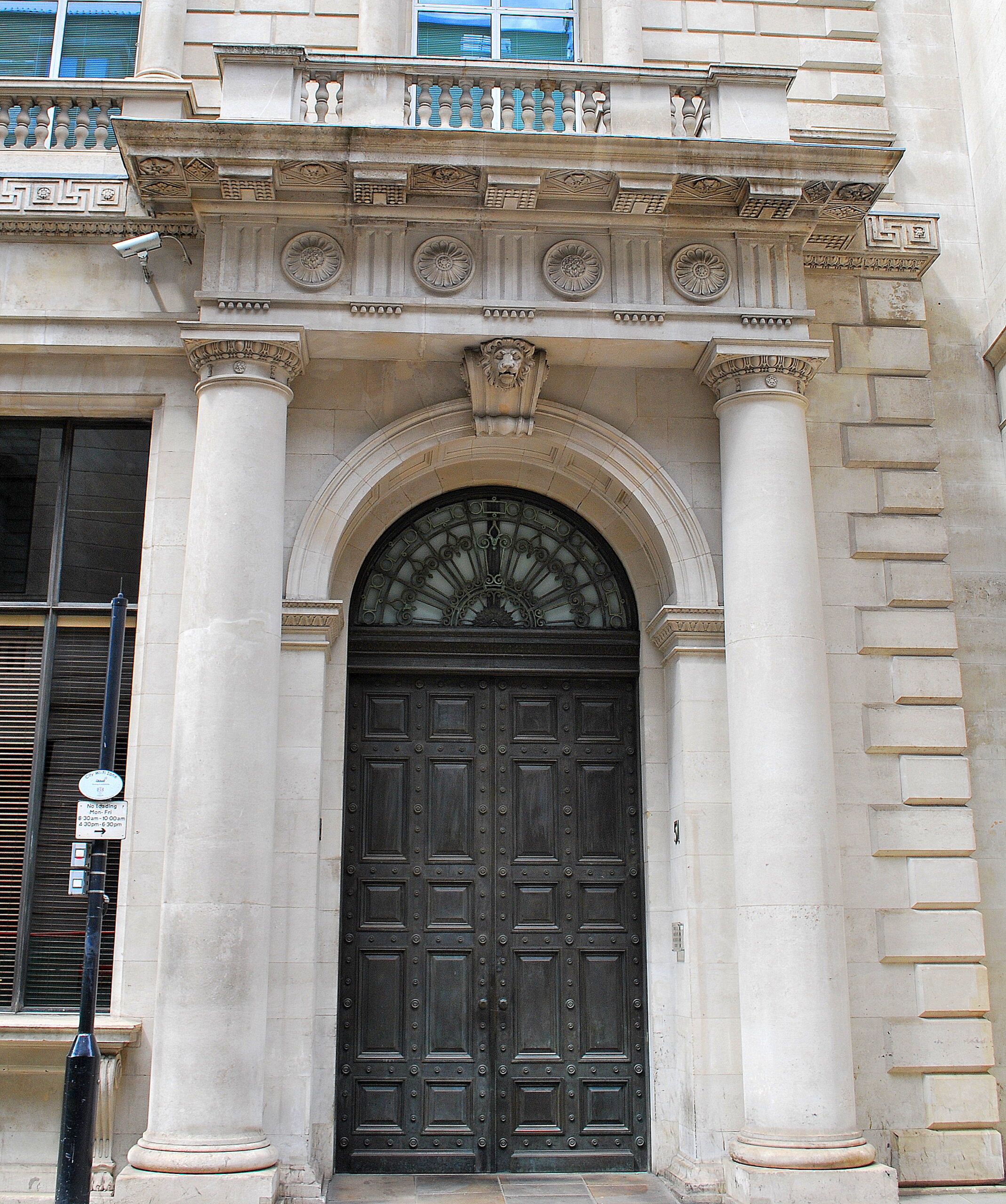 Some well-documented details include fourth-storey window surrounds inspired by Palazzo Massimi and the piano nobile window arrangement above the central entrance inspired by Palazzo Farnese. "Buildings of England" states that this was Arthur Joseph Davis' favourite work, which is a strong claim considering how prolific he was before and after WW1. Note that this building extended through to Old Broad Street, to the north.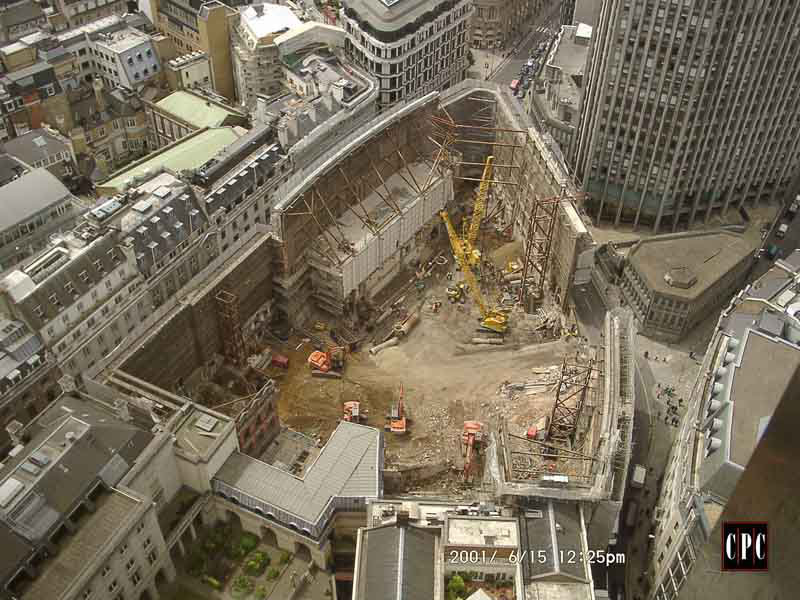 In the early 2000s, together with other 10 existing structures at the apex of the Threadneedle-Old Broad Streets junction, the interiors were largely gutted with the facades being retained and the entire complex was rebuilt to meet modern programmatic requirements. However, most of the Westminster Bank's original banking hall was retained and is now used as a restaurant.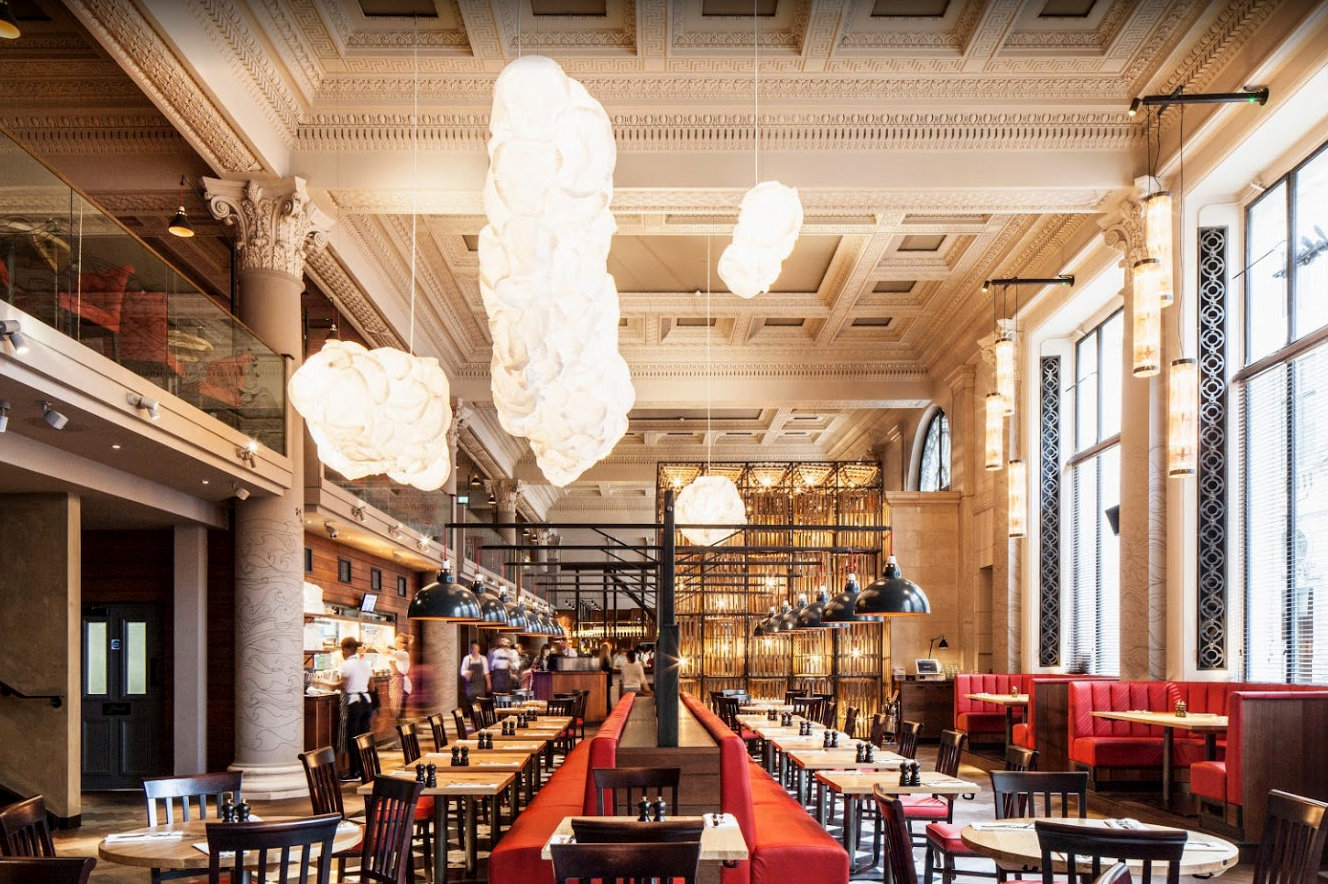 The Westminster Bank was the shortened name of the London County and Westminster Bank, created in a 1909 merger between the London & Westminster Bank (founded 1834 and the oldest joint-stock bank in the City) and the London & Country Banking Co. (founded 1836). In turn, these would later join up with the National Provincial Bank in 1968 to create National Westminster Bank.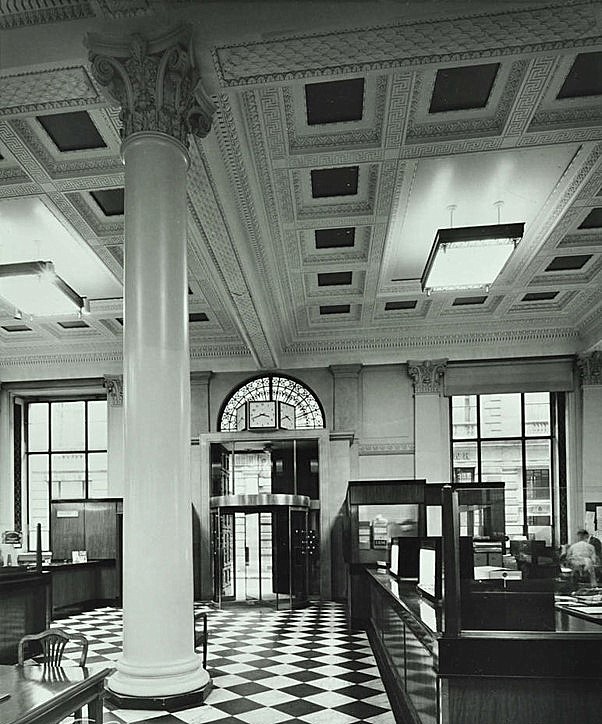 The building here was erected on the site of the former Hall of Commerce, which had housed Bank of London (1852), Consolidated Bank (1866) and then Parr's Bank (1896), all as a consequence of take-overs. In 1918, when Parr's Bank was absorbed by the Westminster Bank (whose headquarters were and remained at 41 Throgmorton Street, just around the corner) the Threadneedle street offices were retained as additional space and, after WW 1, re-built entirely as (partly) seen today.