and Mansion House Street
The ward and street known as Walbrook take their name from a stream that, although long gone, was an important feature of ancient London. It ran roughly north-south, dividing the modest rises of Cornhill and Ludgate Hill. In terms of contemporary toponymy, the Walbrook is thought to have originated from springs in Shoreditch Churchyard and run along Curtain Road, Appold Street, beneath Broadgate, Blomfield Street, across London Wall, Austin Friars, St Margaret Lothbury, the bank of England and Bank Junction and then Walbrook, Dowgate Hill, Cousin Lane and finally into the Thames.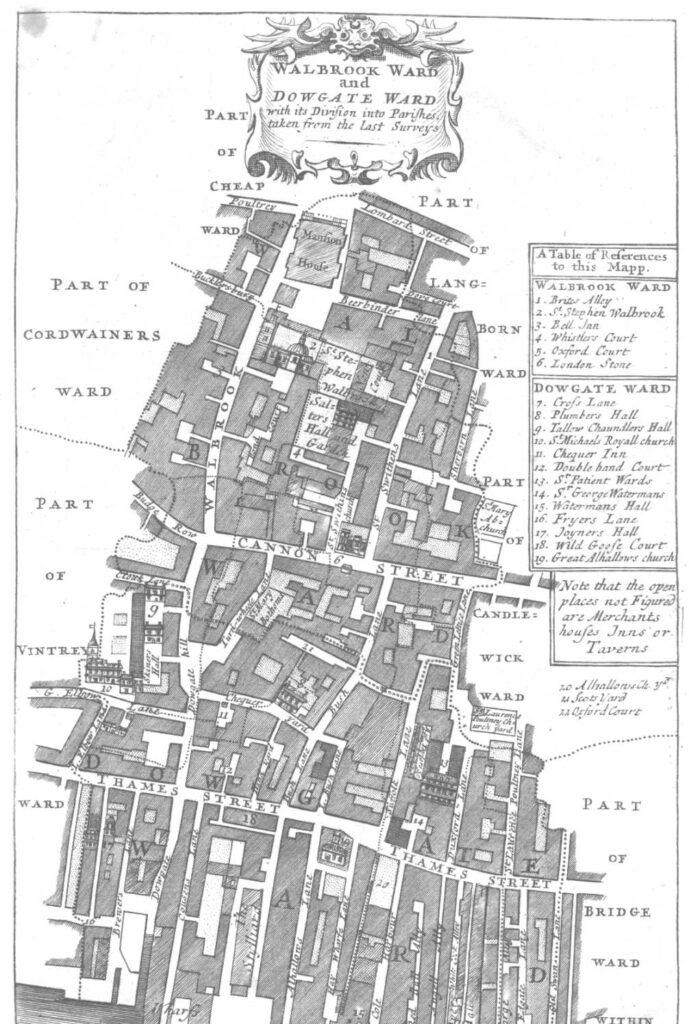 The stream used to be relatively wide and fast-flowing and according to records navigable up to Bucklesbury, at the upper end of Walbrook. Here was the site of the port for Roman London and post-WW2 excavations revealed it to be the location of a significant temple to Mithras, the remains of which are preserved on site. Further upstream, archaeological digs located a large number of crania (separated from the body) known as the 'Walbrook Skulls' and thought to have been ritually dumped there following a rebellion during Roman times.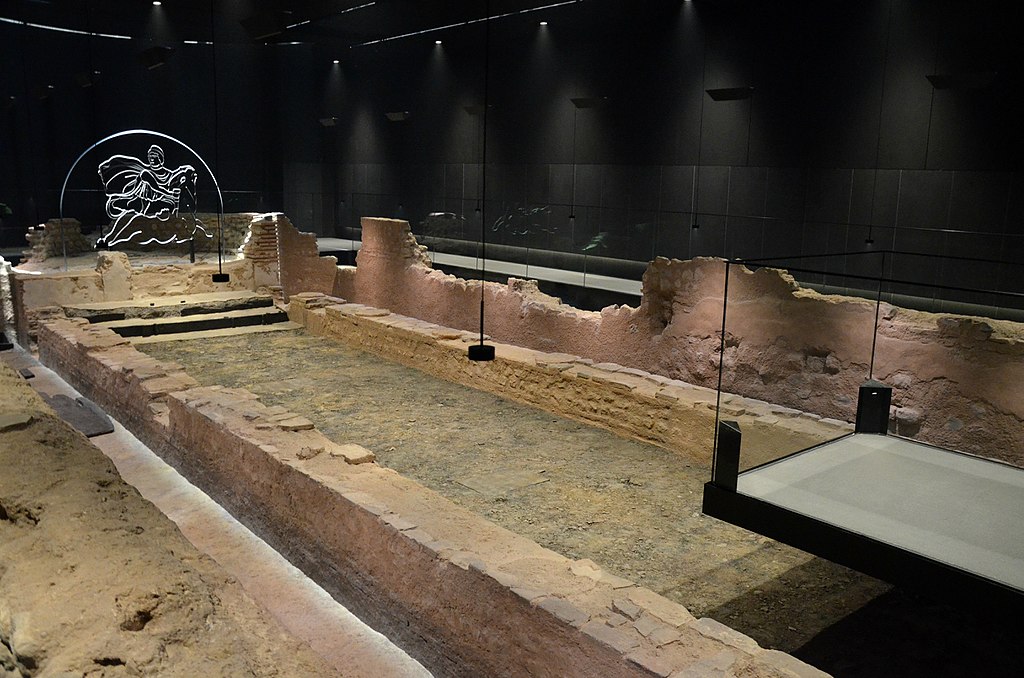 Several bridges were built over the Walbrook in medieval times and SOME City wards were formerly categorised in terms of whether they lie east or west of the Walbrook.  It is thought that the rebuilding of London wall in early medieval times impeded its flow, resulting in flooding north of it (Moorfields) and causing its flow south of the wall to gradually shrink.  It was still visible in the early 1500s but by Stow's time (early 1600s) it was difficult to discern.  It was eventually filled up and built over. 
The etymology of Walbrook is uncertain. It could refer to the Saxon term of "brook of the Welsh" (i.e., the Britons), suggesting some geographic partition in London's population settlement between Britons and Saxons. Alternatively, since it ran in the proximity of the London Wall, it may have derived its name from that location.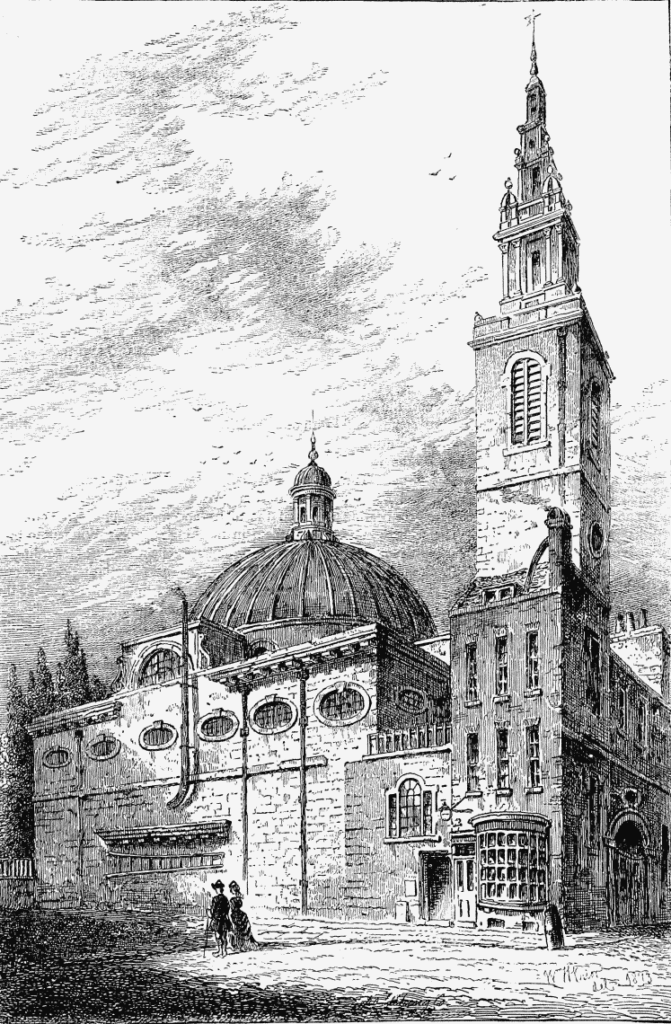 The upper portion of the streets considered here is shown as Charlotte Row in the Horwood Map (1799). It presumably changed to Mansion House Street after that prominent building was erected over the former Wool Church Market. Subsequent widening and re-alignment of streets as well as the creation of Queen Victoria and King William Streets essentially turned Mansion House Street into a mere continuation of Cheapside and Poultry.
Before WW2, Walbrook was lined with typical, pre-Edwardian densely packed buildings but it sustained very substantial bombing damage during the Blitz. Consequently, below the upper end, it has consisted of modern buildings which were replaced wholesale in the 2010s. Like several City roads, the bottom section of Walbrook has been arbitrarily pedestrianised, for no apparent reason or gain.
Classical buildings of interest (north to south)
National Provincial Bank (1 Prince's Street)
Mansion House
National Safe Deposit (City of London Magistrates Court)