42 New Broad Street, EC2 (also listed as n. 42-45)
Built: 1907-08
Architect: Ernest Flint
Location: New Broad Street
Listing: not listed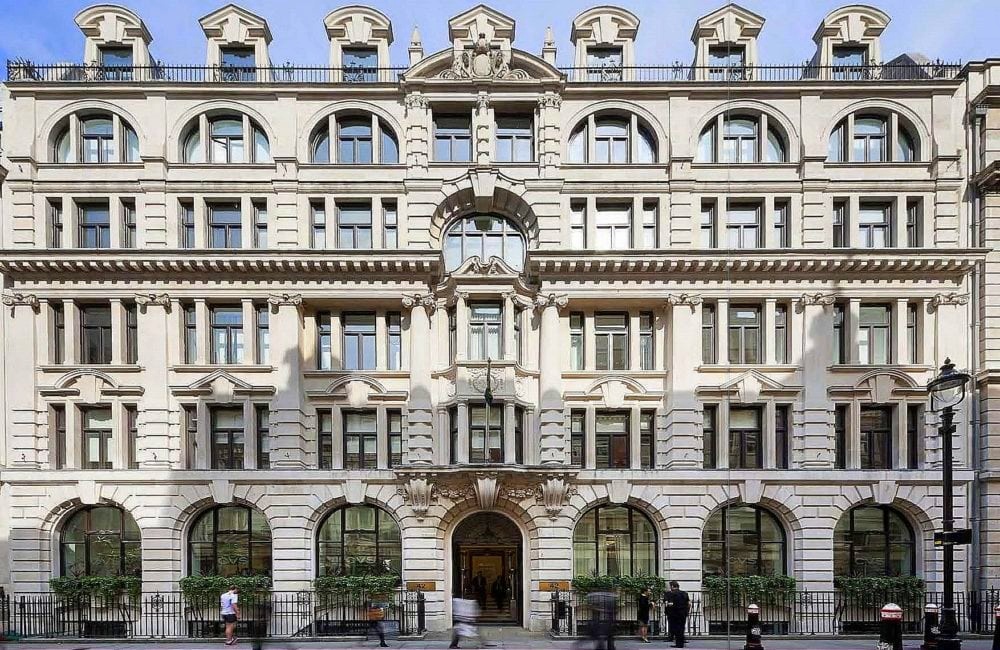 Orient House forms part of the continuous Edwardian street wall that adorns the north side of New Broad Street. It displays a particularly regular, symmetrical composition and generous fenestration. The ground storey features banded rustication but its most distinguishing details are the ample, arched windows and the motif of prominent keystones that, in the central entry section, are mirrored by prominent scrolled brackets. That theme of oversized keystones is repeated in the window pediments of the Piano Nobile and those of the dormers. The following two stories are spanned by a giant Ionic order of pilasters, with banded shafts at the bottom and a sharply defined cornice. Two further 'attic' storeys follow, with the uppermost featuring thermal windows. Above that, a mansard roof with tall, pedimented dormers.
Along the horizontal axis, the narrow but imaginative central section introduces an element of differentiation which lifts the façade's unity from could have been repetitious. The aforementioned monumental scrolled brackets support two storeys of bay windows, terminating in an arch that is itself surmounted by a pedimented aedicule.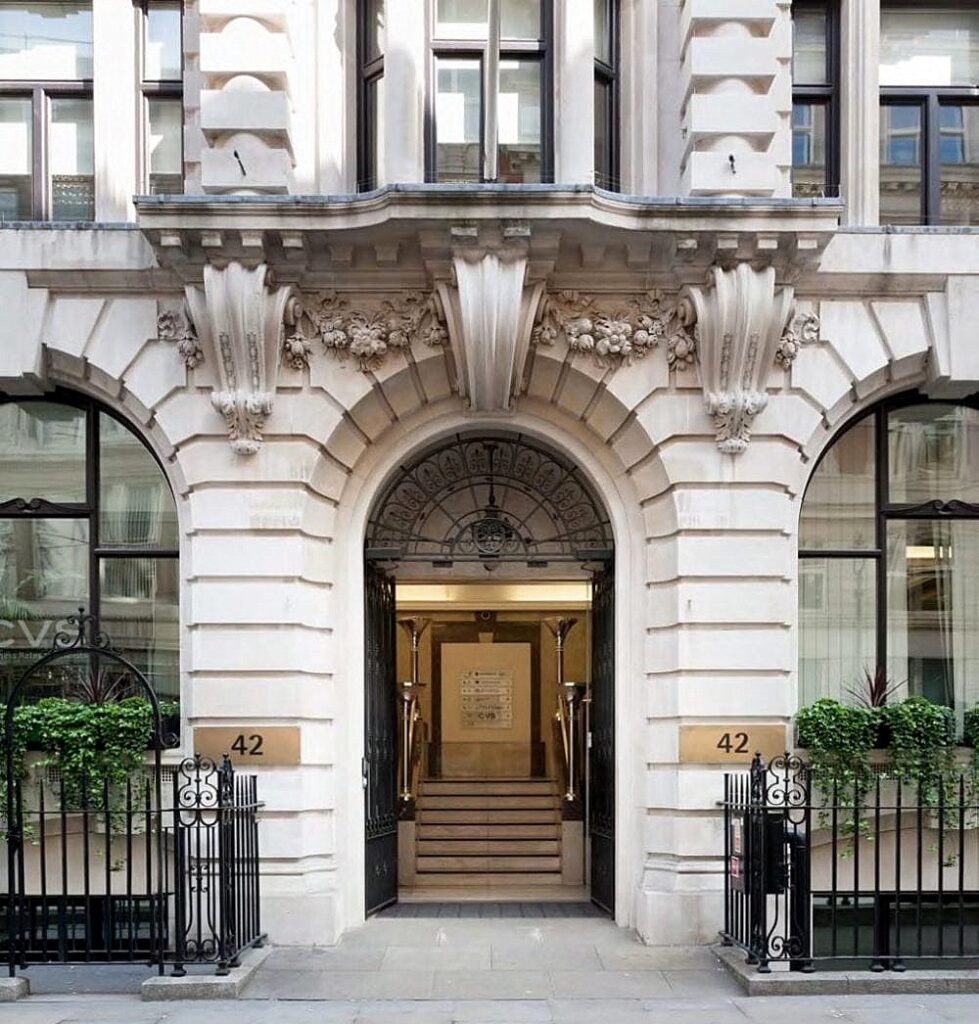 Overall, it is a legibly articulated and richly detailed façade that fully meets the demonstrative standards of Edwardian Neo-Baroque Classicism. Note that in recent decades Orient House was often referred to as Swedbank House while that company was based there.
The building was probably erected as a speculative venture but very soon after its completion it housed the headquarters of the Caamaño Tenguel Estate Limited. This was a London-based company that owned the very substantial agricultural assets (mainly cocoa and later banana plantations) of the Caamaño family, in Ecuador. They were among the most prominent landowners in that country and also active in national politics, with José María Placido Caamaño ruling as President of Ecuador in 1884-1888. The volatile fortunes of the cocoa trade eventually led to the company's demise and its vast land holdings were later sold to the powerful United Fruit Company of the US.