The toponym Old Broad Street derives from the fact that in the middle ages it was one of the widest streets in the City, possibly the widest after Cheapside. Its nomenclature has shifted on several occasions. That is not a rare occurrence in the City but in this case the changes were rather complex.
The first documentary evidence of "Bradestrete" dates from 1258. Based on early documents such as the Agas Map, Broad Street originally seems to have applied also to what is now Threadneedle Street. The street extended to London Wall (which was still a wall, at the time, not a road). In the early modern age, the denomination changed, with the portion of Broad Street from the current Threadneedle Street intersection to the one with Throgmorton Street, where the angle of the street inflects, becoming known colloquially as Pig Street and more properly as Little Broad Street. The remainder of the road was known simply as Broad Street.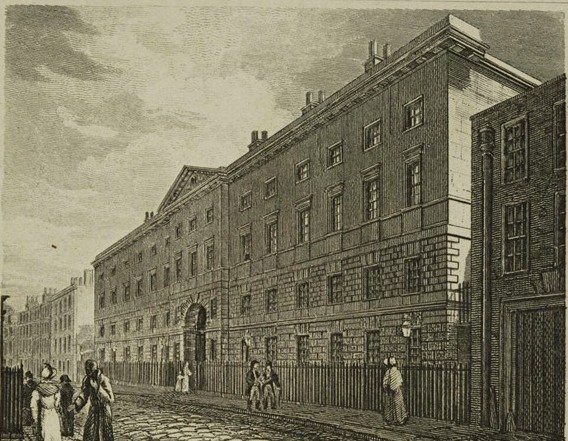 In 1737, the street was extended north of London Wall (which was demolished between the 18th and 19th C.) up to Liverpool Street and that segment was named New Broad Street while the previous portion became Old Broad Street.  This was the situation until 1930, when the New Broad Street toponym was restricted to an east-west cross street and the main north-south street became known as Old Bond Street in its entirety.
Among well known establishments that used to be located there we can list the Excise Office (1767- 1849), the church of St Peter le Poer (or 'le Poor') and, in the adjacent Capel Court, the London Stock Exchange (from 1802 to 2004, when it moved to Paternoster Square).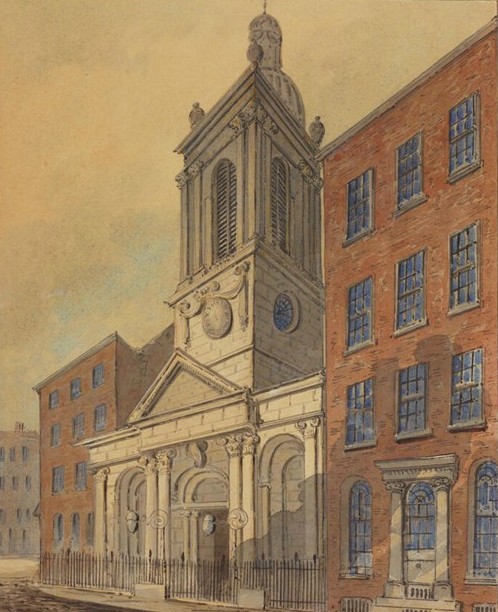 This meandering street is today lined with a variety of buildings, from original 19th C. survivors, to retained facades to recent ones in a mix of modernist and historicist styles. It is worth noting that the buildings from n. 1 to 18 Old Broad Street, like those from n. 41 to 53 on Threadneedle Street, were only partly retained, mostly just as facades, as part of a wholesale redevelopment of that area known as Lion Plaza.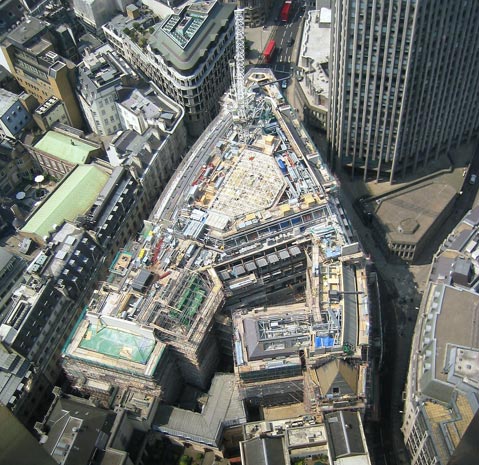 Classical buildings of interest (South-West to North-East)
Indemnity Mutual Marine Insurance (1 Old Broad Street)
Marine House (2-3 Old Broad Street)
Westminster Bank (9 Old Broad Street, main aspect at 51-53 Threadneedle Street)
10-11 Old Broad Street
The National Bank (13-17 Old Broad Street)
18 Old Broad Street
120 Old Broad Street
City of London Club (19 Old Broad Street)
94 Old Broad Street
90-92 Old Broad Street
81-89 Old Broad Street
76-80 Old Broad Street